Zwift released a minor update to its Companion app yesterday. Here's a quick video from our favorite Aussie Lama summarizing the changes:
"Only Zwifters I Follow" Event Filter
When the new "Only Zwifters I Follow" filter is enabled, events will only show up if one or more Zwifters you follow are signed up for the event. This makes it easier to join friends on upcoming races or group rides!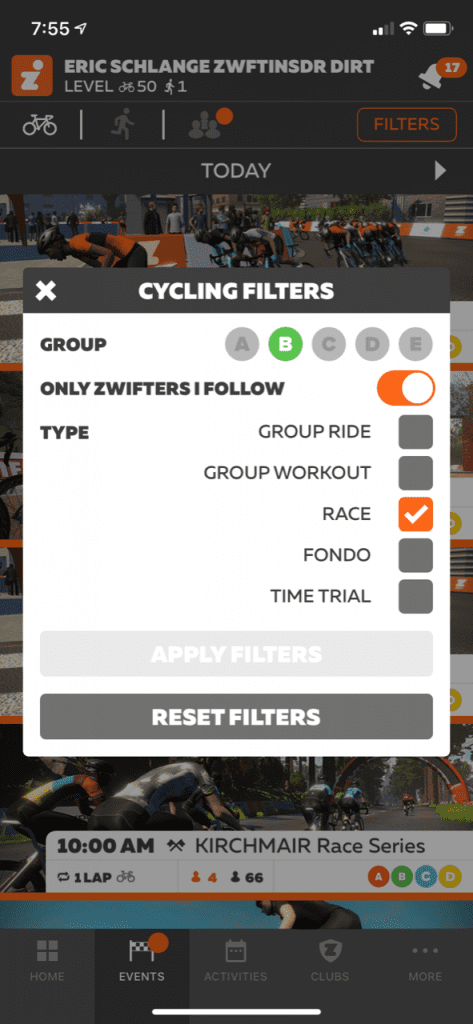 Add Events to Android Calendar
You can now add Events and Meetups to your device calendar on Android. Great news for the Android crowd!
iOS Version Note
It's worth noting that Zwift Companion version 3.15 (and 3.14, actually) on iPhone/iPad require iOS 11 and newer. If you are on iOS 9 or 10, you will only be able to go up to Companion version 3.11.1.