Zwift has rolled out a fresh Mission for August, and it's all about riding in Zwift's Scotland. Home of the 2023 UCI Esports World Championships, Zwift's map is a nod toward real-life Glasgow, which is hosting the UCI World Championships for 14 different cycling disciplines in August.
Note: signups opened July 24 in game, but the Mission doesn't begin until July 31.
Getting Started
To begin the Mission, select the mission card on your homescreen and click to register: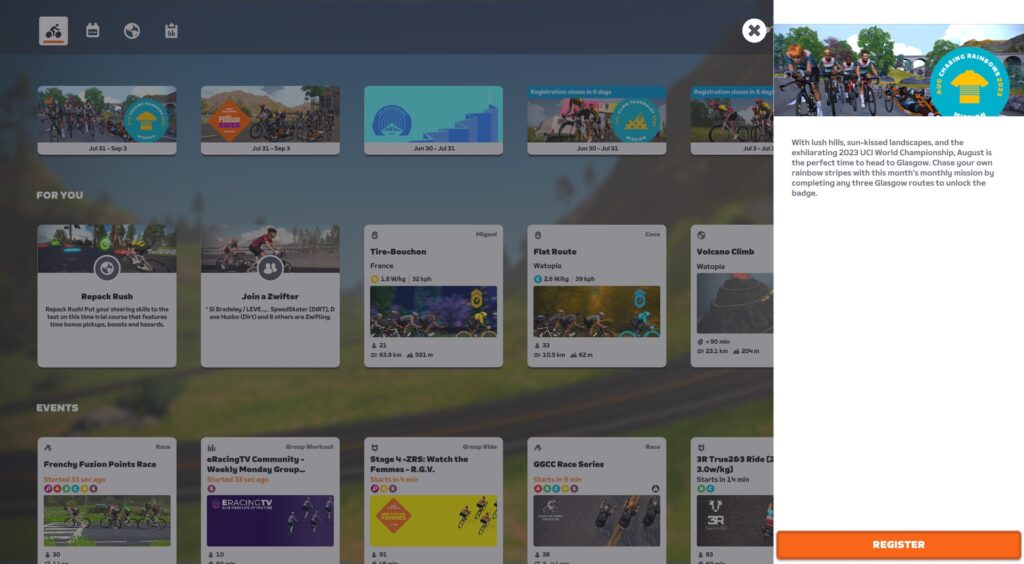 Once you've registered, clicking the mission card will show your Mission progress.
Completing the Mission
To complete the mission and earn the achievement badge and gloves, ride three of Scotland's routes by September 3. Here's a list of Scotland routes so you can pick your favorites >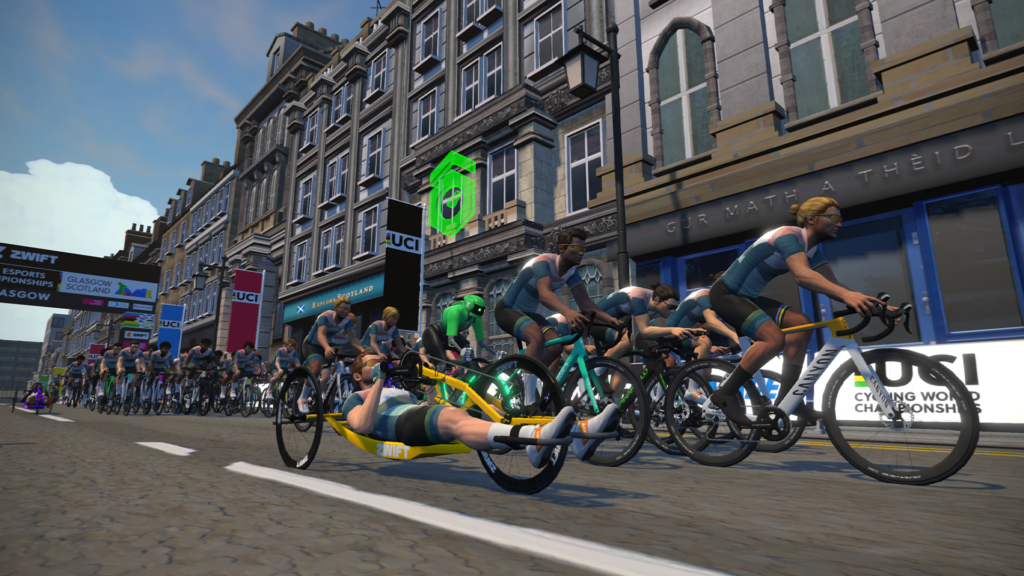 UCI Rainbow-Inspired Gloves
Complete the mission to unlock the mission badge and gloves to go with the new UCI rainbow-inspired kit available in game! (How do you get the kit? Complete all stages of August's ZRacing series or Zwift Ride Series.)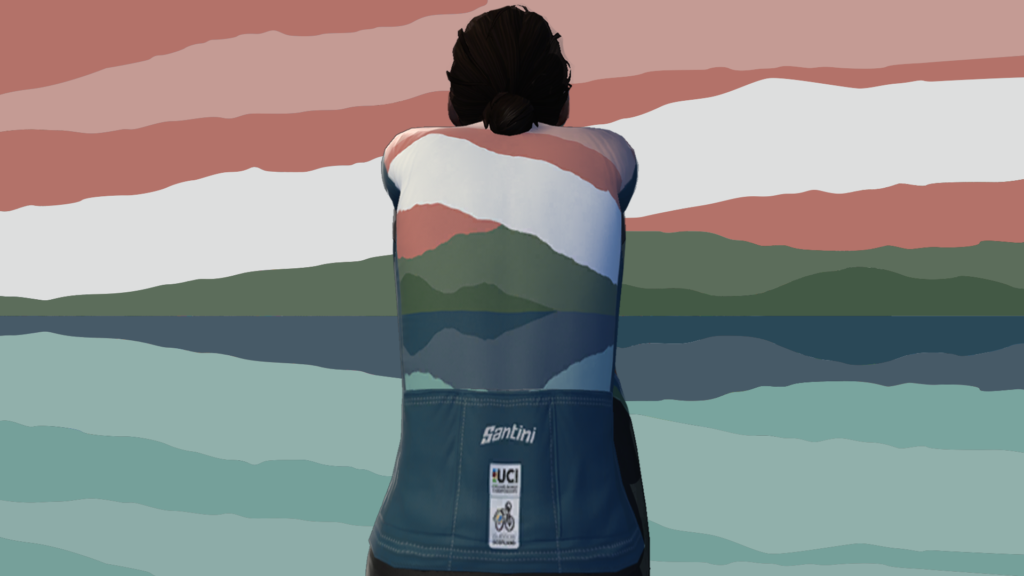 Questions or Comments?
Post below!