Zwift's newest update includes a new bike frame: the Anchor RS9s from Japan-based Bridgestone.
Bridgestone, you say? Yes. They make car tires, but they also make bikes. In fact, they've been doing so for a long time, and have made some really nice road and mountain bikes over the years! That said, their distribution network and marketing outside of Japan is not strong. In short: Bridgestone may just be the world's largest maker of high-end bikes you've never heard of.
This bike's release corresponds to Zwift's Makuri Islands Japan-themed map release – our first Japanese frame, and our first Japanese world. This frame is Bridgestone's top road racing rig (read more about the IRL Bridgestone Anchor RS9s here.) It's available for only 511,200 Drops on Zwift, for level 15+ Zwifters. The frame description is surprisingly brief in the Drop Shop, though:
"A high-end bicycle that keeps performance tight."
That description is about as generic as they come. And experienced Zwifters know that real-world performance doesn't necessarily translate to Zwift performance, so at Zwift Insider we run frames and wheelsets through a battery of tests to figure out just how well they perform in Zwift's virtual world.
Here's everything you need to know about the new Bridgestone Anchor RS9s in Zwift…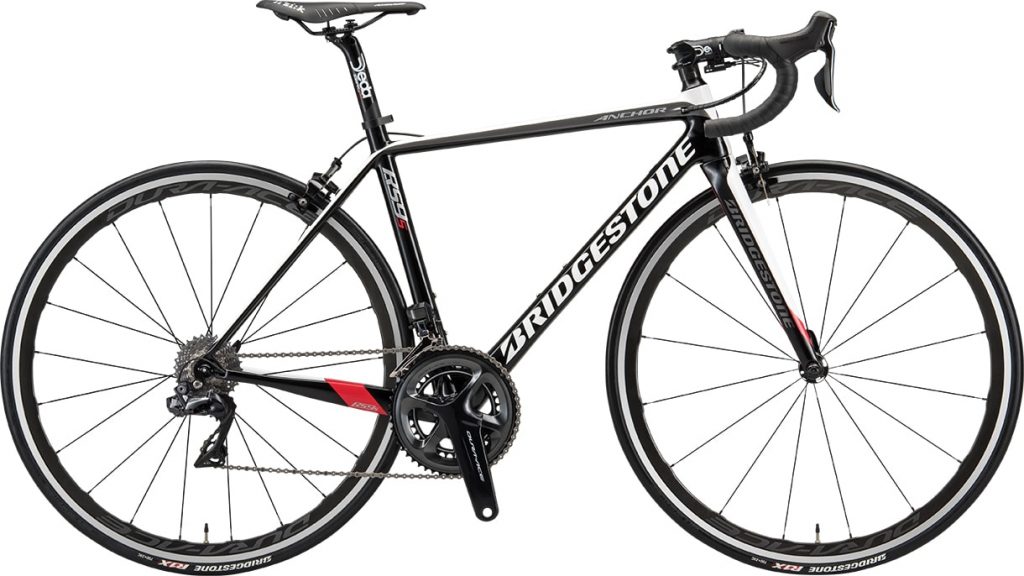 Aero Performance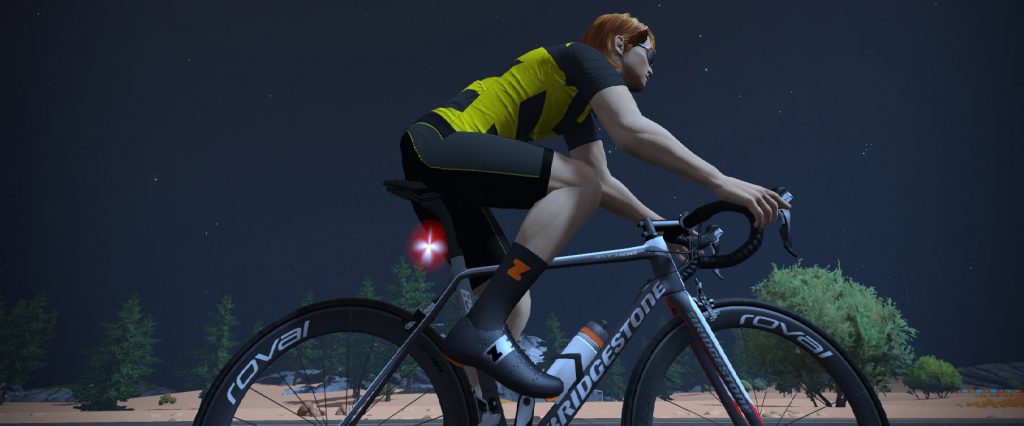 The Bridgestone Anchor RS9s turns in the same flat test time as several existing frames, including (and this is important for later) the Specialized Tarmac Pro and Cannondale EVO.
Rated at just two stars for aero performance, we didn't expect this frame to blow off the doors in our flat test. It turned in a time that places it right in the middle of the aero performance percentile rankings, along with 9 other frames which turned in the same time.
The Anchor RS9s turned in a time of 51:33 on our test course (two laps of Tempus Fugit). By comparison, the fastest frame in game (Specialized Venge S-Works) turned in a time of 51:18. (Both of these test times were done with Zwift's stock wheelset, the 32mm carbon).
Climb Performance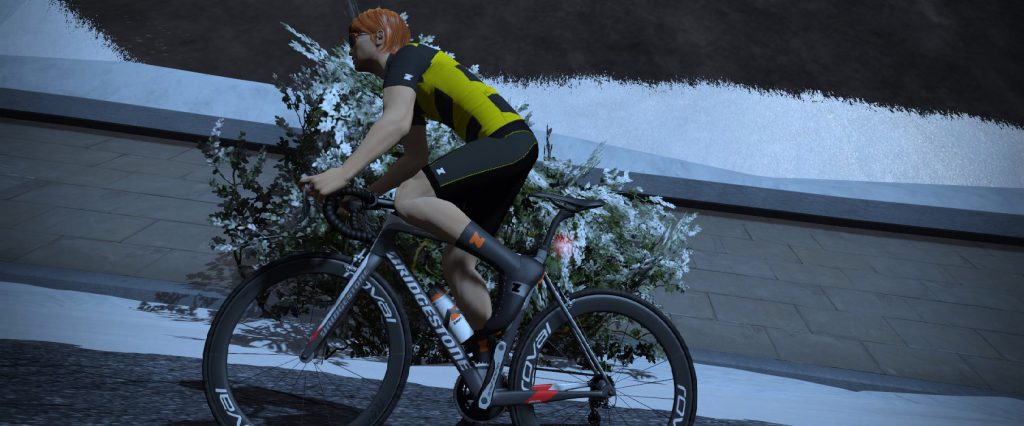 The Bridgestone Anchor RS9s is rated at 4 stars for weight, so we were excited to test and see how it stacked up against the best climbers in game.
This frame comes from Bridgestone's "Anchor" line (it's written on the top tube), which feels sort of like naming an aero bike "the sail". But as writers, we can appreciate a little irony.
Here's the big news: the Anchor RS9s is a super-nimble climber, turning in the same time on our Alpe tests as the best climbing frames in game (the Specialized Tarmac Pro and Cannondale EVO). That's right… we've got a three-way tie in the best climbing frames category.
The Bridgestone Anchor RS9s turned in an Alpe du Zwift time of 48:58. By comparison, the standard Zwift aero frame turns in a time of 49:31. (Both of these test times were done with Zwift's stock wheelset, the 32mm carbon).
Star Rating Madness?
Posts like these always bring out the commenters lamenting how Zwift's simple 4-star rating system doesn't work. And they have a point: there are two frames in the Drop Shop rated at 4 stars for weight, but 3 for aero – and neither of these frames performs better on our Alpe climbing tests than the three leaders (Specialized Tarmac Pro, Cannondale EVO, and Bridgestone Anchor RS9s).
It's not that the system is broken or inaccurate – it's simply that the 4-star ratings aren't granular enough to tell us precisely how the frames will really perform.
Conclusions
As a result of this frame's top-notch climbing, we've updated the following posts to include the Bridgestone Anchor RS9s:
Unfortunately for Bridgestone, the frame is more expensive and level locked higher than the Specialized Tarmac Pro and Cannondale EVO – so there's no compelling reason to pick it up, unless you're a Bridgestone bike fan, or want to ride something others aren't. Still, it's always fun to get a new top performer in game!
Questions or Comments?
Share below!
Important note: this post contains speed test results for Zwift frames or wheels. These results may change over time, and a bike's performance relative to others may also change. We don't always revise posts when performance rankings change, but we do keep current, master versions of our speed test results which are always available. See the frame charts, wheel charts, and Tron vs Top Performers for current performance data.