"No one goes into leading a group ride wanting to do a bad job, but things happen."
~Tim Searle
There are plenty of group rides on Zwift. We turn up, get led round, and often don't consider the preparation and work that has gone into the event. The work of a ride leader is often understated, and a recent experience led me to realise what a difficult task it really is.
I attended a Trek Travel group ride with the intention of reviewing it for Zwift Insider. However, the ride leader was experiencing technical issues, couldn't communicate, and eventually dropped out. This meant that the group ride didn't really happen and people started complaining. That's when I realized it would be interesting to understand the components that actually go into making group rides a success, and what sort of challenges leaders face.
To undertake this endeavour, I reached out to the Godfather of Group Rides, Zwift legend Tim "BacOn!" Searle.  I caught up with him in Zwift on France's R.G.V. route, and he was very forthcoming as we discussed what it takes to deliver a good group ride.
About Tim "BacOn!" Searle and AHDR
For those of you who don't know who Tim Searle is, I will explain.  Tim has the record for most kilometres ridden on Zwift, standing at 213,654km, which equates to 245 days and 15 hours. This is also the record for the most time spent on Zwift.  The vertical elevation he has climbed is even more amazing, sitting at 1,326,795 meters. He rides between 27-30 hours a week, with 90% of that being on Zwift (using a Wahoo KICKR). 
If there was a Zwift Hall of Fame, he would be the first entry.  As well as being a Brand Ambassador for both Giant and Zwift, he is responsible for establishing the Aussie Hump Day Ride (AHDR) in April 2016, which is now an established team with two facets.  The first facet is the community side, which everyone can join. The second is the race team, created to participate in activities like Zwift Racing League (ZRL). 
The establishment of AHDR had its origins the previous year.  Tim was a beta tester with Zwift in 2015, but following a bike crash that resulted in broken ribs he began using Zwift on a more regular basis.  That's when he noticed there were group rides being hosted on the platform, but often at times not suitable for Australian riders.  Knowing there was a community of Australian cyclists using the platform, Tim published the time and date and route of a group ride and patiently waited in Watopia for fellow cyclists to join him.  The first event had 29 riders and within three months, there were 200 regular joiners. 
The name "Aussie Hump Day" was used because the event was hosted on Wednesday, the middle of the week. "Hump Day" is an Australian expression that refers to the rest of the week being a downhill ride.
Tim says, "from that, the 'Aussie Hump Day Ride' grew organically."
Tim's Early Group Led rides
I asked Tim about his early experiences leading group rides. "They were done by the seat of your pants (meaning improvised).  There was no structure.  No Beacon.  We would publish on Facebook which route, which was usually Watopia Flat Route and we would ride for 4 laps, usually an hour.  We would set the time, the course and turn up, it was as much organisation as we did.  There was no 'Meet-up facility.'"   
Tim went on to explain that "At 7pm, we would roll out together at 2.5 w/kg and stay in a bunch and on the last lap we would race.  This is where the 'After Party' came from.  On one occasion, I forgot to tell people and shot off and people wondered what I was doing. The lesson I learned was that you need to tell people what you are going to do, especially if you are to race at the end."  
These early experiences highlights how much development Zwift have undergone in recent years.  We actually have a very structured format not only for group rides but also we are able to arrange Meetups with friends relative ease. 
Past Experiences
I was enjoying listening to Tim's stories about the early days on Zwift, so I asked what stories he had about his group rides and the one tale that came straight to his mind was how he got his nickname "BacOn!" Searle. 
Tim told me that Zwift had launched a series of updates and upgrades which included the yellow beacon function.  He was invited to showcase this, along with Shane Miller (from the GPLama YouTube channel) in an event.  Shane, a friend of Tim's, was recording for his channel.  Tim noted "I typed 'follow the Beacon', but it autocorrected to 'BacOn'.  It did this the entire ride and so I kept saying 'Follow the BacOn' and so everyone was laughing and the nickname has just stuck."
Another tale Tim shared explained how one of his group rides came to an early end. "I was leading the group, there was a loud screech, a massive bang and then suddenly the power went out.  I got off my bike and went to investigate outside the house, a lady had driven her car into the electrical substation outside the house, causing a massive power outage! – You never quite know what is going to happen!" 

What Makes a Good Group Ride?
Tim shared the key components of a group ride for him, explaining that there are actually 3 different types of group rides:
Open Group Ride: This is where the Group Leader's requests are simply suggestions.  It's free and not tightly controlled.  No use of the fence feature.
Closed Group Ride: People ride with and around the Beacon, and the fence is utilised to help control the pacing.  It's not viewed favourable for riders to jump off the front of the group.
Structured Group Ride: Structured group-led workouts such as interval training.  3R and EVO run regular group structured workouts.
Tim noted that you need to decide what type of group ride you want to deliver and plan accordingly.  Despite the differences in types of rides, there are fundamental leader tasks that make events a success.
Communication
Pre-Event: the ride needs to set up correctly.  Within the Zwift Companion app dialogue box, explain what the event is, how it is structured, and be clear so everyone understands what the event will deliver.     
Immediately prior to the event: enter the pen early before the start and get settled down.  With a few minutes to go, briefly explain what the ride is about.  If you write your message too early, those that join later, will not see the message. You are effectively briefing everyone about how the ride will unfold.
Start of the event: at the very start, just as you are rolling en-masse, outline what the plan is so people are again very clear.
During the event: communicate throughout.  Repeat the key messages.  Encourage people. Keep the messages positive, support those who are finding it a challenge.
The Start
The start is vital and sets the tone for the entire event.  It's important to start easy.  People may not be ready and you don't want to split the group blasting off at 300 watts.  So start slow and ease into your pace.  It's far better to do that than to go hard then slow down, which will only frustrate people.
Pacing and Positioning
Try to stay in the middle of the group. This allows you to keep track of where people are much better than if you are at the back or front.  With large groups, due to being able to only see 100 people on the minimap, if possible, try and have additional riders to support you, and position them at the front and rear, to provide updates on how the group is doing.
If you are behind the advertised pace, by making small adjustments you can bring the group back on track. Never surge. If you are above the pace, you can slow slightly without people realising. The important thing is to keep it steady.
If you have the capability to have a cycling computer that records power, you can use that to keep track of your average power over the ride. This helps to ensure you keep within the parameters of the event and keep things together.
Enjoy the Community
Enjoy the event, if you are having fun, it will be clear.
My Event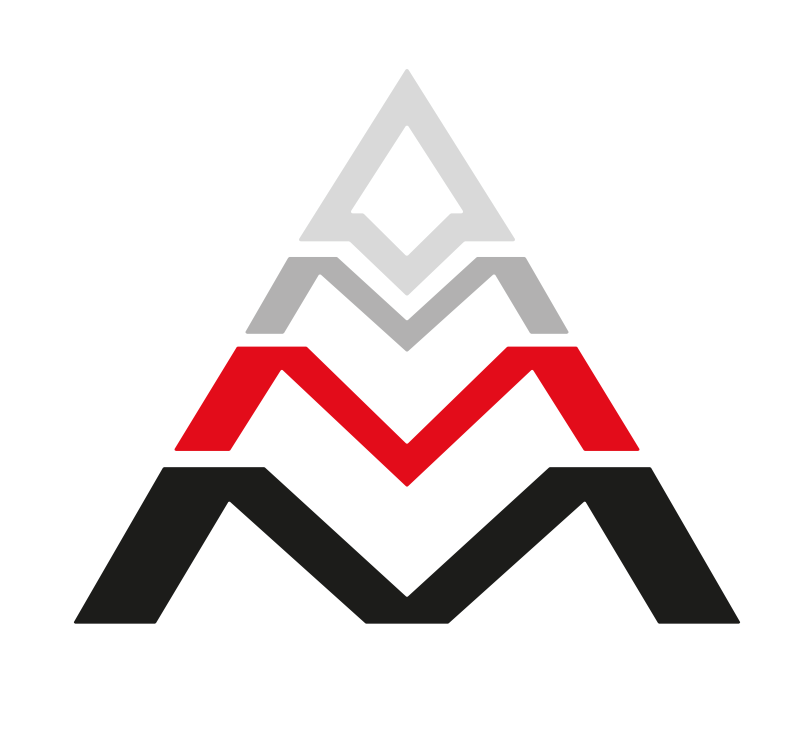 Equipped with Tim's words of wisdom, we discussed the concept of me leading my own group ride, to understand the challenges leaders face, with Tim joining me as a mentor and providing feedback afterwards.  I thought this would be an interesting undertaking so we discussed the finer details, including route selection. 
At this point, being a complete novice, the more straightforward thing would be to pick a flat course and lead a group around that. But I have a liking for original ideas and with my Monday's Mountain Massif TT in mind, I thought it would be a novel concept to run my group ride over the roads of my own event. Therefore, I have opted to undertake my group ride on the Mountain 8 route.
Having a mountain to contend with would add an extra level of difficulty, making it harder to keep the group together not only up the climb but on the descent.  It will certainly make for an interesting follow-up article because I have literally dialed the difficulty setting to "maximum"!  As I would like to keep the group together and will probably utilise the fence to help with pacing, this will be considered a 'Closed Group ride.' In terms of the route, it will be 32km in length, with 677 meters of elevation. The ride should last between 1 hour 10 to 1 hour 20 minutes.
The explanation visible in the Companion app will read:
"Fancy a group ride that is a bit of a challenge? Join me as I lead my first Zwift Group ride with one lap of the Mountain 8 route, on the same roads used in the Monday's Mountain Massif TT event (which is hosted every Monday at 7pm CEST).
This ride will act a bit of a reconnaissance for those that want to race the Monday Massif TT but in this group ride we will be talking race tactics, and all things related to cycling.
The event will start at a pace of 2-2.3 w/kg, before hitting the base of the reverse Epic KOM. We will climb between 3.2-3.5 w/kg with the focus on keeping the group together.
The plan is to crest the Radio Tower in one mass group, with the real challenge being keeping together on the steepest section. This is not a race and the objective is for the stronger riders to help pace those who would not normally tackle such an endeavour.
Once the hard work has been completed, we descend the mountain and cycle together to the finish at a pace of 2-2.3 w/kg, giving people every opportunity to re-join the bunch, if they have slipped behind.
The objective of this ride is to stay together and help everyone to the finish line. It's not a race and flyers will not be chased. The fence will be utilised to help with pacing."
As this is a more challenging group ride, I am going to invite my friends from the 3R vEveresting Academy, who have just completed their expedition, so the ride will be stacked with good climbers to assist those who don't consider themselves climbers. With Tim Searle on hand to assist, it should be good fun!
I will call this event Monday's Mountain Massif – Sunday Recce.
About the Event

Join me and Zwift legend Tim Searle to see how I fair leading people up the Epic KOM reverse in my first attempt as a leader! The ride happens on Sunday 13th June at 10am CEST, 9am BST.  I will then report back on how the ride went.
I'll leave the final words to Tim, who told me, "Zwift is brilliant for socially connecting people and good group rides are fundamental to this, relying on good group leaders."