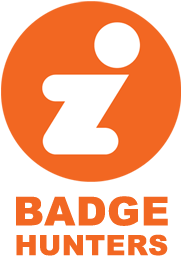 London's PRL Full is the longest route in all of Zwift, covering 173km/107.5 miles. It's a route best undertaken in good company, and this Saturday is a wonderful opportunity to do just that!
On the heels of our super-successful first event (Zwift Insider Badge Hunters – The Uber Pretzel Edition, which saw over 3,600 riders start and 2,600+ finish), we're rolling out our next community challenge: to take on Zwift's longest route and earn that coveted route badge.
The event takes place on Saturday, March 13th, at 6am Pacific/9am Eastern/2pm GMT.
About the Route
The PRL Full route was released with the original London map, and the intent was to mimic the length (but not the actual roads) of the IRL Prudential Ride London event.
In contrast to Zwift's other long routes, The PRL Full is quite simple: it's just 11 laps of the London Loop, followed by a bit more riding to get you onto The Mall where you finish at the Classique forward sprint.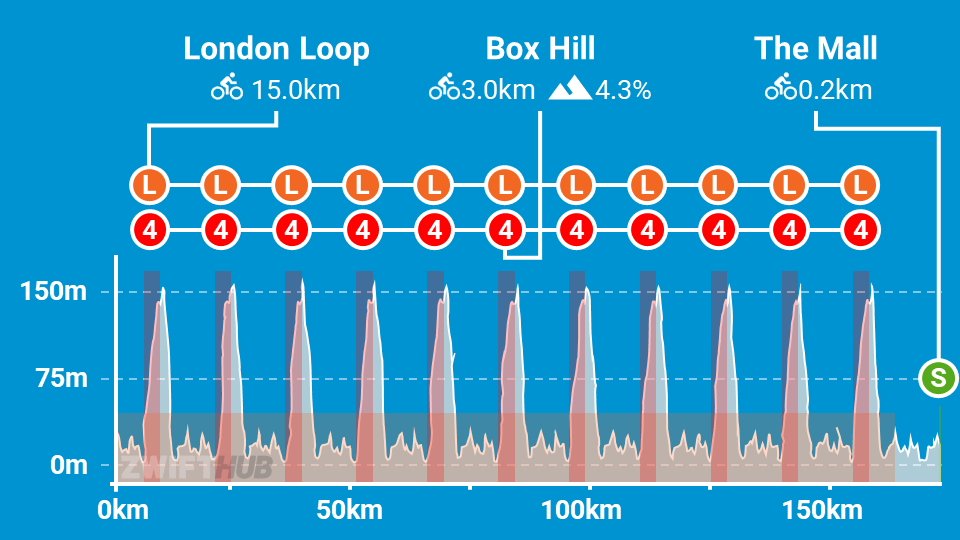 The big feature of the London Loop is Box Hill – 3km/1.9 miles long with 136m (446′) of elevation gain for an average gradient of 4.4%. It's not a particularly long or steep climb, but 11x up any climb is a challenge!
Read more about The PRL Full >
Category Details
Our first event on the Uber Pretzel was amazing, but we also heard from some who had system crashes due to the massive number of riders. And that's no good.
In an effort to reduce system problems, we've broken this ride up into three categories: A, B, and C. These are not pace categories. They only exist to spread out the riders a bit at the start.
Categories will start 2 minutes apart (we may even lengthen this to 5 minutes) so your Zwift device only has to deal with hundreds of riders at the beginning, and not a few thousand. Once riders get moving and spaced out, everyone's systems should perform nicely.
If you're concerned with your device's ability to handle heavy traffic, join the category with fewer riders (probably B or C).
ALL categories will be visible throughout the ride. And since we're covering 11 laps, you can be sure there will always be other riders nearby to join!
More Ride Specifics
Show up on time, because there is no late join for this ride. Why? Because if you late joined more than a minute or so into the event, you wouldn't unlock the route badge! And we don't want that on our conscience.
This will be a double draft ride, so sit in with others on the flats in order to conserve your energy.
Steering is enabled, to make it more engaging and fun!
We're serving up a custom mix of only useful powerups, evenly split between the Feather, Van, and Helmet. Use them for a bit of relief.
This is not a race – it's a group ride. You can treat it as a race if you'd like, of course, but the ride will break up naturally into pace groups. Find riders working at your target pace and work together.
Based on the VeloViewer Leaderboard we can see that top riders crush The PRL Full in 4.5 hours. But most mortals require 5.5-7 hours, with plenty taking even longer. You do you. Be sure to plan accordingly.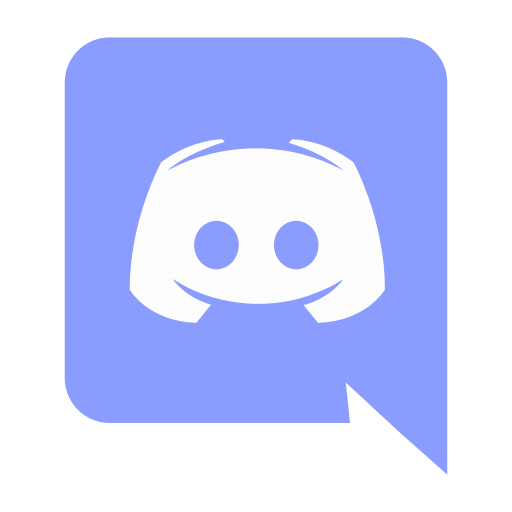 Discord
Zwift Insider's Discord server will be used for voice chat during the ride. This really helps pass the time, so we highly encourage it!
Click here to join the server, and read "Using Discord on Zwift" for details if you're new to Discord.
Sign Up Now
You can sign up for the event in Zwift's Companion app, or online at zwift.com/events/view/1870675.
Questions or Comments?
Post below and we'll do our best to answer them!