Last Saturday's Über Pretzel Badge Hunters event exceeded all of my expectations. Here's my story of the big day out – but before that, a bit of news…
PRL Full Badge Hunters Event – March 13th
As soon as we announced the Über event, folks were requesting a similar London PRL Full event.
The PRL Full is the longest route on Zwift (173 km/107.5 miles), covering eleven laps of the London Loop plus a bit more. It's a big effort, but a totally different "feel" from the Über Pretzel.
And we're going to conquer it together on March 13th at 6am Pacific/9am Eastern/2pm GMT. The event hasn't been posted yet, but save the date!

The Setup
This Über event began as a harebrained idea from Steve Beckett (Chief Marketing Officer at Zwift) and myself, who were chatting after February's Mega Pretzel fondo about how neither of us had the Über Pretzel route badge (shameful, right?). Steve suggested we knock it out together, then we had the idea of inviting some friends to a Meetup, then we decided to make it Zwift Insider's first-ever official Zwift event. It's amazing what can happen in the span of a few WhatsApp messages!
So we announced it on the morning of Wednesday, February 10th. 400 Zwifters signed up within a couple of hours and I headed outside in the afternoon for a solo ride up my local volcano, Mount Konocti.
It was a beautiful ride to the top – 3000′ of climbing to full panoramic views of our lake and the surrounding mountains. But on the way down, I cut the inside of a left-hand hairpin (dumb mistake) and met a dirt biker (motorcycle) on his way up the gravel road. I hit the dirt, tumbled over, and met his front wheel on my lower back/ribs. Ouch.
Luckily neither of us was traveling at high speed. It could have been so much worse. But that didn't make me feel much better the next day when I could barely get out of bed. The road rash was no big deal – I've dealt with that before. But the bruised ribs/internals? These were going to be a problem.
I had to laugh at the irony of crashing just a few hours after announcing Zwift Insider's biggest event ever. But I also set myself a goal: I would do everything I could to finish The Über Pretzel on February 20th.
Anticipation Grows
It was so much fun to watch the number of signups grow every day. 1000 signed up within 24 hours. A week out, over 2000. I sent out an email blast which included the event as a highlight, and on Wednesday, 3 days before the event, we broke 4000. The night before we were over 5000.
Who were these crazy people? How could there possibly be over 5000 people wanting to ride The Über Pretzel?
Back On the Bike
I took 3 days off from riding after the crash, just trying to let my body heal by resting, heat/ice, and taking slow walks. Walking felt like I'd suddenly aged 40 years. Who knew how much your core was used just to move your legs?
On Sunday I took my first ride, free riding through Fuego Flats and even hanging with C. Cadence's group for a bit. But I had to keep my effort low and stay upright, as stretching the ribs put me in a dark place.
Although I've seen and heard stories, this was my first experience using Zwift as a rehab vehicle. For someone who wants to get back on the bike in a very controlled manner, Zwift is perfect – very few variables. You can climb off whenever you want. No cars or potholes.
Each day I rode for about an hour, and each day I felt a bit better on the bike. But I still couldn't push above zone 2 without causing things to hurt a lot, and getting out of the saddle (which I love to do!) wasn't working either. Mornings were the worst as things were limbered up yet – but I rode early anyway, because I knew Saturday's effort would begin at 6am.
The day before the big ride I led my Friday Sprintapalooza event at 5:25am – without sprinting! My average power was the highest it had been all week, and I was able to get out of the saddle a bit more comfortably. I finished that ride confident that I could start The Über Pretzel and at least finish most of it.
And So It Begins
Saturday morning Monica and I woke up at 5am, with the ride beginning at 6am. We set out all the necessities – extra bottles, fresh kit and towels, food. Monica's plan was to ride for the first hour or so – she's still dealing with a hip injury and didn't want to push it. She was downstairs on the iPad, I was upstairs at Zwift Insider World Headquarters.
When the clock hit zero we all barreled out of the start pens. Well, most of us, at least. My screen showed 3905 riders taking part, and that was simply too much for some people's devices to process. Including my poor wife's! Monica came upstairs a bit teary-eyed… the Zwift app had simply locked up when the event started, then it shut down.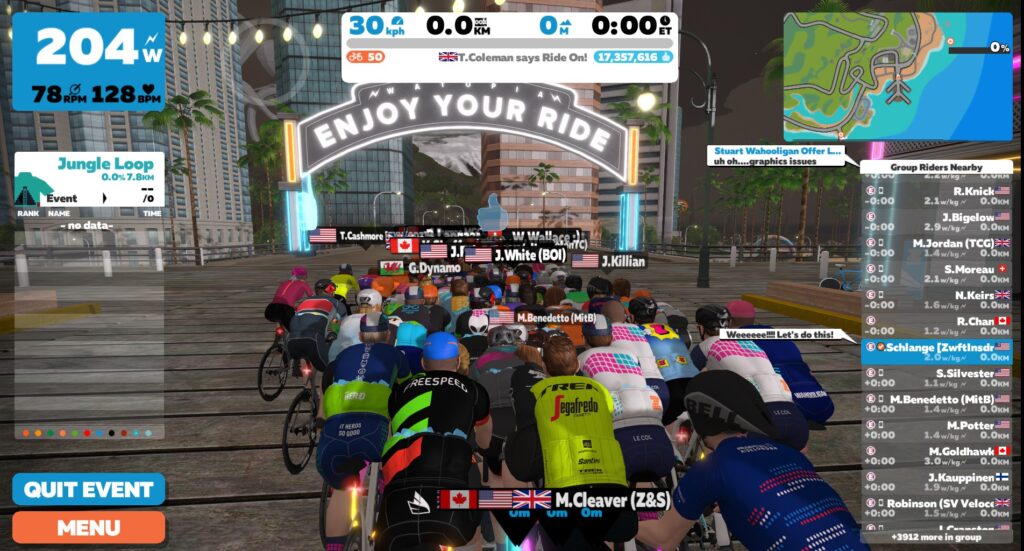 Trying to rejoin the ride didn't work. And I had purposely not enabled the Late Join feature for the event, because I didn't want people to late join, ride to the top of the Alpe, then not get the route badge.
As Monica started her own ride, I chugged along in the group around 1500th place. Zone 2. The ribs were letting me know they were there, but it wasn't nearly as bad as earlier in the week.
Glorious Discord
We used Zwift Insider's Discord server for the ride, and there were quite a few folks in the voice channel – around 50. Once I had muted the handful of riders who couldn't figure out how to enable Push to Talk, we had a wonderful time chatting as we rode. Friends were checking the positions of other friends, we were sharing Zwift tips, telling stories of what we do IRL… it was a grand time.
Seriously, I can't emphasize this enough: chatting on Discord makes these long rides fly by. As I made my way up the Radio Tower climb my buddy Lewis Dinsdale from the KISS Racing Team messaged me, asking if I could hop onto his Discord channel for a quick interview as he livestreamed the event (my chat with him begins at 46 minutes).
Watch the Live Stream:
After a nice chat with Lewis I pressed on, and eventually found myself at the 2.5-hour mark feeling fresh and chatting away with friends. I was now confident I could make it to the end. Thank goodness for Discord!
To Swap, Or Not To Swap?
After making our way over the Epic KOM and up the Radio Tower climb we descended to a lap of the Jungle. Now came the big question: swap to a mountain bike, or stay on my Tron?
It's not an entirely easy question to answer in a double-draft event with lots of riders. Because if you're in a pack of riders it may very well make more sense to stay with your group instead of stopping (and getting dropped), then having to ride ahead of the pack so you can stop and swap back and finish ahead of them (or with them) in the end. This was the case for the riders at the pointy end of today's ride.
When the Jungle dirt began I had decided to just stay on my road bike. But a few minutes down the road I realized that I wasn't really in a pack – I was in a continuous line of riders. If I stopped and swapped I wouldn't by dropped from a pack – I would still be able to draft others.
So I swapped to MTB, and began working my way through the riders ahead. By the time I finished the Jungle Circuit and swapped back onto my Tron bike I had gained around 150 places!
Sitting In + a Refresher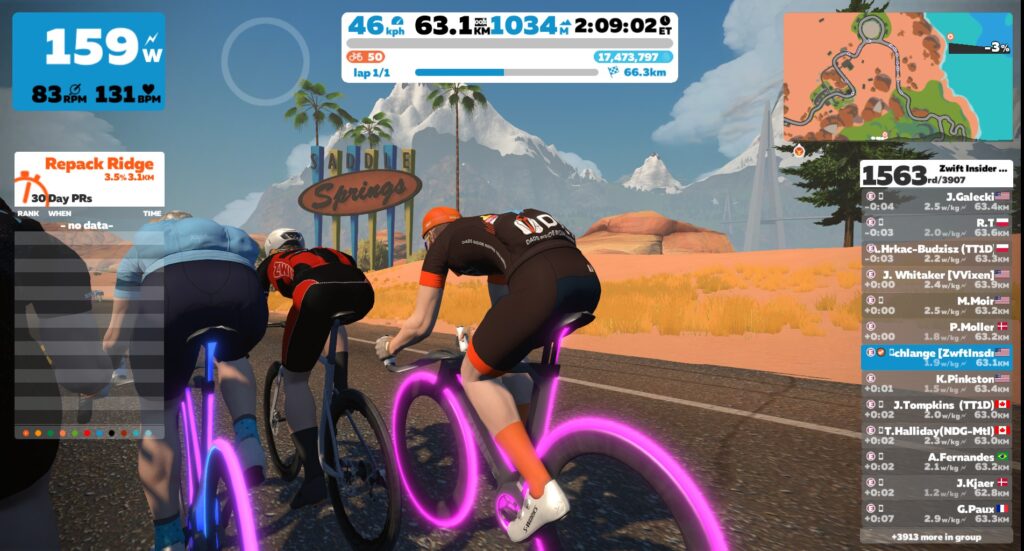 Apart from the Epic KOM + Radio Tower early on, The Über Pretzel actually feels like quite a flat route! The miles flew by once we left the Jungle. Double draft + flat roads made for a splendid time. Soon enough I was at the 3-hour mark, and since we were heading out to the Alpe soon I decided to hop off the bike, take a toilet break, and change to a fresh kit.
Anyone who has done this in the middle of a long Zwift session will tell you: it makes you feel like a new person. It's the fresh chamois, isn't it?
The Alpe
As we made our way out to the Alpe, Monica informed me that the first rider had crossed the finish line – Stefan Kirchmair, in 3:25. Wow!
Swapping to my MTB for the short Jungle descent down to the start of the Alpe helped me pass lots of roadies along the way. There were quite a few riders parked at the bottom of the Alpe as well – perhaps taking a bit of a break before tackling the final climb?
I stopped as well – to climb off the heavy MTB and hop onto a good climbing rig. Because I knew I could use all the help I could get!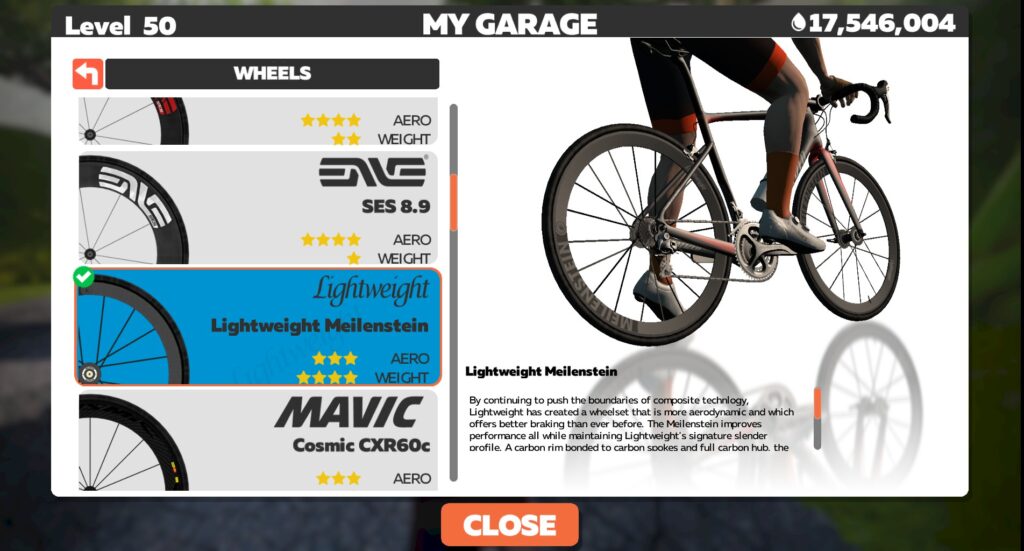 I began the Alpe climb 3:45 into the ride. Going into this I was vaguely hoping to finish around the 5-hour mark, but I had no idea if that would be doable. Now it seemed very possible, since I've climbed the Alpe in under 60 minutes many times.
But that's easy to say, at the bottom of the Alpe.
I tried to hold steady power up the climb, somewhere around 200-210W. And that worked great, for about 30 minutes. Then my legs gave up. In hindsight, I think I didn't eat enough in the hour leading up to the Alpe – I didn't have an appetite, so left the Clif bars on the table. Big mistake.
The rest of the climb was a slog. I knew I could do it, my legs just weren't interested. Even had a nice quad cramp near the end! And although a sub 5-hour Über had seemed possible when the Alpe began, that possibility evaporated away. 5 hours and 5 minutes would be my final time, finishing around 1250th place. Then I enjoyed a well-earned coast to the bottom as I breathed repeated sighs of sweet relief. Done and dusted!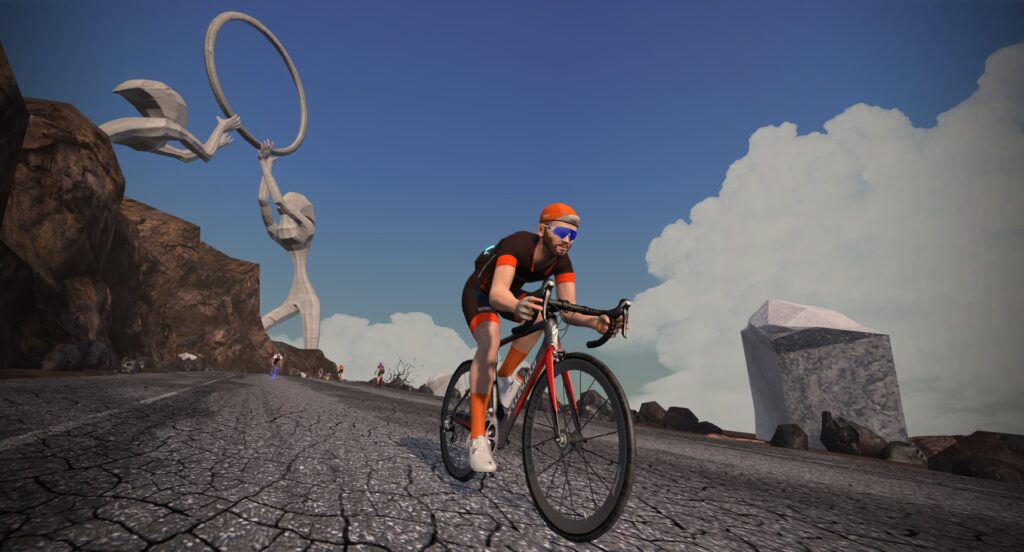 Final Stats
Final numbers for the big event:
Signups: 6,973
Starting Riders: 3,666
Finished: 2,637
Total Event Distance Ridden: 277k miles/445k kilometers
Elevation: 24M feet/7.33M meters
Gender Split: 87% Men 13% Women
Of all these numbers, I'm most impressed that 72% of those who started the ride finished. Amazing work, everyone!
Watch Nathan Guerra finish the ride in 13th place with a time of 3:34 >
Your Comments
Did you ride The Über Pretzel on Saturday? How did it go for you? Share below!