Back in January we wrote about how Zwift would be available soon on Apple TV, and yesterday ZwiftHQ put out the call for beta testers!
If you have a 4th generation Apple TV and are able to provide helpful feedback you can sign up here. (3rd generation and earlier do not use 64-bit chips, so they are not compatible with Zwift.)
Given ZwiftHQ's timeline with its iOS beta test and final release, I would estimate that Zwift will be officially released for Apple TV some time in the next 2-3 months. This is great news for our community, of course, because it further lowers the barrier to entry and expands the possibilities for current and potential Zwifters. The 32GB Apple TV, available for $149 in the US, should provide the best quality gameplay available at this price point.
What Quality Can We Expect?
4th-gen Apple TV is powered by the same A8 processor and graphics found in the iPhone 6, so performance should be comparable. Zwiftalizer shows the A8 runs using Zwift's "720 Basic" profile at just under 30 frames per second.
At this performance level, graphics quality on a large-screen TV could be described as decent. Quality is noticeably lower than a high-level gaming PC setup, but the framerate is high enough that gameplay is still feels smooth even if the overall graphics aren't as crisp.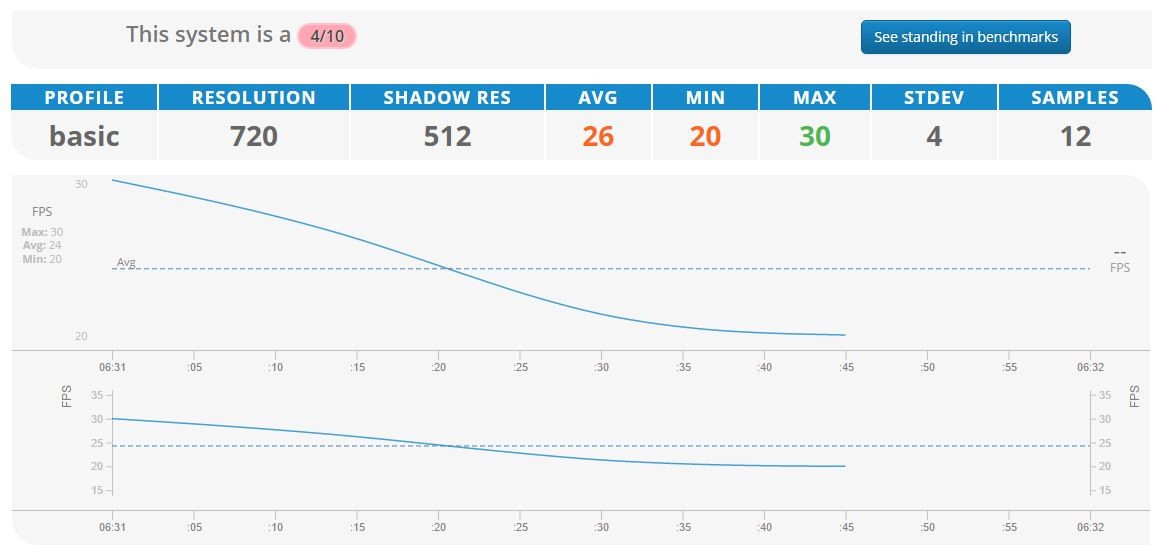 Here are two screenshots which show the sharpness of an iPhone 6 (click for full size).