To celebrate Zwift's Asian American and Pacific Islander (AAPI) community, the company has announced a series of events featuring Zwift employees in the month of May. Join group rides with Zwift CEO Eric Min and Zwift employees Eric Chon and Alyssa Aoki, plus there are special podcast rides and runs featuring Zwift Chief Product Officer YuChiang Cheng (YC)!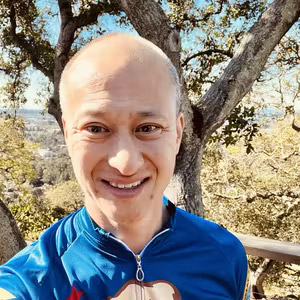 Event Schedule
Events take place (mostly) each Saturday during the month of May:
All events take place on the Makuri Islands world:
See all upcoming AAPI Month events >

Sock Unlock
Complete any AAPI event and unlock special AAPI socks you can wear on your Zwift runs or rides.
What is Asian American and Pacific Islander Heritage Month?
For those who are not familiar, Asian American and Pacific Islander (AAPI) Heritage Month is observed annually in May in the United States to celebrate the contributions that generations of AAPIs have made to American history, society, and culture. Originally this was a week but in 1992 it got extended to a month, with May being officially designated as Asian-Pacific American Heritage Month.
Investing in Structural Change   
It is also important to note that Zwift are going further than just hosting events.  For the second year they are donating to Asian Americans Advancing Justice (AAAJ), whose mission is to "advocate for civil rights, provide legal services and education, and build coalitions to positively influence and impact Asian Americans, Native Hawaiians, and Pacific Islanders and to create a more equitable and harmonious society."