Race3R has typically organized shorter races on Zwift, but due to popular demand they've just announced a set of longer races in their new "Endurance Racing Series". The routes selected cater to different types of riders, and it is one of the few race series with events over 90 minutes.
The Events Team from Race3R told us they "wanted this endurance series to be an exciting chance to get back to some 'old school style racing' with an emphasis on fuelling right to cover the 90min + stages."
So if you fancy some 'old school' racing, this is certainly the event for you.
This series is actually four races in one. There will be the stage winners, as well as an overall GC competition for men and women based on a points system dependent on your placing. (The final GC result will be calculated on your best 6 results of the series, and the GC category racing is made fair by racing in your ZwiftPower rider category.)
There will also be a team competition based on the 3 best results per week from each team.
Event Times
Races will take place on every Saturday over 8 weeks at three designated time slots. To qualify for the GC competition, you must race in the same time slot each week.
9:05am GMT
16:05pm GMT
19:30pm GMT

See Stage 1 events on ZwiftHacks >
Stage Details
Stage 1 (Feb 20, 2021): Watopia's Waistband x 2 Laps (51km / 190m)
This perimeter route covers portions of Watopia's three "flat" routes, (Tick Tock, Volcano Flat, Watopia Flat). It's called "Watopia's Waistband" because it nicely encircles key landmarks in Watopia proper including downtown Watopia, Fuego Flats, the Italian Villas, the Volcano, and the Fishing Village.
This is a "figure of 8" route which covers all Yorkshire roads in both directions. This is the longest Yorkshire route in game. In the 18th and 19th centuries, Harrogate made its fortune by drawing often wealthy people to come and drink its waters, which had a supposedly curative effect. Known to locals as "The Pump Rooms", the Royal Pump Room is one location where these odorous, sulfurous waters emerged from the ground.
Stage 3 (Mar 6, 2021): NYC's Astoria Line 8 x 5 Laps (57.5km / 705m)
Named for NYC's first subway line, this route covers all the ground-level roads in Central Park. Created from GPS data of the actual park roads, this route accurately reproduces the Central Park ride experience.
Stage 4 (Mar 13, 2021): London's PRL Half x 1 Lap (69km / 954m)
The London course's "PRL Half" route is meant to mimic the distance (but not the full course) of the real Prudential RideLondon-Surrey 46. It takes you on four circuits of the "London Loop", then turns around at the Surrey roundabout and heads towards the sprint and finish banner on The Mall.
Stage 5 (Mar 20, 2021): France's Petit Boucle x 1 Lap (61km / 430m)
Looking for a tour of France? Released with Zwift's France map for the first-ever Virtual Tour de France, the Petit Boucle route is the longest on the map (along with Tire-Bouchon). Its name references Le Tour's "Grand Boucle" nickname, which means "big loop." It covers all roads in both directions, except for the road up Ven-Top.
Stage 6 (Mar 27, 2021): Watopia's Magnificent 8 x 2 Laps (57.2km / 262m)
"The Magnificent 8" route was rolled out with Zwift's October 29th update, and was used as the route for the Halloween dinosaur costume scavenger hunt. It's a mostly-flat route, with the only significant climb being the reverse Hilly KOM.
Stage 7 (Apr 3, 2021): Watopia's Three Sisters x 1 Lap (47.8km / 879m)
The "Three Sisters" route covers Watopia's three oldest climbs (Hilly KOM, Epic KOM, and Volcano KOM) in a forward direction. While not as punishing as The Pretzel and some of Watopia's toughest routes, it'll still put you in the hurt locker with almost 3000′ of climbing!
Stage 8 (Apr 10, 2021): Watopia's Big Foot Hills x 1 Lap (67.5 km / 707m)
One of five routes rolled out with Zwift's Titans Grove expansion, "Big Foot Hills" takes you on a meandering journey over the lower peaks of Watopia, including Titans Grove in both directions. This longer route is perfect for a ~2-hour free ride and includes 5 different KOM sections of short to medium length.
Competition Points Explained
The GC competition will operate on a scoring system based on your finishing position in ZwiftPower. This will apply for men and women as well as the team-based competition.

Prizes
The event is sponsored by OTE, who will provide prizes at the end which have not yet been determined. 3R assures us they will release an update confirming these details once available.
More Event Info
We highly recommend you read this Google document from 3R for a complete set of race rules and details.
About the Sponsors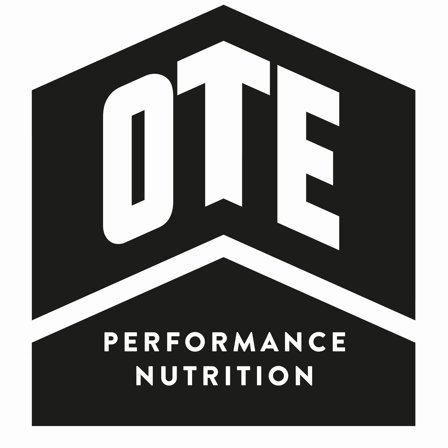 OTE Sports is a British-based company run by athletes who are experts in nutrition. They are passionate what they do and want to share their knowledge, so if you want to know more you can speak to them directly.
OTE Sports offer a range of naturally flavoured energy products and recovery drinks that have been developed by experienced sports nutritionists and athletes to bring you the best tasting and functionally effective products.
OTE Sports are proud partners of The Brownlee Brothers, British Triathlon, NTT Pro Cycling, Cannondale Factory Mountain Bike Team. They work in partnership with all their professional athletes to enable them to use their feedback to make the best products.
About Race3R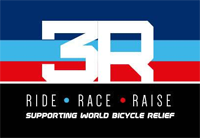 Team3R are a virtual racing team who race in both Zwift and RGT cycling platforms. With 390 active racing members, the club has 4 levels to cater for all abilities and is inclusive. There is the Nopinz R3R mens and ladies teams, which are the sponsored elite E-Sports teams, a Development Team (R3R Dev) to help riders improve their race craft and ability, a general club level team for both men and ladies, and a junior group ride currently with young riders aged 7-12 (zoomers).
Team 3R has a rich cycling history.  The group started as Team DZI back when Zwift launched as one of the first teams and started with the Igniter ride.
The Team moved to Team WBR in line with their affiliation with World Bicycle Relief in approximately 2015, before finally evolving into 3R in late 2018. Within the membership, there are 390 active racing members and as a ride team offer over 35 available interval and group sessions per week.