I recently ordered a new trainer from Zwift's online shop (a Wahoo KICKR, if you're wondering) and it arrived with a handy little "Getting Started Guide."
If you haven't ordered a trainer from Zwift, you've probably never seen this guide. But it's really well done! It should ship with every smart trainer, whether Zwift sells it or not! (Because we all know what those smart trainers are going to be used for, right?)
Download a PDF version of Zwift's Getting Started Guide >
The guide is quite thorough, with top-notch design and sections concisely covering topics like: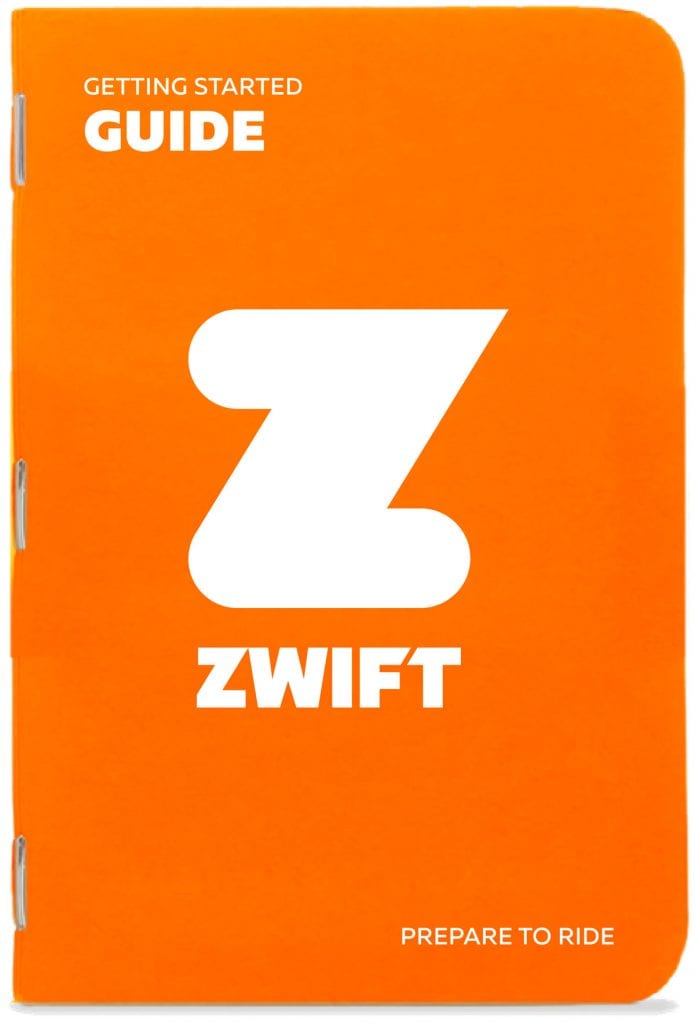 On-screen elements (Ride Ons, HUD, etc)
Key terms like drafting, FTP, w/kg
Downloading the app and creating an account
All the pieces needed to Zwift (bike, trainer, mat, fan, etc)
Trainer Tips (for direct drive and wheel-on)
Extra tips (water, HR monitor, etc)
Using ANT+
Importance of strong WiFi
Fueling your ride
Events and meetups
Workouts
Zwift Companion
How to get help
Along the way, the reader is treated to some nice vanity shots of the game in action. A brilliant way to entice people to get on and get zwifting!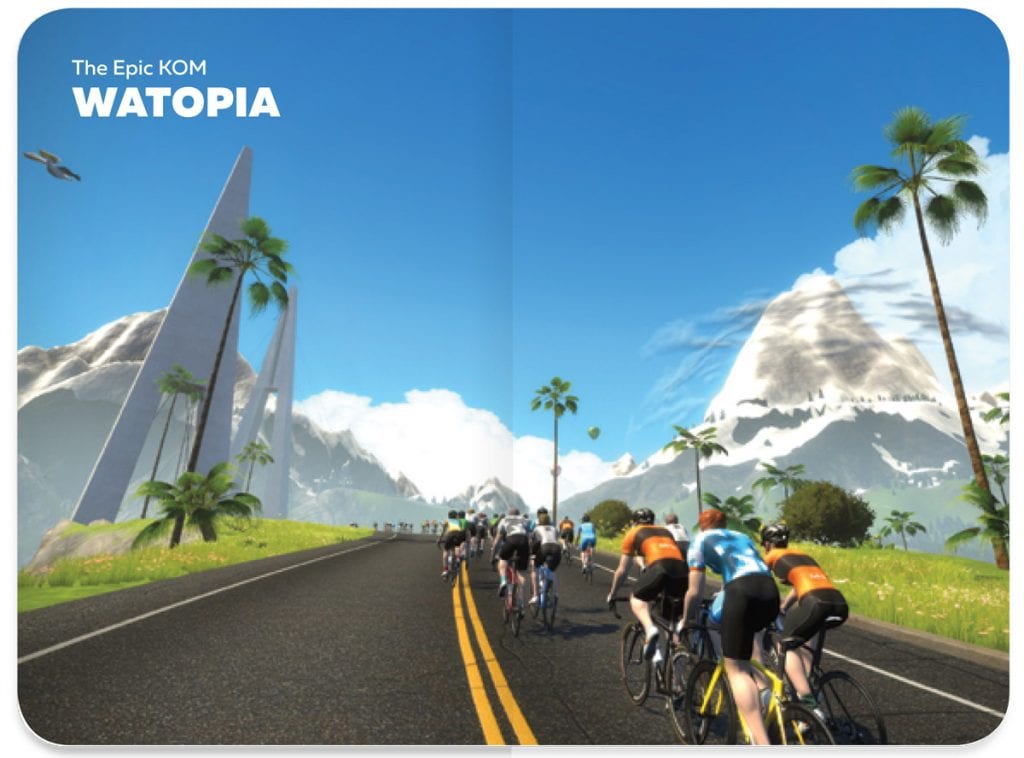 Here's my favorite page. Donuts!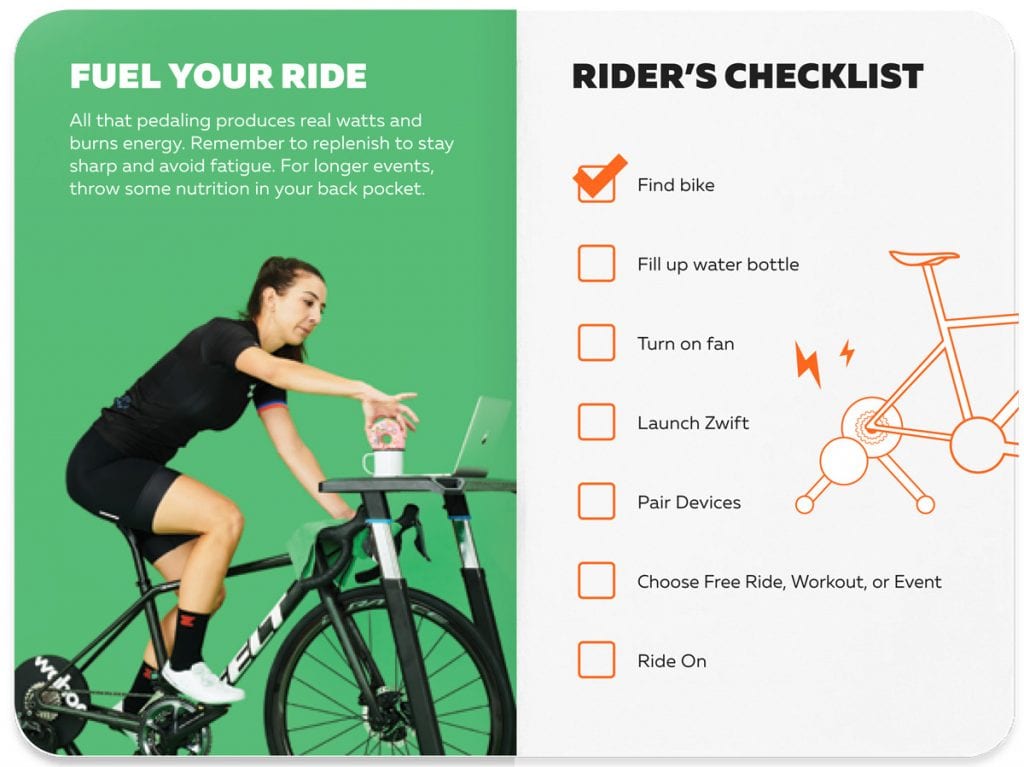 Well done, Zwift HQ. Keep making it easier for Zwifters to use the platform. A growing community is a healthy community!