Zwift is getting a jump on traditional Oktoberfest fun by holding PretzelFest in September! "It's time to don your lederhose, fill your stein with electrolytes, and stuff your jersey pockets with pretzels."
Each ride is on a pretzel-themed route, and completing all 4 stages unlocks the coveted Lederhose kit.
Route and Schedule Details
Rides are 45 minutes long and scheduled five minutes past the top of each hour throughout the week.

Signing Up
To sign up for the series, click the card at the top of the homescreen and click "Register". You're all done! Clicking the card will now show your progress as you complete each stage.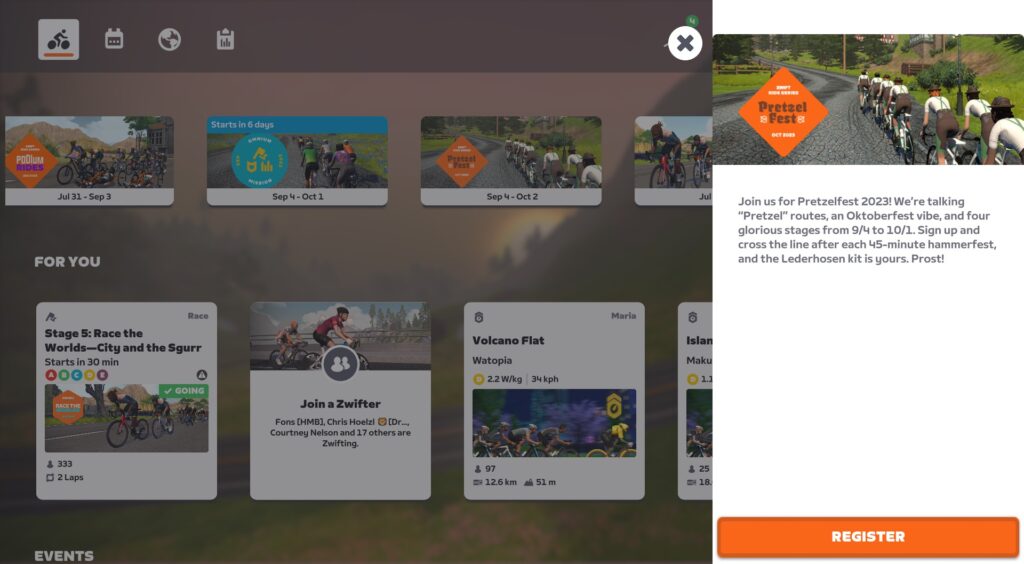 Next you'll need to join and complete at least one PretzelFest event each week. They're scheduled hourly, so you should be able to fit one into your schedule!
Badge Unlocks
Complete all four stages this month to unlock the Zwift Ride Series: Pretzelfest badge!
Lederhose Kit Unlock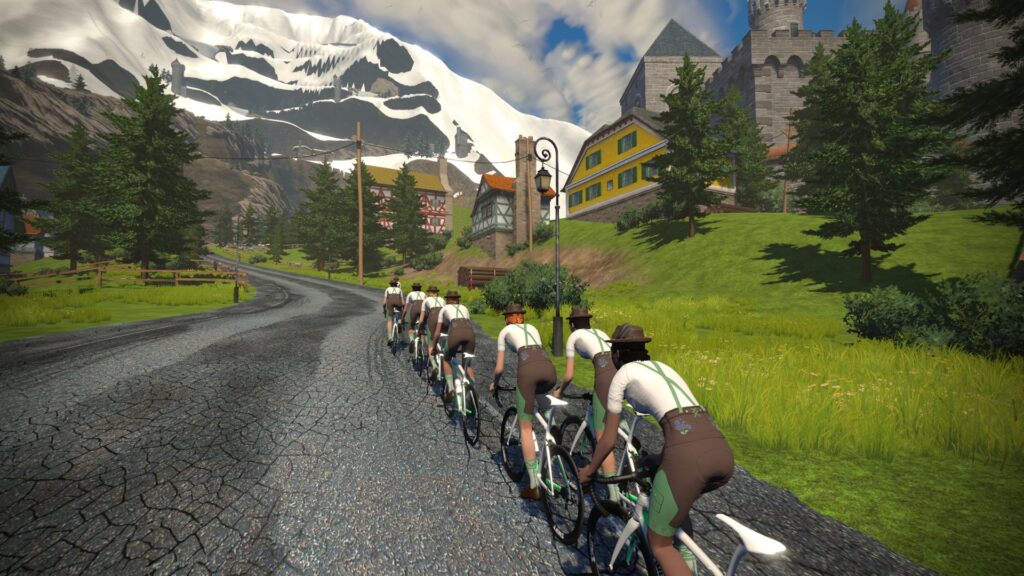 The real news here is the Lederhose kit! Completing all 4 stages to unlock the full kit:
Complete 1 stage to unlock the Alpine Socks
Complete 2 stages to unlock the Alpine Shoes
Complete 3 stages to unlock the Alpine Hat
Complete 4 stages to unlock the Lederhose Kit
Questions or Comments?
Share below!