The first race of Zwift Racing League 2023/24 Round 2 happens Tuesday, November 14. We'll be in London for a two-lap scratch race on the London Loop Reverse route.
With custom powerups and a tough key climb, there's much to discuss along with our usual topics of bike choice, strategic options, and crucial segments. Let's go!
Scratch Race Scoring for Round 2
WTRL has changed how scratch races are scored for round 2, so this is the first race using the new scoring scheme.
Scratch race scoring now awards 80 finish points for the winner, decreasing in 1-point increments for everyone else with all riders receiving at least 1 point for finishing.
See ZRL scoring details at wtrl.racing/zwift-racing-league/#scoring
Looking at the Route: London Loop Reverse
All categories are racing two laps of the London Loop Reverse route for a total race length of 29.8km with 462 meters of elevation. Here's what the route looks like on lap one, starting in the start pens:
Clearly the Fox Hill KOM is the big climb/feature of this route. Notably, the climb actually begins before the KOM start line. On your first lap the road will tilt up around 2.1km, with the KOM officially beginning at 2.7km.
The average gradient of the Fox Hill KOM segment is 4.3%, but don't let that fool you: the last 1/3 of this segment is downhill or flat, meaning the climbing portion of the segment actually averages 7.4%. From the start of the climbing (before the KOM start line) to the top of the climb you've got 2.3km of distance to cover.
As you pass through the KOM banner you'll receive an anvil powerup. Expect everyone to use their anvils on the Box Hill descent, and watch that you don't get dropped off the back as riders accelerate! Use this section to recover as much as possible, and be sure to give a good kick up and over the ramp out of the Underground station so you don't get dropped from your group.
We'll loop back again through the start/finish area, picking up a feather at the start/finish arch and starting our second lap. Rest up, because it's almost time for another go at Fox Hill!
The finish will be interesting this week, as it's not one many racers are familiar with. With 1.4km to go the road tilts up, making this a great place to launch a long attack. Then with 500 meters left the road tilts downward, giving us a very fast run-in to the finish line. Anvil powerups will be useful here.
Read more about the London Loop Reverse route >
PowerUp Notes
Anvil powerups will be awarded at the arch atop Fox Hill, while feathers will be awarded at the start/finish arch before we start our second Fox Hill climb. That means each rider will receive two anvils and one feather.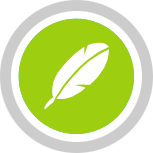 Lightweight (feather) (given at start/finish banner, end of lap 1): reduces your weight by 10% for 30 seconds. Use on Fox Hill climb, when weight matters the most.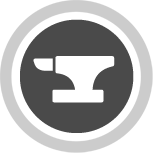 Anvil (given at Fox Hill KOM banner): makes you heavier for up to 15 seconds, so you can descend faster. The amount of weight added is based on a percentage of your body weight, and that percentage increases as riders get lighter. It won't hurt you, as it only adds weight when the road is at a -1.5% decline or greater. Use it on descents, including Box Hill and the run-in to the finish line.
Bike Frame + Wheel Choice
An all-arounder like the Tron bike is a good choice for this race since the most arduous efforts and key selections will happen on the climb up Fox Hill.
That said, if you're confident you can hang with the front group up and over Fox Hill, you may want to go with a super-aero finisher such as the Venge + Disc combo since all the points in this race will be earned at the finish line.
See Speed Tests: Tron Bike vs Top Performers (Scatter Plot) for more nerd-level detail on frame and wheel performance.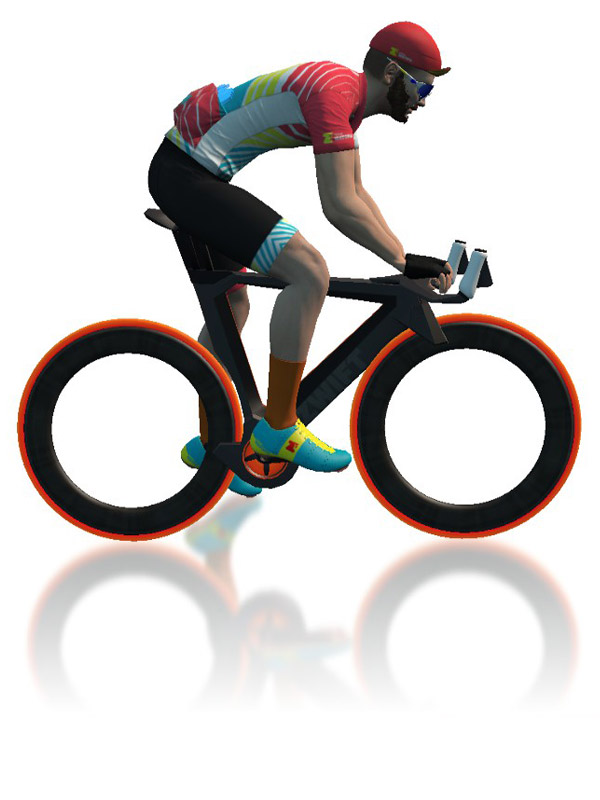 More Route Recons
Many recon rides are now being planned each week on the upcoming ZRL route. If you're unfamiliar with this course, jump into an event and do some recon! Here's a list of upcoming London Loop Reverse events.
Si Bradeley
Strategic Options
How will the race unfold, and what strategies will riders employ in the first race of round 2? Here's what we predict:
Major selections on Fox Hill: expect the field to be reduced by 50-60% the first time up Fox Hill, then further reduced by 30-50% the second time up. Your 5-7 minute w/kg will be crucial.
A wild finish: with all the points waiting at the finish line, riders will be putting extra thought into how to finish strong. Expect long attacks from 1.4km out, and a very fast final 500 meters thanks to saved anvils.
Chasing on the flats: riders who lack the W/kg may find themselves dropped on Fox Hill, but able to chase back on during the Box Hill descent or the flats that follow. But climbers will want to work on the second lap to stay away from chasing sprinters! Who will win the game of tug-o-war?
Saved anvils: expect riders to save their second anvil, using it in the final kilometer instead of on the Box Hill descent.
Your Thoughts
Any insights or further thoughts on this race? Share below!