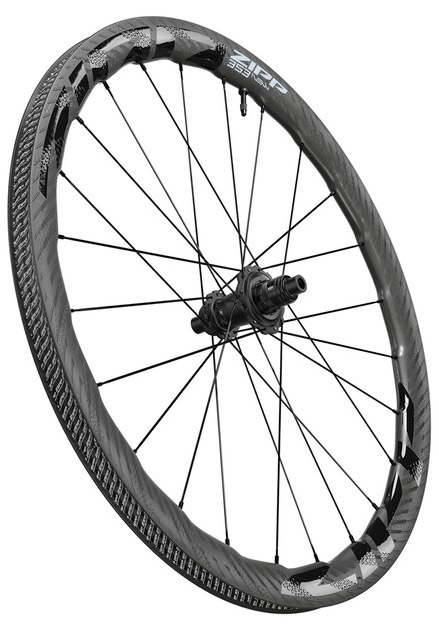 This week's Zwift update included a new wheelset: the brand-new Zipp 353 NSW! This is a well-coordinated product release by Zipp+Zwift, because the "real life" 353 NSW wheels were only launched three days ago.
The IRL version of the wheels are meant to replace the 303 NSW, and they're Zipp's lightest tubeless wheelset yet.
On Zwift, these new hoops cost 255,600 Drops and require level 19+. Here's how the Drop Shop describes the wheelset:
"The Zipp 353 NSW Tubeless Disc-Brake wheelset is the pinnacle of versatility and speed. This wheelset fuses Zipp's two most advanced approaches, Sawtooth rim profile and TSE, for an all-encompassing approach to performance. With its undulating 45-mm deep rim shape, the 353 NSW provides speed on every terrain with best-in-class aerodynamic efficiency and crosswind stability. The 353 NSW is Zipp's lightest tubeless wheelset yet, making it a fast-puncher ready to fight its way into the breakaway."
Of course, IRL performance doesn't necessarily correlate to in-game performance on Zwift. So we run all wheels and frames through a battery of tests to determine how well they perform. Here are the results for the new Zipp 353 NSWs…
Flat (Aero) Performance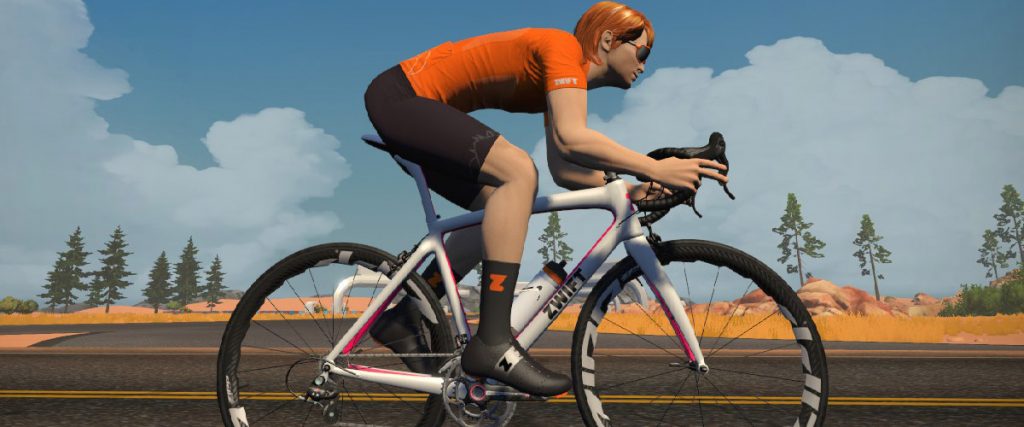 These wheels turn in a mid-pack performance on flat and rolling courses, which isn't surprising given they are up against more aero, deeper-dish wheels. Overall they rank around the 60th percentile for aero performance.
On our ~50-minute flat test, the Zipp 353 NSWs are 23 seconds behind the very fastest wheels available (Zipp 858/Super9), and 13 seconds behind the Zipp 808s which are commonly used by Zwift racers.
Climb (Lightweight) Performance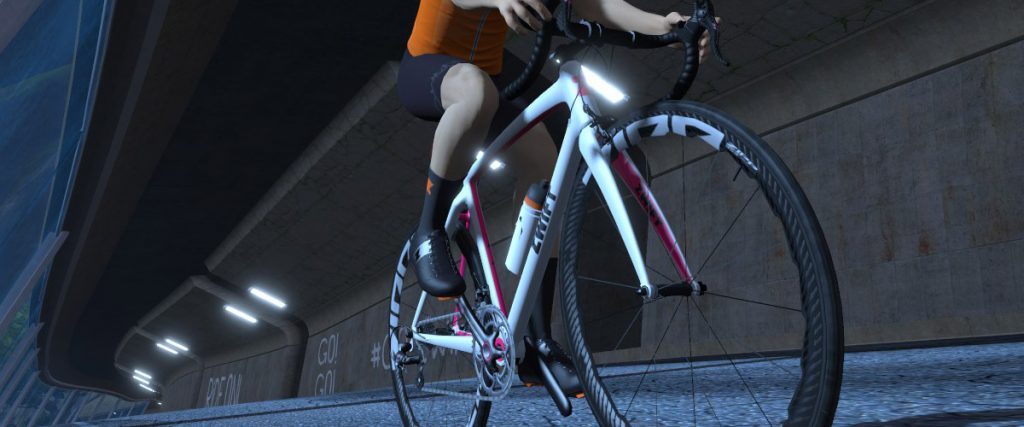 These wheels perform very well in our climbing tests, setting the same time as the ENVE SES 3.4 wheels and thus tying for 2nd place in our ~50-minute Alpe climb test!
The Zipp 353 NSWs turn in a time 5 seconds slower than the Meilenstein Lightweight wheels, which are the fastest climbers in Zwift. They are 11 seconds faster than the popular Zipp 808s.
Given their performance in our flat tests (where they bested the ENVE 3.4s by 3 seconds), we've ranked them as the second-best overall climbing wheelset.
Conclusions
The new Zipp 353 NSW wheelset on Zwift is an excellent performer if you're looking for a wheel that climbs well without slowing you down too much on the flats. In fact, in our stacked percentile rankings, this wheelset comes in at third place overall:

At this point, we'd say the DT Swiss and Zipp 454s are essentially tied for 1st place in the "all arounder" category, while the Zipp 353 NSWs and ENVE 3.4s are tied for 3rd (2nd?) place.
In fact, all four of those wheelsets turn strong all-around performances on flats and climbs. With only a few seconds separating them over an hour effort. It's just a question of where you want the advantage – want some help on the flats? Go with the DT Swis or Zipp 454s. Want a little more help on the climbs? Go with the Zipp 353 NSWs or ENVE 3.4s.
Since the Zipp 353 NSWs perform so well, we've updated the following posts to include them:
Your Thoughts
Will you be rolling these new Zipp hoops on Zwift? Why or why not? Share below!
Important note: this post contains speed test results for Zwift frames or wheels. These results may change over time, and a bike's performance relative to others may also change. We don't always revise posts when performance rankings change, but we do keep current, master versions of our speed test results which are always available. See the frame charts, wheel charts, and Tron vs Top Performers for current performance data.