This year's UCI Road World Championships are in Yorkshire, England on September 22-29th. Zwift has just announced the pending release of the Harrogate circuit portion of the Yorkshire course.
Much like last year's Innsbruck-Tirol UCI World Championships course, this year's Harrogate (pronounced "hair-uh-gut") circuit is just the finishing portion of a much longer race. Specifically, the Men's Elite riders will be starting in Leeds and covering 185km before they even hit the Harrogate circuit. They will then complete the circuit seven times before the finish.
This will be Zwift's third replica of a UCI World Championship course. Richmond came first in 2015, then Innsbruck-Tirol in 2018.
Circuit Details
While Zwift hasn't yet released details of the circuit, we can gather details from other sources documenting the pending race. According to Zwift's press release, the new Harrogate course will be a "replica of the Harrogate finishing circuit," so any real-world circuit maps will closely match what we will encounter on Zwift.
The Harrogate circuit is 14.1km (8.7 miles) in length, with 226m (741′) of elevation gain. It's an extremely "lumpy" course, without a flat road in sight!


The pros will cover this circuit in 19-20 minutes on race day, but the average Zwifter will undoubtedly take a bit longer.
The real-life course is not rideable under usual traffic regulations (one-way roads, etc.) but a Strava segment does exist:
If you're looking to learn more about the Harrogate circuit's landmarks, check out this page which includes a detailed description of the circuit, complete with photos. Based on previous courses and the sneak peek below from Zwift, we'll see many of Harrogate's landmarks in game.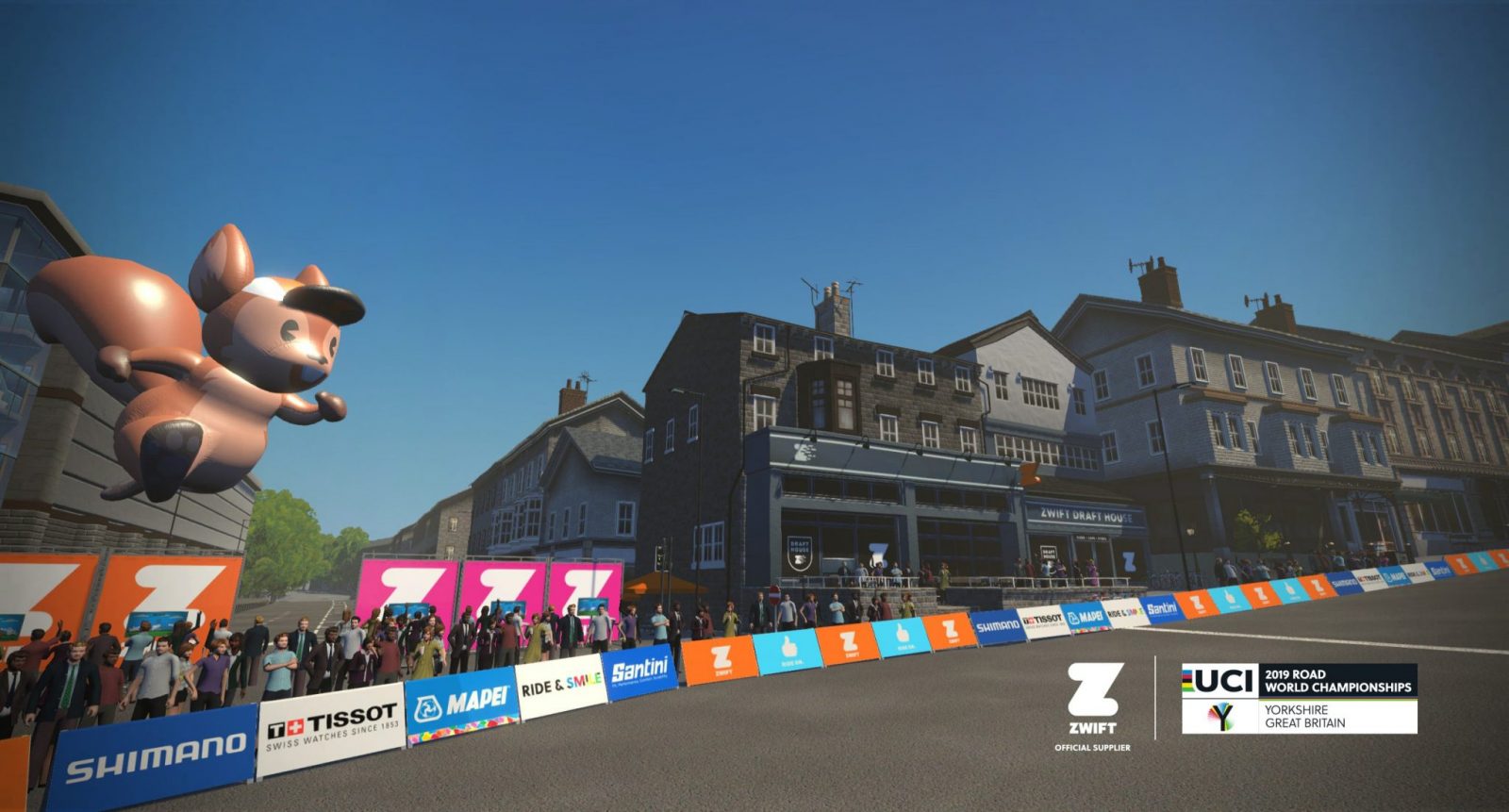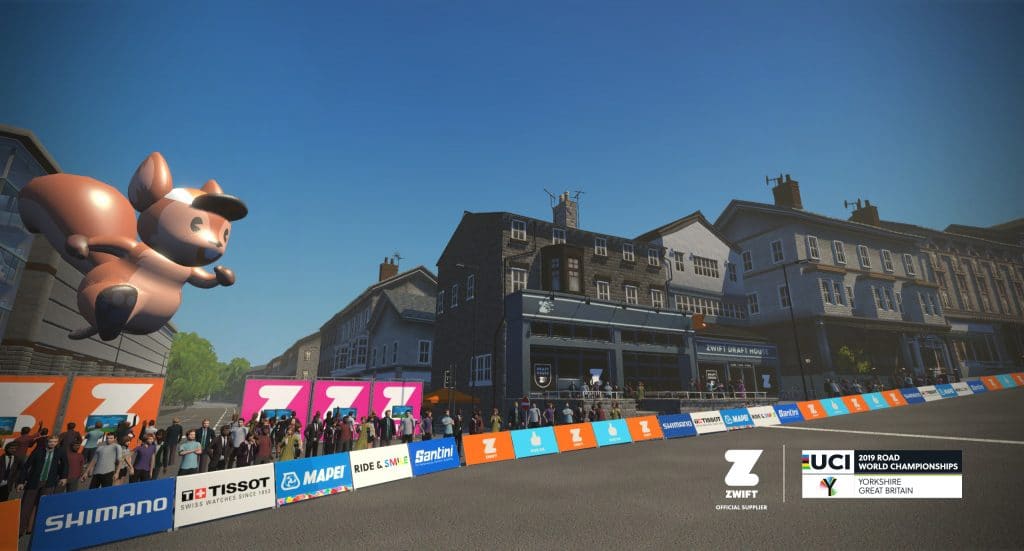 When Can We Ride It?
Zwift is only stating "early September" as the release date. Of course, we will share more precise dates when we can.
In Yorkshire? Visit the Zwift Draft House
Zwift will be on-site for Worlds week, taking over the Cold Bath Brewery in the center of Harrogate:
The Zwift Draft House is designed to be a great hangout for fans and pro cyclists alike, to grab a cup of Colonna Coffee, refuel with some food, or try one of four Zwift x Cold Bath Brewery collaborative craft beers.

The Zwift Draft House will also play host to a number of activities during the week of the championships. Daily ride outs will start from here and head into the Yorkshire countryside, led by UK specialist cycle retailer, Sigma Sports. Riders will be able to benefit from free bike parking at the venue and a bike clean, courtesy of Muc-Off.

It wouldn't be Zwift without some virtual riding, so visitors will be able to trial the Zwift platform and a number of different home trainers, in Zwift's experience centre downstairs. Head to the second floor and this is where the action will happen each evening, with esports races and one-off exhibition races including a Yorkshire legends race.

Zwift will operate its first pop up store from within the Zwift Draft House, providing Zwift Fans an opportunity to try on, and purchase Zwift fan apparel and merchandise.
It sounds like the Zwift Draft House will be the place to be during Worlds week. If you're in the area, be sure to stop by!