Since March I have become obsessed with the weekly Team Time Trial… so I asked Eric if I could share my obsession with you all, in weekly doses.
Each week on a Friday I will give you a profile of the upcoming route, guidance on bike choice and some target times if you want to aim for the Premiere League (top-10 in each coffee class get to be in a special race televised on YouTube).
If you can't ride (or even if you can ride, but want more action), don't forget to tune in to the live TV show on Zwift Community Live's YouTube Channel at 6:15 (UK time).
Sand and Sequoias (#77) recap
Before we look at next week let's review this week's performance on Sand and Sequoias. As always my goal is to predict the time a team needs to make PL next week. The trick for me is to get as close to 11th spot (top 11 teams per coffee class get an automatic invite to next week's Platinum League) without going over.
Here's how I did… it's a mixed bag as usual. My virtual teams made it into Espresso, Frappe and Mocha, but Vienna and Latte well outperformed my expectations.
| | | | |
| --- | --- | --- | --- |
| Class | 11th Position | My prediction | My team's position |
| Vienna | 1:03:19 | 1:04:00 | 16th |
| Espresso | 56:08 | 55:00 | 6th |
| Frappe | 58:44 | 58:30 | 10th |
| Latte | 1:03:10 | 1:03:50 | 14th |
| Mocha | 1:11:39 | 1:11:00 | 6th |
How did I do today in Latte? We knocked over a minute off our time from July… and my legs are still feeling it. The KOM really hurt us, and we lost a couple of riders the first time around, and another on the last lap – but everyone gave 100% (technically Strava says I gave 96% intensity, but Training Peaks gave me an all-time 60m power), and who can ask for more than that. Both laps in an identical time – giving us 1:06:36 around the course. That's enough to position us close to the top 40% of Latte which I'm really happy with.
It was great to see my old team CICC back out there… like all good Frenchmen (fighting talk… they're mostly British expats) they took an entire summer off, but they are back and fired up.
Thursday 15th October – Watopia Flat Route
We are staying in Watopia once more this week, with four laps of Watopia Flat Route. This route is OLD… pre-dates my existence on Zwift, coming along in December 2015 (I didn't find Zwift until autumn of 2017). I was amazed to find that Watopia Flat hasn't appeared on the TTT calendar before, so we are all learning as we go. While it hasn't appeared on the TTT, this is a popular race route on Zwift, and I am sure you have all ridden it a few times. We are lucky that ZwiftHQ has written a race recon. The race recon profiles focus on scratch race dynamics, not TTT, but it is a good read regardless.
Thanks to the early birds reading this who spotted that the race length changed… its not four laps any more, its three. At a touch over 10km each make this a 30 km race. Each lap is pretty flat (the clue is in the name), and all-told we have around 160M of vertical climb. Like Volcano Flat a couple of weeks ago – this is all about formation and communication. It'll take between 40 minutes for a top-flight Espresso team to an hour for a short-handed Mocha. I reckon my mid-pack Latte lads will be in and out in 50 minutes.
There are two tricky areas on the route – the ramp out of tunnels through the dirt and up the false flat is the first, and the hill through the Esses is the other. Keep communication clean and keep an eye on your team mates and you will sail through.
From the Pens you head towards the undersea tunnels (Ocean Boulevard) through the fishing village and up the winding false flat. Down the other side into the Italian Villas towards the sprint (don't be tempted) and up the hill that precedes the Esses… up and down the Esses, and down the hill to the start/finish. My fastest time through here was the Team INEOS group ride in the spring, where I averaged 40kph.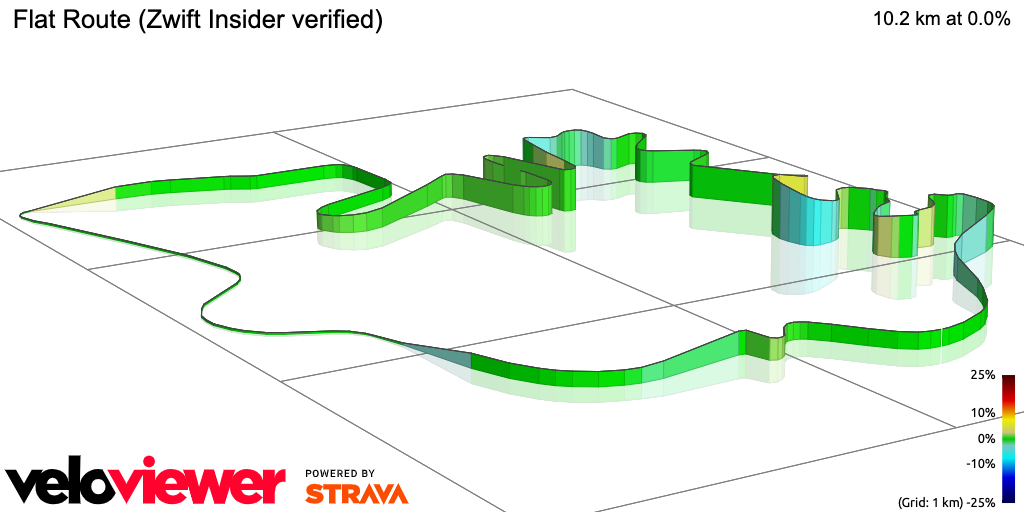 What to ride?
Bike recommendation on this route is pretty straightforward. Aero rules the day. For me it's Venge S-Works and Super9 disc over Tron.
As I mentioned last week, the new Canyon Aeroad totally changed things for anyone between levels 23-33. I don't think there's a lot in it between the Aeroad 2021 and the Tron even. Here are my recommendations at different levels.
Level 5 Specialized SL7 with Roval CLX64 or ENVE SES3.4
Level 6 Ditch the Roval/ENVE and get the DT Swiss ARC 1100
Level 23 – Ditch the SL7 and get the Canyon Aeroad… keep the DTSwiss hoops
Level 33 S-Works Venge… keep the DTSwiss
Level 40 S-Works Venge with Zipp 858
Level 45 get those 858/Super 9 wheels and pair them with the S-Works Venge
If you have the Tron and are level 23+ it's a toss up… the Aeroad with the DTSwiss hoops are compelling… but I think the Tron wins by a hair. That said… I cannot stress highly enough that if you are racing you need to be working on Tron. It'll take a while, but just set the Everest Challenge and forget about it for nine months… like having a baby.
Route Recon Rides
I said above this was a popular route… when writing this (Tuesday) there were 41 rides or races listed, many of which are 4-laps long just like the TTT (edit: the TTT is 3 laps now… but go the extra just for fun). Check for yourself on the event listing on zwifthacks.com.
Saturday

3R has three races on Saturday – two of them are 3 laps, one is 4 laps.
For the Vienna racers, Fearless has two races – one is a one-lap sprint… the other 3 laps

Sunday

3R have even more on Sunday, including a 6-lap marathon.
Fearless have their ladies races on Sunday as well

Monday

If you fancy a workout to get you ready for the week, don't miss Rowe and King's Monday Mixer. R&K Head Trainer (and champion racer himself) leads riders through a great workout perfect to start the week. More often than not I'm at this, and it happens to be on Watopia Flat this week. Click here to sign up!
Race breakdown
Regardless of how the official race recon breaks the route up, I only see three sections…
Pen/Gate to the end of the undersea tunnels
To the Italian Villas
Esses through to the start/finish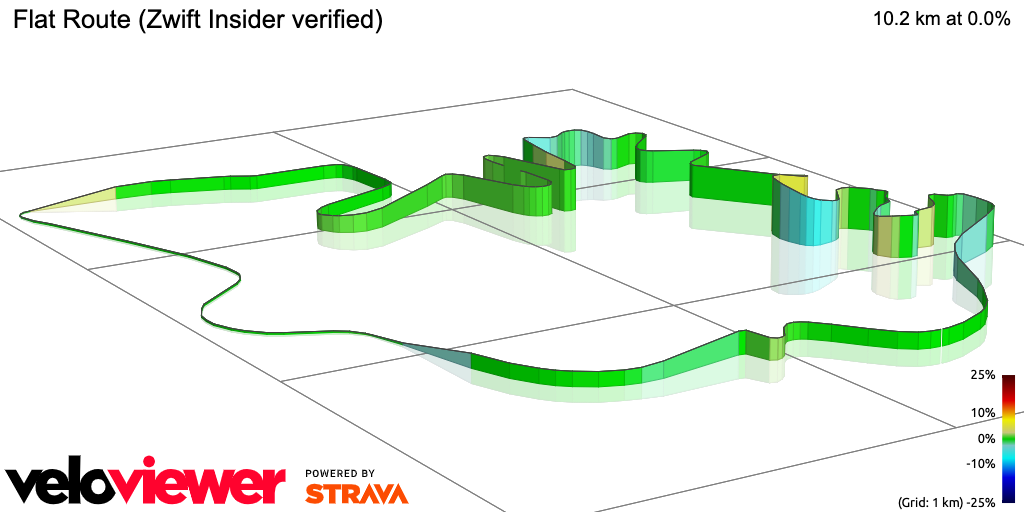 Start to the end of the undersea tunnels
A flat 3.2 km from the start/finish gate to the start of the ramp. Around the same if you're on lap 1 from the pens. You'll pick up speed as you go into the tunnels. That is really all there is to say here.
Col Du Italian Villas
This starts with the ramp out of the tunnels (300 meters at 3%), onto the dirt roads around the fishing village and up the false flat. The kicker at the end of the false flat will be barely noticeable at speed. It's 3.6m in total from the the ramp to the Italian Villas.
Esses and home…
Through the sprint and down through the sprint. Cross the bridge and into the only real climb of the loop – 300m at an average of 5%. This one will take some care if you are all on the rivet because your smaller, lighter riders will shoot ahead if they aren't careful. After that it's the Esses.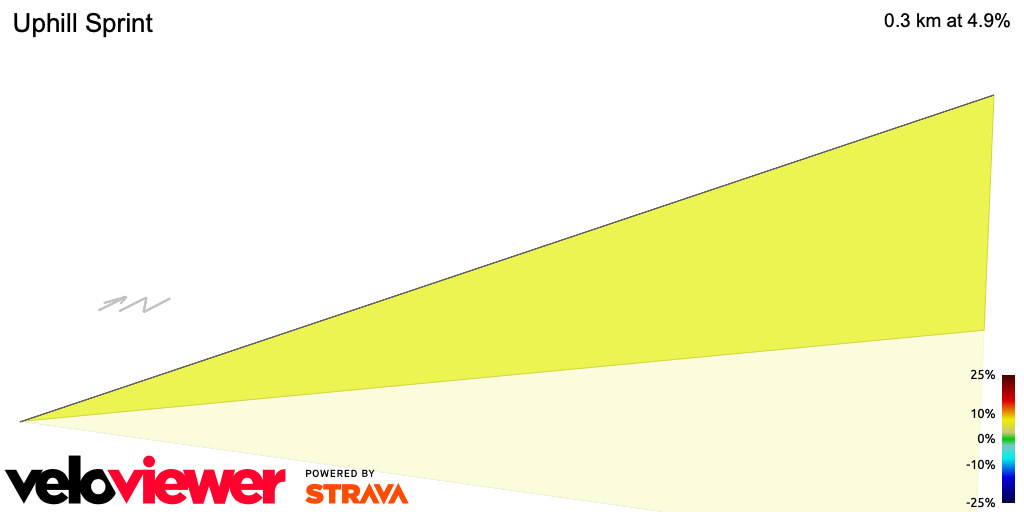 The Esses are a series of humps… if you're coordinated you'll accelerate on the downhill and let the momentum carry you up the next. If you're not coordinated the momentum delta between heavier and lighter riders will split you apart!
After the Esses its downhill to downtown. Don't forget to sprint on the last lap!
Target times
I'm taking a one-week break from target times… colour me chicken.
Wrap up
This race is all about team formation and setting a steady but aggressive pace. If you did well two weeks ago – do the same thing this week. If you didn't do well around the Volcano Flat… think about why and do something different!