With many women discussing all of the recent racing hullabaloo, one team is working to provide an outlet for women of all categories to race, and it's happening in just a few days!
Saturday, December 2nd marks the First Annual Women's Team Championships put on by Fearless Racing, Zwift's first all-female racing team.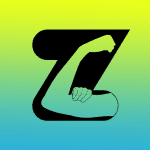 "The idea spurred from the lack of podium and QOM for women in Team Worlds," says Amy Levang, one of the team members. "I wanted to give women somewhere to race where their efforts would be recognized. The disappointing conclusion of the eCrit, also citing the lack of women, further enforces the need for an event that shows that women are present, and we can show up in force."
Teams and Individuals Welcome
Currently, there are 50 women signed up to race, and there will be more! Teams of 4 (3 minimum) are being formed by women wanting to race, but they are also strongly encouraging individuals to sign up as they are being placed on teams with similar w/kg as well.
Route and Category Details
Categories and distances are as follows (further proof that this is open to any woman wanting to race, seasoned or otherwise), racing the Watopia Figure 8:
A: 4.0 w/kg

FTP

or higher – 4 full laps @ 119.2km/74.07mi
B: 3.2 w/kg to 4.0 w/kg FTP – 3 full laps @ 89.4km/55.55mi
C: 2.5 w/kg to 3.2 w/kg FTP – 2 full laps @ 59.6km/37.03mi
D: Under 2.5 w/kg FTP – 1 full lap @ 29.8km/18.51
Rules and More
Be sure to read the rules, which includes the link to register.
REGISTRATION CLOSES at 23:30 CST 11/30 / 05:30 GMT 12/1.
If you'd like to contact Fearless Racing, go here and click on "Send Message."
Best of luck to all of the racers! We look forward to seeing a big turn out and are excited to see who podiums in each category!