The latest Zwift update has been announced and will be released in phases over the next few days.
This release is mostly quality-of-life improvements (new Onboarding process, improved workout library organization) and bug fixes (including an important one for Pack Dynamics 4.1). Let's dive in!
New Onboarding Process for Cyclists
Zwifters know that wrapping your head around utilizing all the platform offers can be challenging. Today's update revamps Zwift's "onboarding" process for cyclists by adding a "Get Started" card to the top-left of the homescreen.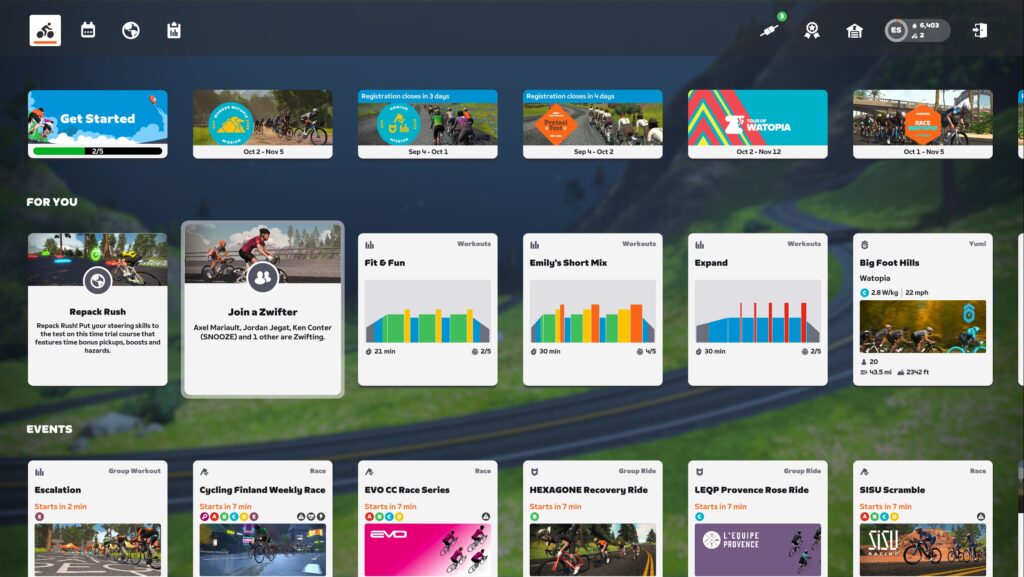 Clicking the card takes you to a list of 5 items to check off as you begin using Zwift: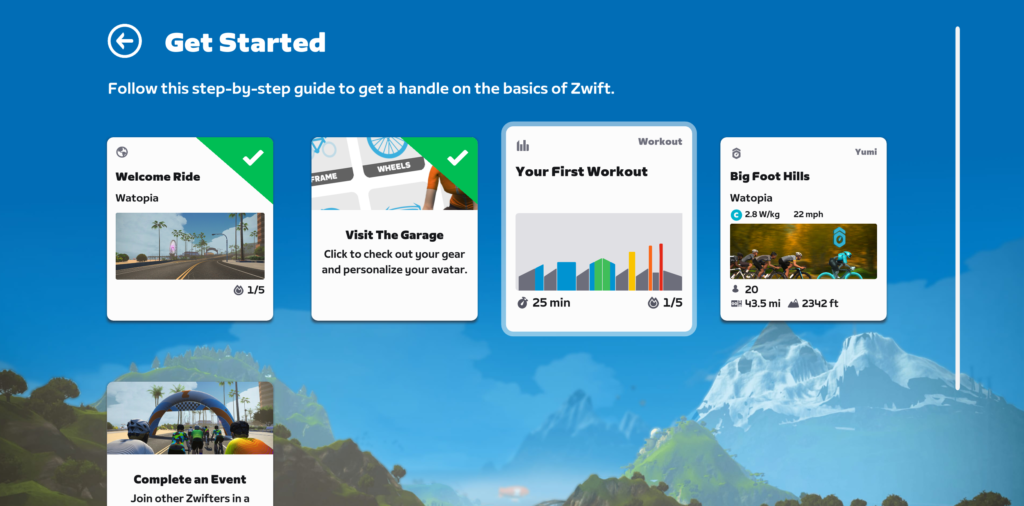 Clicking any of the 5 items brings up a simple page teaching you more basics: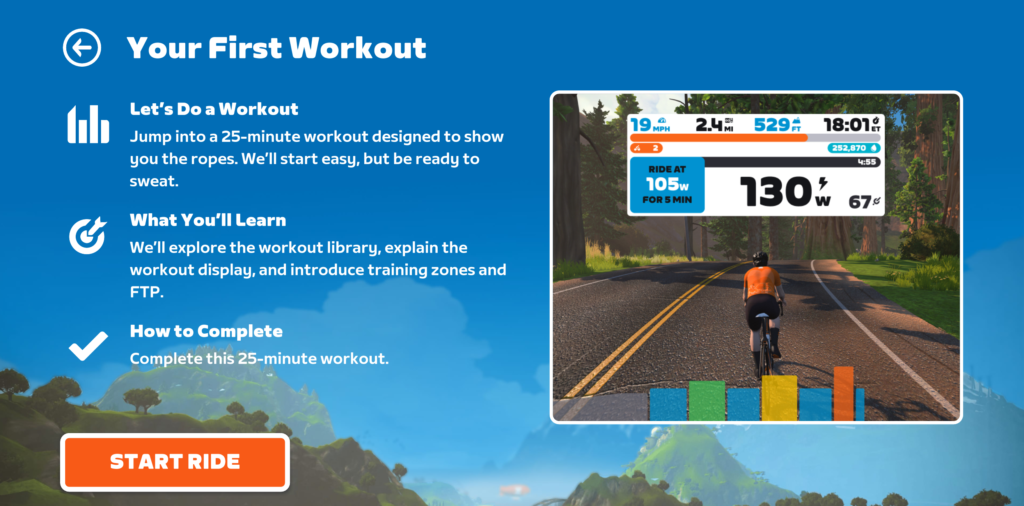 The "Welcome Ride" is a short (4.5km) ride in Watopia taking you through the various on-screen elements as you pedal your way out of downtown and around the Volcano: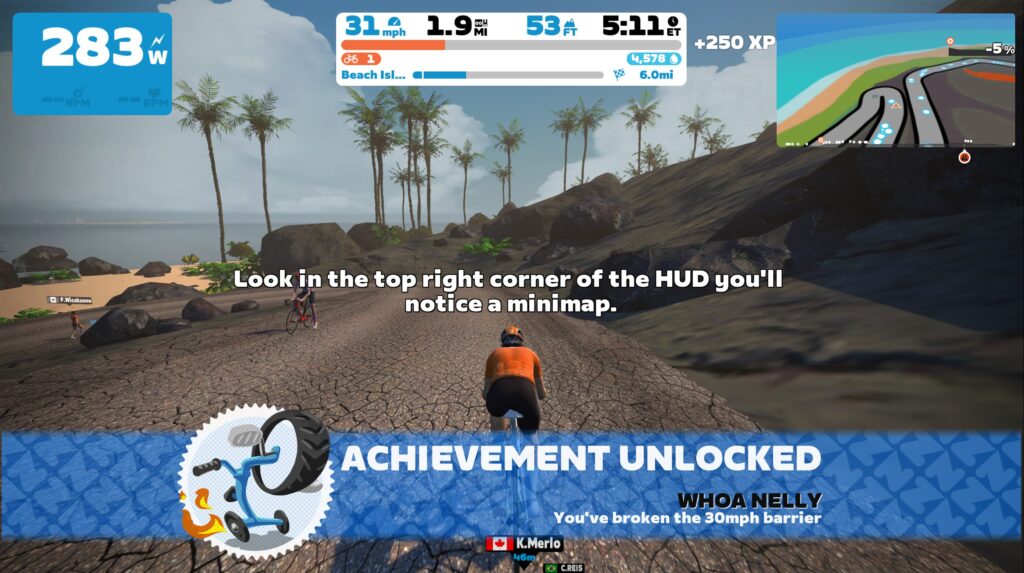 The new onboarding process nicely walks the fine line between keeping it simple while giving riders a full picture of what Zwift has to offer. Crucially, it encourages new riders to join group events, emphasizing Zwift's social strength. This should greatly help the latest crop of new riders as we head into peak indoor season.
Cycling XP: An Imperial Upgrade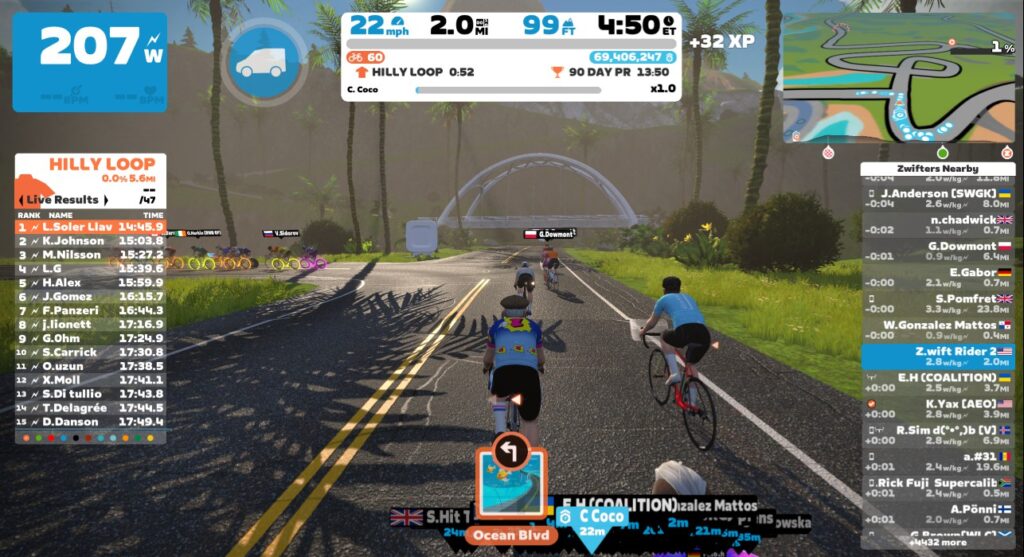 Veteran Zwifters have long known you accumulate XP just a bit faster when using metric units vs imperial, since Zwift awards 20 XP per km and 30 XP per mile. Cycling historians will one day agree that this fact alone led to thousands of American cyclists finally learning metric distance units.
Today it all changes, as Zwift is now awarding 32 XP per mile ridden. (This means riders still earn slightly more in metric – but now it's just 0.6% more instead of 7.3% more!)
Oddly enough, Zwift says this change does not affect run XP, which still gives a 7.3% advantage when using metric.
Pack Dynamics Bug Fix
We've published several posts since Pack Dynamics 4.1 was released, and most have mentioned how PD4.1 can cause riders to "waste watts" by pushing harder than necessary to hold position in a pack.
Nine days ago, Zwift said they'd found a bug with PD4.1. Specifically, "Currently, the progression inside the groups in PD 4.1 is harder than it should be." Today's update includes this note: "Fixed an issue that could make it difficult to stay in packs or overtake riders in groups."
We've chatted with Zwift, and this fix is indeed related to the watt wasting issue. You may not notice the fix as soon as you update to 1.49, because Zwift will only enable the fix once the phased rollout of 1.49 is at 100% (probably Monday, Oct 2). Zwift is doing it this way since riders on older builds may experience different pack behavior than those on 1.49, so they want to give everyone time to update before enabling the fix.
Workout Reorg
The main workouts screen has received a welcome reorganization which will go live for everyone on October 2. It's now a much shorter, goal-oriented list of collections:

The reorg includes the removal of some workouts from the library, as some were structured very similarly to others. We'll publish a dedicated post about all of this on October 2 once the changes are live.
Launcher Update
Zwift released the ability to defer an update on Mac and PC back in August, but you had to have version 1.1.10 of the Zwift launcher to defer an update.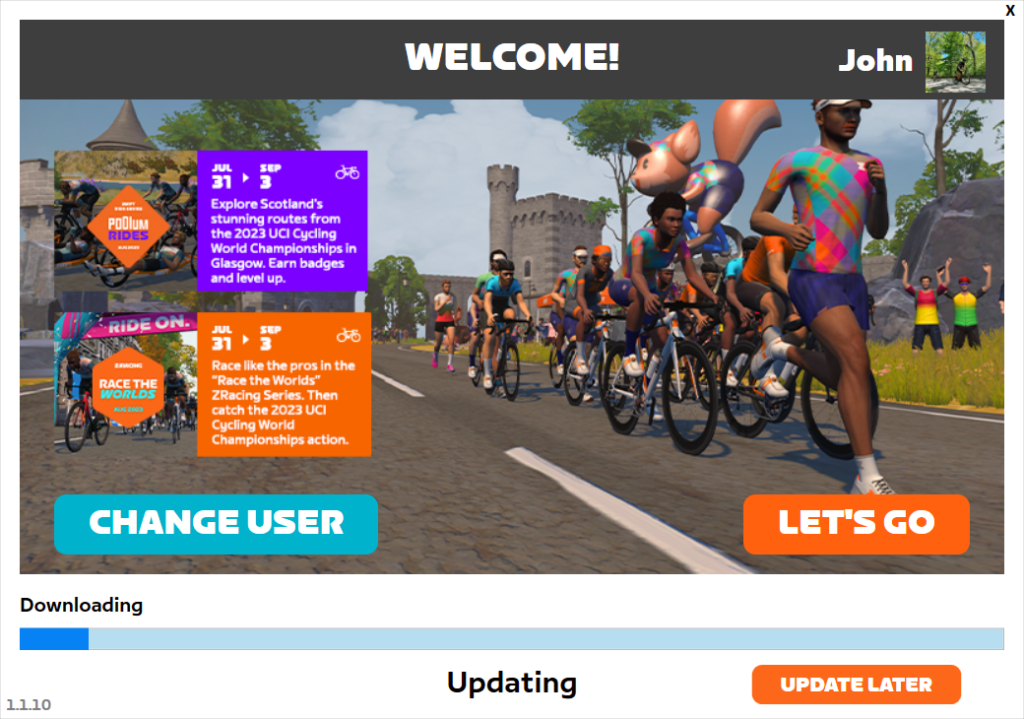 Upgrading to that launcher version was optional for the past few weeks, but today's release includes a forced update to version 1.1.10 of the launcher, bringing deferred update capabilities to all Mac and PC users.
Release Notes
Here are additional tweaks and bug fixes Zwift provided for this update, with notes from us in italics:
Zwift Play: Fixed an issue where the braking haptic (vibration) feedback would not work properly if Zwift Play controllers were power cycled or disconnected and reconnected while in game.
Repack Rush: Improved visual navigation of the Repack Report global and local leaderboards. Probably a necessary update with the forthcoming Repack Rush Multiplayer mode.
Fixed an issue which caused bikes to have dust trails and gravel sounds on some Climb Portal routes.
Running: Fix a bug where speed signals were not working for some treadmills (Bowflex BXT226, BXT216, Landice L7)
Climb Portal: Fixed an issue that would allow you to slightly steer off of the road boundaries on some routes.
Fixed an issue in the France world where an unnamed segment timer would appear with no ETA when approaching the Petit KOM arch from the start of Tire-Bouchon.
Questions or Comments?
If you spotted any other changes or bugs in the update, please comment below!