Zwift just shared "This Season On Zwift" – a roadmap of upcoming features releasing before the year ends. Their plans include multiplayer gamification for two existing Zwift courses: Crit City and Repack Rush.
Let's dig into what we know about these Play Beta features…
Play Beta: Crit City Gamification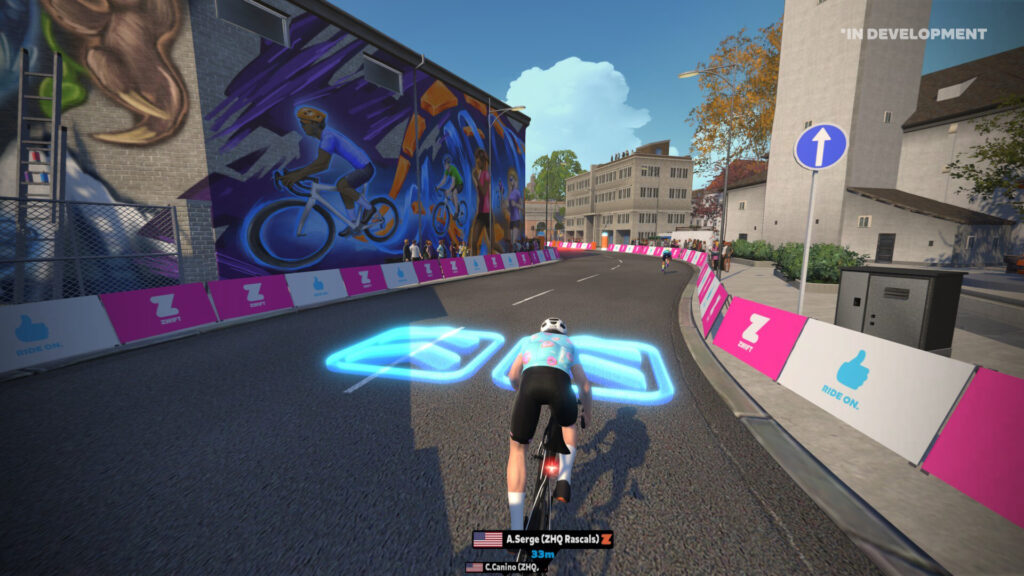 Zwift is launching an optional gamified event mode for Crit City. When enabled, it will modify the popular race course in a few ways:
Blue "boost pads" are added – ride over them for a speed boost
Red hazards are added – ride over them and you'll slow down
Riders can navigate the full width of the road
I'm particularly excited about getting to use the full width of the road, as this has been something I've asked for since Crit City launched! It's always seemed silly to only have one lane open on a route that only hosts events. Full lanes should be used all the time in Crit City, and particularly when steering is enabled, so riders have more options when it choosing their lines.
This gamified mode is considered a further evolution of the Zwift Play Beta experience, although any Zwift-compatible steering device can be used.
Here's a video preview from Zwift:
Play Beta: Repack Rush Multiplayer Mode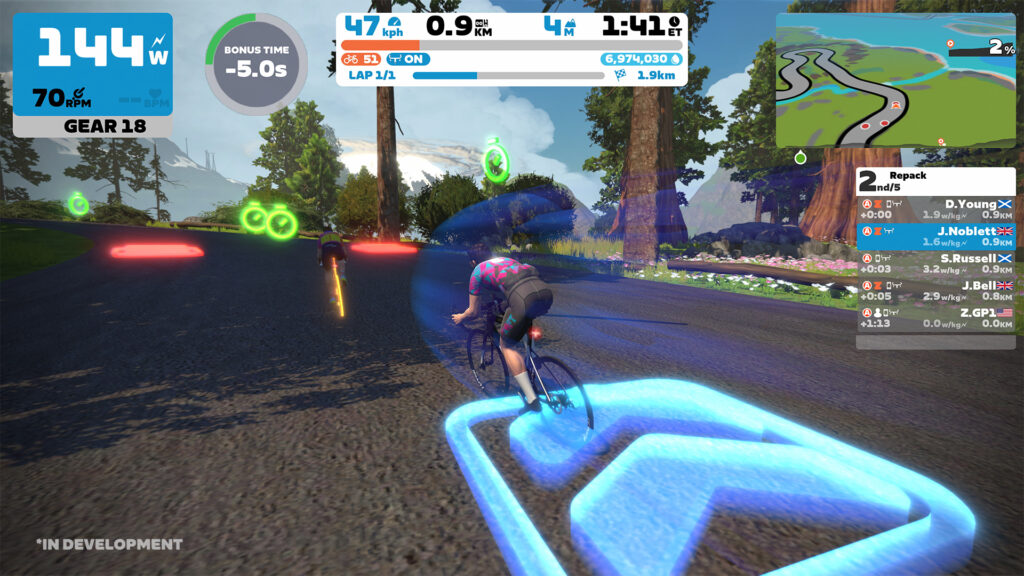 Many Zwifters have already ridden the new Repack Rush route with its boost pads, hazards, and time bonuses. But it's has only been available as a free-ridable route thus far.
Soon, Zwift will launch multiplayer event capabilities on Repack Rush, allowing riders to compete across the route, with the winner being the rider with the shortest overall time after time deductions are factored in.
You'll need a steering device such as Zwift Play, and you'll need to make strategic decisions on the fly about steering, braking, and balancing taking the shortest lines while chasing time bonuses.
It's unclear how the multiplayer events will be scheduled… we'll just have to wait and see. Here's a video preview from Zwift:
Random or Regular?
At this point, Repack Rush always uses the same layout of boost pads, hazards, and time bonuses. If Zwift wants to take gamification to the next level, they may need to mix up the layouts so riders can't memorize the course.
Or perhaps riders should be rewarded for learning the route? What do you think?
When Can We Ride It?
Zwift says gamified Crit City mode and multiplayer Repack Rush are arriving "this fall."
Share Your Thoughts
What do you think of Zwift's multiplayer+gamified route plans? Share your thoughts below!