The latest Zwift update is now available for download on PC, Mac, and Android and will appear for iOS and Apple TV soon.
Not sure if your Zwift install is up-to-date? Here's how to check >
Like the previous update, this release doesn't contain much by way of new features – it's more about delivering assets that will be used for upcoming Zwift Academies. Still, there are a few little nuggets in here. Let's dig into the details…
Pace Partner Updates
Last week, we noticed that all 4 Pace Partners were active at once, which is a great change. But with today's update, Zwift rolled out some UI changes and a fun sort of game:
A "Join Pace Partner" dialog that encourages you to stay close to the pace partner
An indicator next to the Pace Partner's name in the rider list while in game
A fun little game! It looks like some sort of Drops multiplier is activated by riding for a certain amount of time near the pace partner. The multiplier begins with a progress bar and an "x1.0" label. Once the progress bar fills up (stay close to the pace partner to keep filling it!) it goes to x1.2, then x1.4. Your Drops accumulate faster at these higher levels. How high does the multiplier go? It appears x2.5 may be the max, but we haven't been patient enough to test this thoroughly yet. Learn how Drops work >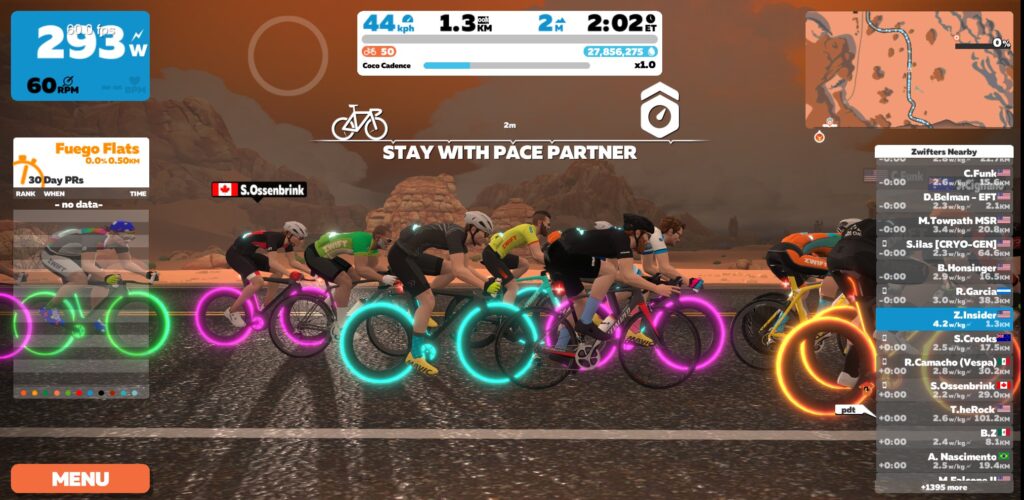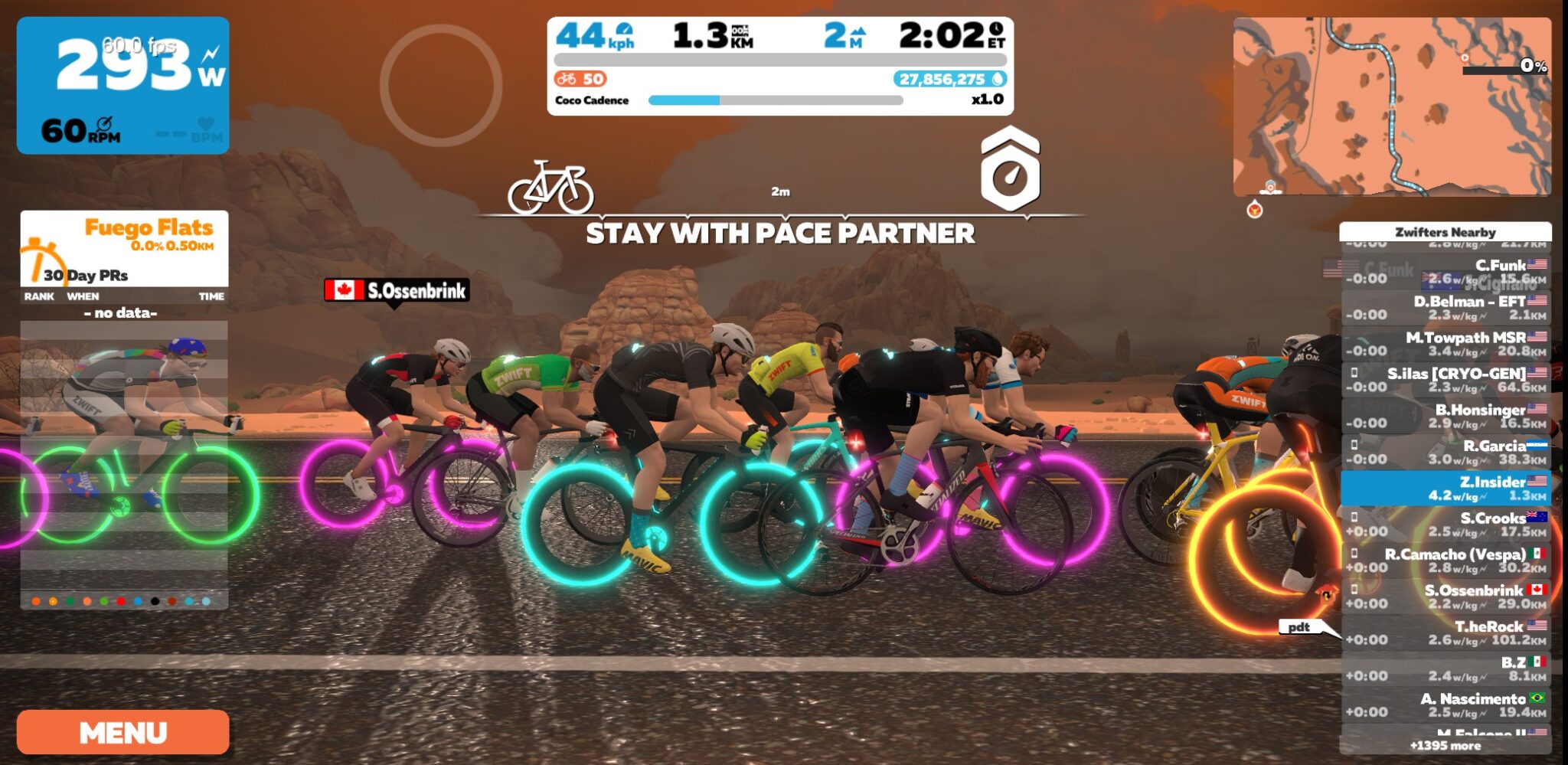 Baby on Board Workouts
It's been a while since we had a new workout collection! This set of workouts is just for expectant moms,brand-new moms, or riders who are looking for a less intense, yet still motivating, workout. And there's a whole pile of them – 24 workouts to choose from!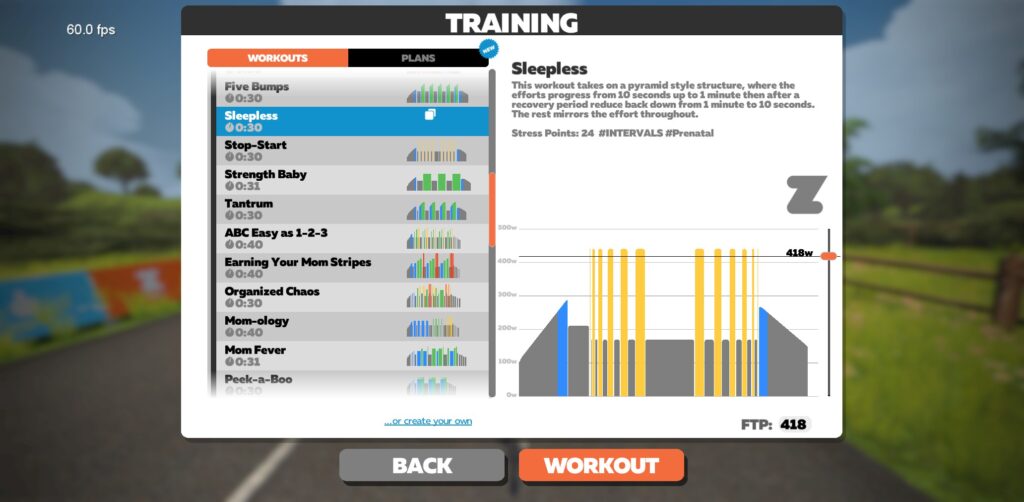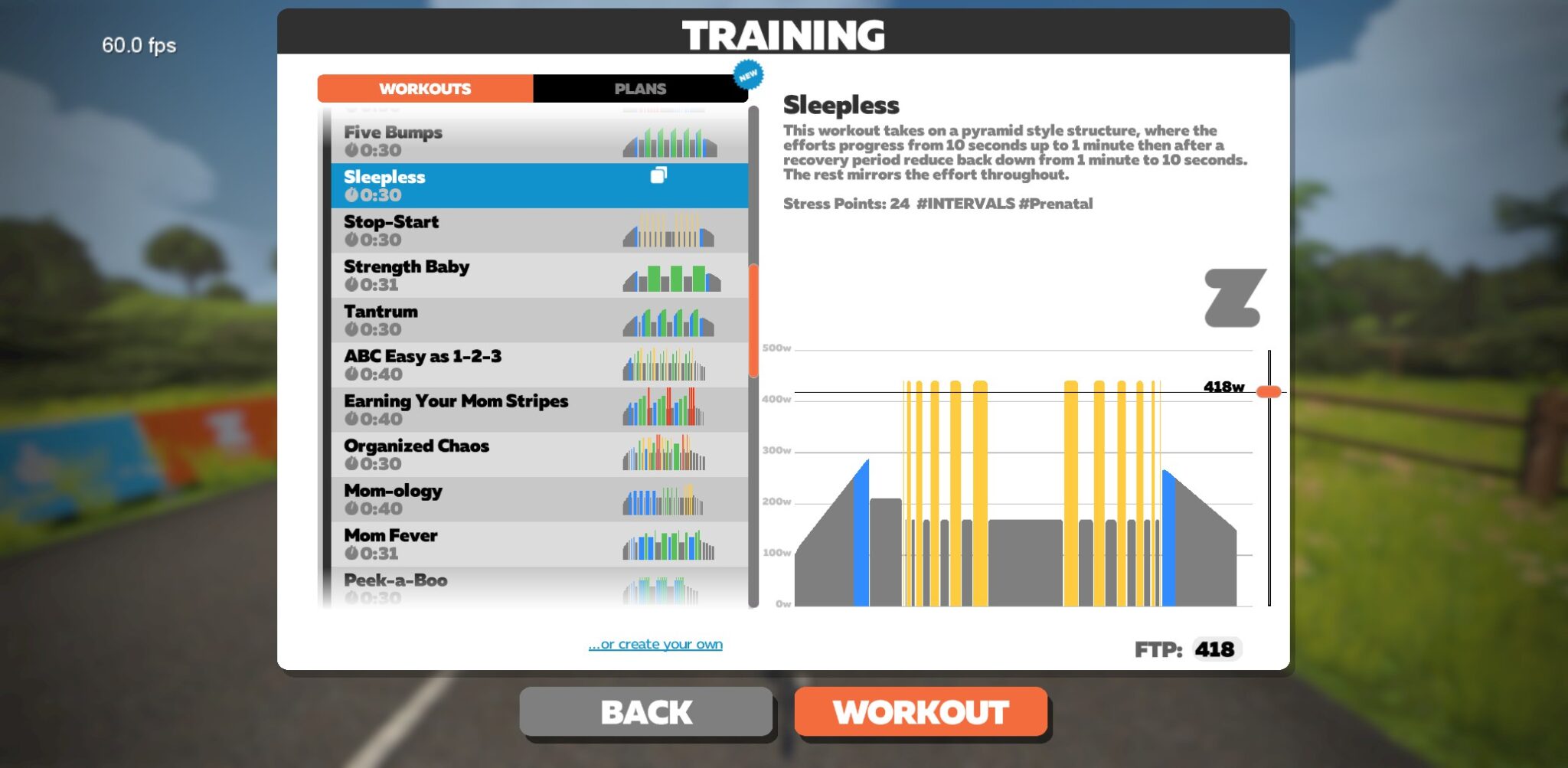 Listen to the latest Powerup Cycling podcast for insight into these workouts from Kristin Armstrong, Kate Veronneau, and Dani Rowe.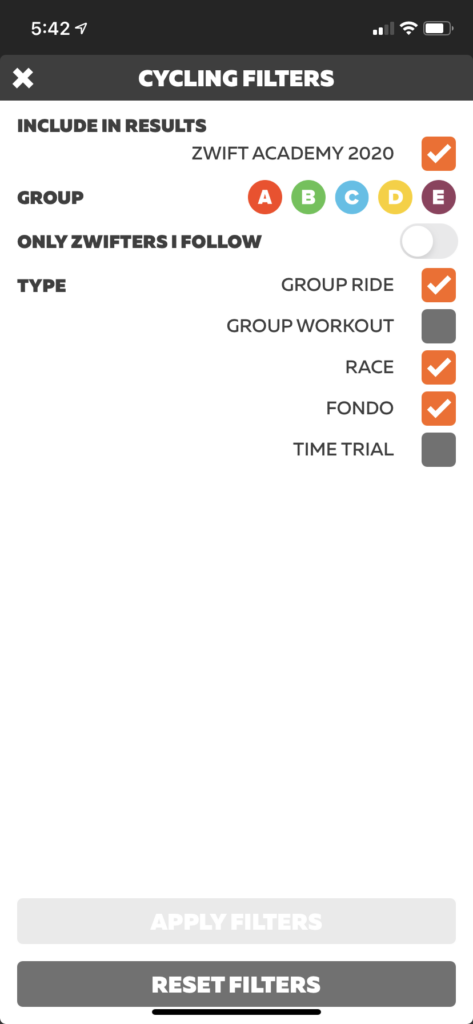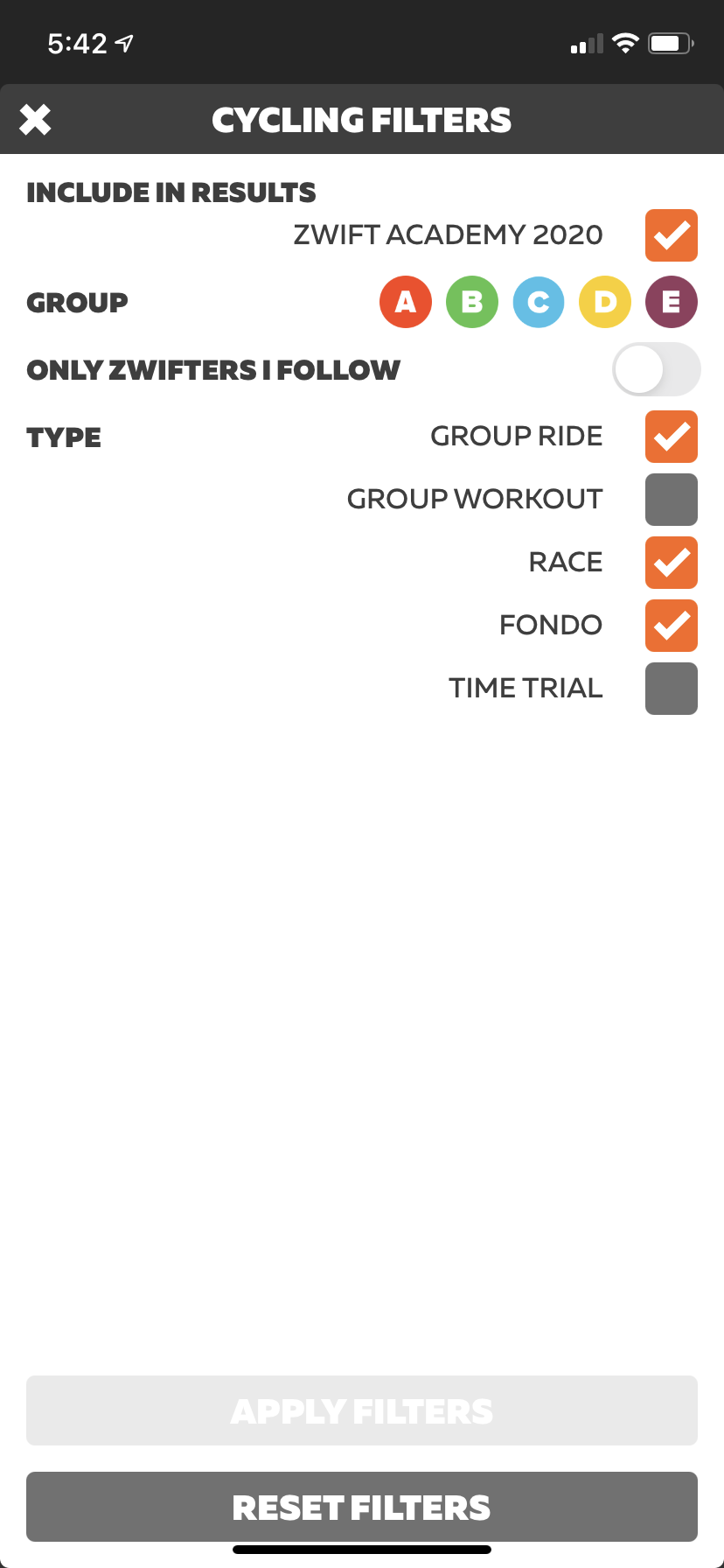 Academy Filter (Companion App)
This is also an update for the Companion app that rolled out today. You can now check a box to show or hide Zwift Academy 2020 events in Companion or the in-game events list.
This will certainly prove useful when Academy events are added to the calendar in the coming weeks.
Bug Fixes and Improvements
Update notes included these various bug fixes (with our notes in italics):
Fixed a bug that caused route badges to not be awarded to riders who completed the Four Horseman and Uber Pretzel routes on Watopia: and there was much rejoicing among the long riders…
Fixed a bug that caused riders to swerve in steering disabled events when a steering device was paired.
Fixed a bug that would sometimes cause auto-paired steering devices to not work properly with steering in-game.
Fixed a crash on MacOS 10.15 due to a folder permission issue. The OS will now prompt the user to update permissions when Zwift launches, and if permission is denied, Zwift will gracefully exit.
Pace Partners will no longer win segment jerseys: take that, Amelia!
Nailed down the remaining bugs with items floating in the air in some parts of the France map: not sure, it looks like Pogačar is still up there…
Fixed a bug that caused AppleTV to report an incorrect number of paired BLE devices.
Fixed issues on Android causing Repack Ridge dirt roads to improperly extend into the normal roads.
Fixed a bug causing the DT Swiss ARC wheels to display both disc brake and rim brakes at the same time.
Fixed a lighting issue in Yorkshire that would sometimes cause jerseys to have washed out colors.
Updated numerous workouts to fix typos: thank goodness! We haet typos.
See/discuss release notes on Zwift's forum >
Questions or Comments?
Share your thoughts below!