Zwift released an update last night, and while we don't yet have release notes from ZwiftHQ, we've spotted a few notable changes.

400m Running Track
Runners requested this a while back, because a flat, standard-length track is a great place to do interval workouts and shorter events.
Read more about the new track >
New Bike: Ribble Endurance
New bike day is always a good day for cyclists. Based on its Drops price of 390,500 (roughly equivalent to $3905US) our guess is this frame is patterned after Ribble's higher-end, lighter-weight Endurance SL R Series Disc.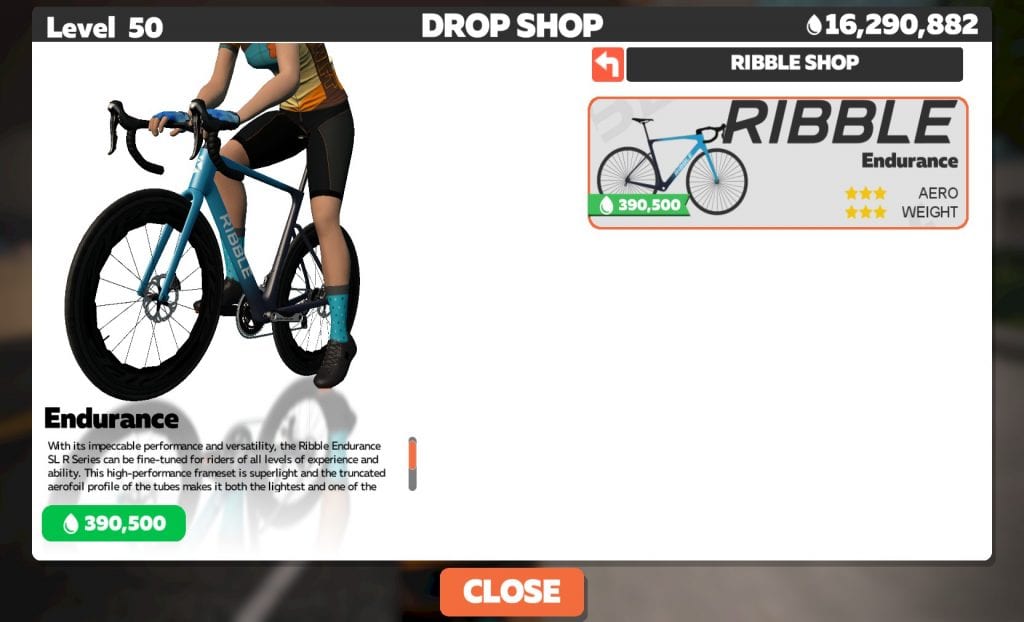 How does it perform? Decently, but it's not going to be on the list of the very fastest frames or best climbers. It came in at 2 seconds slower than the Zwift Aero frame on our flat test, and 2 seconds faster than the Zwift Aero on the Alpe. So a solid performer for the money and level lock, but there are plenty of faster frames out there for higher-level riders.
Changes to Out of the Saddle Climbing
Zwift recently modified how out of the saddle sprinting worked, and now they've modified out of the saddle climbing in a similar fashion.
First, they've reduced the threshold for standing from 80 to 70RPM, which seems like a good move. But more interestingly, they've changed in-game data flow so we only see riders standing if their cadence is in fact below 70.
Before this update, all riders (except your own) would automatically stand on any +3% incline. This was done to reduce the amount of processing and data flowing between Zwift's servers and your machine. But Zwift has optimized their data flows and code so we can see the real-time standing status of all nearby riders.
Other Changes?
Notice anything else new in this update? Comment below!