Zwift has just released an update which includes a 400-meter run track on Watopia.
Named "May Field" (get it?), the blue track can be seen on the left as you begin riding Ocean Boulevard away from downtown Watopia.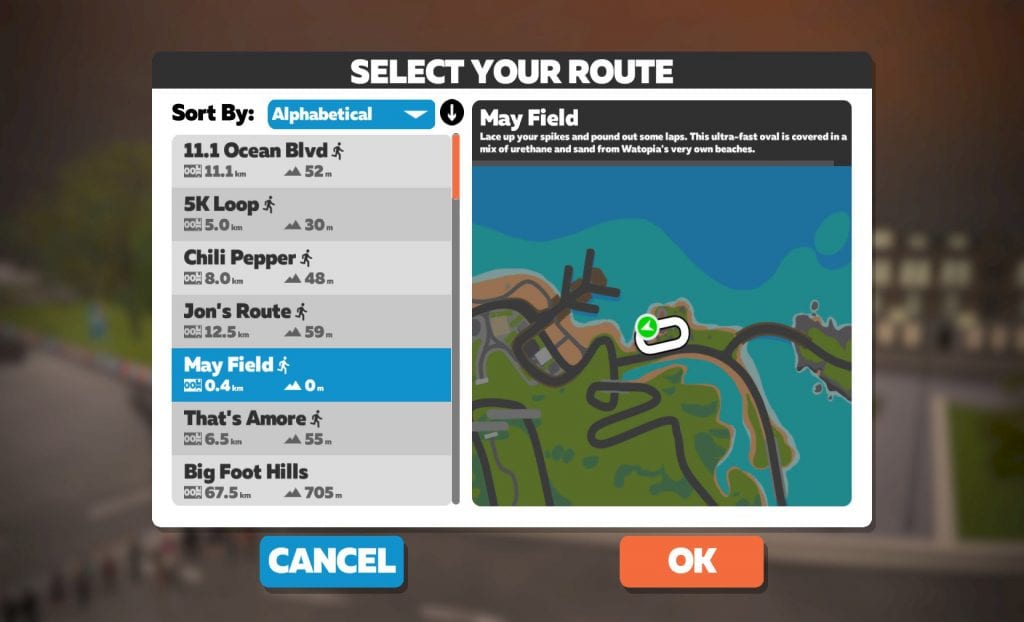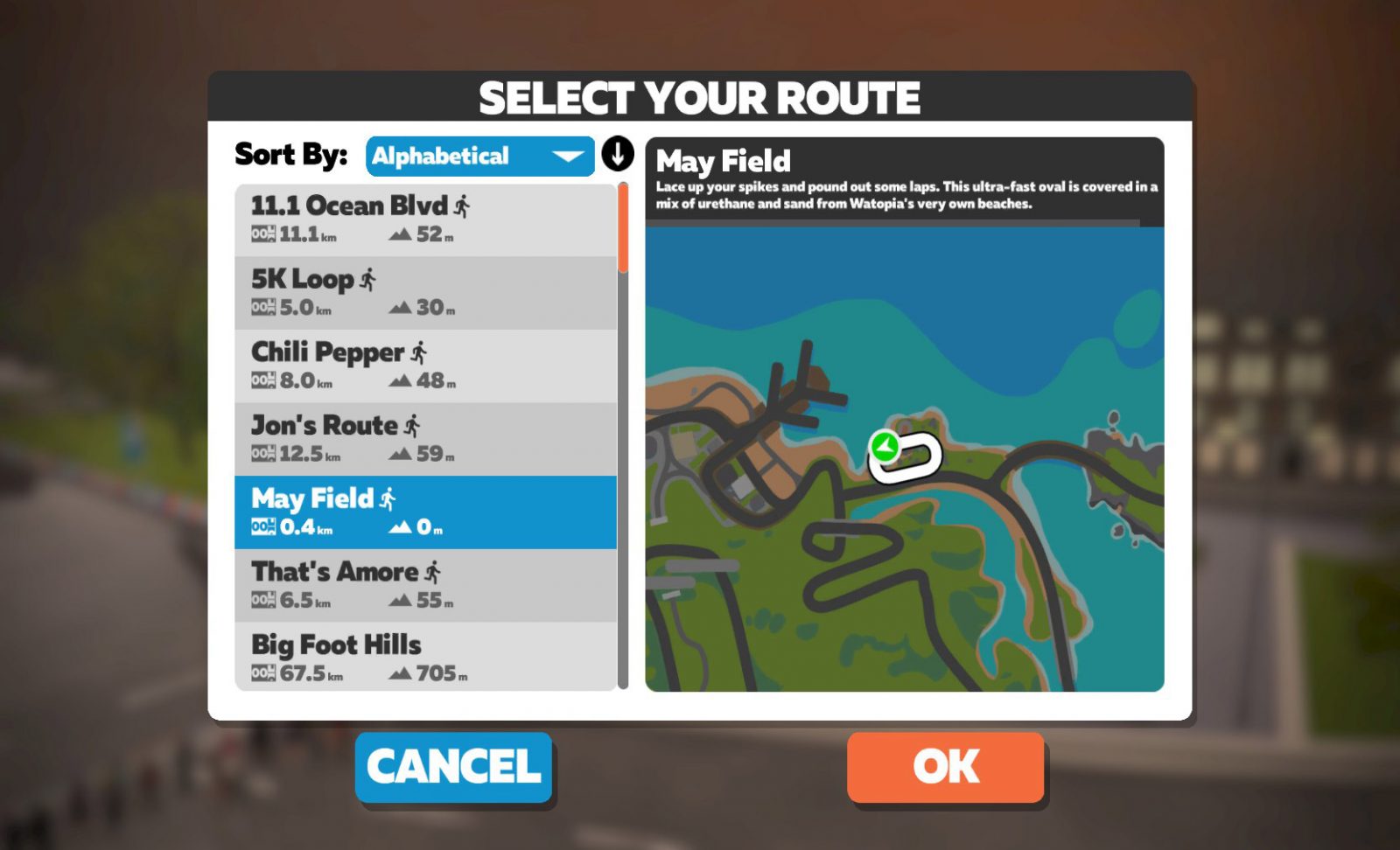 According to the route note, this "ultra-fast oval is covered in a mix of urethane and sand from Watopia's very own beaches."
This is a one-way track, and there is a new start area just before the lap line. Runners can choose to turn right and exit onto Ocean Boulevard.
Here are a few more shots of the beautiful new track:
Looking for a Strava segment? We've got your back.
What do you think?
Zwift runners: you tried the new track? What are your thoughts?