Zwift has many jerseys which you can unlock by entering particular codes. But there is another set of much more coveted temporary jerseys assigned to the fastest male and female riders currently on course.
Sprint Jerseys
Green jerseys are given to the fastest riders on course for each sprint section. Each world has two sprint sections, meaning a maximum of two men and two women may be wearing the sprint jersey at any time on course.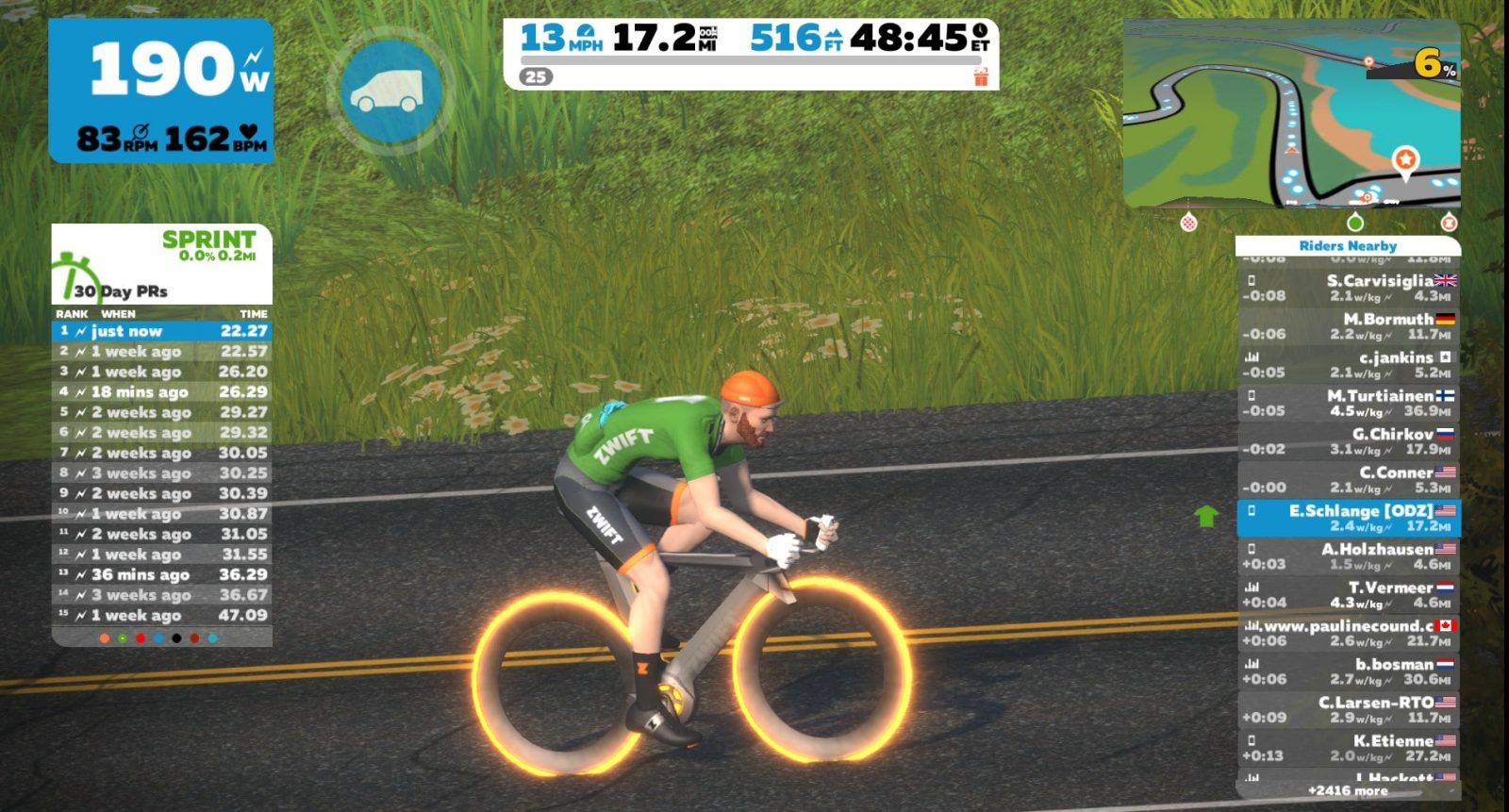 KOM/QOM Jerseys
Polka dot climber's jerseys are given to the riders with the fastest time up the course's big climbs.
The standard white jersey with red polka dots is given for the oldest climbs in each world: for Watopia that's the "Hilly" climb (both directions), while London it's Box/Fox Hill and Richmond it is Libby Hill.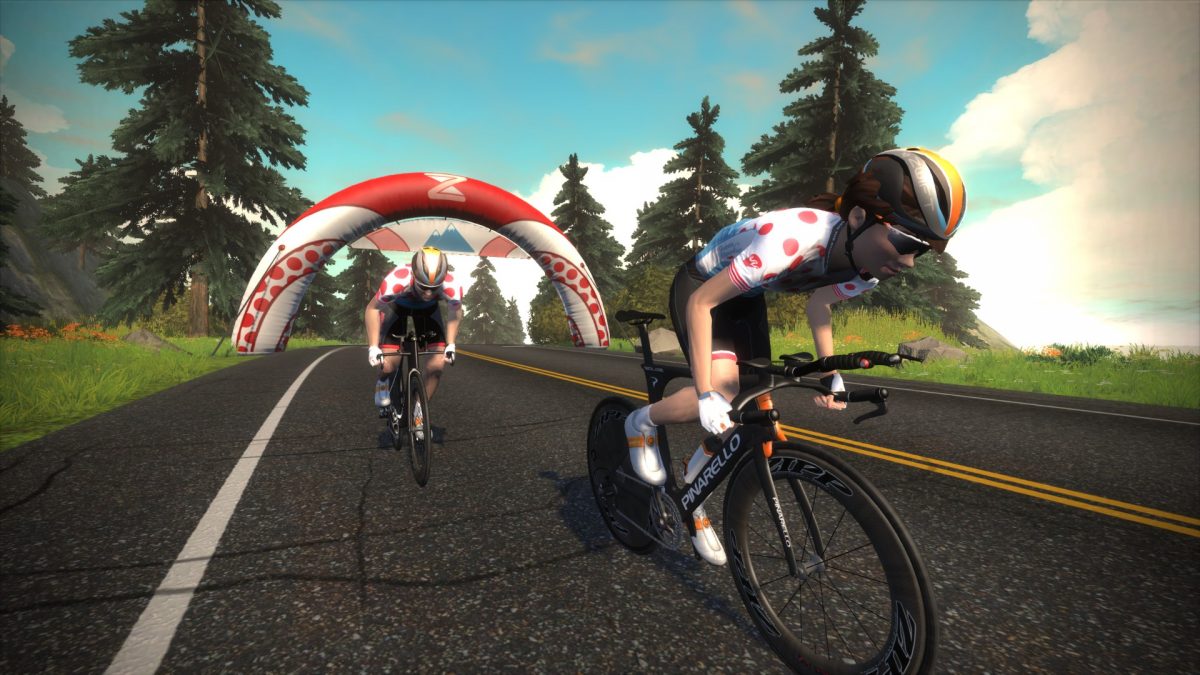 There is also an ibex jersey (blue polka dots) for Watopia's Epic KOM.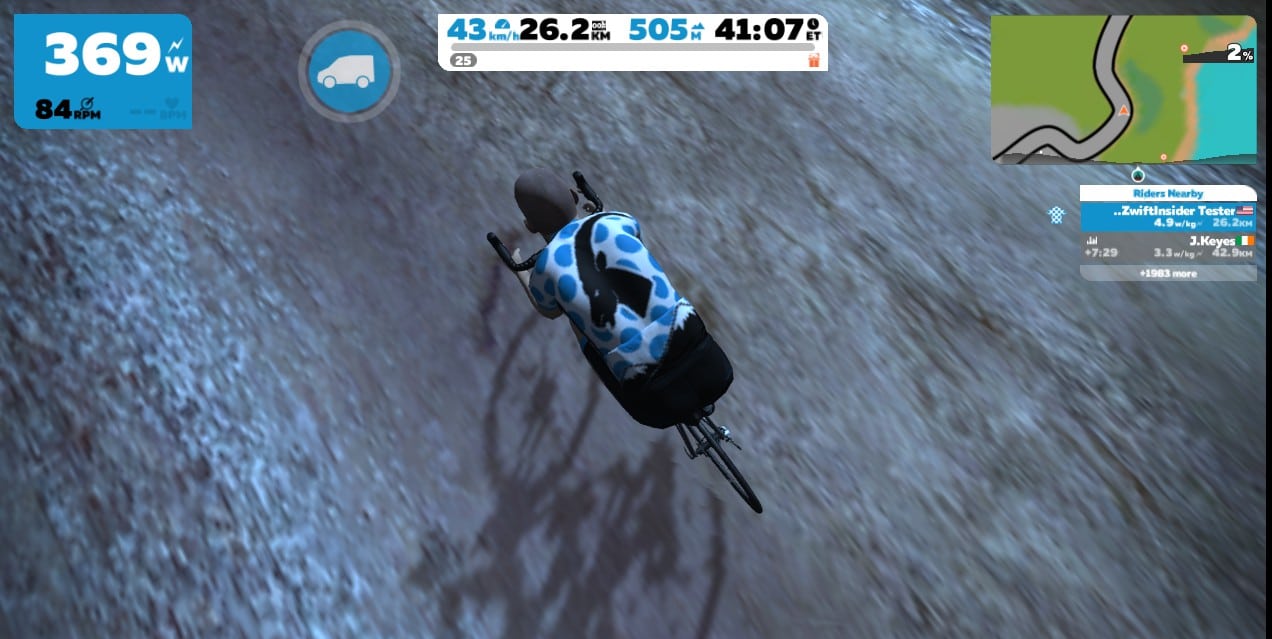 Watopia Epic KOM JerseyStrong enough to get the best time on Alp du Zwift? You'll get a special jersey just for that, too.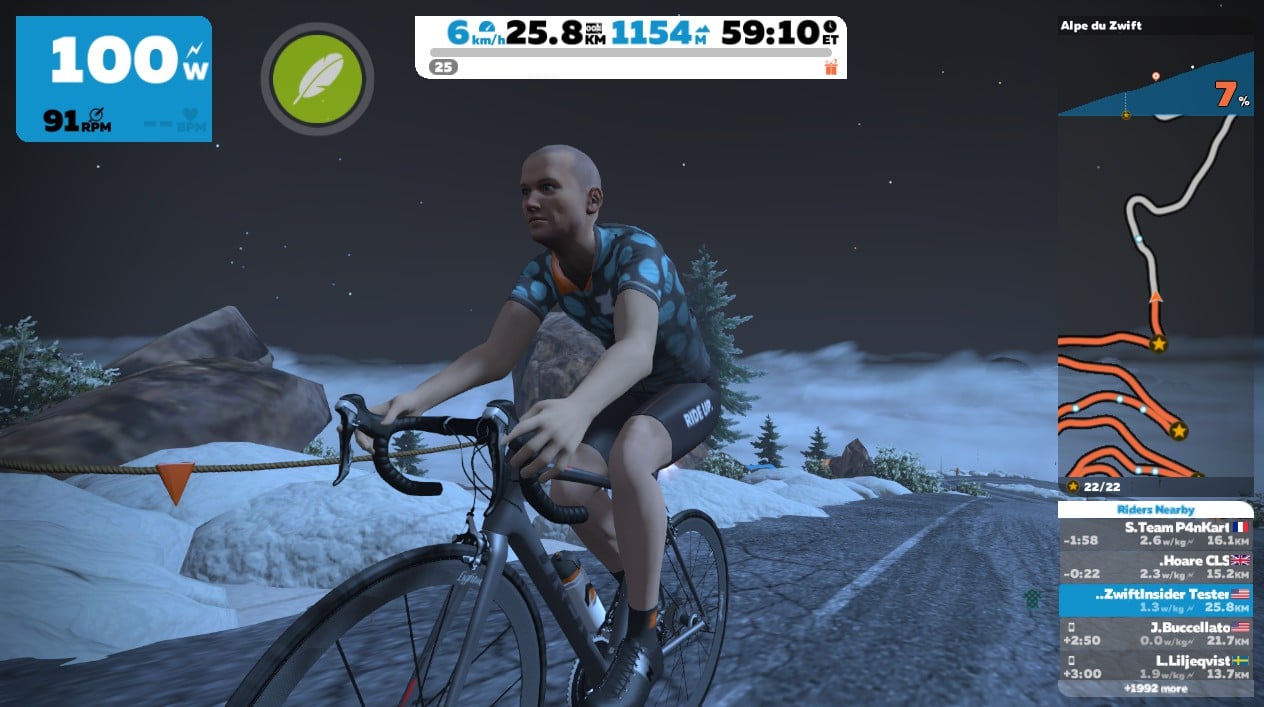 The fastest rider's up Watopia's volcano climb get a special jersey, but it has no polka dots.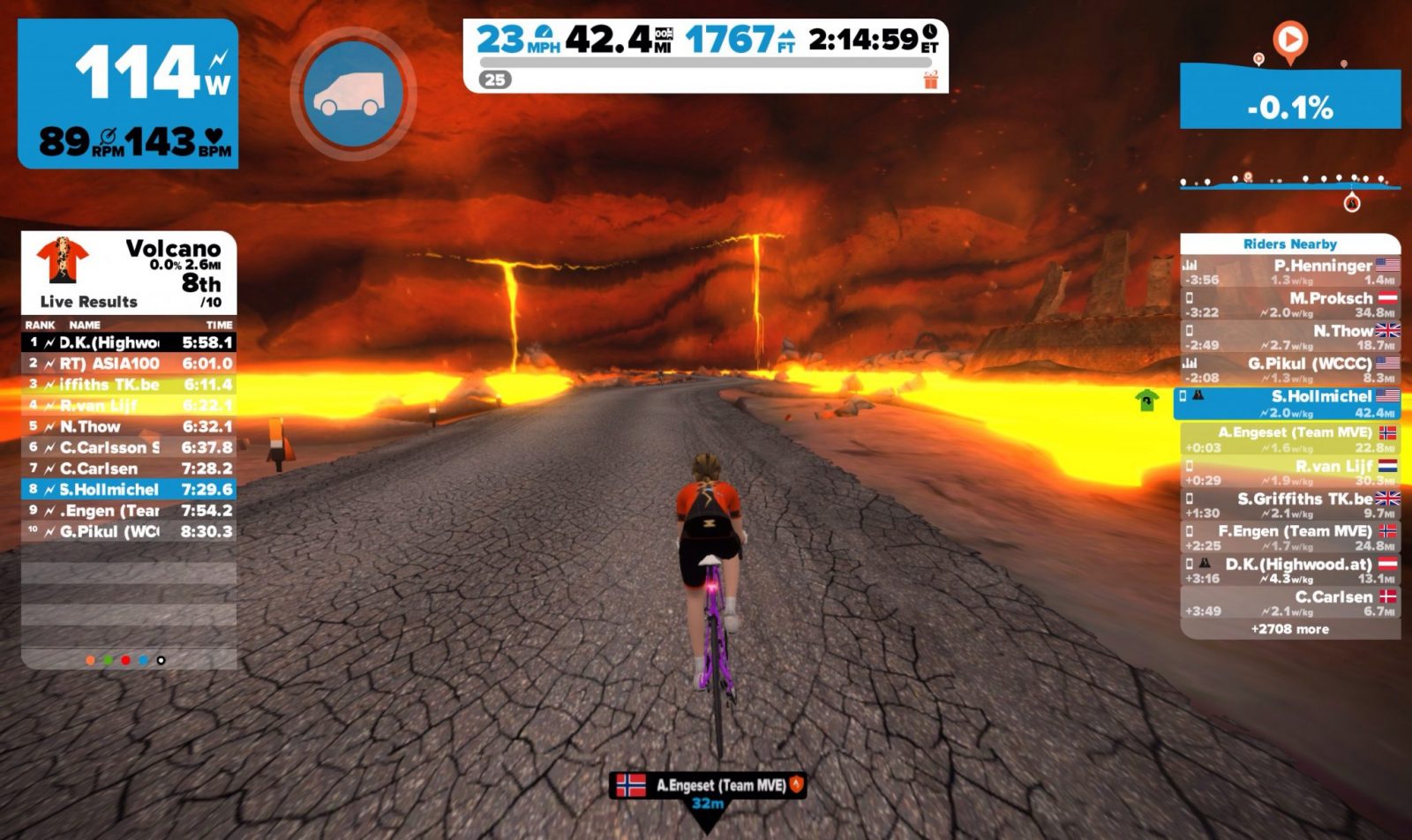 London's Leith Hill has its own polka dot jersey: hot pink with white dots.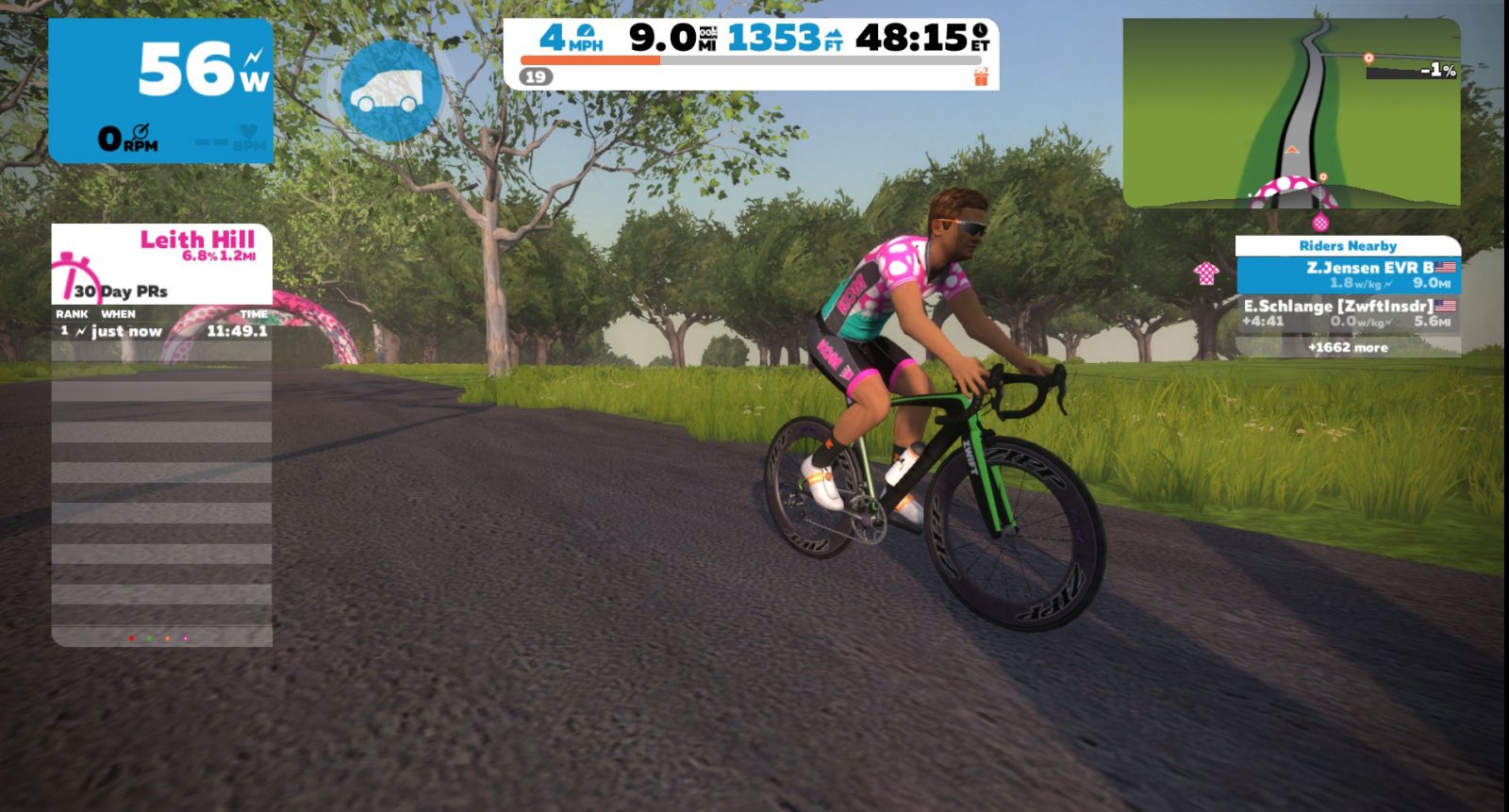 Lap Jerseys 
The orange jersey is given to the fastest riders around the main route on a particular course, in either  direction. For Watopia that's the "Hilly Route", London it's "London Loop" and Richmond it's "2015 UCI Worlds Course."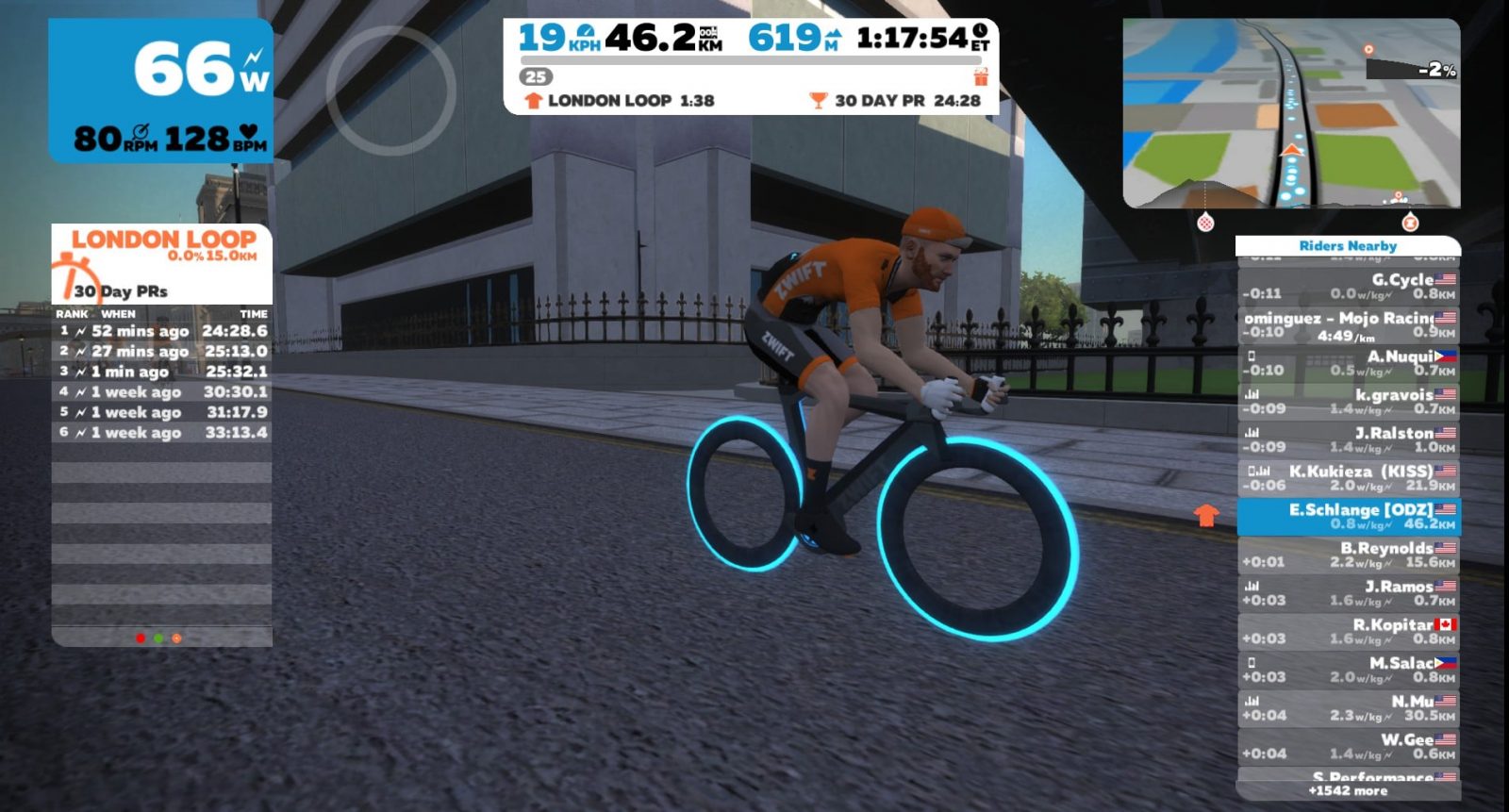 There is also a lap jersey for the fastest rider on the Jungle Circuit loop in either direction.

Combined Jerseys
If you're strong enough to be the fastest rider for more than one of the categories above Zwift will issue you a "combined" jersey.
Here's a throwback: watch below as Nathan Guerra of Zwift Community Live takes all three on a lap of Jarvis:
Losing the Jersey
Once you get a jersey you keep it for up to an hour in game, or until someone bests your time. If you log out, your jersey goes to the next-fastest person (unless you sign back in within an hour).
A Note About Events
If you score a leader's jersey during an event, that jersey will be indicated in the rider list to the left, but you will not be given that jersey to wear during the event.
Once the event ends (or you exit the event) you will be given the jersey.
Segment Details
To see the details of the segments and routes mentioned above, see our Verified Strava Segments as well as the Course Maps and Details.
For more info on how the jerseys and timers work, see this Zwift Support post >