Watopia's "Jungle Circuit" was added with the Mayan jungle expansion in late October 2017. This is a lollipop route, meaning you start with a lead-in then remain on the circuit portion until your legs fall off.
Start Point(s)
If you choose this route for a free ride or workout you will spawn on the road near the Mayan jungle, ride into the circuit portion, then remain on the circuit for the rest of your ride.
Event riders begin at the start pier, giving you a 12.3km (7.6 mile) lead-in with a ~100m climb before starting the first circuit lap. Be ready: that lead-in climb is steep and breaks up a race quickly!
Circuit Profile
The jungle loop itself is almost 8km in length. You roll through the lap banner at the loop's lowest elevation, then ride a gradual climb (~3%) to cross the dizzying heights of the rope bridge. Soon enough you are zipping downhill to the bottom of the valley for another lap. The entire circuit is dirt, so bring your gravel bike and be ready for dust.
Route details:
Distance: 7.9km (4.9 miles)
Elevation Gain: 79m (259′)
Strava Forward Segment (from start banner)Strava Forward Segment (from start pier)Strava Jungle Loop Forward Segment (from banner)Strava Jungle Loop Reverse Segment (from banner)
Level Requirement
You must be level 10 or higher to access this or any other jungle routes. The only ways around this requirement are to join an event which uses the route or choose to ride with a friend who is already on the route.
Leaders Jersey
Jungle Circuit laps are timed in both directions, with leaders awarded a Mayan-themed lap leader jersey.
Pro tip: want to grab your first lap leader jersey? Flip a u-turn and hit the circuit in reverse. Not much traffic in this direction!
Here's what the jersey looks like: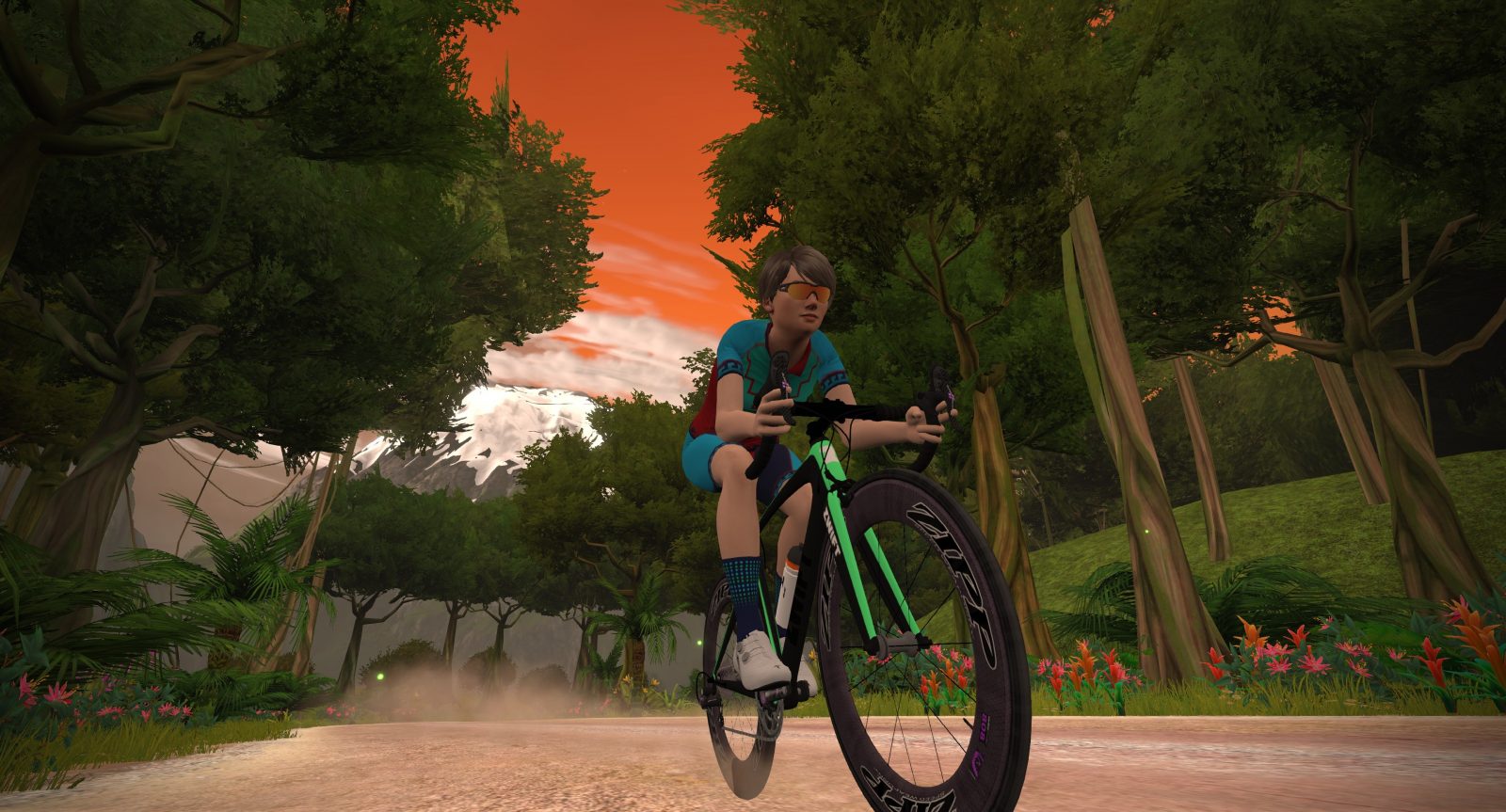 Interesting bit of trivia: unlike most Watopia routes, there is no reverse version of the Jungle Circuit at this time. If you select this route then flip a u-turn before entering the Jungle Circuit loop you will be routed onto the reverse Watopia Hilly route.