On Tuesday 28 September, the Castelli team are taking a tour of the new event only Climber's Gambit course – a route created to support Zwift Academy Road's new Baseline and Finish Line events.
Come join them for this 27.9km evenly-paced social ride.  As with all Castelli Epic rides, by taking part, you will have the opportunity to win an item of Castelli clothing, and this month, the team are giving away the Perfetto RoS Long Sleeve jacket.  After reviewing this jacket and trying it on, if I don't win it on Tuesday, it's one item I will be investing i personally! 
To win this high-end jacket you need to stay close to the beacon and be present when a snapshot is taken and as always – the closest to the beacon will win the prize, which is announced on Catelli's Strava Club site, which riders are welcome to join.
Event details
See all upcoming "Roll with Castelli" events >

About the Perfetto RoS Long Sleeve jacket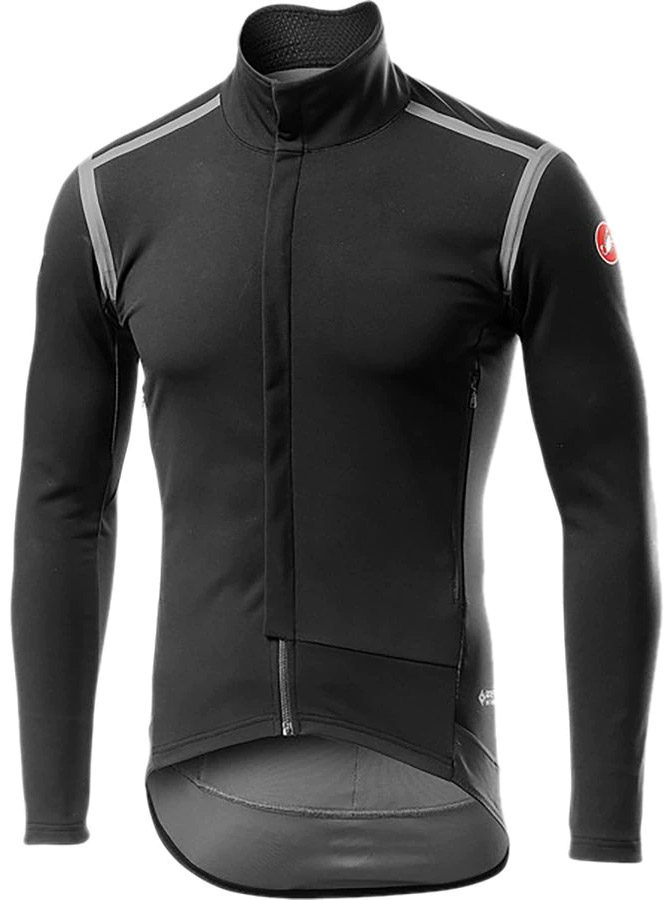 This is your multi-tool jacket. It comes in five different colours, the Pro Red/Brilliant orange combination being my favourite.  To quote Castelli directly, it is "one of our most versatile pieces. 100% wind protection with GORE-TEX INFINIUM™ WINDSTOPPER® water protection and best-in-class breathability. With a light base layer it's good for mild temperatures, or with a thermal layer you can ride it below freezing."
This jacket was originally designed as a cool-weather training/extreme-weather item for pro riders, but due to its full wind protection, it makes for a good all-rounder.
The "RoS" portion of the name comes from the shortened phrase "Rain or Shine." It excels in dry conditions but because it is made with Castelli exclusive GORE-TEX INFINIUM™ WINDSTOPPER® fabrics, which Castelli worked with Gore to develop, this is near waterproof protection you can get if it rains.   
Detailed specifications
For those who like the technical details, other useful information is that the jacket has taped shoulder seams for extra rain protection, a YKK® Vislon® zipper for easy sliding, covered for extra wind and rain protection, 2 rear pockets with pump sleeve are easily accessed with gloved hands and weighs 305 grams.