Alpe du Zwift is only available to Zwifters at Level 12 or higher, unless you access it with a friend or two). A GPS-perfect replica of the iconic Alpe d'Huez, this 1000 meter+ climb is the biggest in Zwift.
Some see it as an impossible goal, while others see it as another day at the office. Regardless, every Zwifter should attempt the Alpe at least once.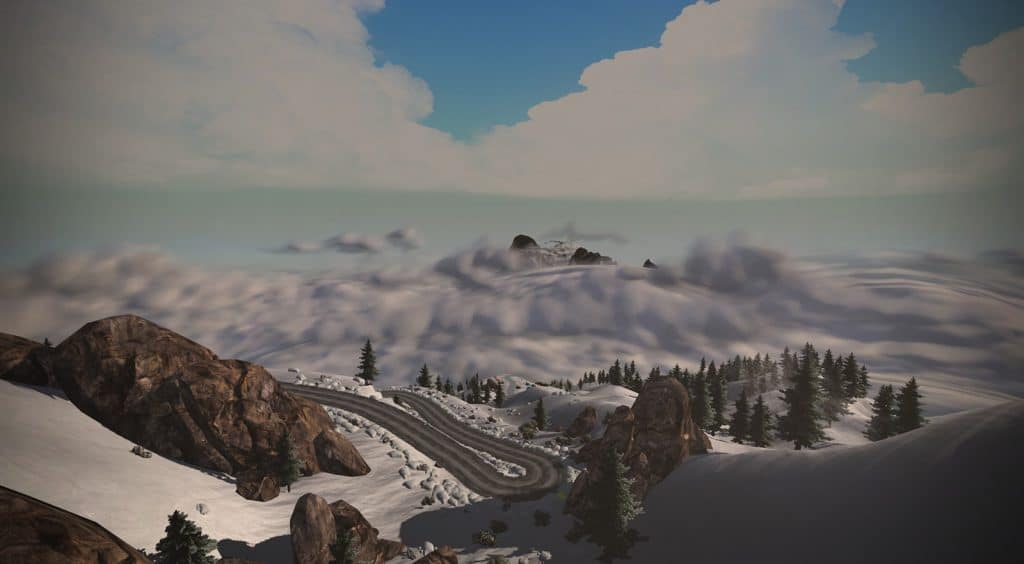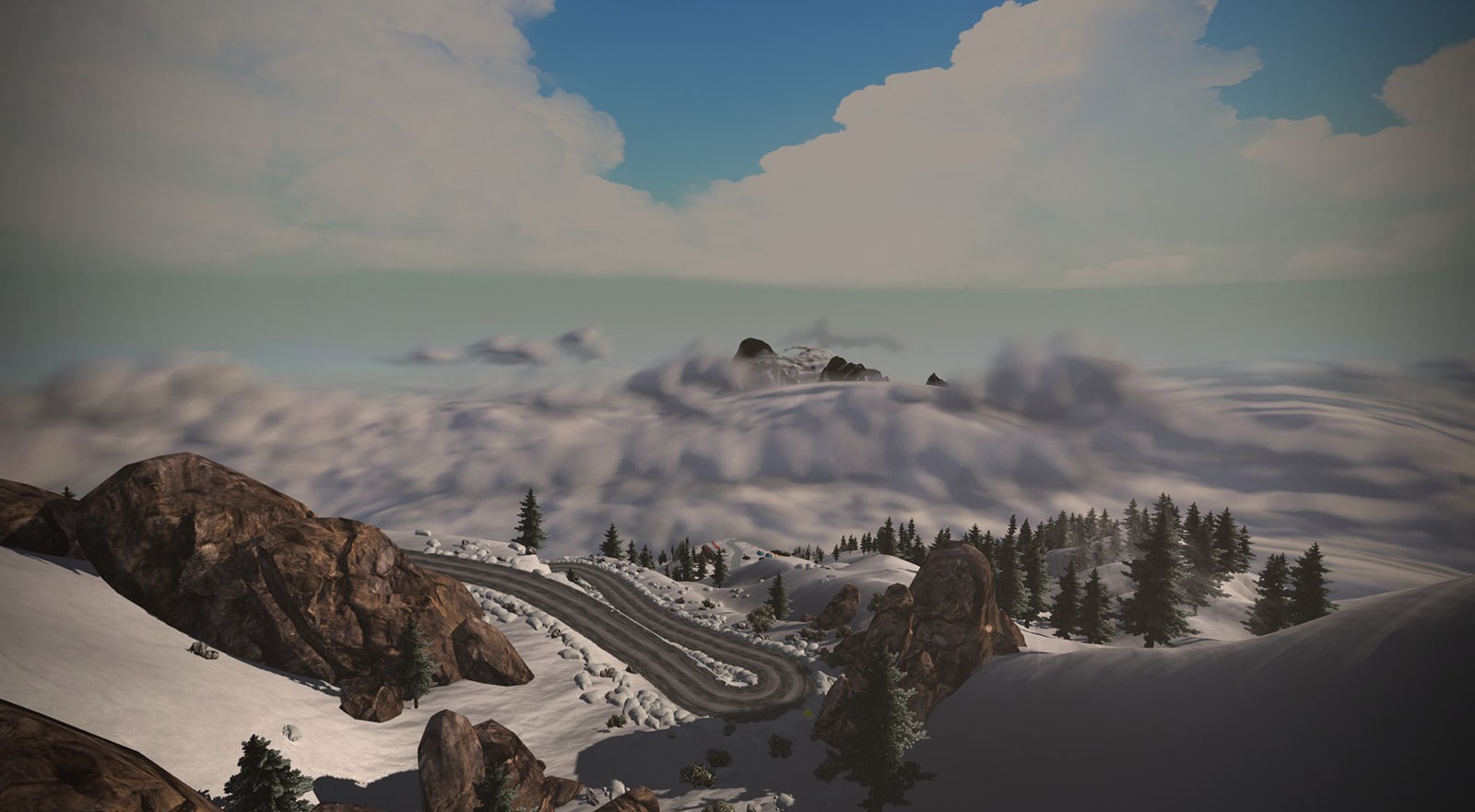 So what does it take to reach level 12 and gain unfettered access to the Alpe? If we take a look at XP, Levels, and Unlocks in Zwift Ride we see you need 23,000 points (XP) to hit level 12.
So how do you get those points, and just how much work will it take? Here's one way to do it, with the numbers broken down:
Riding one lap of the Volcano Circuit on Watopia gets you 80 XP for the distance alone (4km x 20 XP).
You would also receive 10 points for crossing the start/finish banner each lap.
We'll keep it simple and estimate you'll get the Small Bonus power-up 1/4 of the time when you ride through the lap banner. That means you'll get an extra 10 XP every fourth lap–averaging 2.5 XP per lap.
Add it all up and each Volcano Circuit lap will see you receiving 82.5 XP on average.
If you average 35km/hr you will complete a Volcano Circuit lap in 6:51. Let's round that to 7 minutes.
82.5 XP every 7 minutes equals 707 XP per hour of riding.
23,000/707=32.53 hours needed to hit 23,000 XP.
And that's your answer. Ride the Volcano Circuit route for less than 33 hours at a decent pace and you'll hit level 12.
Get There Faster
Want to reach level 12 a little faster? Do 10 laps of the Volcano Circuit in one ride for a 1000XP bonus. Do 25 laps in one ride for another 1000XP! If you get both of these achievements you'll knock your total time down to 29.7 hours.
Time to get to work! The Alpe awaits…