Welcome to another post in our series aimed at helping you avoid n00b powerup mistakes in Zwift races.
Powerups add a fun element of randomness and strategy to Zwift racing. While some purists deride their use, most racers welcome their addition to an indoor racing experience which can feel a bit oversimplified since it has fewer variables than outdoor riding.
Experienced Zwift racers understand how powerups work, but we see them used incorrectly over and over again. Hopefully this series can help.
Still learning? Read our "Guide to Powerups in Zwift" >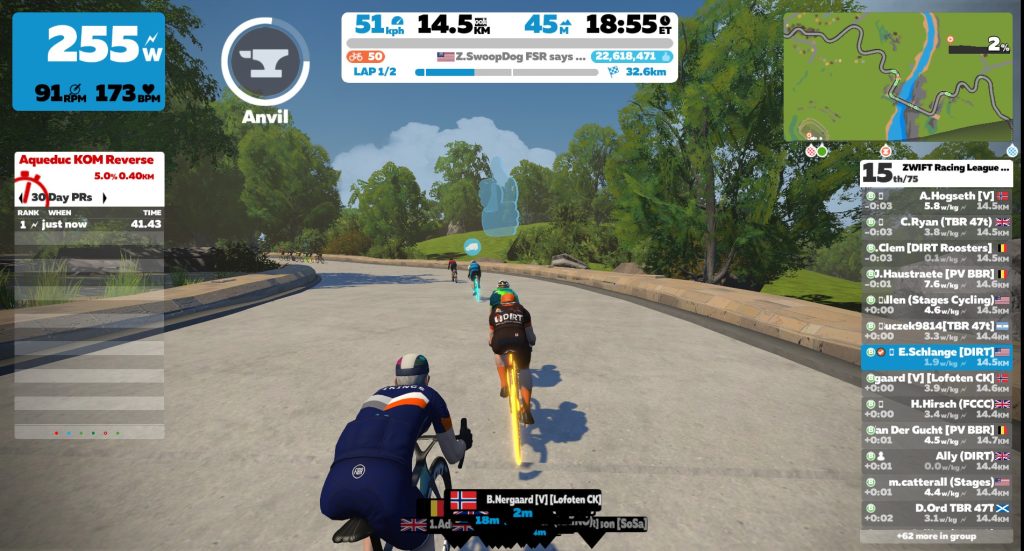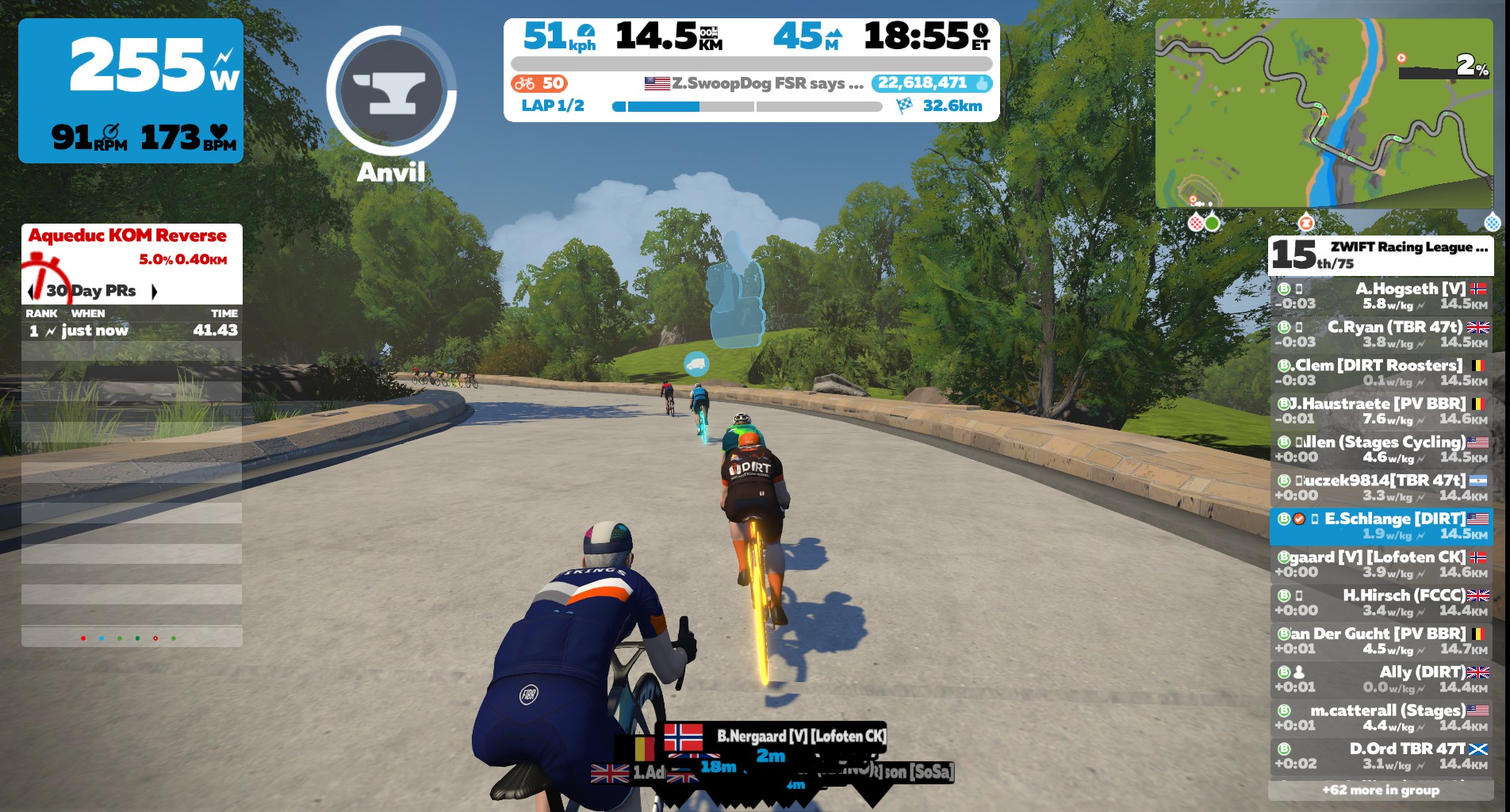 The Anvil: How It Works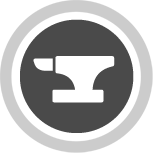 As you might guess, the Anvil powerup makes you heavier when activated. Specifically, it makes you 50 kilograms heavier for 30 seconds.
While its usage may seem obvious, many Zwifters aren't familiar with the Anvil since it's one of the newer powerups in game. (It's also an event-only powerup, so you'll only see it in special events where the organizers have selected this powerup to be handed out.)
Why would any cyclist want to gain weight? Because it doesn't last long, and makes you faster on the descents! Activate this powerup on downhills – the steeper and longer the better – for a speed boost. Combine it with a supertuck for even more speed.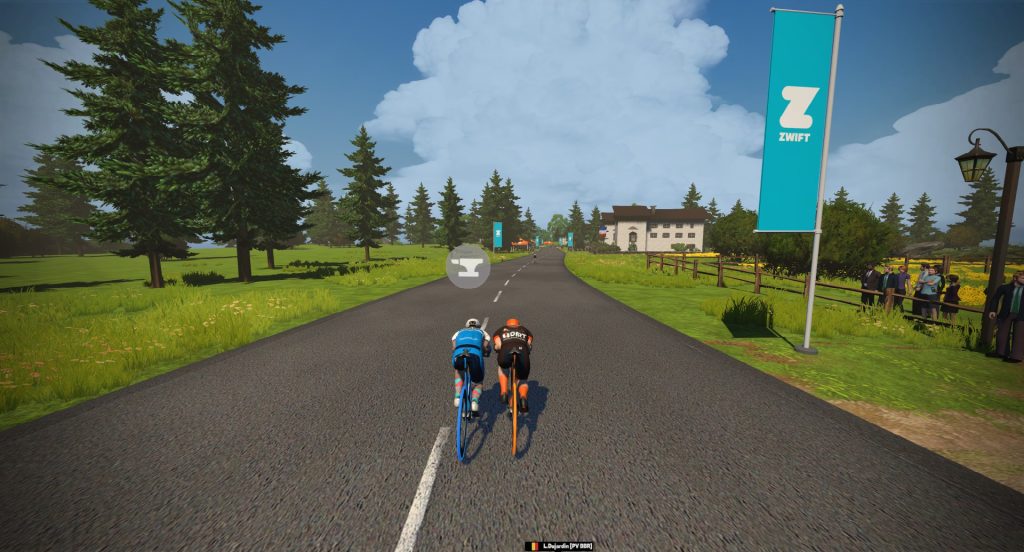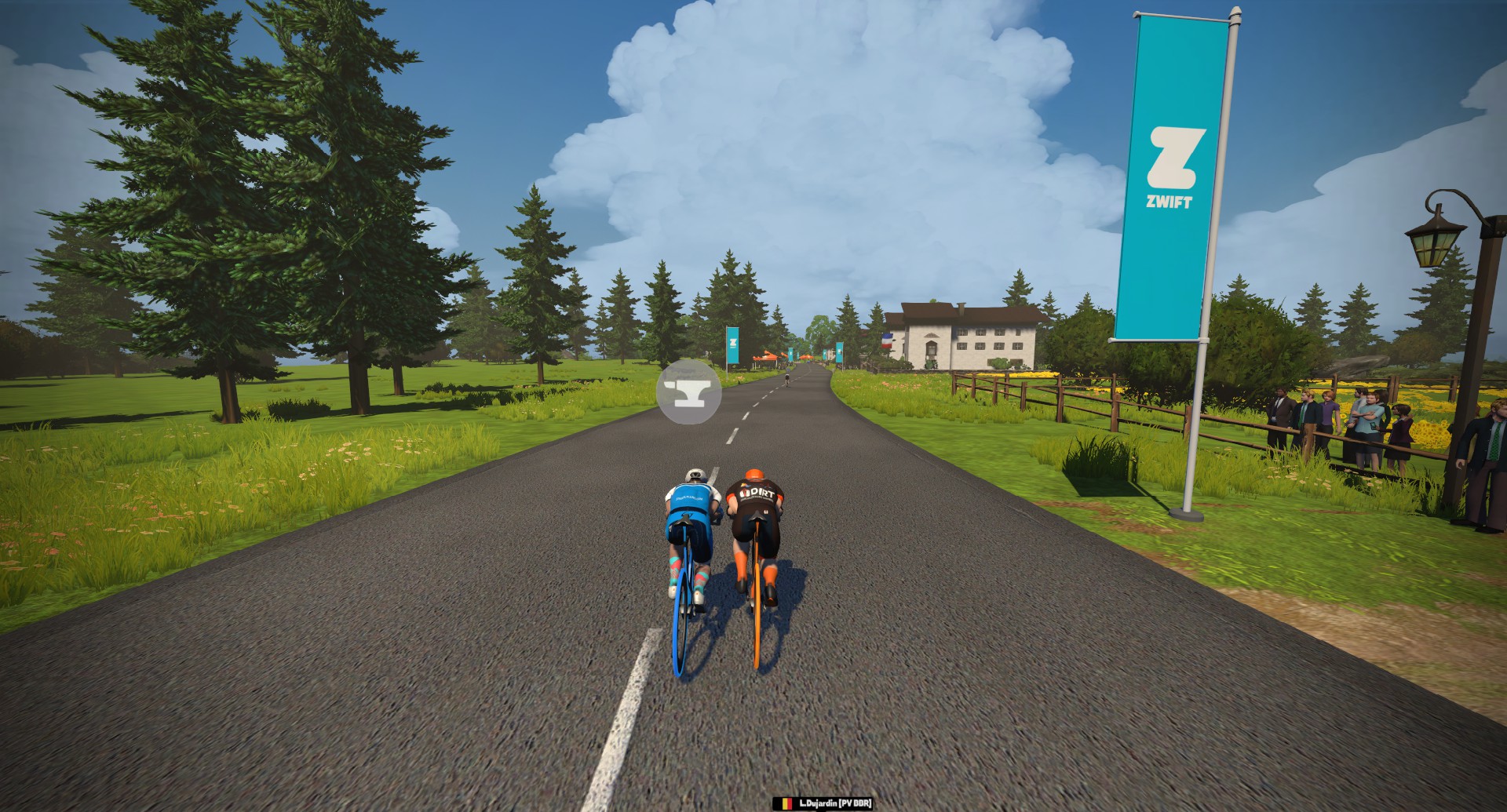 How It's Misused
The most obvious misuse of the Anvil is on flat or uphill roads. Using it here hurts you thrice, because it:
Increases your front area (CdA), making you less aerodynamic: Zwift calculates a CdA for all riders based on their weight and height. If you increase either of those parameters, your CdA will increase.
Increase the friction of your tires against the ground: the heavier you are, the more friction slows your tires on Zwift's virtual roads.
Increases the weight you have to lift: this is most obvious on uphills. Clearly, getting heavier means having to "lift" more weight up an incline.
End result? You'll slow down unless you put out more watts to keep your speed up.
The recent Zwift Racing League event on France's Casse-Pattes showcased this mistake, as riders (even those in the Premier Division!) activated the Anvil on flat roads. Ouch!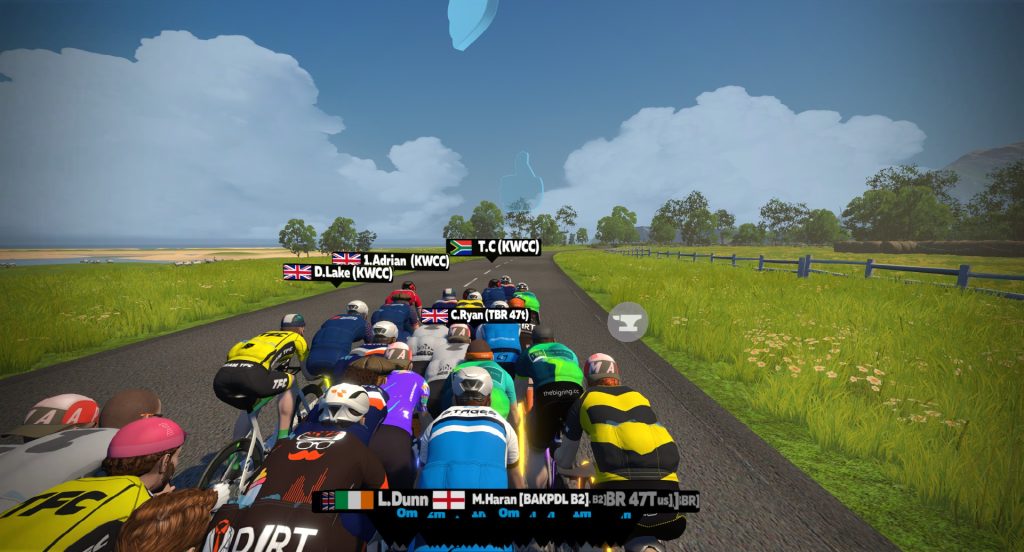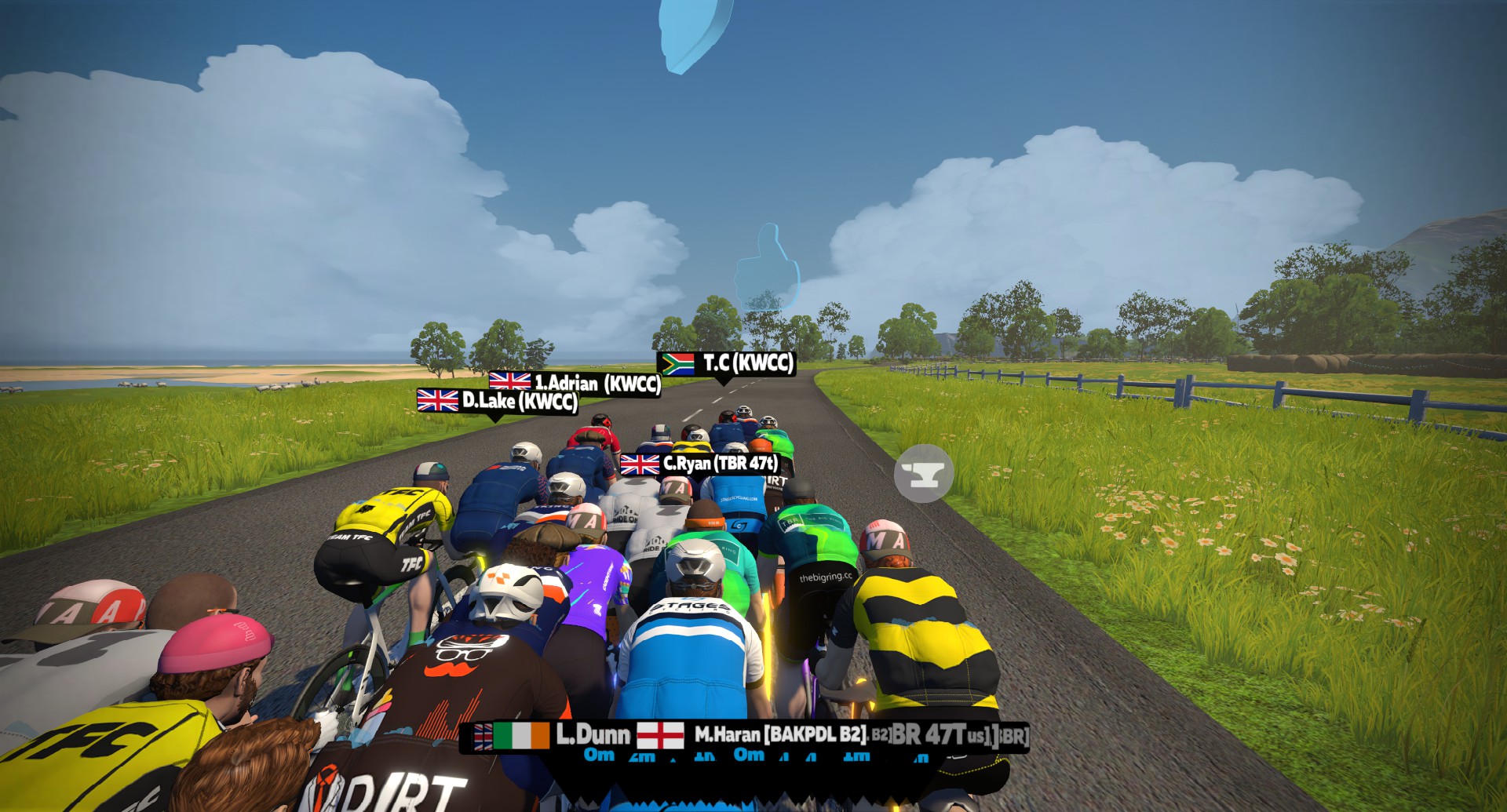 Slight Descents
As the road begins to tilt downward from 0% to -1% to -2%, etc, there's a line where the Anvil's extra 50kg begins to help you instead of hurting.
But where exactly is that line?
We aren't entirely sure, as this is a difficult powerup to test due to its event-only nature (and of course the randomness of actually getting it in an event, and having a good stretch of road to test it.) Our guess, though, is that it begins to help quite early, like somewhere in the 1-2% range.
Rollers
The Anvil lasts for 30 seconds, which is a long time if you're on a course with rolling hills. You may activate it on a descent, then end up hauling extra weight up the other side!
So be careful where you activate this powerup – know your course helps a lot here. The anvil is really best on long descents. The steeper the better.
Trashing Your Anvil
The Anvil, perhaps more than any other powerup, is one you may want to get rid of without using.
For example: racing France's Casse-Pattes route. If you get an anvil powerup at the first banner (Marina Sprint), you have nothing but flat road and some short inclines to the next banner (Pavé Sprint). To get a new powerup at the Pavé banner you have to have use your Anvil. But you don't want to use it on flat ground where it will hurt you.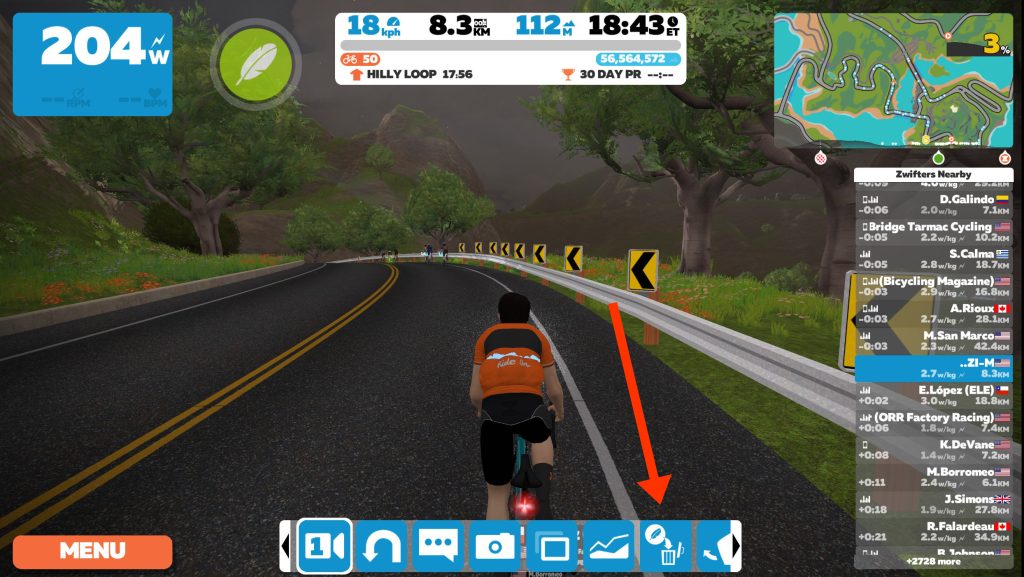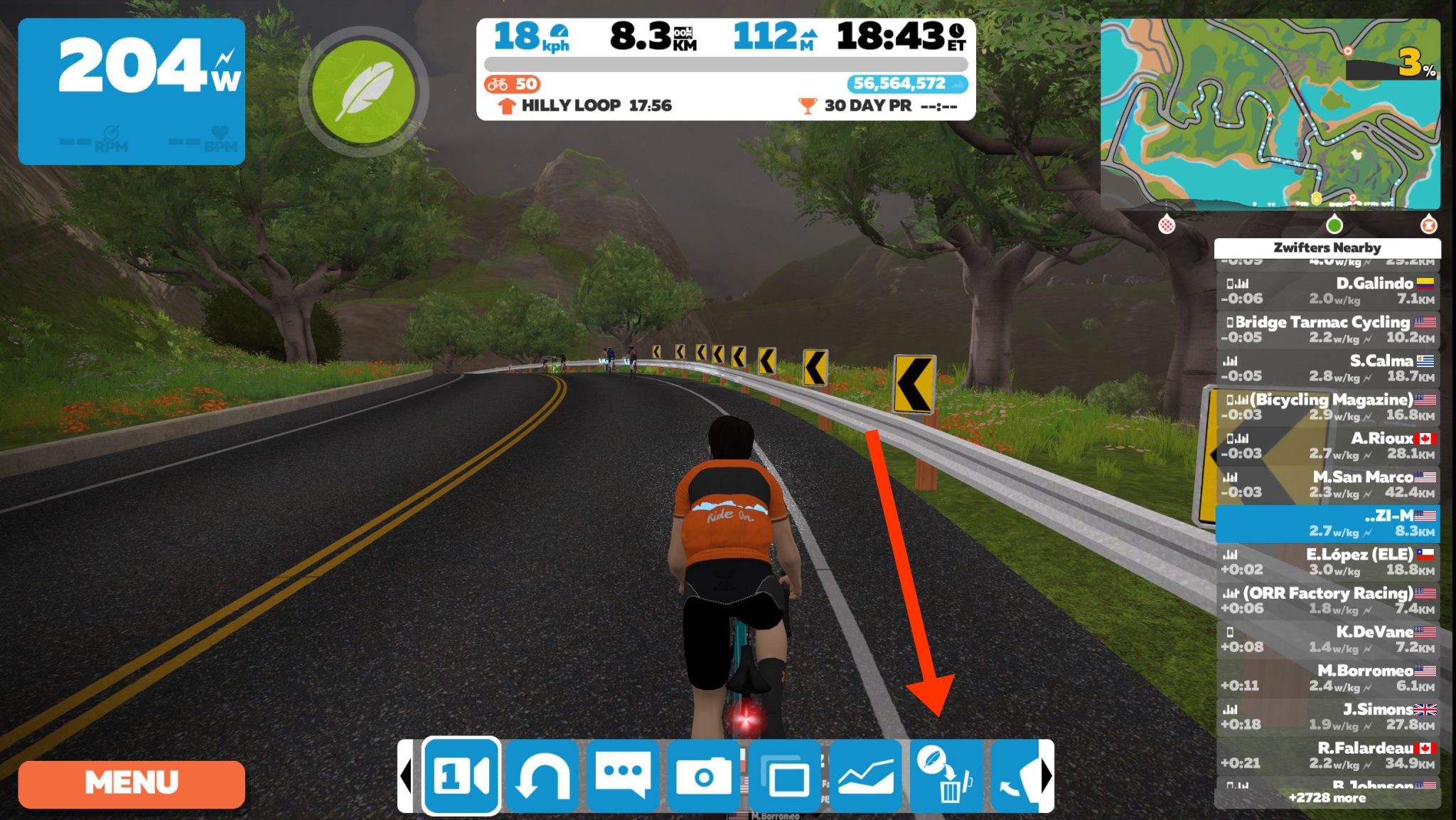 Zwift anticipated this situation and built a simple way to trash your powerups. Just click/tap at the bottom center of your screen, or use the Companion app. Both have a button showing your powerup going into a trashcan. Tapping that button will immediately delete your powerup. Done!
Here's a quick video showing how it works:
Questions or Comments?
Share below!