Welcome to another post in our series aimed at helping you avoid n00b powerup mistakes in Zwift races.
Powerups add a fun element of randomness and strategy to Zwift racing. While some purists deride their use, most racers welcome their addition to an indoor racing experience which can feel a bit oversimplified since it has fewer variables than outdoor riding.
Experienced Zwift racers understand how powerups work, but we see them used incorrectly over and over again. Hopefully this series can help.
Still learning? Read our "Guide to Powerups in Zwift" >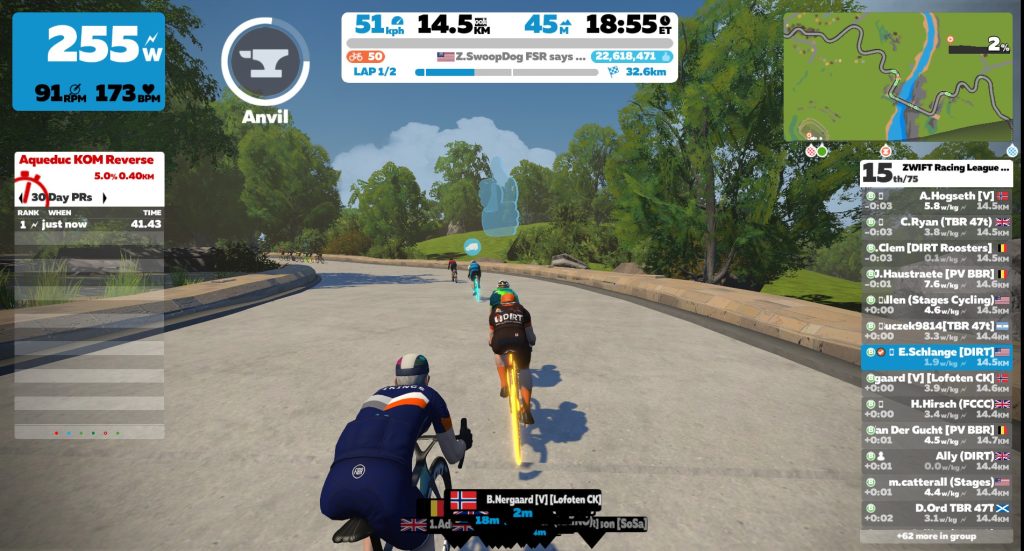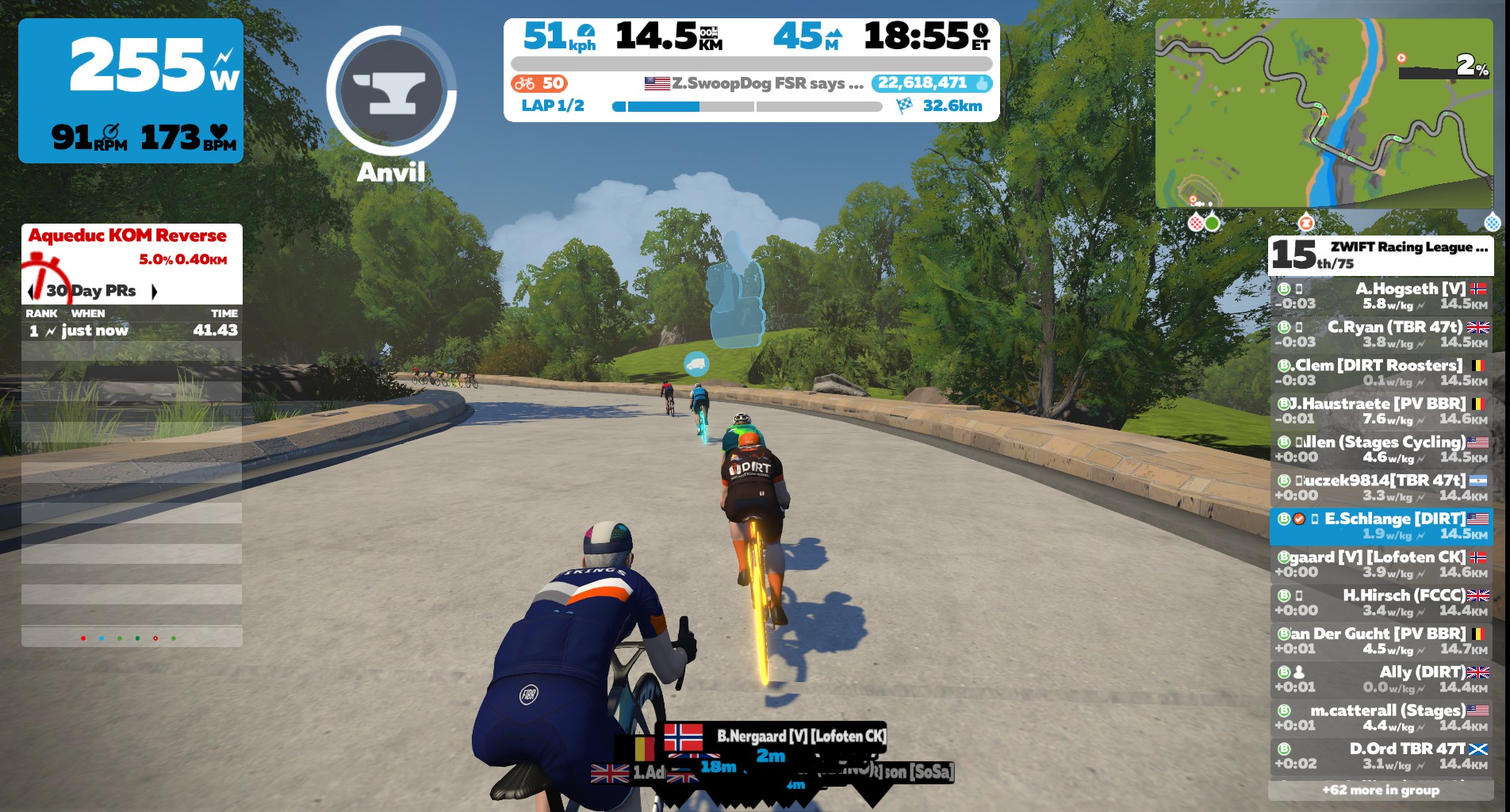 The Anvil: How It Works

As you might guess, the Anvil powerup makes you heavier when activated. It lasts for 15 seconds, but crucially, that extra weight is only added while you're on a descent of -1.5% or greater.
(The Anvil didn't always work this way. Initially it simply made you 50kg heavier for 30 seconds, regardless of the terrain. But Zwift found many people were getting dropped by misusing it on flats or climbs, so they decided to make it smarter in September 2022, so it only worked on descents. Then they revised it again in May 2023, making it less powerful overall while also basing its weight on a percentage of your body weight, with the percentage being higher for lighter riders.)
Why would any cyclist want to gain weight? Because it makes you faster on the descents! Activate this powerup on downhills – the steeper and longer the better – for a speed boost. Combine it with a supertuck for even more speed.
Here are two shots from a Zwift Insider Tiny Race where every rider received an Anvil… and most deployed it on the downhill lead-in to the sprint: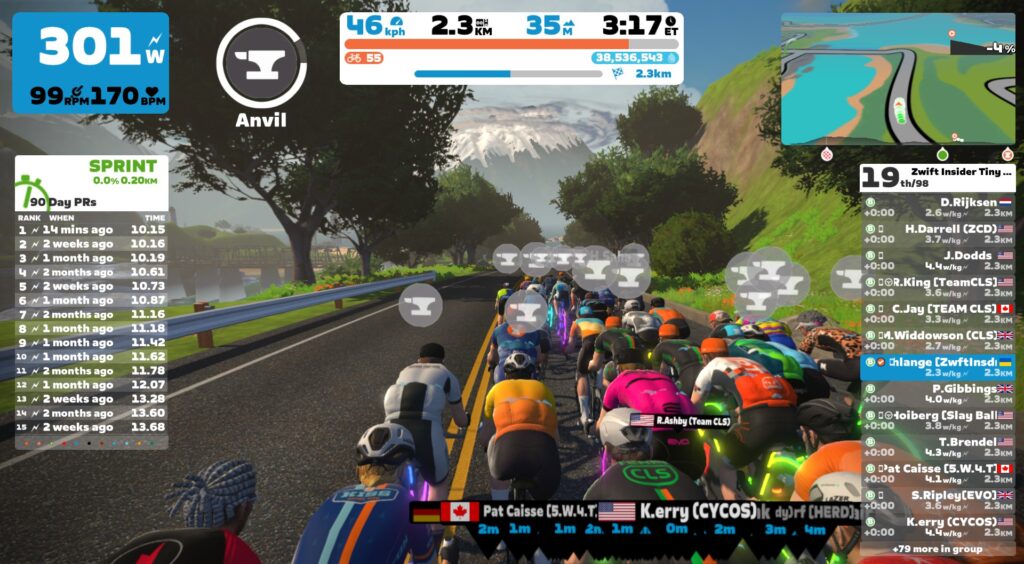 How It's Misused
While its usage may seem obvious, many Zwifters aren't familiar with the Anvil since it only appears in events when specifically enabled by organizers.
The most obvious misuse of the Anvil is on flat or uphill roads. Before the Anvil became "smart", activating it on a climb could get you dropped from the pack quickly. Now, with the added weight only applying on descents, activating your Anvil on a flat or climb simply wastes it. Like activating your draft boost when you're on a solo breakaway, it has no effect. You might as well just throw the powerup away.
Building Momentum
Racers have found that the smart Anvil is a potent weapon in certain situations. It adds significant weight (especially if you're a lighter rider), and you'll find yourself descending more quickly with the Anvil activated.
Using it on long descents is a no-brainer, but it can also be used to build momentum on a short descent which can help you on the flat road or climb that follows. Activate the Anvil on the descent, give a good kick to reach a high speed, then keep pushing after the road levels out to maintain your speed. You'll find that the momentum you built with the Anvil will carry you across flat ground and up small climbs much more quickly than if you'd attempted the same, sans Anvil.
Questions or Comments?
Share below!