Resident Zwift Hype hacker Jonathon Levie has shared recently uncovered new route data and images, and it appears to be the much-anticipated desert-themed Watopia Flat Expansion. Jonathon likes to keep his methods close to his chest, but his intel has always been reliable. According to him, Zwift HQ has "ridden it publicly" (referring to the new roads).
Here is where the new roads fit into Watopia's existing map: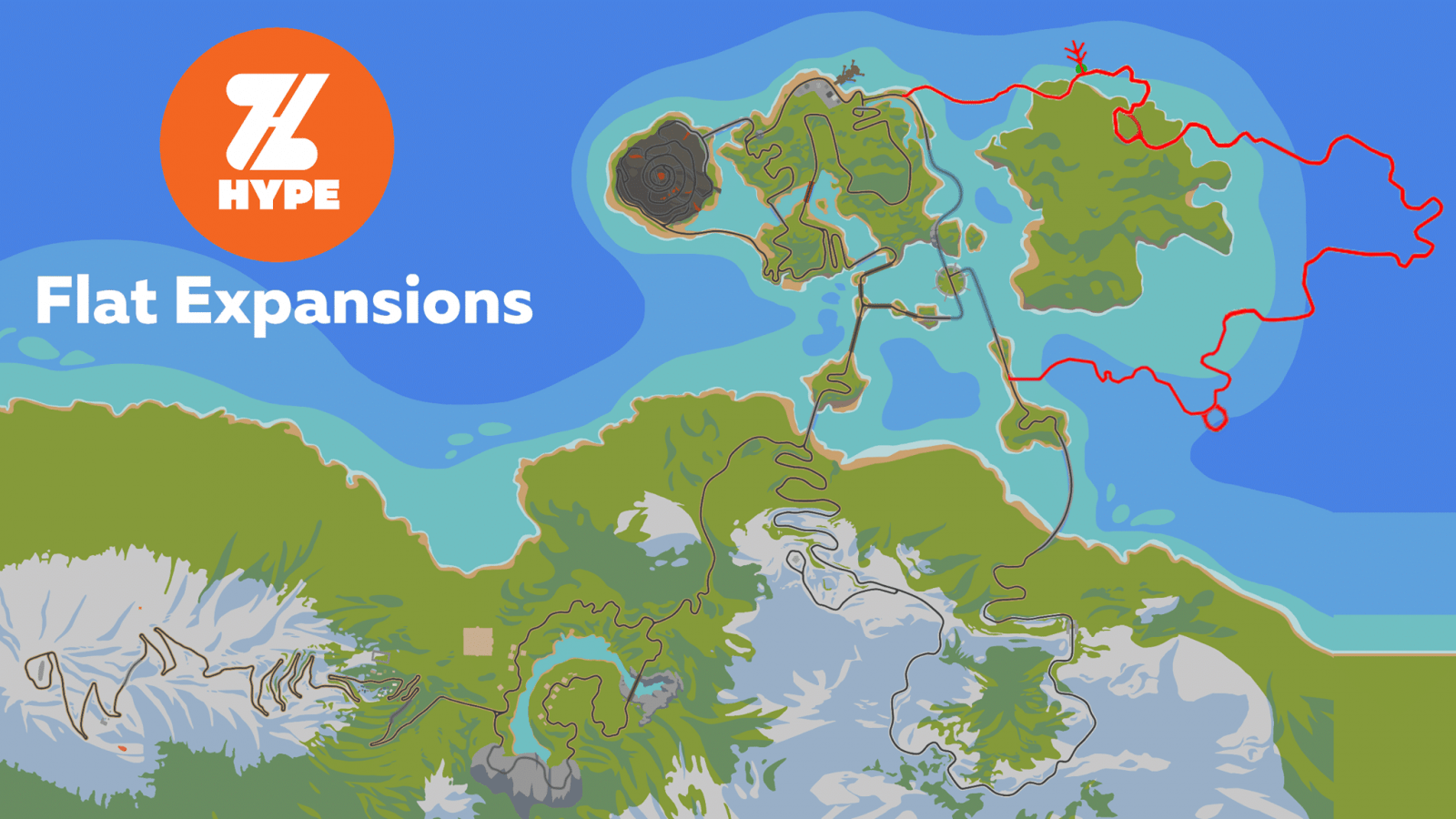 My guess is we'll see that northwest island grow much larger when the expansion drops, much like we saw the beachfront expand when the running expansion arrived September 2018. Because no one wants to ride on bridges or in tubes for too long!
Based on the map above and what we know of new routes, this new expansion is approximately 10km (6 miles) long and quite flat.
What Are the Loops?
The two odd-looking loops are probably turn around spots for out and back style routes,
Dinosaurs?
Zwift's own teaser for the new route included a dinosaur snippet at the very end. Will the community finally get much-requested dinos in game with this expansion? My guess is yes!
New Starting Pens
The new starting pen location will allow races to start on the new tarmac, providing an opportunity for super-flat, fast races out of the gate. Given the TT focus of these new routes, it makes sense to have a starting pen location allowing racers to complete a flat TT effort.
More Photos
The new route is desert-themed, but it's a beautiful desert. As Zwift said in their Tempus Fugit Tour of Watopia route description:
We're bringing a whole new climate to Zwift. A little bit of California here. A little bit of Arizona there. Some Utah. And a dash of Colorado. Shake well and serve. We can't wait for you to ride it. Remember to stay hydrated and keep the dust out of your eyes.