ZwiftHQ likes to have a little fun on certain holidays – especially Halloween, Christmas, and April Fools'. (With Halloween just around the corner, Zwifters may remember that we earned dino costumes in 2019, rode bone bikes and swapped heads in 2018, and looked like witches and monsters in 2017.)
Last night some new Pace Partners went live as part of a little Halloween game. Carlin Cosmic, Darwin Dino, Delta Daring have arrived, and they're handing out Halloween costumes!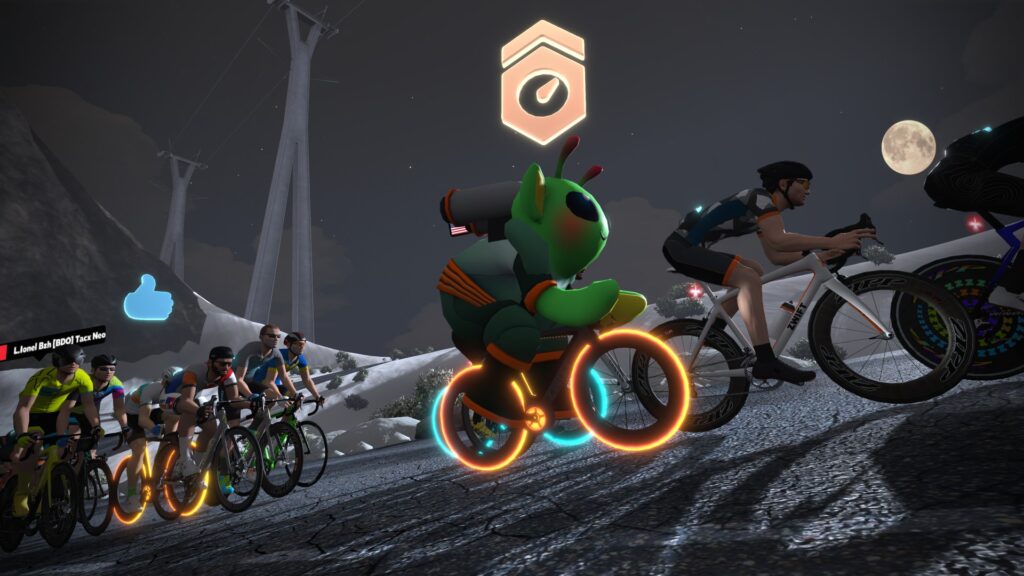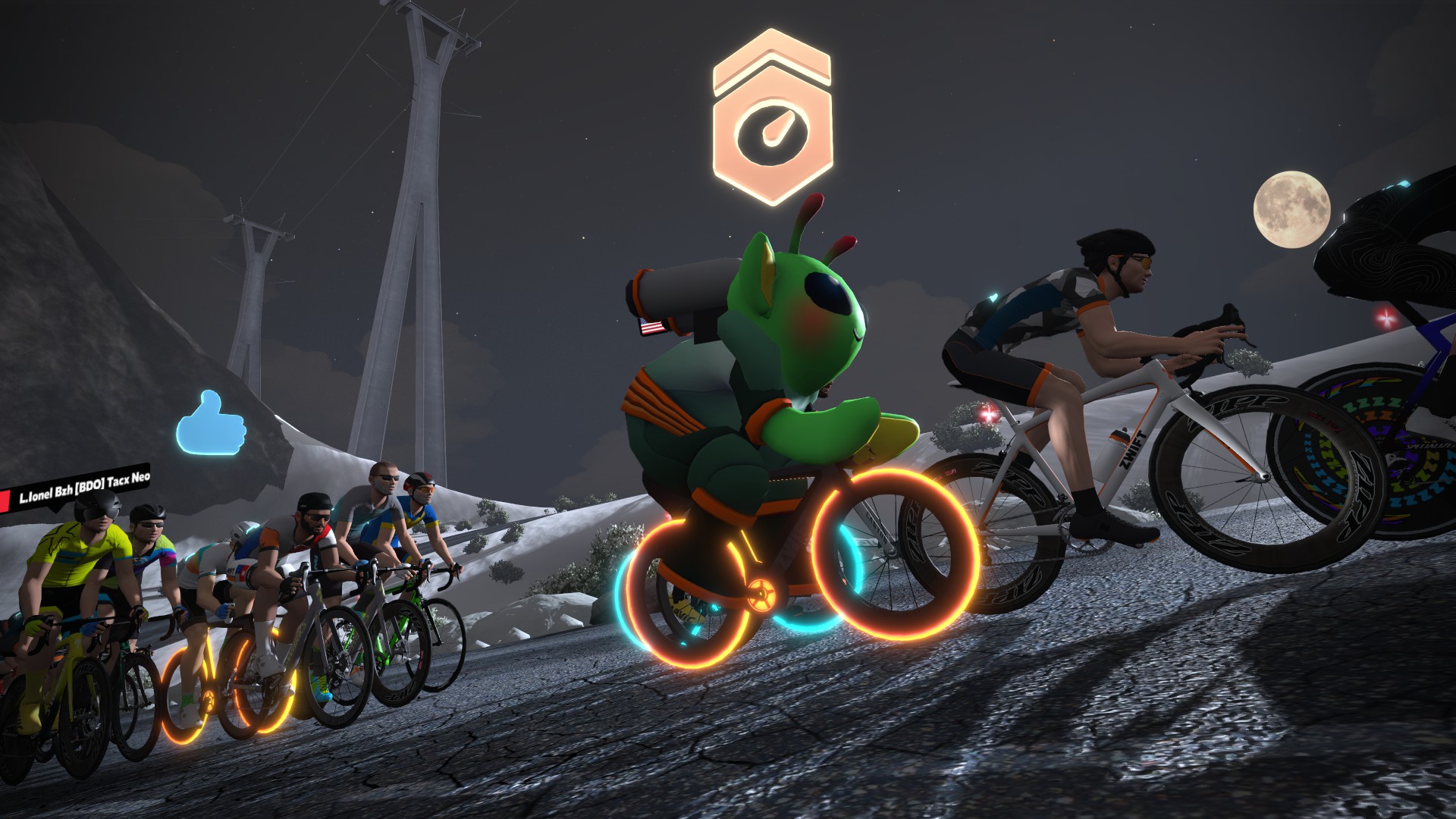 How It Works
Each of the three costumes comes in multiple pieces. To unlock each piece, ride near the Pace Partner in the same way you would the original Pace Partners in the Drops Multiplier game.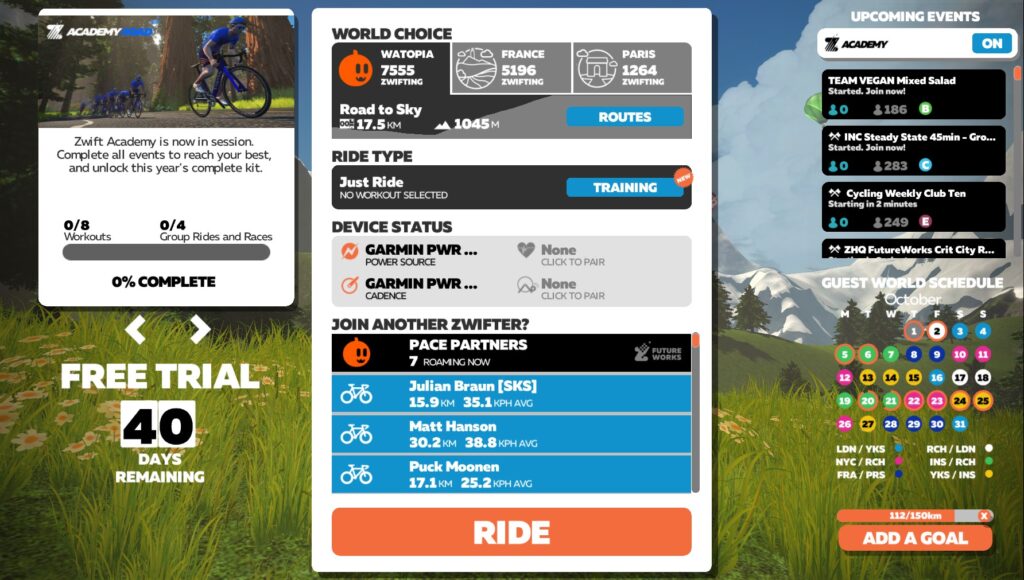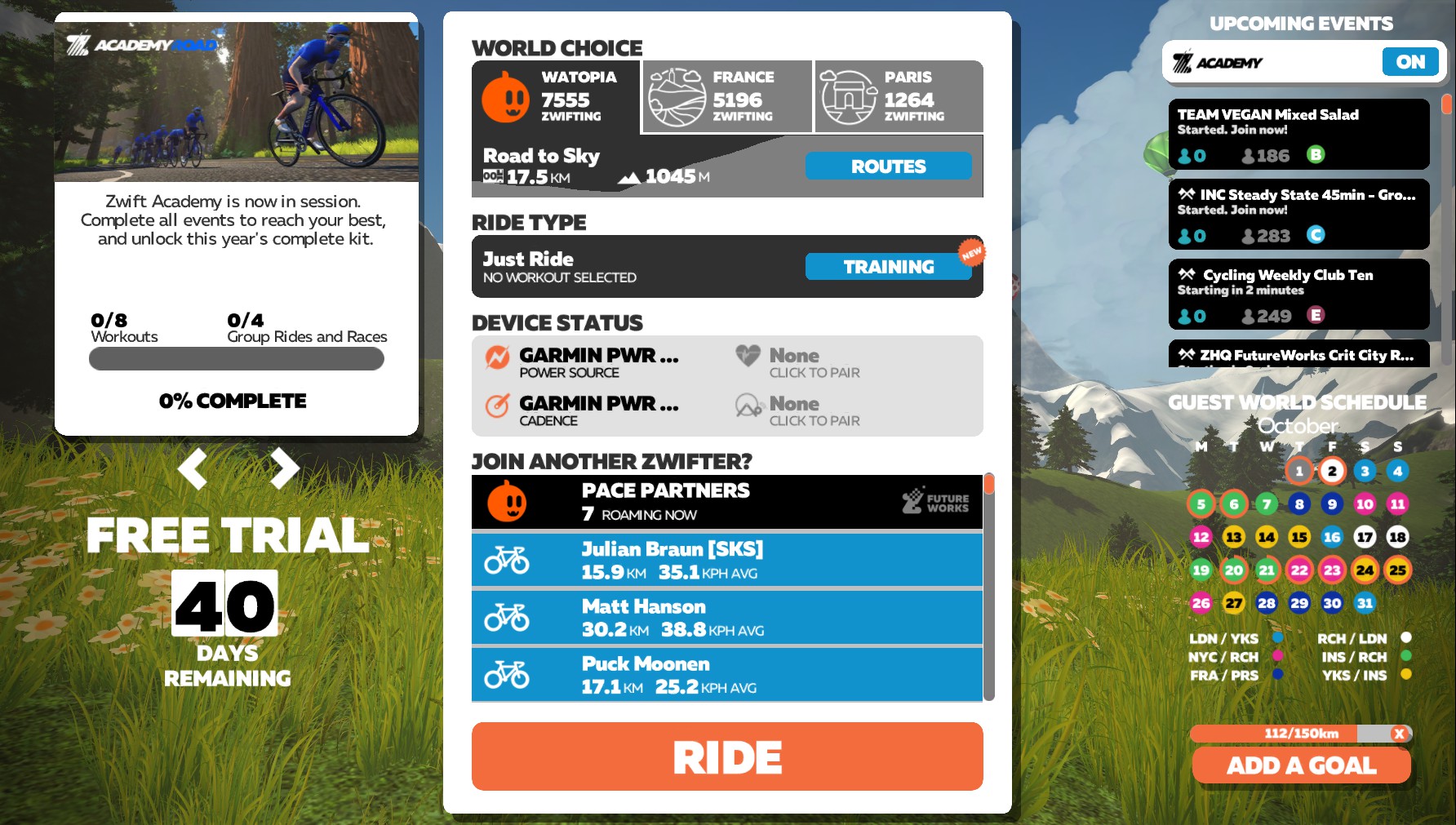 We're told unlocked costume pieces will be remembered, so when you join that Pace Partner again on a separate ride you won't be starting from zero.
Be warned – sticking with these Halloween Pace Partners isn't easy! Their wattage is constantly fluctuating (a first for Pace Partners, see short clip below), and you'll need to pay close attention to stay within 12m and continue accruing costume pieces.
Questions or Comments?
Did you unlock a full costume yet? It's no easy task! Share your thoughts below…