The good people at Zwift love to have a little fun on special days like April Fools, Halloween, and around Christmas time. Last night Zwift released an update which includes some Halloween fun: an in-game scavenger hunt in which Zwifters collect pieces to a dinosaur costume!
Here's our favorite Lama with a video preview:
Finding Your Costume
We won't spoil all the fun by telling you the location of each part of the costume, but Zwift has made it pretty easy. Just open the game, pick Watopia, and ride "The Magnificent 8" route which should already be pre-chosen for you.
(We'll publish a post soon about "The Magnificent 8", including a Strava segment link. Let's see who can grab the K/QOM in full dino regalia!)
This route guides you along a path which should take you to all the important spots, which are marked on the minimap with a jack-o-lantern. (Still testing to confirm this.) You can track your progress with the jack-o-lanterns along the left of the minimap.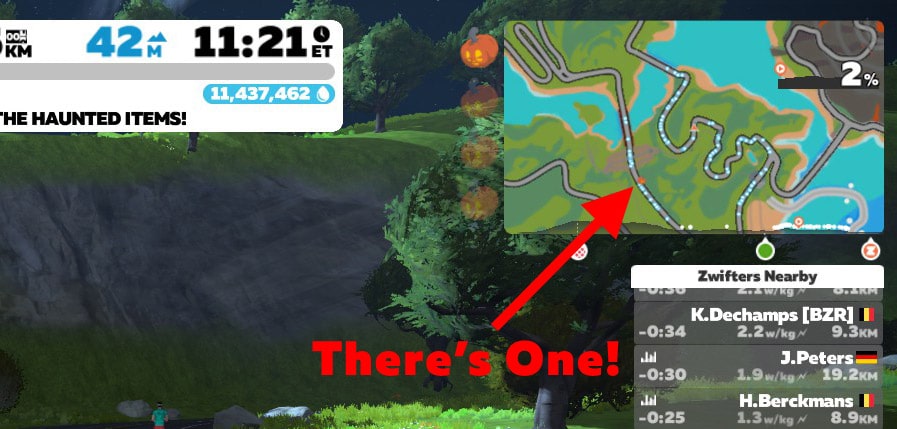 A Note for iPhone/iPad Users
Zwift is waiting for their latest update to get approved for release in the Apple Store, so until that happens, users on iOS won't see this update. It IS available on PC, Mac, Android, and AppleTV at this time.
Have fun–see you out there!