Admitting to nervous jitters or butterflies in your stomach prior to a race, important event, or even an exceptionally difficult training session does not make you weak-minded.  Just the opposite is true, in fact: to not feel some level of nervousness prior to a high-priority event would be abnormal.  
Sports psychologists and researchers agree that competitive sport has the potential for high levels of stress and anxiety.  Equally, practicing and employing a range of psychological strategies to combat potential negative emotional states such as sport-related anxiety has become an integral part of a competitive athlete's performance preparation.1
Yerkes and Dodson, in early research on anxiety in sport, describe an inverted U-shaped hypothesis to explain the effects stating, "low anxiety leads to decreases in performance, increases in anxiety can facilitate performance up to an optimal level, and beyond that point additional anxiety causes performance to decline."
Managing pre-race anxiety to remain within this optimal level is a skill which requires preparation and practice.  Identifying potential anxiety triggers (virtual cycling has its own unique set) and instituting coping mechanisms to eliminate negative performance while facilitating mental wellness can help us find on-the-bike success and off-the-bike happiness.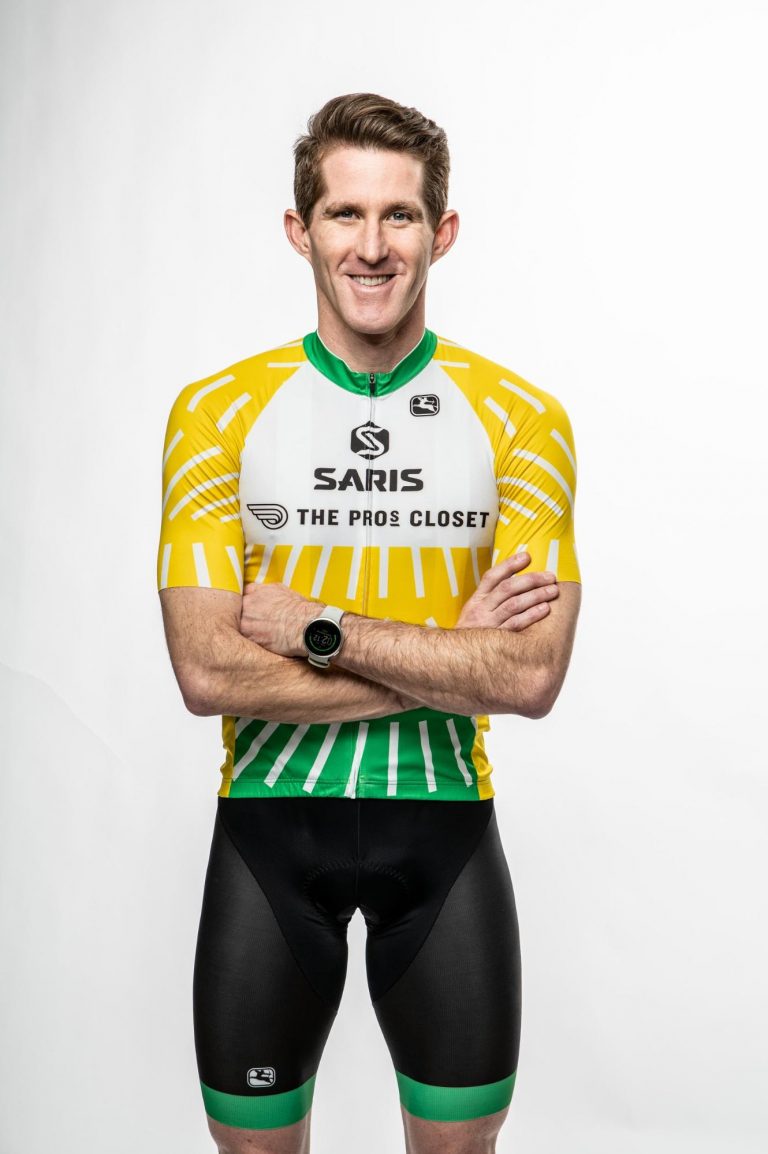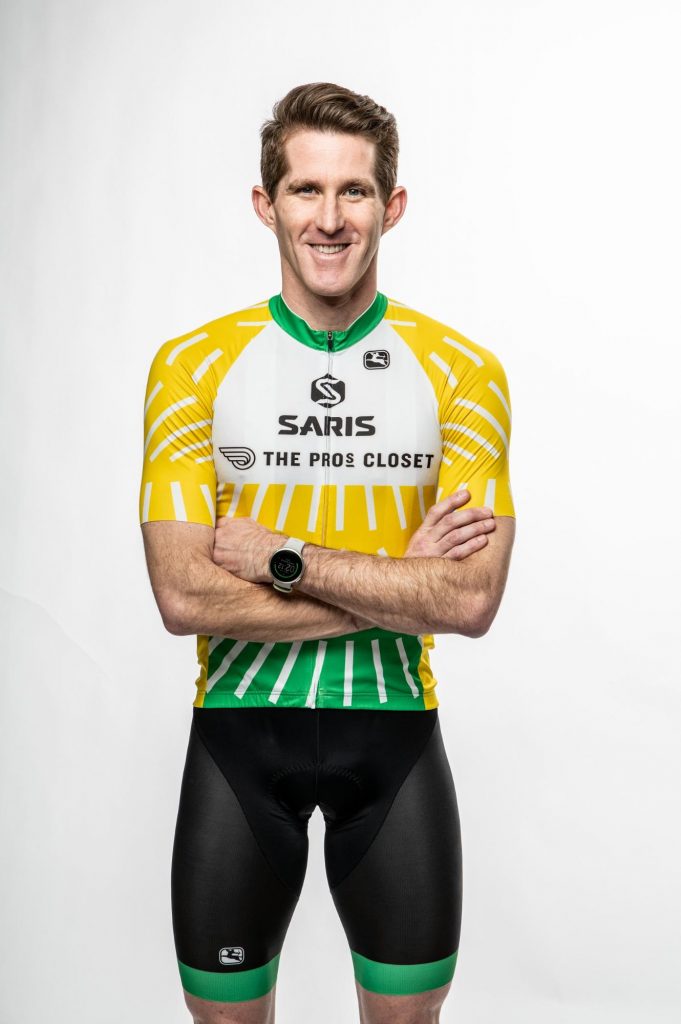 A Zwift Champion's Honest Thoughts
Holden Comeau, the 2019 USA National Zwift Champion (see his ZwiftPower profile) and member of Team Saris+The Pro's Closet has this to say about pre-race anxiety:
"I have anxiety related to performance that is relative to my expectations in a given race. When my teammates sacrifice it gives me a sense of obligation. Intellectually, when I think about this scenario prior to a race, the gravity of the whole thing is my greatest source of anxiety. The anxiety has always been there my whole life, so now I focus on having enough courage to face it head on. But I'm always nervous!"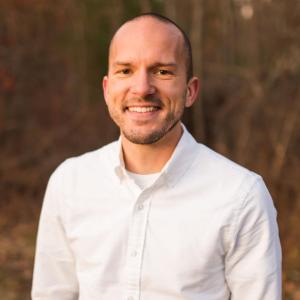 A Coach Shares About Anxiety and His Athletes
Shayne Gaffney is the Founder of GC Coaching, a USA Cycling Level 1 Coach, and as the Workout Content Editor at Zwift has a deep knowledge base and unique perspective of virtual racers.
"A very high percentage of my athletes experience pre-race/event anxiety symptoms, but whether that affects their performance and how they deal with them is a different story. The most significant driving force behind experiencing anxiety and how intensely it occurs, in my experience, tends to be: Event Caliber (Local Tuesday night club ride vs. IRONMAN Kona), Frequency of Competition (Has this athlete done this type of event before?), and Experience in Competition (The more experience the better they tend to deal with symptoms)."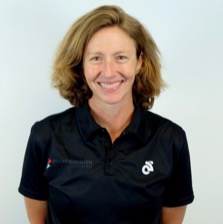 Sports Psychologist on Anxiety in Virtual Cycling
Susan Sotir, Ph.D (see her ZwiftPower profile), a Sports Psychologist who coaches full-time with Breakthrough Performance Coaching, has over 30 years of experience in sport and education.  Dr. Sotir's perspective as a Zwift beta tester, active competitor, and IRONMAN triathlete is invaluable when comparing the experience of real life to esports.  
"For virtual racing, the unpredictable and uncontrollable factors loom large. You can't actually see your competition, so your imagination is free to make them physically superior, completely unethical, and willing to cheat. You can't know everyone, so you have no context for types of strategies or tactics they'll use, or ability to anticipate their behaviour.  Additional stressors arise from the demands of getting all of the pieces in place to race: the registrations, internet speed, gadget connectivity, and the difficulties in communicating tactics. There are few experienced mentors, so folks show up with more uncertainties than they would racing irl with a team or club.
Finally, people all over the world will see your metrics during and after the race, which can feel threatening to self-presentation, since being ranked leaves all sorts of feelings around where you "should" be versus where you are and now it's on a global scale, instead of just a local one." 
Do You Have Sports-Related Anxiety?
Do you have recurrent or continual thoughts of worry about the event?
Do you feel as if it may be easier to avoid the race altogether?
Are you losing sleep or do you have queasiness in your stomach upon thoughts of the event?
Is it difficult to achieve a relaxed state when thinking of or as the event nears?
Some Common Symptoms
According to Coach Shayne Gaffney, the most common symptoms his athletes experience are:
Fear: Crashing, not completing the event, not "hitting their numbers," etc.
Unwanted Thoughts/Worries: "Do I have enough food?", "When was the last time I calibrated my trainer?"
Restlessness/Lack of Focus: Toeing the line, but seemingly unfocused, continually checking their setup.
Insomnia the Evening Before
The experts agree that sport-related anxiety frequency, and the symptoms seen in virtual athletes, are similar to those who race exclusively outdoors.  They also agree, with confirmation by athletes who have extensive experience competing at a high level in both venues, that the sources take on different forms, with eSports posing a unique set of challenges and sources of potential anxiety.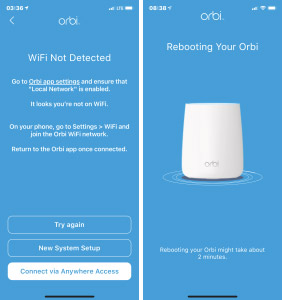 A Different Kind of Crash
The reliance upon technology as a requirement for success is a potential source of stress unique to virtual cycling and eSports. 
"No longer do we hear the awful sounds of carbon scraping the pavement coupled with agonizing screams of pain," states Daniel Wisner, an A racer who now competes exclusively on Zwift (see his ZwiftPower profile) following a long successful career as a Cat 2 racer on the road.  The blaring sound of silence is deafening when your app or computer system drops in the final race of a series like the ZRL, leaving you with much frustration and no result.
A Different Sort of Mechanical
"There is nothing worse than that tiny squish underneath you when riding," remembers Daniel upon the realization that you will never rejoin the peloton due to a puncture when on the road.  "That same sensation for me is a trainer disconnect."
As Michael Hutchinson whimsically wrote in a recent article published in Cycling Weekly when describing his experience of a Bluetooth drop out, "Give it another couple of months and it will be perfectly normal to have a team car alongside you out there in the garage with a spare trainer on the roof."2  Unfortunately, I don't think so.
An Inconsistent and (Potentially) Uneven Playing Field
When racing in real life, the course is constant when all variables are considered, and your competition is kitted up directly beside you, leaving little to the imagination.
In contrast, continual underlying trepidation of inconsistencies in the virtual cycling experience (such as variation in pack dynamics, drafting which doesn't seem quite right, and a 'stickier' sticky draft) are always in the subconscious.  In addition, the anonymity of virtual competition lends itself to less accountability for those choosing to cheat, misrepresent themselves, or sandbag. This breeds a general distrust of the competition, fostering an attitude of defeatism.
The New Normal
When asked if there are a greater number of potential sources of pre-race anxiety when competing virtually, Daniel replied, "I guess it has mostly been a paradigm shift."  He notes that the mechanical issues which often plagued him on the road are replaced by technological failures, conceding, "They're just my new normal."
Holden Comeau had an interesting take when asked:
"I'd say the sources of stress are less diversified. There are more logistical risks to deal with and prepare for outdoors. But the overall stress is the same with indoor, it's just channeled out of fewer sources. And in fact, the anxiety feels even more intense because it's all about the performance part."
Thoughts of a Coach With Pro and A+ Zwift Race Experience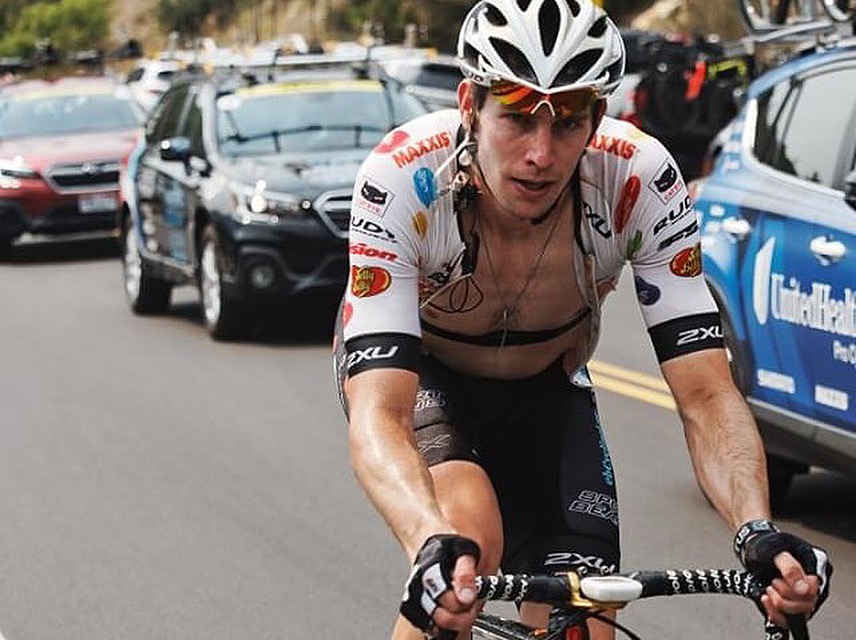 Ben Wolfe (see his ZwiftPower profile), former pro racer for Jelly Belly and current A+ racer on Zwift provided his point of view as a USA Cycling certified coach for Charles Coaching and Nutrition Services when asked to compare virtual cycling with real life:
"A technology mechanical is sometimes even harder to recover from than an IRL mishap, so I get stressed about my connections a lot, and I worry about how fast the sprint start is going to be and maintaining position if the first climb comes quickly.  An IRL race has a calmer start and I can rely upon my bike handling for positioning.  Without that to fall back on I get incredible pre-race anxiety due to the need to be at my best, right away!"
Up Next
Read part 2 of this series, where we look at the risks of unaddressed sport-related anxiety and explain a three-step approach to dealing with sport-related anxiety.
Questions or Comments?
How do you cope with sport-related nervousness? Share below!
"Sport-related anxiety: current insights – NCBI – NIH." 27 Oct. 2017, https://www.ncbi.nlm.nih.gov/pmc/articles/PMC5667788/. Accessed 9 Mar. 2021.
"Dr Hutch column: In the brave new world of Zwift … – Cycling Weekly." https://www.cyclingweekly.com/news/latest-news/dr-hutch-column-in-the-brave-new-world-of-zwift-dishonesty-and-deceit-come-along-for-the-digital-ride-but-zadas-catching-up-492685. Accessed 9 Mar. 2021.