Zwift's May update included two new start pens and corresponding routes which weren't mentioned in the release notes. They're located at the top of Zwift's two biggest climbs – one on Alpe du Zwift, the other on Ventop: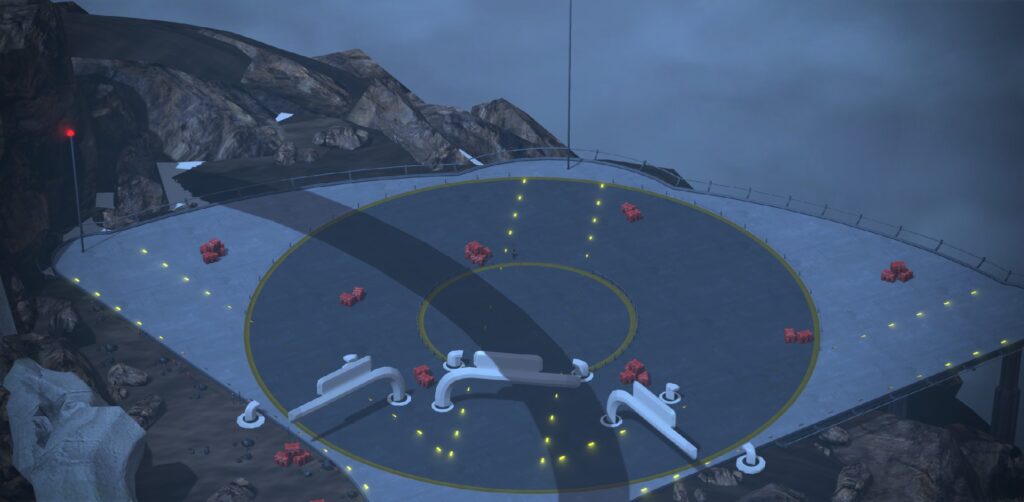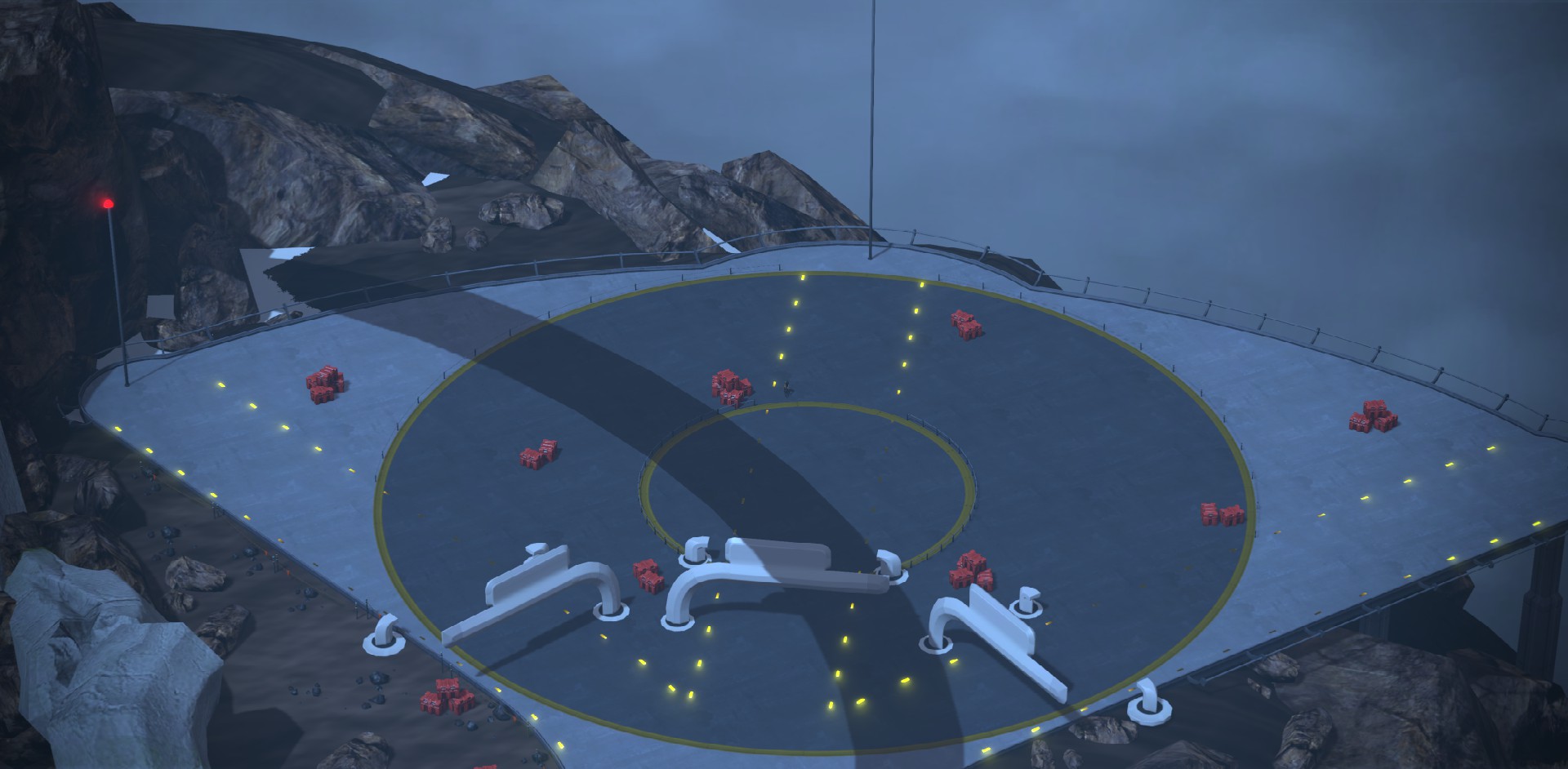 Start pens are used for events, of course. And right on schedule, two new event-only routes were also added to the game along with the start pens:
Each of these routes begins in their respective mountaintop pens, then has a short lead-in to the KOM banner before making their big descents. The routes don't end where the KOM start line is in the other direction, either. Alpe du Zwift Downhill ends around 200m past the start line, while Ventop Downhill ends ~1.7km after the start line, which makes sense since the Ventop KOM start is located well into the climb.
Clearly, Zwift wants to hold some downhill events. But why? I have one theory. But first, let's look at why downhills are currently a bit goofy in Zwift.
Don't Try This Outside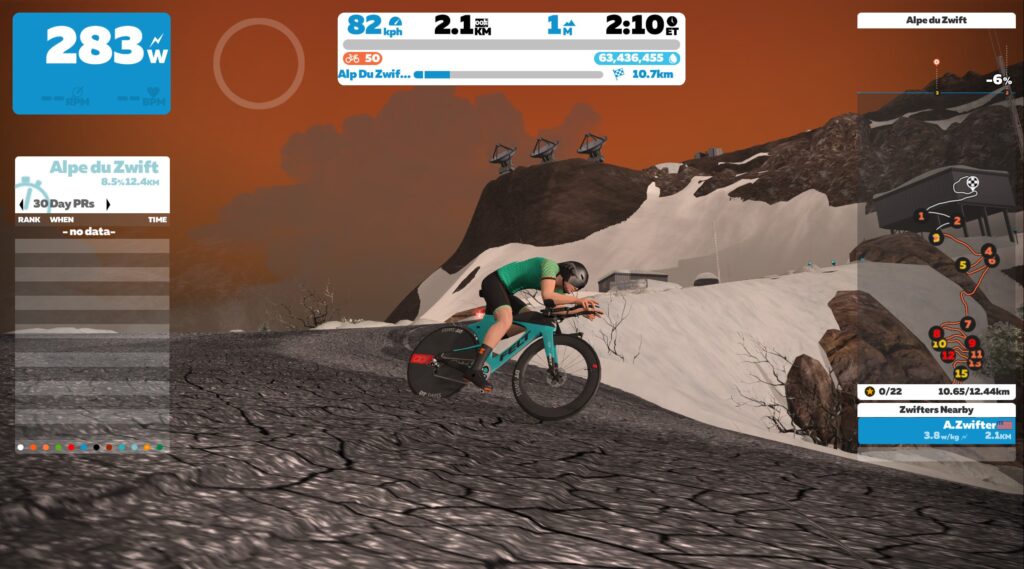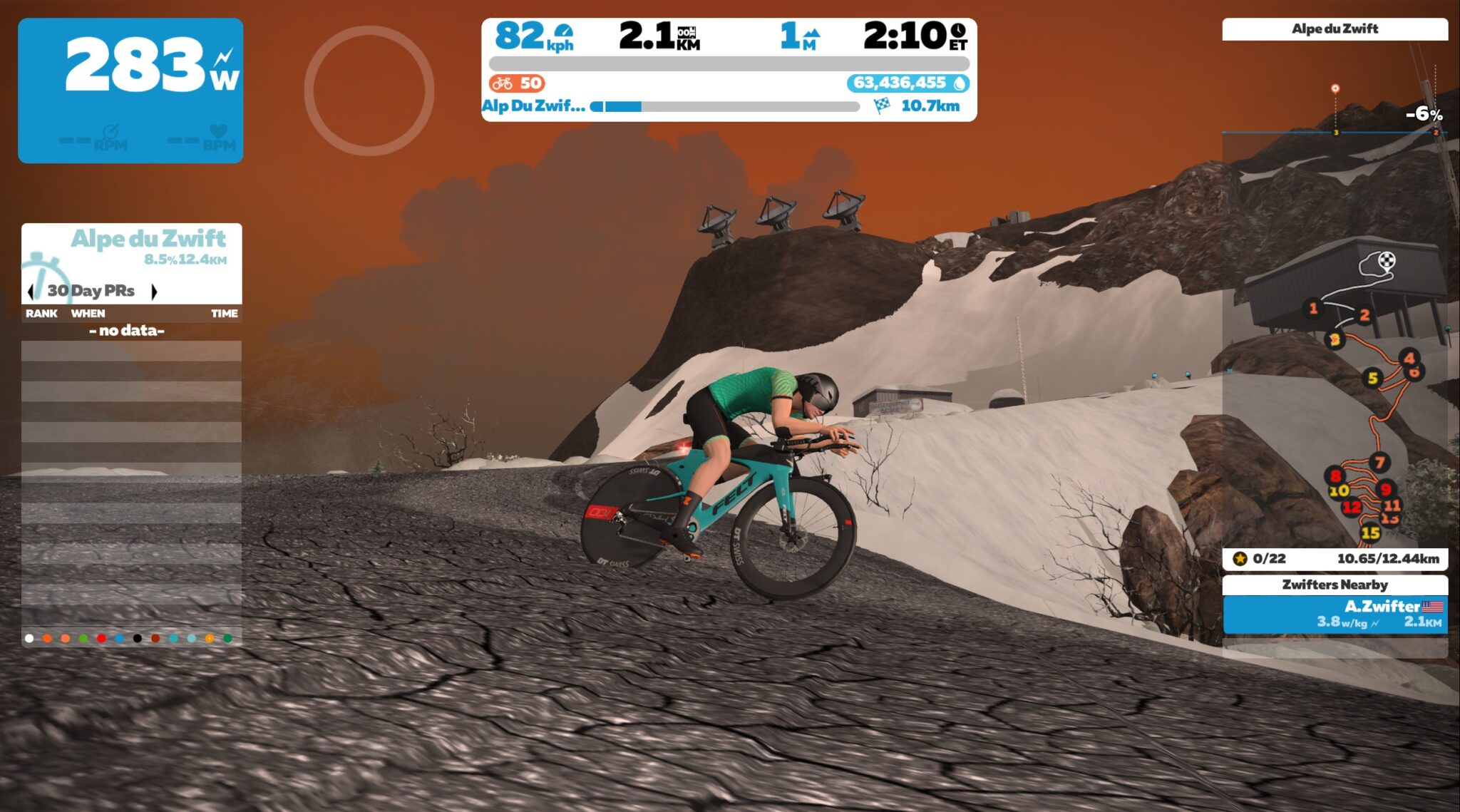 Zwift generally gets good marks for realistic avatar animations and game art, especially when compared to other cycling games. But one place Zwift has always been very unrealistic is in its cornering speeds.
Apart from the u-turn on London's Classique, there's no other place in Zwift we're aware of where any sort of automatic corner braking is applied. And that's what needs to happen if Zwift wants realistic cornering speeds, since there is no universal braking interface that would allow us to use our physical bike brakes on Zwift.
For whatever reason, Zwift hasn't prioritized corner braking in its development goals. Clearly it's doable (see London). And it's been requested by the community for years – when Crit City was launched I wrote how adding auto-braking to the course would make it even more dynamic, and make breakaways more viable if done well (read more here).
Zwift is also known for being a bit fast in terms of overall average ride speeds, which I wrote about this at length in "Are Zwift's Tarmac Speeds Realistic?". While auto-braking wouldn't fix the speed issue entirely, it would slow average speeds a bit. And that would be a good thing.
But as far as I know, Zwift hasn't done any work in auto-braking. Yet.
Full Speed Ahead… On the Brakes?
And that brings me to my theory explaining Zwift's addition of downhill event start pens and routes.
What if Zwift is planning to add/test auto-braking on the game's biggest descents? The only way to really test the realism of this auto-braking would be repeated descents. And the easy way to do that is to start at the top. Bingo!
Years ago, rebellious racers held some underground events which were ironically located atop Alpe du Zwift. The goal was to get to the bottom first, which meant riders would reverse weight dope, ride TT bikes, and anything else they could do to go fast.
The races were fun, but of course lacked realism.
Imagine, though, a downhill race where your bike slowed in each corner. You would have to sprint out of the corner back up to top speed. Wash, rinse, repeat 21 times on the Alpe. That would be a fun and fresh challenge!
Smart Brakes
Going deeper down this rabbit hole, if Zwift is testing auto-braking with the intent of implementing it all over the game, I have one request: make it work like an IRL race. Make it smart.
IRL (and this is especially noticeable in crit races with tight corners), a single rider can take a turn faster than a group of riders, because they can pick the ideal line for maximum speed.
Replicating this in game would require several things to happen:
Auto-braking would have to be increased for larger groups. Or put another way, single riders/small groups would have to be allowed to take turns faster than larger groups.
Single riders (or riders who are in a single-file line) would need to take a different line visually in tight corners compared to larger groups.
It may not be possible to easily replicate outdoor turn dynamics such as #2 on my list. But one idea I had years ago on Crit City was to base the auto braking on how much draft you're currently receiving. That is, let someone who is on the front not receiving any draft take the turn faster than those who are sitting in and drafting. This is basically what happens outdoors, and the math would be easy on Zwift's side.
In fact, if the riders receiving the biggest draft benefit were slowed the most in corners, this might nicely replicate the IRL "concertina effect" where the pack compresses into corners then stretches out as riders sprint back up to speed.
If auto-braking was done this way, you might have a turn where (for example) a single breakaway rider can go through at 45 kph, while riders sitting in the peloton are slowed to 40 kph. That's fun stuff, because now there's a real incentive to attack and get into a breakaway!
Bump it up another level to super smart auto-braking by letting drafting riders go through turns at a higher speed if there are no riders to their right or left. Again, this is what you see IRL – when you aren't boxed in, you get to take the fastest line.
Concluding Thoughts
With Wahoo recently acquiring RGT Cycling, Zwift is surely looking at RGT's feature set and prioritizing the implementation of any strong features RGT has that Zwift lacks.
Auto-braking is one such feature.
Assuming Zwift is in fact testing auto-braking on its big descents, here's my order of auto-braking dreams:
Fun to test, slightly useful: Auto-braking in the corners on Alpe du Zwift and Ventop
Baseline realism goal: Auto-braking on all Zwift roads
Race-friendly realism: Draft-influenced smart auto-braking to encourage attacks/breakaways
Game-changing, best-in-class feature: Super smart auto-braking and rider routing to reward small, well-organized breakaway groups and team time trials
Your Thoughts
Do you want to see auto-braking in Zwift? Got any great ideas for how it should behave? Share below!