Zwift's game master Jon Mayfield has posted a Strava teaser for Watopia's upcoming Desert Expansion. Here's what we can glean from his ride…
The new expansion adds approximately 8.5 miles (13.7km) of new roads to Watopia–a substantial addition, on par with the Epic KOM, Jungle, and Alpe du Zwift expansions. Here's where it fits into the existing Watopian road system: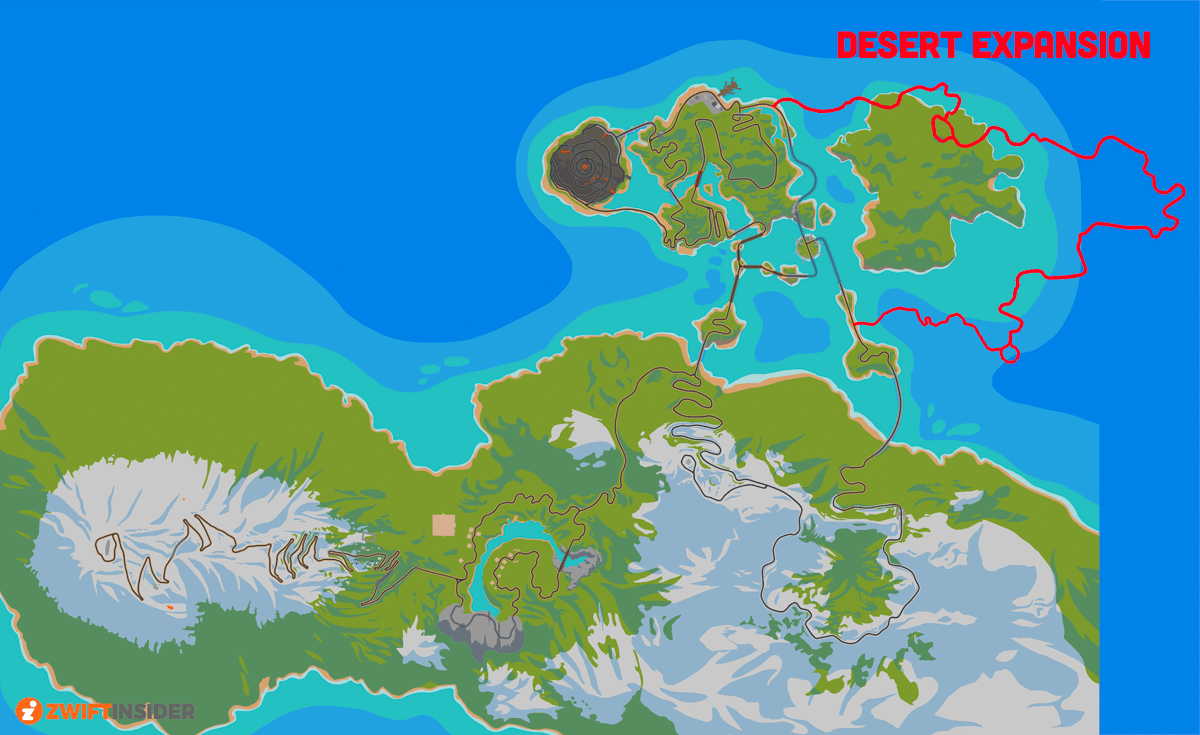 This expansion is desert-themed, as shown in Jon's screenshot below:

Most of the desert expansion is pan-flat. There is a slight climb up to the desert from where it connects with Ocean Boulevard just before the ramp down into the tunnel, and a slight descent from the desert to the connecting point which comes just after Ocean Boulevard ramps up towards the Epic KOM.
There is a special sprint jersey awarded–in fact Jon is wearing it in his screenshot and you can see the sprint point on the profile portion of the minimap.
For those who are wondering: the curious-looking loops are used for turnarounds, so don't get your hopes up, velodrome lovers!
In the past Strava leaks have been posted by ZwiftHQ 1-2 days before an expansion goes live, so I'm sure this desert expansion's arrival is just around the corner. Can't wait to give it a go!