Our goal: to transform a 265-pound rookie rider with a tested 1.92w/kg FTP into a cat C Zwift racer (2.5w/kg+) in 6 weeks.
The first week was mostly about orientation and baseline testing, the second week about building endurance and improving form on the bike. In the third week we started pushing the endurance Boone was building, working to keep the watts higher over the duration of the ride. Week four was more of the same, with some cadence work mixed in.
In this fifth week, we brought VO2 workouts into the mix. Bring on the suffering!
The Plan
As a reminder, here's the basic plan we've settled on for the 6 weeks. (Many thanks to Alan Dempsey of HPP Coaching for giving us solid advice that sets Boone up for success).
Week 1: Benchmark testing + Endurance
FTP test, attempt first Zwift race, and get some time on the bike
Weeks 2-4: Endurance + Cadence Work
Lots of work from low zone 2 to mid zone 3, with some high-cadence drills to train the legs for efficient pedaling
Weeks 5-6: Endurance + Intensity, Finishing with Benchmark Testing
Start with similar rides as weeks 2-4, with some VO2 and threshold efforts included in short durations. Toward the end of week 6 we'll do another FTP test and Zwift race, so we can compare progress from week 1.
Ride #17: First Structured Workout
Up to this point, the only structured ERG workout Boone had done was the ramp test in week 1. I wanted him to try a full ERG workout, just to experience it. Plus I knew it was time for him to get some VO2 intervals in, which would increase his lungs' ability to absorb oxygen while helping him work on recovering from hard efforts as well. Great race training.
I designed a quick VO2 workout for him. Traditional VO2 workouts are 5×5 minutes at 110-120% of FTP, but I knew Boone wouldn't be able to do 5 minutes at VO2 max right out of the gate. So we started with 5×3 minutes, with 3 minute recovery in between. Here's how it looked…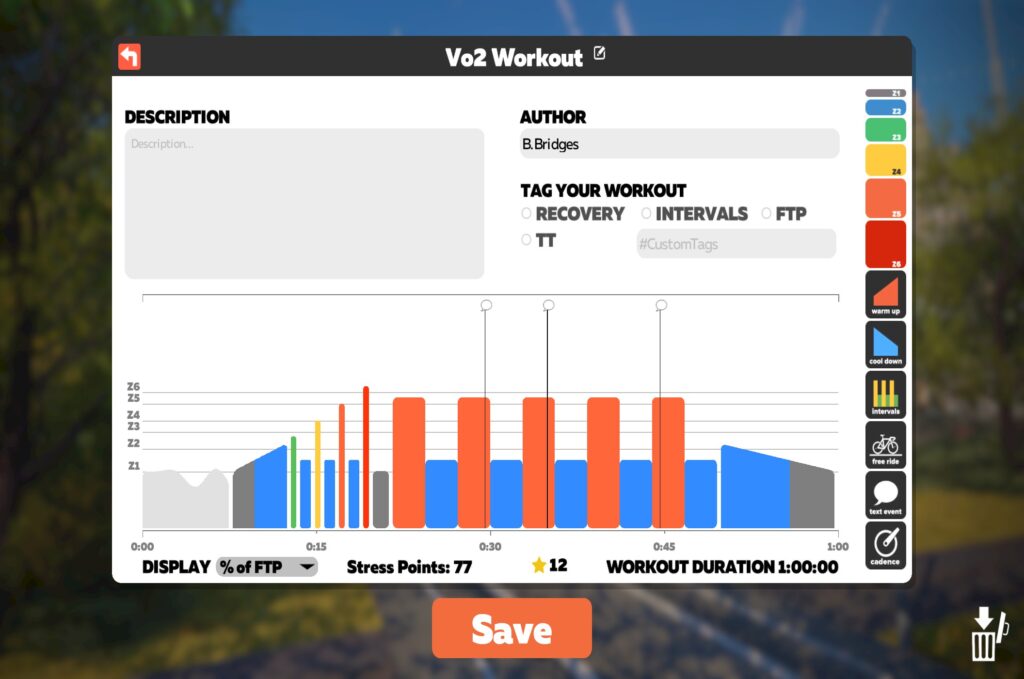 We hadn't tested his FTP since week 1, so I bumped it up in his settings from 230W to 250W, as that was my estimate for his current level.
We headed for the Fuego Flats desert for a fast, flat workout. I even put him on a TT bike for the full experience.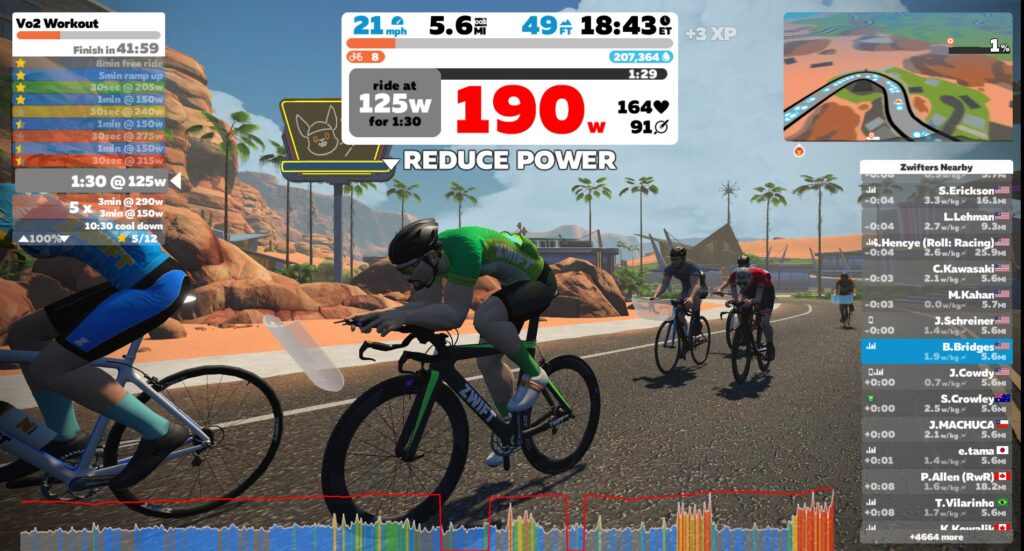 As we entered Saddle Springs I noticed Australian pro triathlete Sarah Crowley just up the road, doing her own steady ride on a TT bike. Boone ended up passing her, then getting passed, for most of his ride. I told him he was "beating" a pro triathlete, but I think at that point he was suffering too much to care.
He finished the first three intervals perfectly. The fourth almost killed him, but he completed it! (Anyone who has done VO2 workouts knows this means you're doing it right.) For the final interval, I knocked the FTP bias down to 90%, so he could finish it.
This workout showed Boone the power and the pain of structured ERG sessions. They are powerful because they can target very specific fitness adaptations, and do it very efficiently. But they're also painful because they can force you to do exactly what hurts the most!
Boone's a glutton for punishment. He said he wanted to do the same workout for his next ride, but have the rest times be just 30s longer. He figured he could complete it if that was the case. Game on!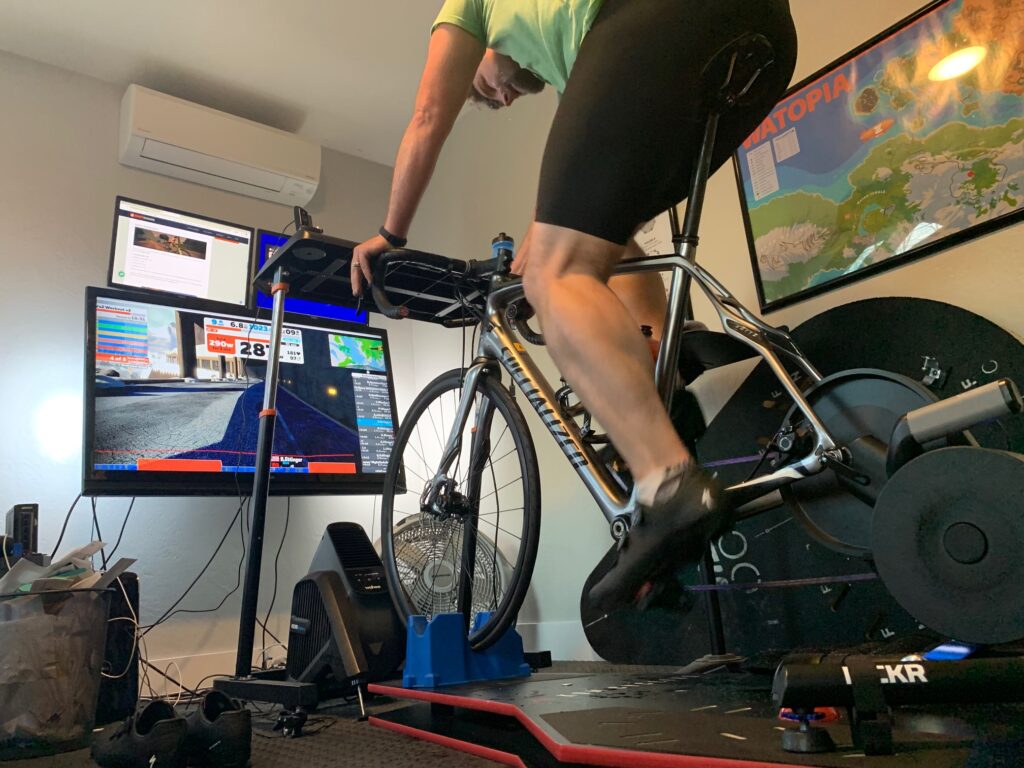 Ride #18: VO2 Workout Redux
We headed out for the Mountain Route for this workout, just for a change of scenery. I figured it might be psychologically a bit easier to push sustained watts on a long climb – I know it is for me!
I increased the rest intervals on his 5×3 workout so he was doing 3 minutes at 115% of FTP, then 3:30 rest, 5x. And he completed all five intervals!
We kept an eye on his heartrate this time around, looking at what he finished each VO2 interval at, then what his heart recovered to before starting the next interval. Here are the numbers:
177 to 153
180 to 161
182 to 163
182 to 164
184 to 168
He made it to the top of the Epic KOM, and enjoyed his well-earned descent.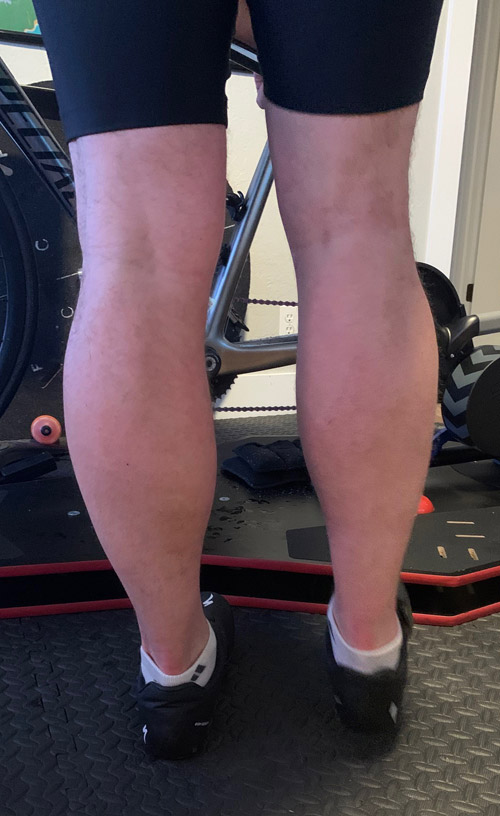 Ride #19: Change of Plans with Dan
This ride began with the plan to warm up with Dan Diesel before popping over to C. Cadence's group to see how long Boone could hang at her pace.
But he ended up doing high-cadence work during his warmup, and a few short sprints, and was just having a good time free-riding Watopia Flat. So he decided to stay there.
He got in a good hour session, including a few sprint efforts with no hands on the handlebars. Yes, you read that ride. Boone still finds it a bit challenging to stay on the bars for an entire ride, as that's not a posture he's used to. So he'll sit up in the seat from time to time. Today he decided to try sprinting like this.
And he hit over 900 watts. More than once. Jimmeny Christmas… that's what 17.5″ (44.5cm) calves will get ya!
Ride #20: Ramp Test
We were both dying of curiousity wondering what Boone's current FTP was, after 5 weeks of solid training. So we decided it was time for a ramp test.
I figured his FTP was in the neighborhood of 250-260 watts, just based on what I've been seeing from him. He started the test and went through each minute's interval, bumping up by 20 watts each minute. At 260W he started feeling the effort, but he had plenty left. 280, 300, 320W… now the heartrate was getting up there.
He finished the 340W interval and stopped. "I knew I couldn't finish 360W," he says.
"But you're supposed to go until failure!" I said. Surely I had told him this before… right? Maybe not. It was news to him.
So he finished with an FTP of 257W, according to Zwift. This is calculated as 75% of your best 1-minute wattage during the test. But Boone definitely had more in him. He and I both agreed he probably had 20-30s of 360W, at least, before failing.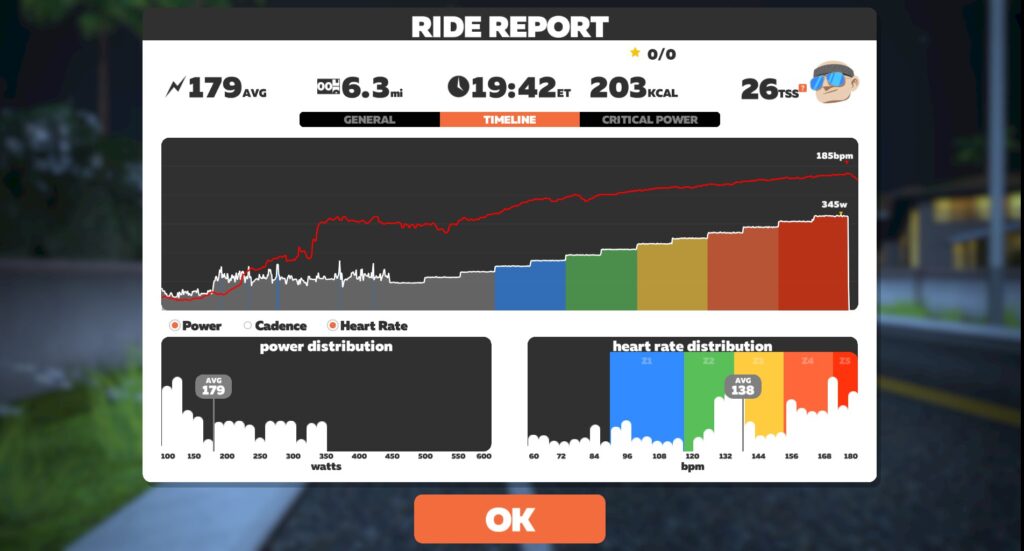 Week #5 Takeaways
Boone, like many cyclists, is torn in his opinion of ERG workouts. He loves the efficiency, specificity, and fitness gains. But they're so hard.
It won't be easy, but we both think hitting our target of 2.5w/kg in just one more week is doable. Boone continues to drop weight with careful eating and regular exercise – he's down 25-30 pounds in 5 weeks! And his FTP is increasing nicely – heck, we don't even know what it actually is, but it's jumped at least 27W in 5 weeks based on the ramp test results!
Our target right now is for him to weigh in at 235 pounds, and test at an FTP of 270W. That'll give him an FTP of 2.53w/kg. It's going to be challenging week for him, with being out of town for one of his scheduled rides plus the tasty foods of two birthdays and Valentine's Day in his near future. But he's committed to staying the course.
Looking for Zwift Setup Help
Boone has been using my Zwift setup for this 6-week challenge, but he's looking to get his own setup. We thought it would be fun (and helpful) to reach out to Zwifters for advice. And maybe, just maybe, one of you may have a bike for sale that fits? (It's hard to find a decent bike these days, especially with our local shop having nothing in stock for months.)
Here's what we're wanting help with. Please share in the comments below…
Smart trainer recommendations
Zwift device recommendations: PC, AppleTV… what do you think is best?
Got a size large road bike you want to sell? (Boone is 6′ 1″, but with short legs). Share below, or email me at

[email protected]

!
Any tips and tricks you might offer to make Boone's Zwift setup the best it can be? Share them below, too!
Support Boone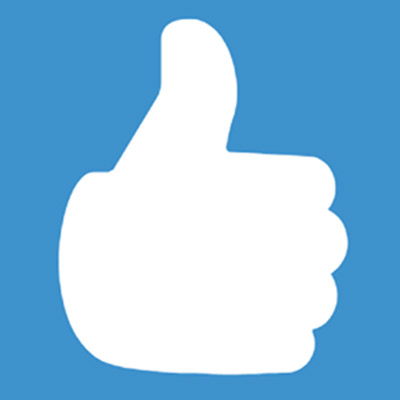 Thanks to everyone who followed Boone on Zwift and Strava and gave him lots of Ride Ons and Kudos. He's loving it! If you haven't done so yet, follow him on Zwift (name "Boone Bridges") and Strava.
Your Thoughts
Got any tips for Boone? Comments on this week's efforts? Share below!