The world of Zwift holds a special place in our meta-hearts, and we've begun designing charts that speak to its unique nature. Thanks to everyone who commented on our first set of charts. Here's the next bunch!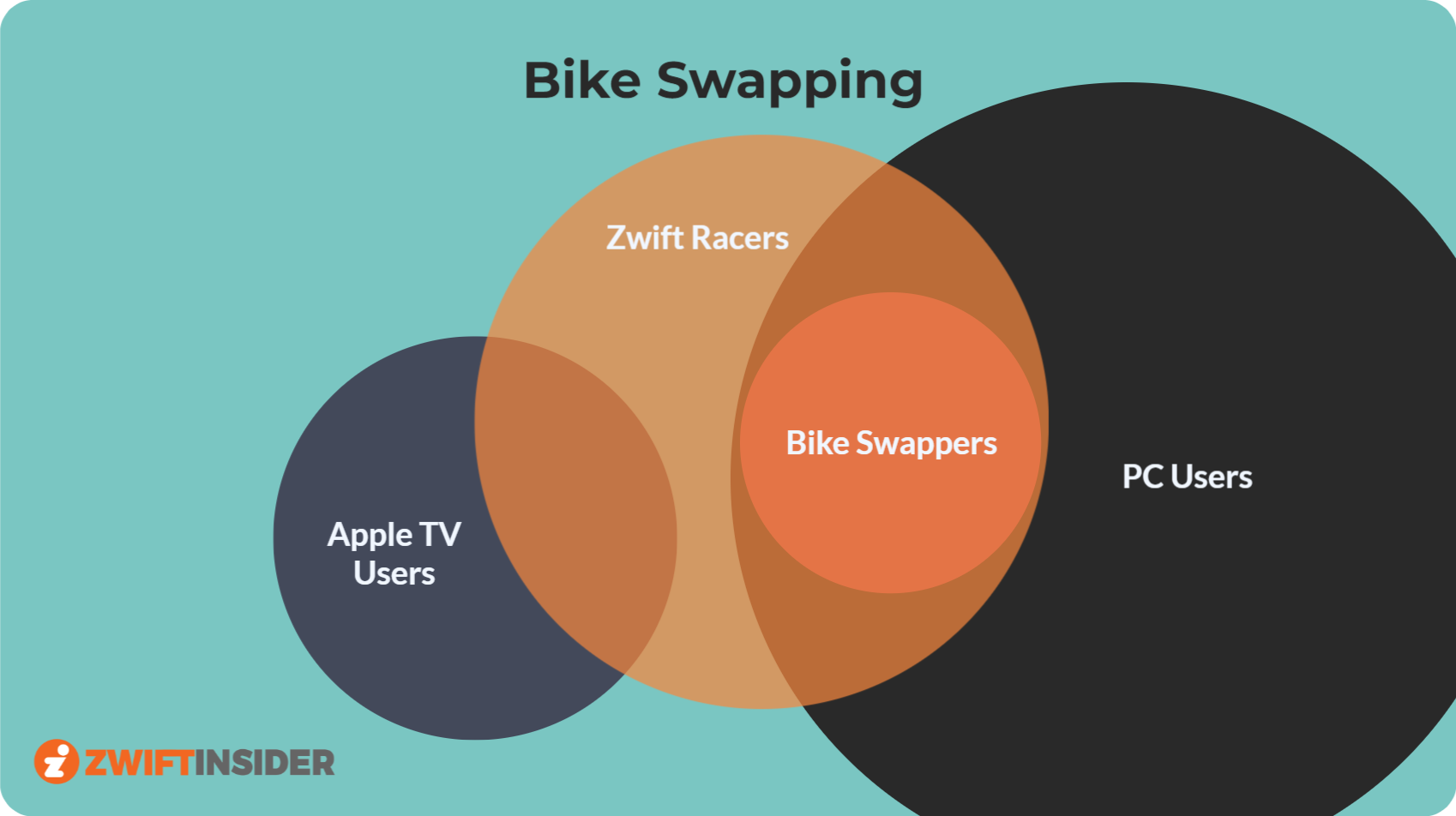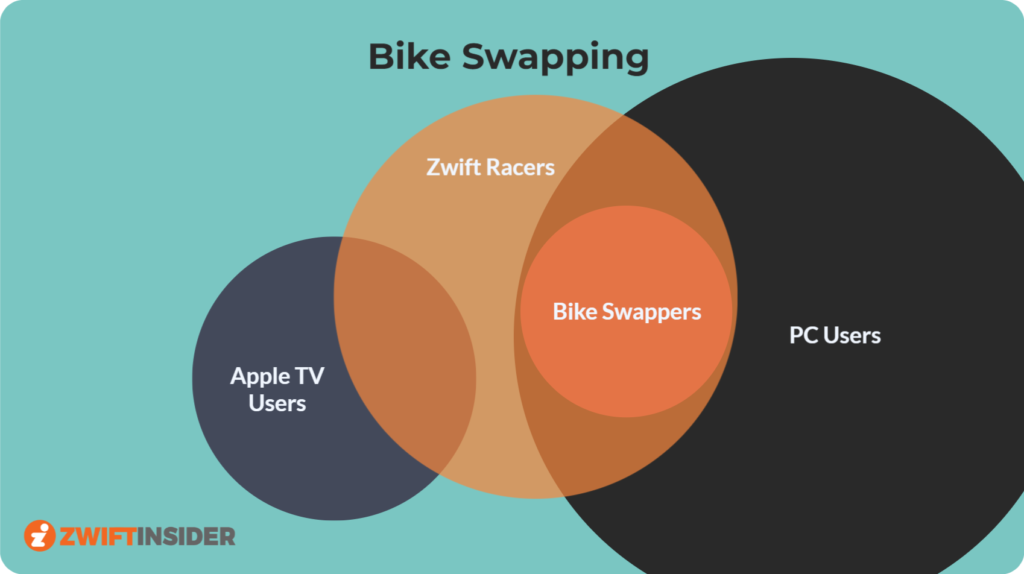 Riders swap bikes in real-life races… why not on Zwift? Well, because AppleTV's remote sucks, that's why! On courses that include swap-friendly sections like Makuri Islands' Temple KOM, PC users have a distinct advantage. Learn how to swap bikes quickly >
---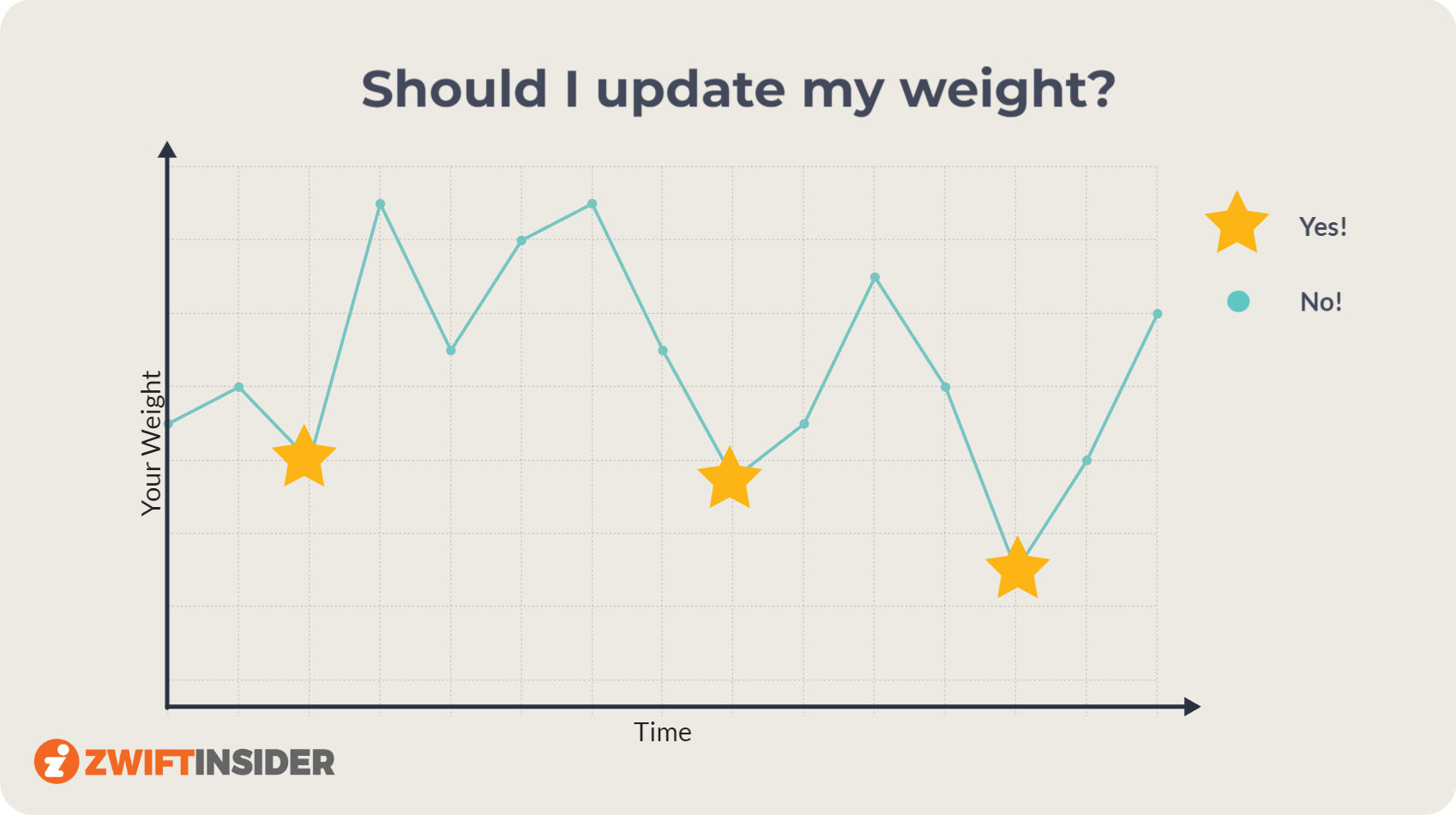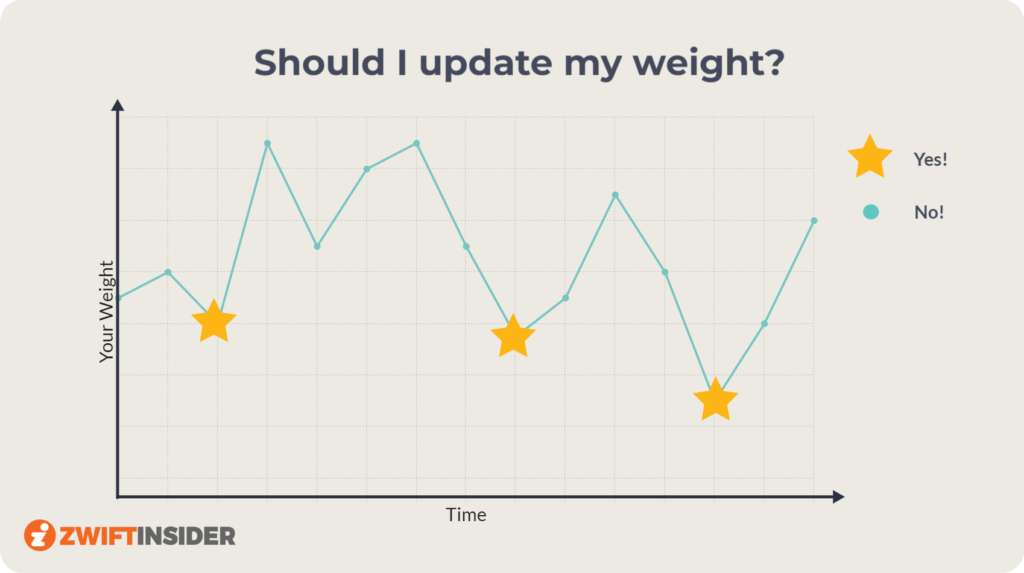 Some Zwifters use smart scales that automatically sync their weight to Zwift. We salute these bastions of racing transparency. (BTW: Withings sync on Zwift has been broken for years – but there's an easy workaround.)
The rest of us must manually update our weights. And while we're convinced that the vast majority of Zwifters aren't weight doping in any extreme way, we're quite sure many riders have skipped updating their weight on "heavy" days, optimistically looking forward to the day when their weight magically drops.
And as soon as it drops below their current setting, you can bet it will be updated.
---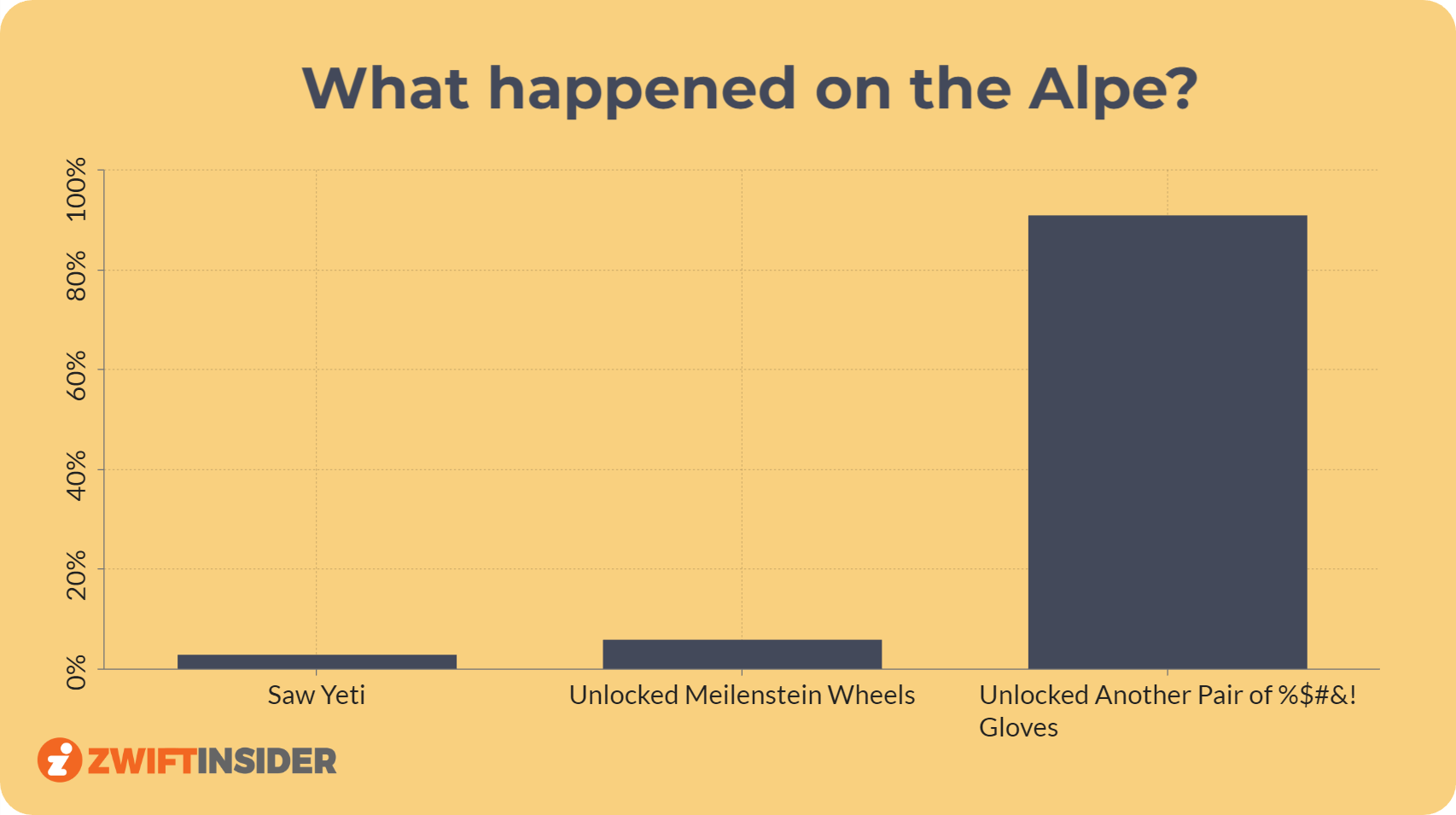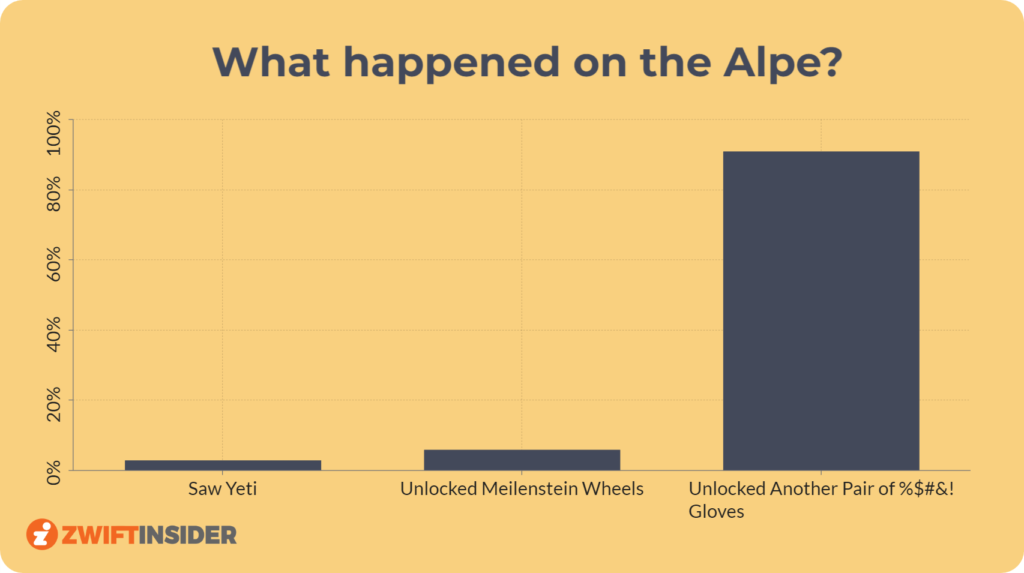 If you've ever searched for the Yeti or tried to unlock the coveted Lightweight Meilenstein wheels, this chart will speak to your soul.
Your Thoughts
What do you think of this first set of Zwift charts? Got an idea for a useful chart we could put together? Share below!