The world of Zwift is a fascinating corner of the metaverse. Hundreds of thousands of human-powered avatars ride and run these virtual worlds, and each has its own story. Trying to wrap your mind around it all could drive a person to madness!
But never fear, dear reader. With a nod to WIRED's long-running Chartgeist column, we've put together some charts to help you peer into Zwift's soul. Please note that our goal here is not statistical perfection, but rather a distillation of Zwift's essential characteristics. Enjoy!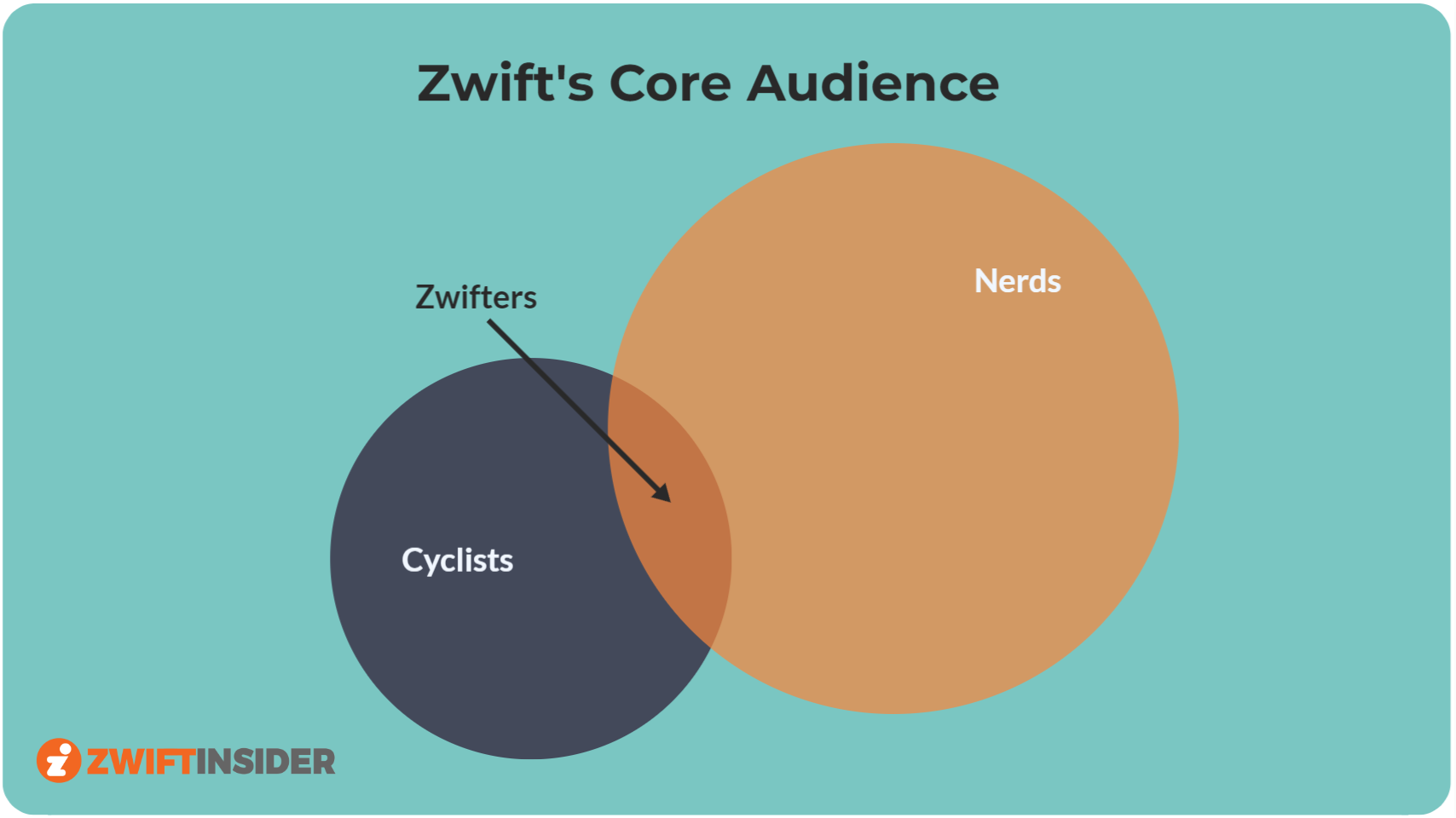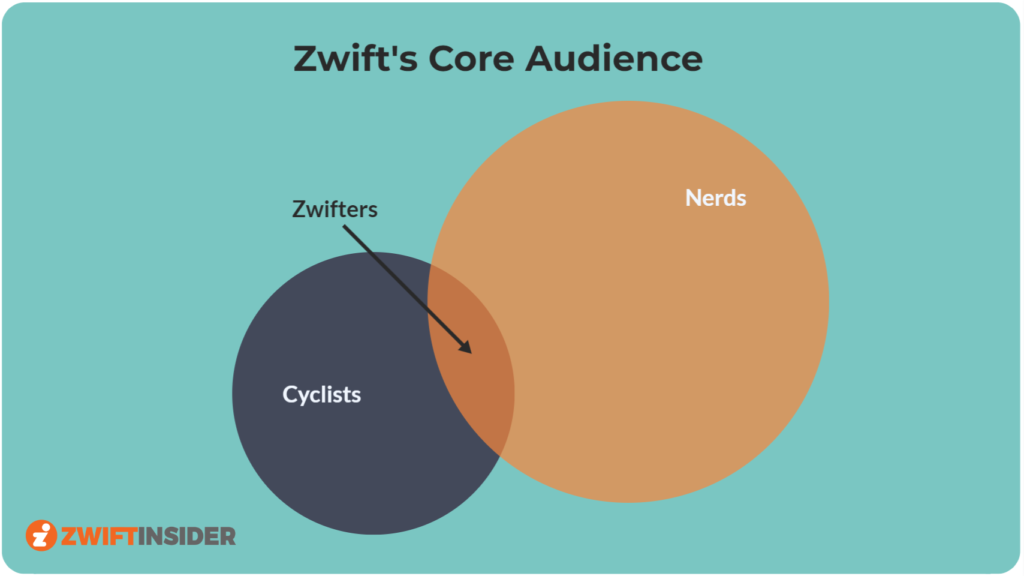 Zwifters come in all shapes and sizes, nationalities and ages, genders and experience levels. But if we really boil Zwift's core userbase down to their essential characteristics, we're left with just two distinctives: a proclivity for cycling, and enough nerd-cred to feel comfortable cobbling together the various bits of tech required to get Zwift working.
---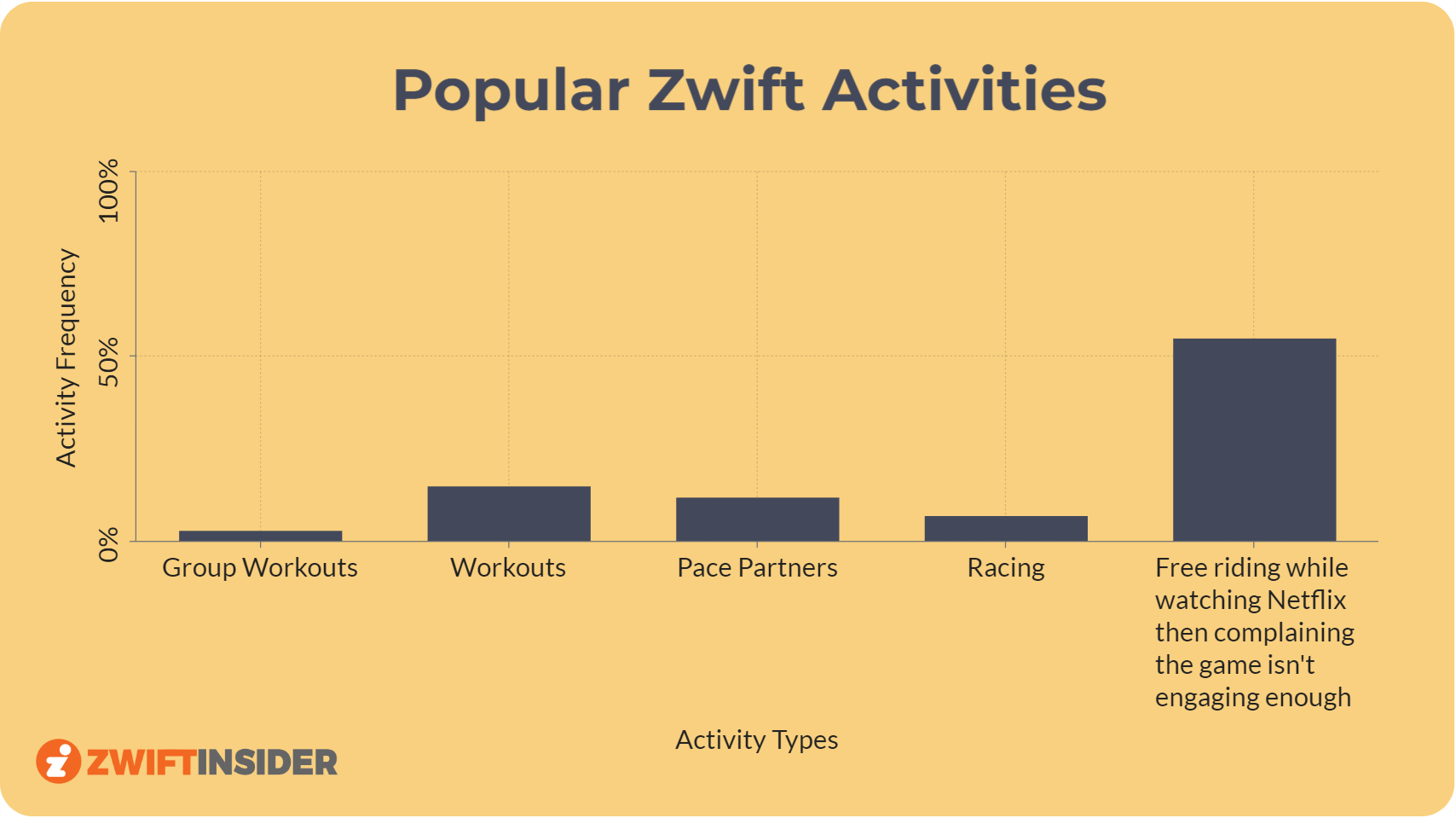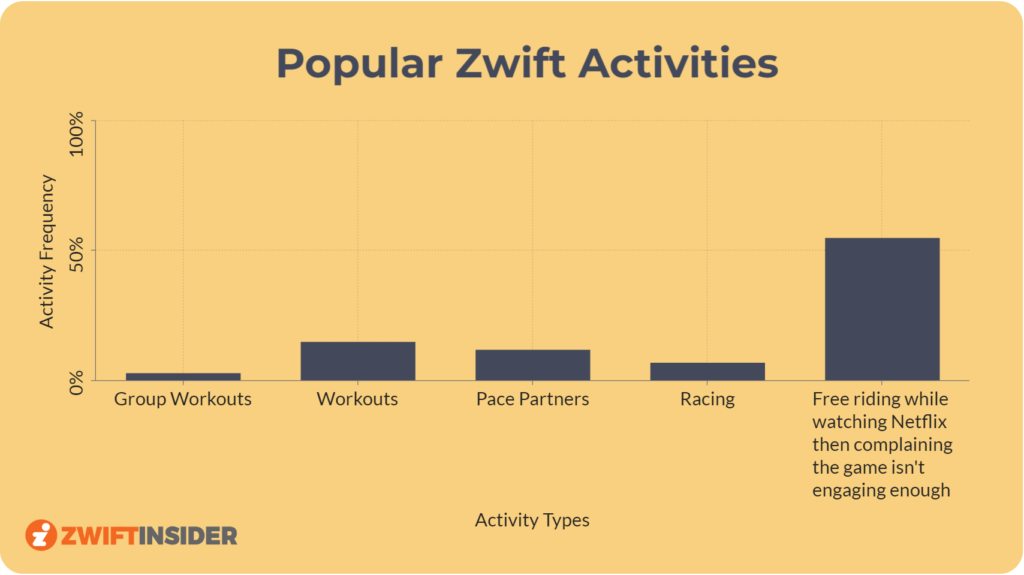 When you "Zwift", what are you actually doing? "Zwifting" is a term that captures many different types of activities. We can ride or run. We can do a structured workout, a social ride, a competitive race. But which activities are most popular?
---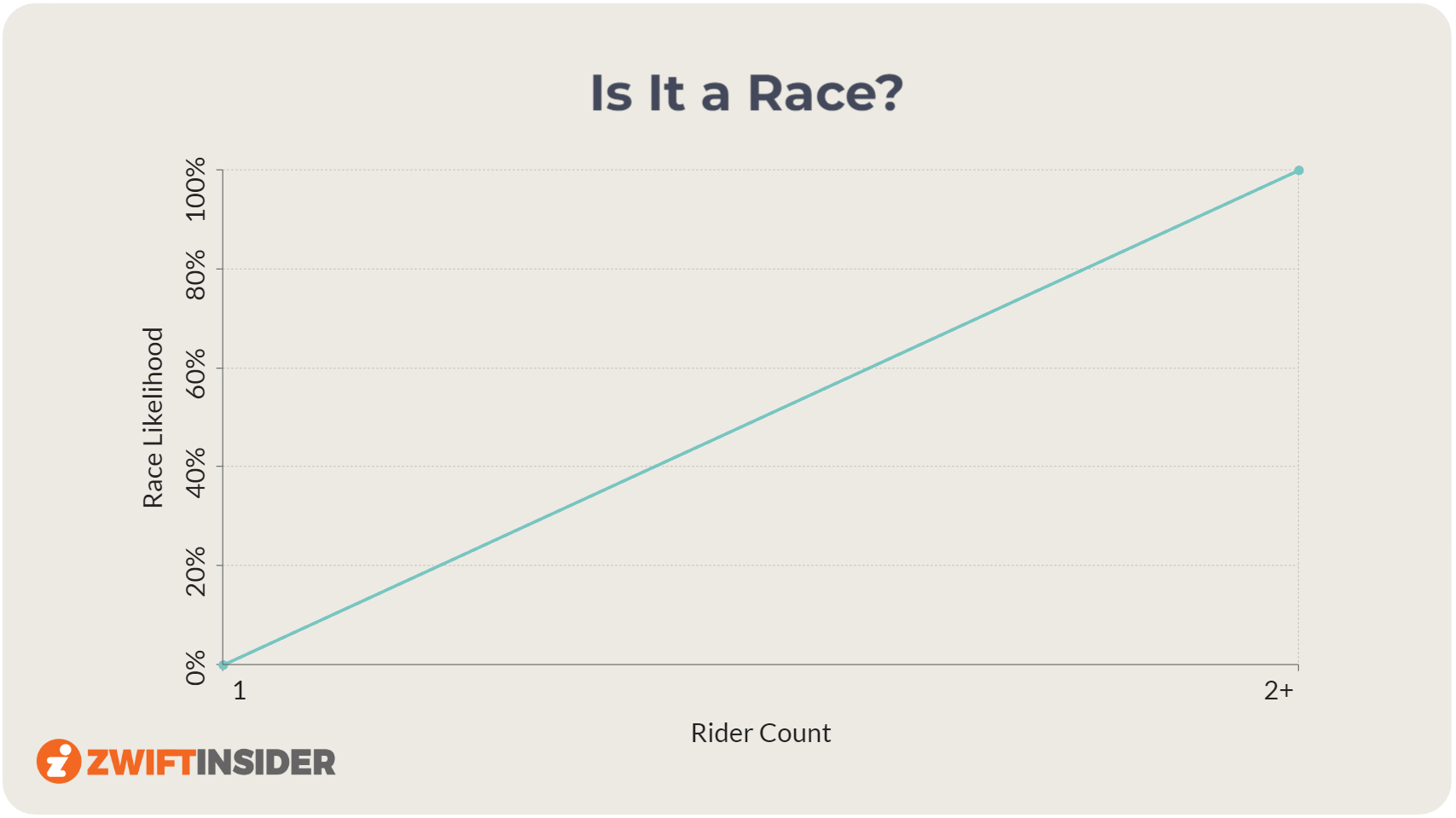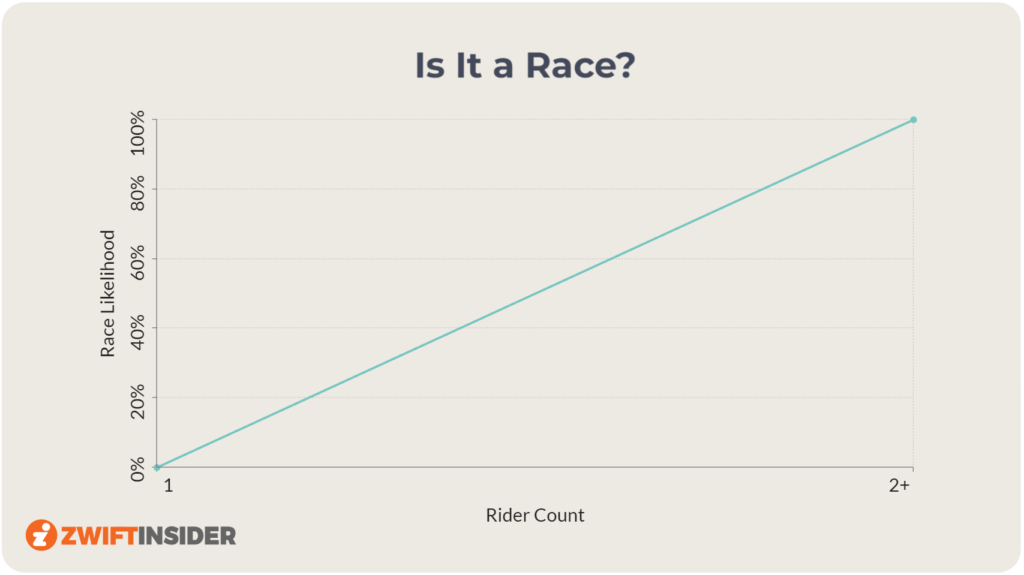 Speaking of activity types, have you ever wondered if you're in a race while riding on Zwift? It's an easy question to answer, thanks to our handy chart! Just count the number of nearby riders…
Your Thoughts
What do you think of this first set of Zwift charts? Got an idea for a useful chart we could put together? Share below!