Zwift's worlds are full of colorful flora and fauna. Watopia's creatures, in particular, bring an especially fun aspect to the game. It all started with Scotty the Squirrel, but now we have Jarvis the Bear and numerous unnamed animals like the ocean tube whale, the desert roadrunner, the ibex atop the Epic KOM, and of course the dinosaurs in Titans Grove.
But have you seen the Yeti on Alpe du Zwift?
A Playful Hint
The Yeti is the most elusive of Watopia's creatures, and in fact his (her?) existence wasn't confirmed until months after the Alpe arrived in-game. Zwift's creative team placed a playful hint after turn 12 which says "Méfiez vous du yeti" (beware of the yeti) in 4.9km: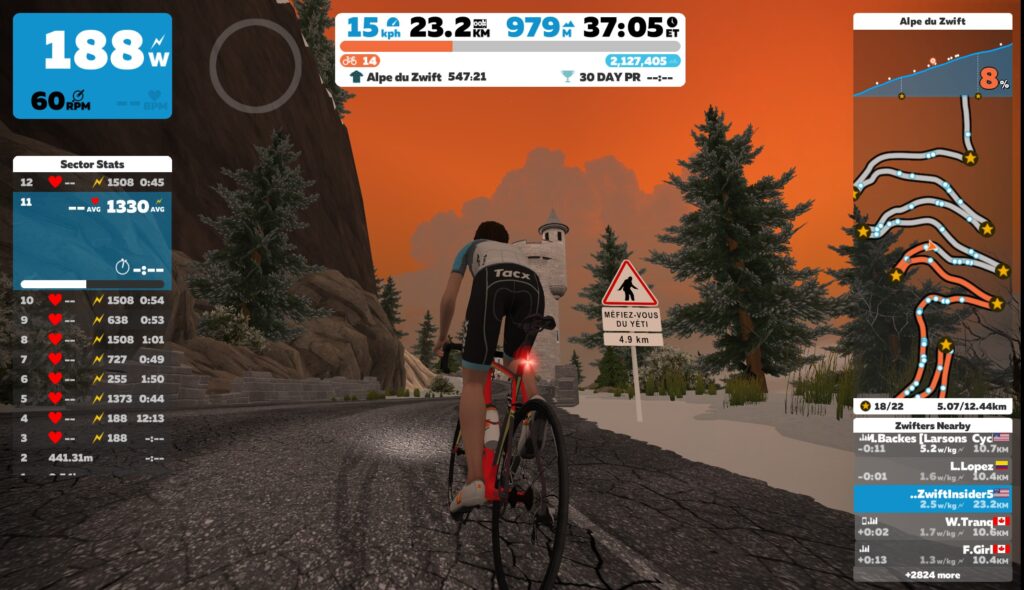 Then just up the road, Zwift artists had a little fun, turning tree branches on turn 9 into an object that looked rather yeti-like: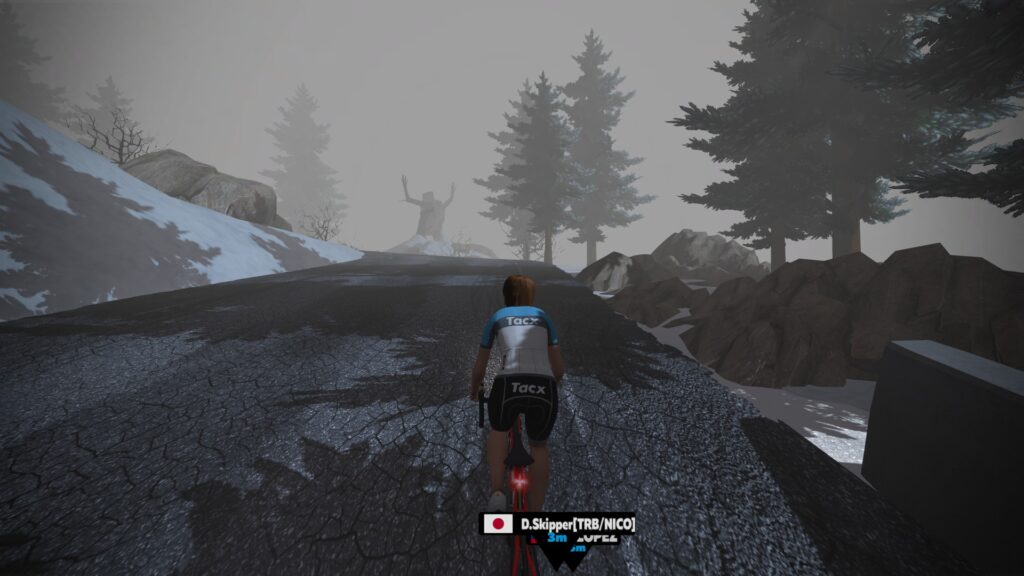 But this isn't the Yeti. And it's nowhere near 4.9km from the warning sign. No, to see the elusive beast you'll need to keep climbing!
The Yeti also makes an appearance on the Crit City mural: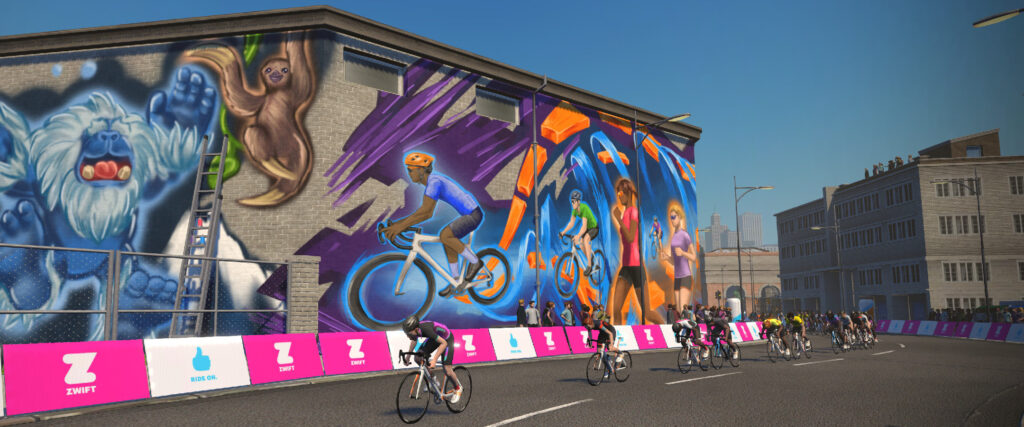 Yeti's Favorite Haunts
The Yeti is most commonly seen off to the left after you pass the orange tents of turn 7, sitting on the rocks to the left of turn 5, or on the right side of turn 4. These areas, incidentally, are approximately 4.9km from the warning sign at turn 12.
Here are a few Yeti pics from Zwifters:
Caught on Camera: a Yeti In the Wild
I've never seen the Yeti while riding the Alpe, despite keeping my eyes open on 25+ trips to the top. I've even held multiple Yeti hunting expeditions, parking my bike near turn 5 and recording video for hours so I could later scrub through quickly to see if I could spot the Yeti.
But no joy. No Yeti.
Then just a couple weeks ago, I parked at turn 4 and powered up the trail camera. Here's what happened a few hours later:
As far as I know, this is the first instance of the Yeti being caught live on camera. I'm still waiting for the call from National Geographic.
What About You?
Have you seen the Yeti? Where did you spot him? Share below!