The first race of Zwift Racing League 2021/22 Season 2 happens Tuesday, January 11th (Monday the 10th for Premier Division racers), and everyone is stoked to jump back into the ZRL action.
This first race is special for a few reasons:
It's the first race of the season (always fun, as racers meet this season's competition)
It's the first ZRL event ever held in Neokyo, and (obviously) the first time we've ever raced the Neokyo All-Nighter route
It's the shortest ZRL points race we've ever had (24.6km)
Let's dig into the course, including tips for bike choice, strategic options, and crucial pinch points:
Looking at the Route: Makuri Islands' Neokyo All-Nighter
This route is 24.6km (15.3 miles) long, with 167 m (548') of climbing. All categories are racing just a single lap, meaning A/B races will finish in around 30 minutes, with C/D races probably finishing closer to 35 minutes.
This course has something for everyone: four flat sprints for the wattage bazookas, and a short KOM for the climbers: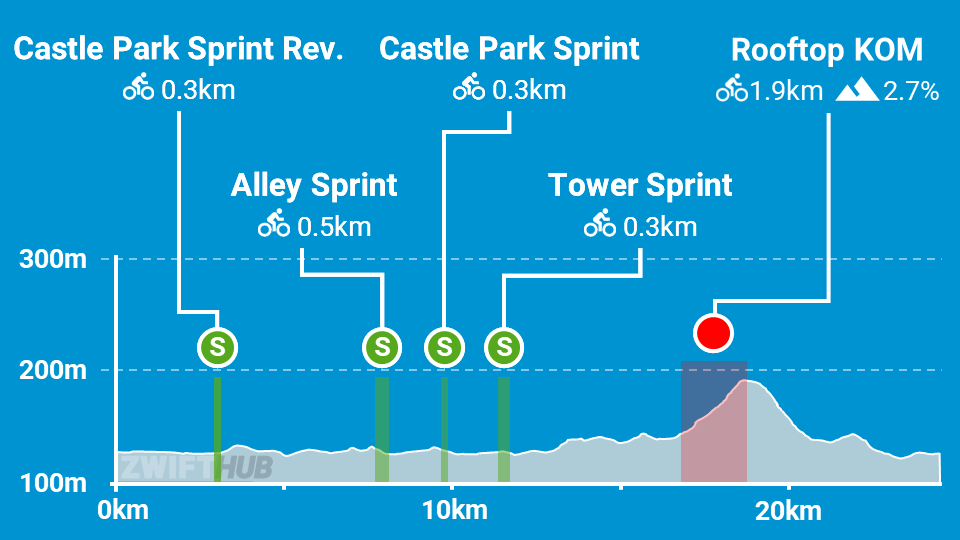 The course breaks up nicely into two halves.
First half: flat, with 4 sprints

3km: Castle Park Sprint Rev (300m)
7.8km: Alley Sprint (480m)
9.7km: Castle Sprint (300m)
11.4km: Tower Sprint (300m)

Second half: two key climbs, then the descent and finish

13km: 200m kicker at 4%
16.8km: Rooftop KOM (1.9km at 2.7%)
This is a twisty, new course, and many riders will be unfamiliar with the sprint locations. Use this to your advantage in the first half of the race. Do your homework. Learn where the sprints start and end.
Important: all four sprints are awarding first across the line (FAL) points, but only the longest sprint (Alley Sprint) awards fastest through segment (FTS) points. Time your efforts accordingly.
Just after your final sprint (Tower Sprint) you will turn right and go under an overpass. Get ready, as the climbing efforts are about to begin!
The road will take a hairpin left, and you'll hit a 4% ramp approximately 200 meters long. This will be the biggest attack point of the race thus far.
This ramp takes you up onto the railroad level, where you'll enjoy more flat roads for a bit (including riding through the Railroad Sprint banner for another powerup, without having to actually sprint!).
Then you'll reach the most selective portion of the entire route: the Rooftop KOM:
This climb will take anywhere from 2.5-4.5 minutes depending on your fitness. It's difficult to set a steady rhythm on this twisty climb because of how the first half stairsteps up, so mind your position in the pack, and be sure to apply extra power where the road is steepest.
Recover on the descent after the KOM, then once you hit the Arcade get ready for the final effort to the line. Exiting the Arcade you've got 400m left. Time that sprint perfectly and you may just end up on the podium!
Read more about the Neokyo All-Nighter route >
PowerUp Notes
Riders will be awarded powerups through each segment banner, meaning we'll get 7 powerups during the race (one at each sprint segment, one at the top of the KOM, then one each time we ride through the Railway Sprint banner, even though there's not a sprint segment for us to contest in the direction we're traveling.)
Three powerups will be randomly given out at each banner: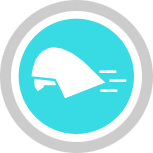 Aero Boost (helmet): makes you more aerodynamic (reduces your CdA by 25%) for 15 seconds.
Best used when you're going fastest and air resistance is highest. Very handy in sprint efforts, flying finishes, and attacks off the front.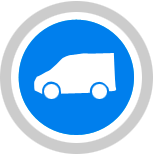 Draft Boost (van): increases the draft effect you are experiencing by 50% for 30 seconds.
Use at higher speeds (flats and descents) when you are already drafting off another rider (since this powerup only helps when you are drafting.) Very handy for increasing recovery while sitting in the pack, or boosting your speed while sprinting through the pack.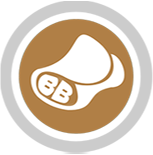 Burrito: turns off draft effect for riders within a 2.5m radius for 10 seconds.
Use when attacking off the front so opponents have to work harder to follow you, or use it in the group to make everyone nearby hate you for 10 seconds.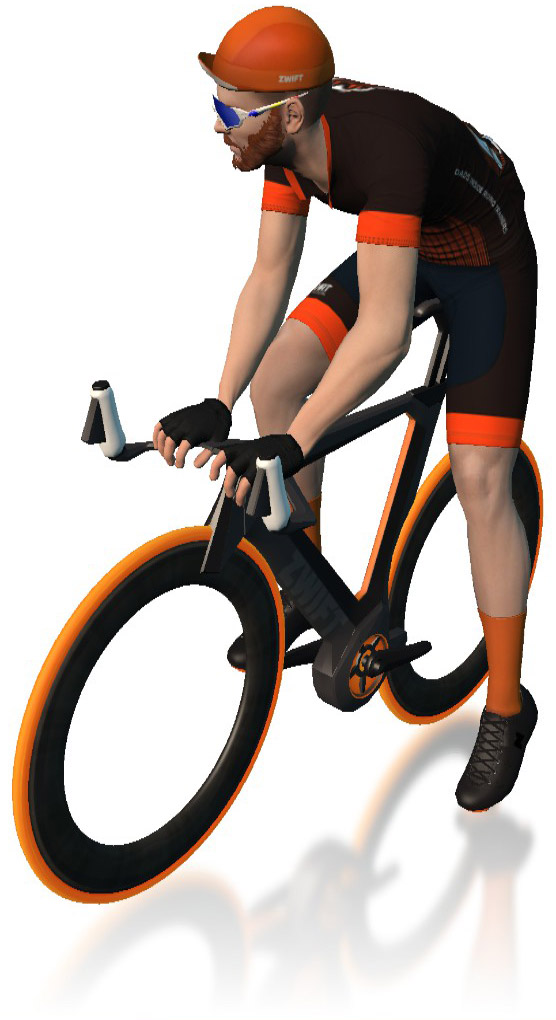 Bike Frame + Wheel Choice
Aero rules the day here, because even though the two climbs will prove decisive, neither is long or steep enough for a lightweight rig to outpace an aero rig.
We tested some common setups on the Rooftop KOM… here are the results:
Tron (Zwift Concept Z1): 228.66s
Specialized Venge S-Works+DT Swiss Disc: 228.86s
Scott Addict RC+ENVE 7.8: 229.01s
Specialized Aethos+Lightweights: 230.5s
A super-aero disc setup will give you a slight advantage over the Tron in the sprints, but the Tron gives a slight advantage on the climb. Choose accordingly.
See Tron vs Top Performers for a look at the relative performance of various bikes and wheelsets.
More Route Recon
Many events now being consistently planned each weekend on the upcoming ZRL route. If you're not familiar with this course, jump into one of these events and do some recon! Here's a list of upcoming Neokyo All-Nighter events.
Looking for a video recon, with lovely British commentary to boot? Here are our two favorite recon videos this week:
Si Bradeley
Sherpa Dave
Strategic Options
There are several smart strategies to employ in this week's race, depending on your strengths as a rider and the overall strengths of your team:
All In On the Sprints: sprinters who don't fancy their chances on the KOM would be wise to grab all the points they can on the opening 4 sprints, then ride smart to maximize their finishing position.
Triple Sprint Attack: the second sprint (Alley Sprint) is the longest, and the only one awarding FTS points. A strong sprinting team might try attacking on this sprint and staying away for ~3.4km to the end of the Tower Sprint, grabbing lots of points on three sprint segments along the way.
Rest + Climb: non-sprinters will be sitting in and reserving energy in hopes of staying with the front group over the key climbs. Climbers may be able to grab some KOM points, but if nothing else you may be able to earn strong finishing points if you hang with the front to the end.
Sag Start: with the KOM awarding FTS points, strong climbers would be smart to start near the back of the front group, then finish near the front. This will give you the shortest segment time, while letting you benefit from the draft during the climb. That draft is crucial on this section, which includes many flat portions.
Clawing It Back: with nearly 6km of descent and flat after the KOM banner, heavier riders will have the chance to catch some riders up the road if they work together and use powerups wisely. Solo riders who don't find others to work with will be quickly swept up before the finish.
Arcade Attack: the ride through the twisty Arcade road begins with around 800m to go, and ends with 400m left. A rider attacking in this section should be able to get off the front with fewer riders noticing, since you can't see more than a few meters up the road in the Arcade. It's a pursuiter's dream finish!
Watch the Premier Division Race
Zwift's top racers will kick off their season Monday.
Your Thoughts
Any insights or further thoughts on the first race of season 2? Share below!