The sixth and final points race of the regular Zwift Racing League 2021/22 Season 1 happens Tuesday, November 16nd (Monday the 15th for Premier Division racers). And it's the Queen Stage, really, since it features the longest climb of the season tackled multiple times!
The race takes place on Makuri Islands' Countryside Tour route, a first for ZRL. With a significant dirt section, this is also the only route of the season that has racers wondering if they should swap bikes mid-race. But more on that later…
Let's dig into the course, including tips for bike choice/swaps, strategic options, and the crucial pinch points where riders will get dropped each and every lap.
Looking at the Route: Makuri Islands' Countryside Tour
One lap of this route is 15.8km (9.8 miles) long, with 185m (607′) of climbing. A/B categories will race 2-2/3 laps (43.2km), making it a decently long hour+ effort similar to the last few races points races. C/D will only be racing 1-2/3 laps (27.4km).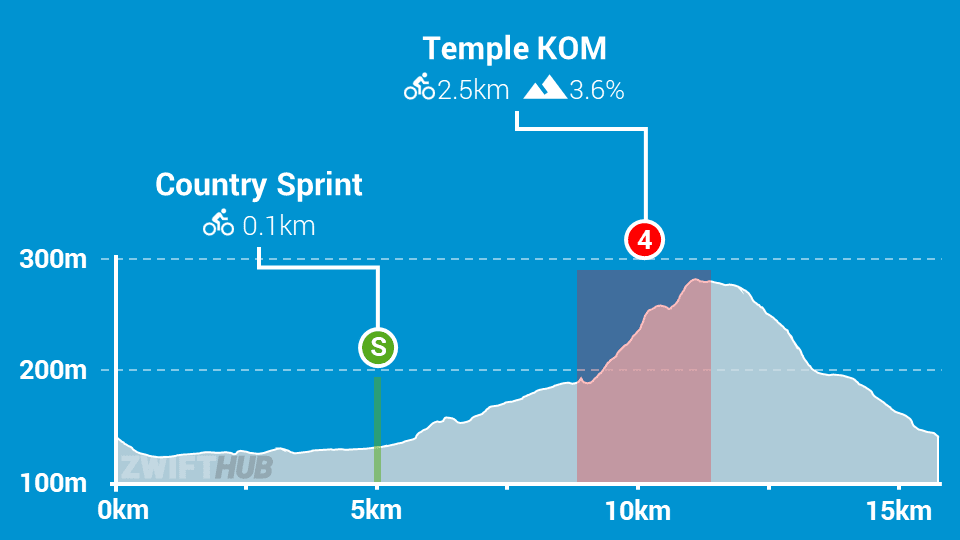 The race begins at the "main" Yumezi start pens near the lap start/finish banner. This is a downhill start, so riders will get up to speed quickly as we descend to the farmland flats. Hit the watts quickly to get up to speed, but don't overpower it as you go through the lap banner and grab your first powerup.
The first 5km would normally be quite docile, as there's no real benefit to pushing the pace yet – but roadies may be pushing to drop riders on gravel bikes. Near the 5km mark things will get spicey as the group hits its first points intermediate, the Country Sprint. Look for all 10 FTS times to be set here on the first lap, when legs are freshest and the group is largest.
After the Country Sprint the road tilts upward as we climb into Village Onsen and beyond. This is where any riders who chose to start with a gravel bike will really begin to regret their decision, as the overall effort required to hang onto the pack will increase. And this is where the first selection of the day will happen, as the pack strings out over the draggy climb. (That said, we don't expect riders to push too hard here, as the big selection point is just up the road.)
After this long, draggy climb up to the Fishing Village we hang a left onto the route's main pinch point – the Temple KOM.
At 2.5km and 3.6% average gradient it may not seem daunting, but since it's mostly dirt it's extra slow. It's also not consistent in its gradient, so be mindful of your power in order to keep your speed as high as possible.
If you're wondering, "Should I swap bikes to a gravel or MTB setup for this section?" – that's a great question. We'll discuss that more below…
Once you ride through the KOM banner in the giant mystical tree it's a twisty dirt descent back to the pavement of the Castle/Marketplace area, then more descending to the lap start/finish line. Then you get to do it all over again!
A Note About Finish Lines
This race uses a custom finish line, which Zwift has historically not been good at placing accurately (see the Casse-Pattes race earlier in the season).
So we asked, and ZwiftHQ has assured us that this week's finish lines will be accurately placed directly at the KOM banner on the third lap (for A/B) and second lap (for C/D). Still, it wouldn't hurt to check recordings of earlier races to see where that line ends up. That's what we'll be doing!
Read more about the Countryside Tour route >
PowerUp Notes
Riders will be awarded powerups through each segment banner, meaning we'll get 3 powerups per full lap for a total of 8 powerups for A/B and 5 for C/D. Three powerups will be randomly given out at each banner:

Steamroller: reduces Crr for 30 seconds so you roll as fast as a road tire on pavement regardless of wheels or road surface.
Best used on dirt, although it also helps you a bit on other non-paved roads. Definitely helpful on this route's dirt climb. Curious about how rolling resistance (Crr) works on Zwift? Read this post.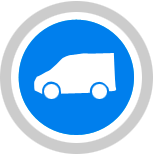 Draft Boost (van): increases the draft effect you are experiencing by 50% for 30 seconds. Use at higher speeds (flats and descents) when you are already drafting off another rider (since this powerup only helps when you are drafting.) Very handy to increase recovery in high-speed sections.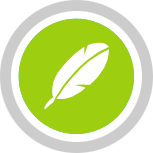 Lightweight (feather): reduces your weight by 10% for 15 seconds.
Use on climbs, when weight matters the most. The steeper the road, the more this helps.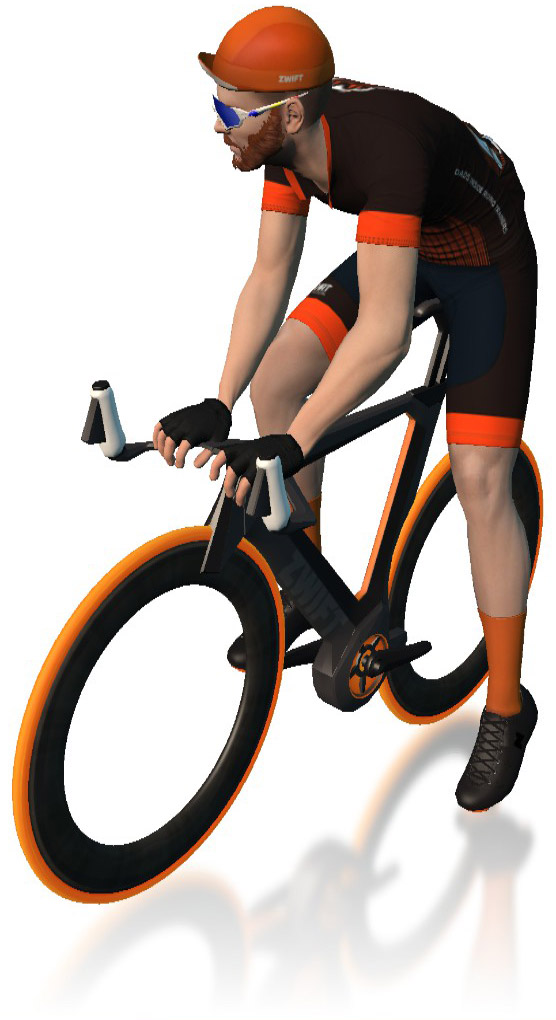 Bike Frame + Wheel Choice
The Tron bike is a solid pick for this route – but it really depends on what you're targeting. Is it sprint points, or finish position?
Sprinters may want to go with the super-fast Cervelo + Disc option, while climbers may want a more lightweight setup for that crucial final KOM. The Tron is a good all-arounder.
See Tron vs Top Performers for a look at the relative performance of various bikes and wheelsets.
To Swap or Not to Swap?
This is the only race of season 4 where swapping bikes to gain an advantage may be a good idea. Zwift has different road surfaces (including pavement and dirt) that have different rolling resistance depending on the bike you use. And the key KOM segment of this race is dirt!
For a complete look at Crr in Zwift, read "Crr and Watt Savings of Zwift Wheel Types"
It takes several seconds to swap bikes in Zwift (here's how to do it quickly), so you have to weigh the advantage gained from a new bike with the cost of stopping for a bike swap.
We ran a pile of tests just for this post. They include the Canyon Grail and Cervelo Aspero gravel bikes, plus the Trek Supercaliber mountain bike. Here are the hard numbers:
KOM Climb Times
This shows how long it took four popular setups to ascend the Temple KOM from the Fishing Village side. These were 75kg riders holding steady power.
| | | |
| --- | --- | --- |
| Bike + Wheelset | Power | Time |
| Zwift Concept (Tron) | 300W | 7:37 |
| Canyon Grail | 300W | 7:11 |
| Cervelo Aspero | 300W | 7:12 |
| Trek Supercaliber | 300W | 7:12 |
| Zwift Concept (Tron) | 375W | 6:22 |
| Canyon Grail | 375W | 6:02 |
| Cervelo Aspero | 375W | 6:03 |
| Trek Supercaliber | 375W | 6:03 |
As you can see, the gravel and MTB both cut 25-26 seconds off of the climb time at 300W (4 w/kg), and 19-20 seconds off at 375W (5 w/kg).
KOM Descent Times
This shows how long it took four popular setups to descend the Temple KOM toward the Castle. These were 75kg riders holding steady power.
| | | |
| --- | --- | --- |
| Bike + Wheelset | Power | Time |
| Zwift Concept (Tron) | 300W | 2:24 |
| Canyon Grail | 300W | 2:22 |
| Cervelo Aspero | 300W | 2:22 |
| Trek Supercaliber | 300W | 2:20 |
| Zwift Concept (Tron) | 375W | 2:14 |
| Canyon Grail | 375W | 2:14 |
| Cervelo Aspero | 375W | 2:14 |
| Trek Supercaliber | 375W | 2:12 |
As you can see, the MTB descends fastest. But on a descent where most riders will be looking to recover, we don't see this time advantage as being terribly important.
Power Required to Sit In on Flat Paved Sections
Some riders will be asking if it makes sense to just stay on a gravel or MTB setup for the entire circuit instead of swapping. To test the wisdom of this approach, we had two riders holding constant power on a basic road race setup (Zwift Aero + Zipp 808 wheels), then we rode behind these riders with the lowest wattage possible to remain in their draft.
This simulates sitting in during a race, where other riders are poking their nose into the wind and pushing the pace while you simply ride smart. This is what you'll be doing on the paved sections of the course if you choose a gravel or MTB, because (as you'll see below) it's plenty of work just sitting in the draft!
| | | |
| --- | --- | --- |
| Drafting Bike + Wheelset | Riders Pulling At | Minimum Wattage Required To Sit In |
| Zwift Aero + 808 | 300W | 236W |
| Canyon Grail | 300W | 260W |
| Trek Supercaliber | 300W | 300W |
| Zwift Aero + 808 | 375W | 272W |
| Canyon Grail | 375W | 320W |
| Trek Supercaliber | 375W | 375W |
Two riders pulling at 300W resulted in a pack speed of around 42kph, while riders pulling at 375 results in a speed just above 45kph. So 300W is comparable to a C/D race, while 375W is comparable to a B/A race.
As you can see, the extra wattage needed to sit in on a gravel bike is significant (24W at 42kph, and 56W at 45kph). And the extra wattage needed to sit it on a MTB is a bit silly – 74W at 42kph and 103W at 45kph.
Do you have the power to sit in on a gravel bike so you don't have to swap heading into the KOM? Some riders near the very top of their categories may be able to do it, but we're not convinced their legs will be fresh for the key KOM once they arrive. Read more about bike swapping in the "Strategic Options" section below.
More Route Recon
Plenty of rides are now being consistently planned each weekend on the upcoming ZRL route, which is quite handy. If you're not familiar with this course, consider jumping into another event to do some recon! Here's a complete list of upcoming Countryside Tour events.
Zwift's vibrant race community continues to up its game when it comes to course knowledge and recon videos. Here are our two favorite recon videos this week:
Si Bradeley
Sherpa Dave
Strategic Options
This week is the most complex one of the season in terms of strategic options for teams. You've got a sprint segment, a KOM segment, powerups, and varying road surfaces to consider. With all of those factors in mind, here's our take on what you'll see in the race:
Final KOM Bike Swaps: this is the approach that makes the most sense to us. Try to hold your best pack position until the final climb, then swap to a gravel or MTB for that last big effort. If you switch quickly it should shave 5-10 seconds off your final climb. You just have decide: do you swap before the KOM start line so you can go for FTS, or do you swap after it, once the climb begins, for a slightly faster overall time?
Climbers On Gravel Bikes at the Start: some climbers will attempt to sit in on gravel bikes so they can go all-in for FTS/FAL points on the first KOM. The question is, will the roadies let them get away with this cheeky move?
KOM Swap: some riders may attempt to swap just before the KOM, then hammer the climb and swap back at the top after crossing the line. The time it takes to swap will basically eat up any overall time gains you may make, but it will reduce your climb time (see numbers above). This is a tricky strategy, because if you lose the group draft, you're out of the race in terms of finishing position. But it's a smart strategy if you're only going for FTS times on the KOM.
Sprinters Going All-In on Lap 1: the first lap will be the sprinters' lap for sure, so watch for a battle the first time through.
Clawing It Back: with a long descent followed by a flat section after the climb, riders who get off the front on the KOM in a small pack may very well be brought back by larger groups of wattage workhorses thirsty for those sprint FAL points. Teams will need to communicate well to decide if they want to work to bring things back together, or keep things apart.
Playing It Straight: most riders won't swap bikes at all – perhaps because they're on AppleTV and it takes too long, or because they don't realize it's an option, or because they think it's silly. And that's fine. You do you.
Watch the Premier Division Race
Zwift's top racers will take on 2-2/3 laps of Countryside Tour Monday. Here's the stream:
Your Thoughts
Any insights or further thoughts on the last big race of season 4? Share below!