The second race of Zwift Racing League 2023/24 Round 2 happens Tuesday, November 21, and we're in Scotland for a short, sharp points race on Glasgow Crit Circuit.
With two intermediates per lap, including one just seconds after the race starts, there's much to discuss along with our usual topics of bike choice, strategic options, and crucial segments. Let's go!
Looking at the Route: Glasgow Crit Circuit
All categories are racing five laps of the Glasgow Crit Circuit route for a total race length of 15.3km with 166 meters of elevation. We aren't sure why WTRL made this race so short (it'll be over in less than 25 minutes for many), but one thing is for sure: with the race so short, and two intermediates to contest each lap, it's going to be hectic.
Here's a 3D view of the route:
The key section each lap is The Clyde Kicker: a short (300-meter) two-stage climb with a flat bit in the middle. Punch, rest, then punch again. If you have a feather powerup, use it here before you cross the start line, since the powerup lasts long enough to get you through to the finish.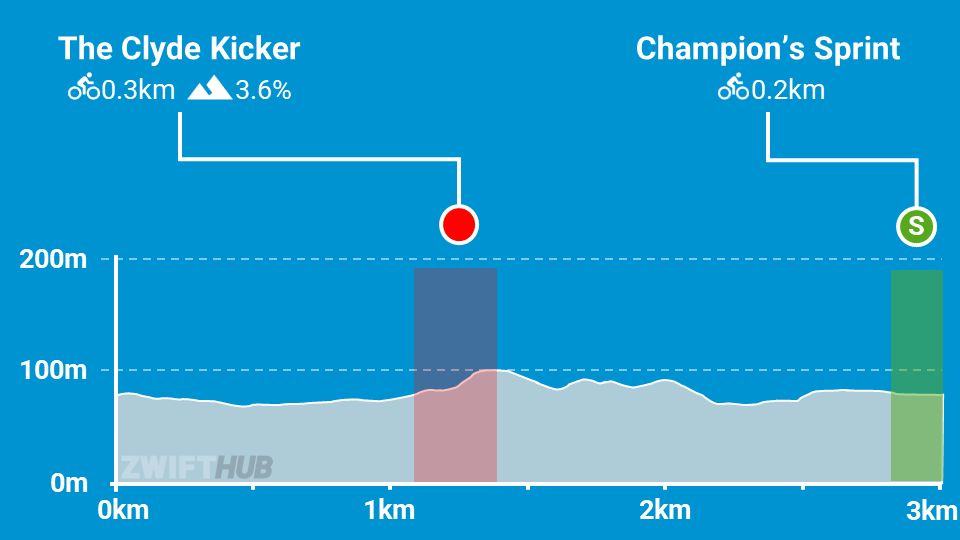 The Champion's Sprint is the other intermediate on course, and it will actually be contested five times since it's included in the lead-in before the first lap even begins, but the final time through won't count for segment points (see late-breaking news from WTRL). Because of this, expect a very fast start – you'll need to be sprinting (or close to it) for the first 40 seconds in order to stay with the group through the lap banner which marks the end of your first Champion's Sprint effort.
FAL points will be grabbed on that lead-in, but expect the FTS points to be earned on later efforts, as riders will have powerups in hand, trimming valuable time off their sprint segments.
The Champion's Sprint is only 200 meters long, but expect the pace to pick up before that each lap as the group turns left and hits the sprint's straightaway. Use your aero or draft boost powerups here for maximum effect.
The final time through the sprint will take us through the race's finish line, but again, it isn't giving out FTS or FAL points the last time through. Just those crucial finishing points!
Read more about the Glasgow Crit Circuit route >
PowerUp Notes
Three types of powerups will be awarded during this race: the feather, van, and helmet. Powerups are weighted equally in terms of probability. As long as you've used your powerup before crossing the Clyde Kicker arch or Champion's Sprint arch, you will receive a new one, for a total of 10 powerups given during the race.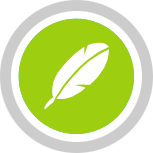 Lightweight (feather) (33%): reduces your weight by 10% for 30 seconds. Use on The Clyde Kicker, which is the route's longest climb plus a hotly-contested points segment.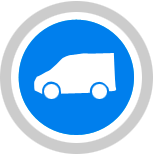 Draft Boost (van) (33%): increases the draft effect you are experiencing for 40 seconds. Use at higher speeds (flats and descents) when you are already drafting off another rider (since this powerup only helps when you are drafting.) Great for recovery, and also effective in trimming time off your Champion's Sprint (or even Clyde Kicker) segment!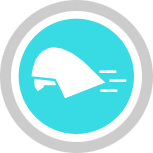 Aero Boost (helmet) (34%): makes you more aerodynamic (reduces your CdA by 25%) for 15 seconds. Use at higher speeds (flats and descents), especially when no draft is available (although it is still useful when drafting.) You'll want this if you're going for points on the Champion's Sprint, and you'll also want it for the end of the final lap.
Bike Frame + Wheel Choice
An aero bike is the way to go on the Glasgow Crit Course, because the only climb (The Clyde Kicker) is so short and fast that a lighter bike won't make much difference. So we recommend the Venge S-Works or Felt AR frames with the DT Swiss Disc wheels.
The Tron bike isn't a terrible choice here, but you'll lose a bit of speed in that crucial final sprint.
See Speed Tests: Tron Bike vs Top Performers (Scatter Plot) for more nerd-level detail on frame and wheel performance.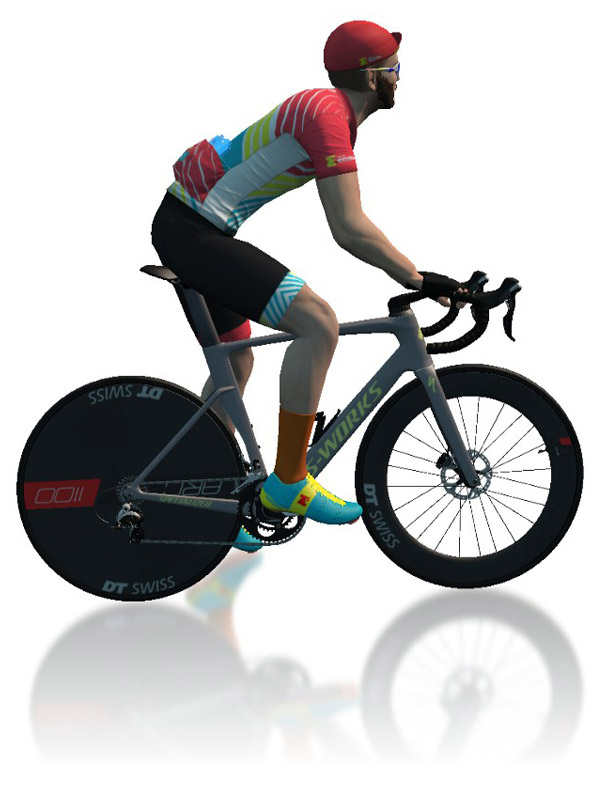 More Route Recons
Many recon rides are held each week on the upcoming ZRL route, and they even give you double XP! If you're unfamiliar with this course, jump into an event and do some recon.
Si Bradeley
Strategic Options
Points Distribution, Glasgow Crit Circuit (5 Laps)
This chart shows the maximum points a team of 6 could earn in the race.
How will the race unfold, and what strategies will riders employ in the first points race of round 2? Here's what we predict:
Early FAL: as mentioned above, the first 40 seconds of the race will be hectic, as some riders will go all-out to grab FAL points through the first Champion's Sprint.
PowerUp-Based Efforts: riders may let their powerups decide when they attempt to grab segment points. Got a feather? Go after the Clyde Kicker. Got an aero? Go after the sprint.
Strength-Based Efforts: many riders will contest just one of the intermediates (the climb or the sprint) based on their strengths. Got lots of W/kg? Go with the Clyde Kicker. Got pure watts? Go with the sprint. This is where a team with balanced strengths is a huge benefit. The trick for every rider employing this strategy is to conserve energy by sitting in on the segments you aren't contesting, without getting dropped!
Pure Survival: some riders will simply try to survive in the front group to the finish. But be warned: intermediate points make up over 3/4 of the race's points, so if your team isn't chasing intermediates, you will lose.
Breakaway Glory: the Glasgow Crit Circuit is suited nicely to breakaways, and Pack Dynamics 4.1.1 has slowed the groups down a bit. Could a rider (or a team) attack on one segment, then stay away through the end of the next? Or longer? It wouldn't be easy, but it sure would be glorious!
Spin and Sprint: if you can't hang with the front of the race, but have decent sprint power, you might allow yourself to get dropped, then grab the wheels of the group as they lap you, using their draft and a powerup to sprint fast and grab FTS points on either of the segments. (Some riders did this in the ZRL Semi-Finals last March, but you have fewer chances this time around since the race is only 5 laps long.)
Your Thoughts
Any insights or further thoughts on this race? Share below!