Thursday 5th November – Two laps of UCI Richmond Reverse
When I do the Richmond UCI recons or even Cobbled Climbs, I like to bang on about Sagan, or even pop a few video clips into the recon video. But I can't do that for this route since we are starting at the end of Peter's winning break and doing it backward! 
The route for this TTT is two laps of the UCI Reverse circuit. It was last raced in the TTT format way back in July of last year, before I started writing these recons or doing recon videos.
We come out of the Richmond pens and turn left, heading straight down Governor street. Then it's up and down 23rd in the reverse direction before tackling Libby. Libby Reverse has the distinction of having the steepest segment in all Zwiftdom (as far as I'm aware) – it hits 19%. Down the cobbled side of Libby and it's a nice flat respite for a few clicks before heading up East Main. After that it's a nice flat 8km to the end. 
For this TTT we will do 2 laps, totalling 32.6km and 256 meters of climbing.
What to ride?
Bike recommendations are "rider's choice" to an extent. The route is split 50% flattish and 50% sharp, steep hills (up and down). One the flat aero rules the day, but the hilly segments are steep enough that all the weight costs dearly. The lap times for Tron versus Venge/Super-9 are identical. 
That said, this is one of those courses (a little like Yorkshire UCI) where you are better off choosing a bike to backfill your weaknesses. Heavy riders should go for the lightest setup, climbers should go aero. The goal is to equalize the team and hammer out the weaknesses.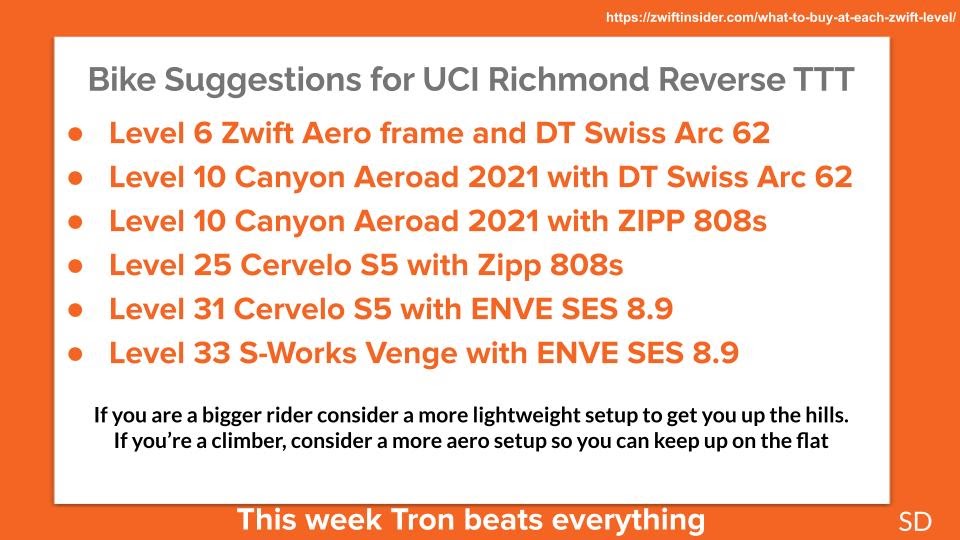 Route Recon Rides
This is an event-only route that isn't terribly popular for events. On a free ride you can select UCI then hit the u-turn button, but that won't work in a Meetup. I couldn't find any group rides or workouts on this route coming up. 
The good news is I did a recon ride for you! You can check out the Strava activity if that suits your fancy.
If you want to jump to key areas of the video, here are your links:
Route breakdown
Here's how the ride breaks down for me:
Two bad hills
Some flat
Another little hill
Flat
Do it again!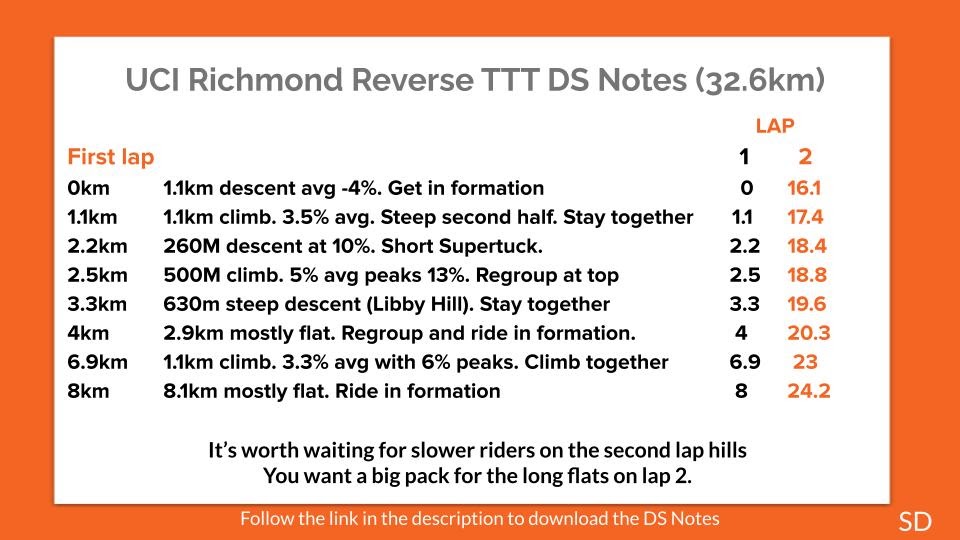 In terms of team strategy for this race the most important advice I can give is get everyone over the climbs – which will be particularly hard on lap 2. 19% going up Libby Hill in the reverse direction will hurt even the most valiant sprinter's body, but you want as many riders as possible for the 11km of flat that follows Libby. It is well worth some team discussion on how to handle this before riders start dropping like flies!
You start heading downhill – on Governor Street – it's a nice chance to find your feet. That lasts until you get to the kilometer climb that is 23rd Reverse which peaks at 13% but not for long. This is mostly a straightforward climb with a tough segment near the top. Try to maintain your pack formation as far as you can into the climb, but I have no doubt most teams will break up a little here and have to regroup at the top.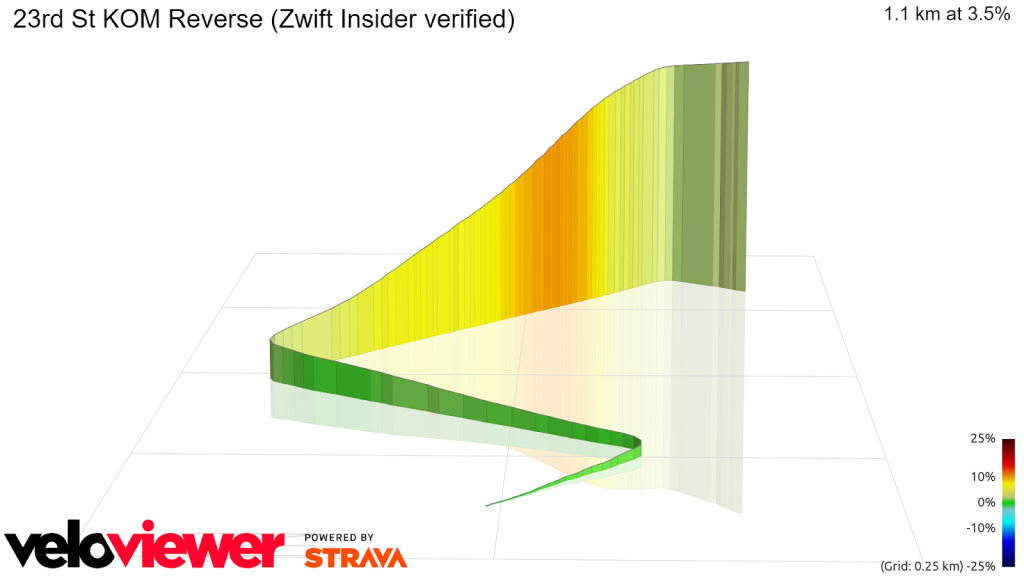 At the top of the hill you pass under the 23rd St gate and have a short, sharp descent. It is possible to supertuck here but not for long. The climbing starts again as soon as you round the corner at the bottom of the hill.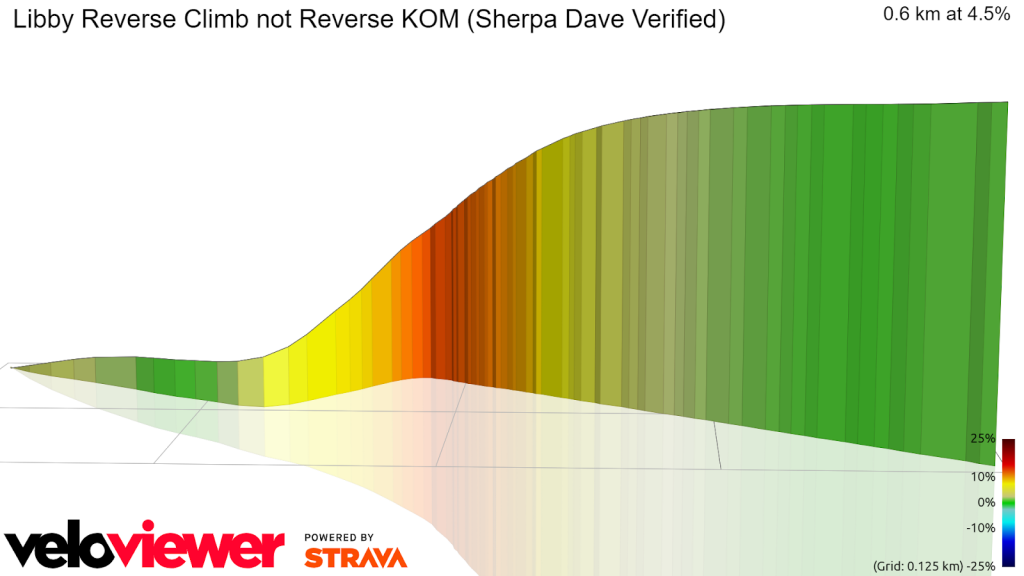 Libby Reverse cannot be climbed as a team. The 19% bit in the middle will impact everyone. The best bet is to just push through it and regroup when the grade heads below 5%. But do regroup! A strong set of solo riders doesn't help anyone. After you descend Libby (here it is in all its real-world glory) it's mostly flat for 3km.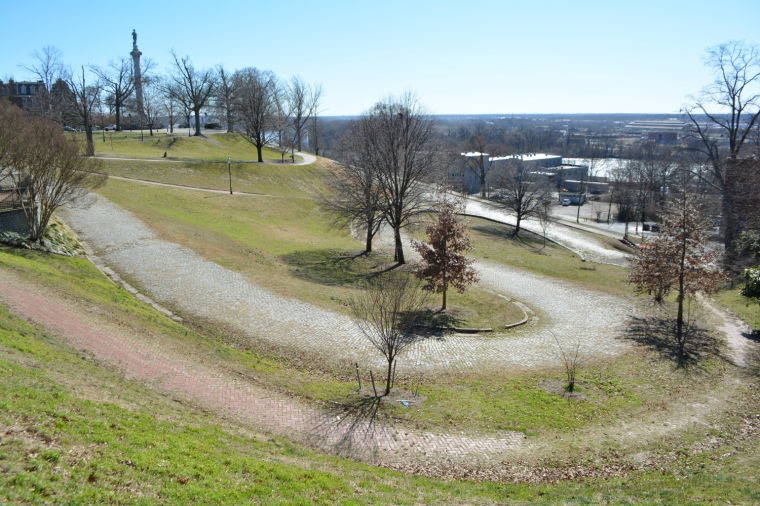 At 6.9km (and again at 23km) you climb up East Main Street. If you are lucky you will see some teams flying down the hill on your right – they are on the bottom segment of the Governor Street Descent. 
East Main is pretty straightforward – mostly 4-6% with a flat bit in the middle. I suggest slowing down for the bigger riders here so you can get to the top together. A lot of this climb is draftable. After E. Main it's a straightforward 8km flat to the start/finish gate. And you get to do it all again!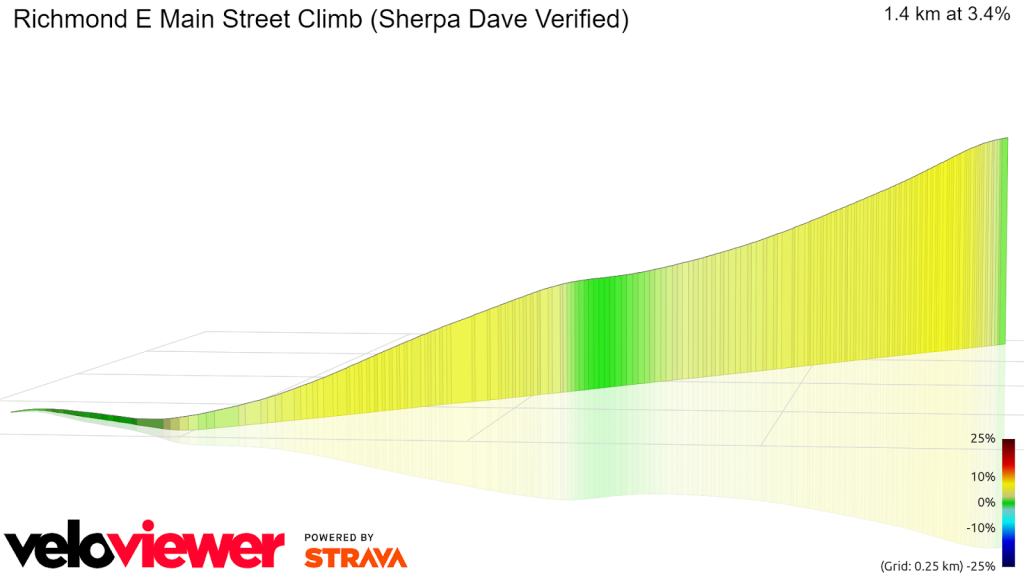 Wrap up
This race will be won or lost on how many riders you get through the first climbs. If you can get your heavier riders over Libby on the second lap you will have a much easier time of it on the flat. Unfortunately, there isn't anything you can do to help them through a 19% hill…