Achievement Badge: 180 XP
Route Description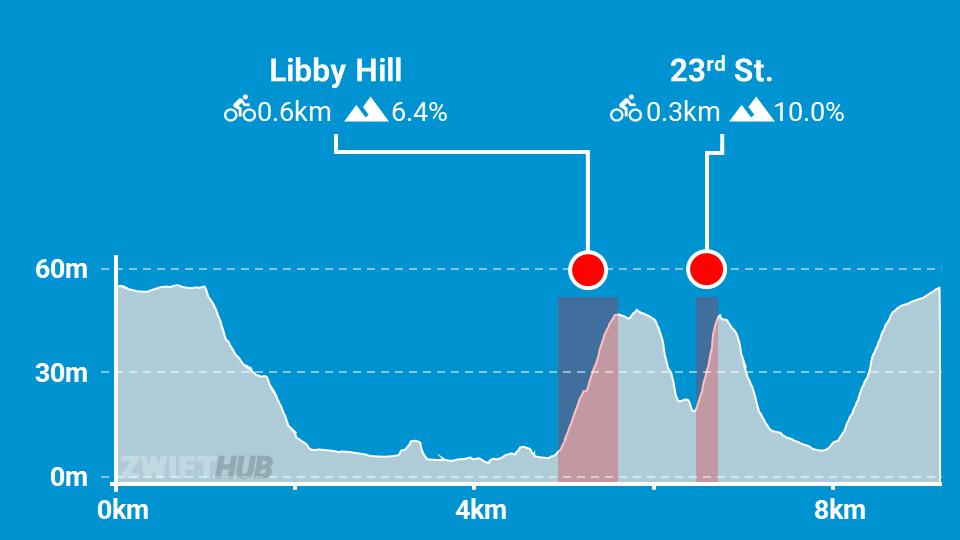 Route profile by ZwiftHub – the place to plan and track your route achievements!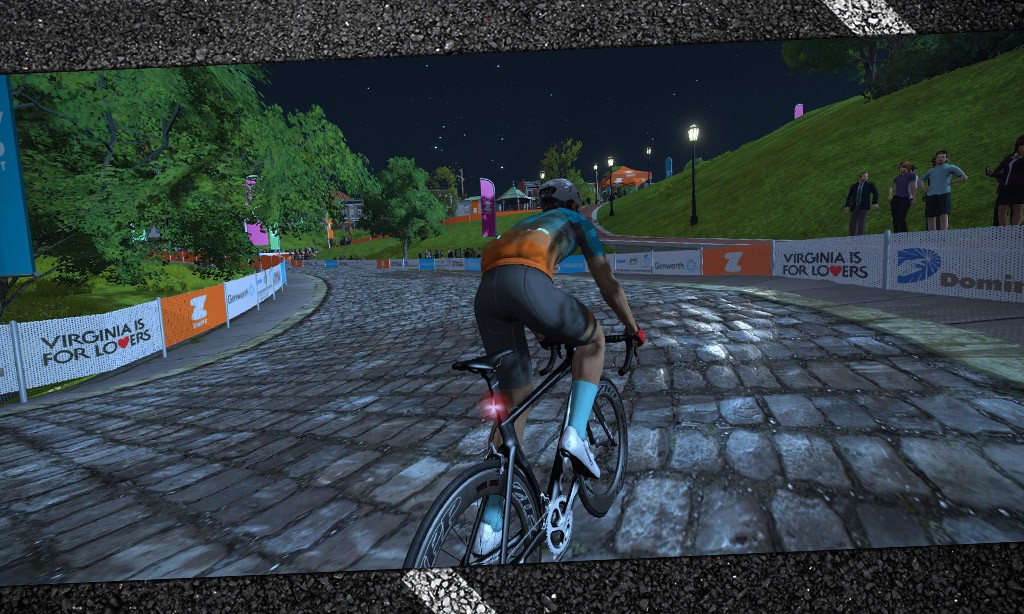 Richmond's "Cobbled Climbs" route, renamed from "Prefer Hilly Roads" in the Richmond refresh, is one of the punchier routes on Zwift, with 126m (413′) of elevation gain per 9.2km (5.7 miles) lap.
The route also includes timed KOM segments for curvy, cobbled Libby Hill and short, steep, straight 23rd Street. The third climb (Governor Street) isn't timed, but it's the longest and most painful, plus it leads into the false-flat finish.
The reverse version of this route is available as an event-only route. "Cobbled Climbs Reverse" was released with the Richmond refresh February 6, 2020.