Zwift CEO Eric Min has posted a "teaser ride" on Strava which includes the soon to be released Volcano Climb route. See his Strava activity here >
This is becoming a common move from ZwiftHQ before the release of new routes… Min posted similar rides prior to the Volcano release, the London course and the Epic Mountain Route.
Eric rode the climb with Mike McCarthy, VP of Partnerships at Zwift. Mike was obviously pleased with the efforts of Zwift's Art Team, titling his ride, "Yo Tony, nice work! Art team delivers again!" You can see Mike's Strava activity here >
Route Details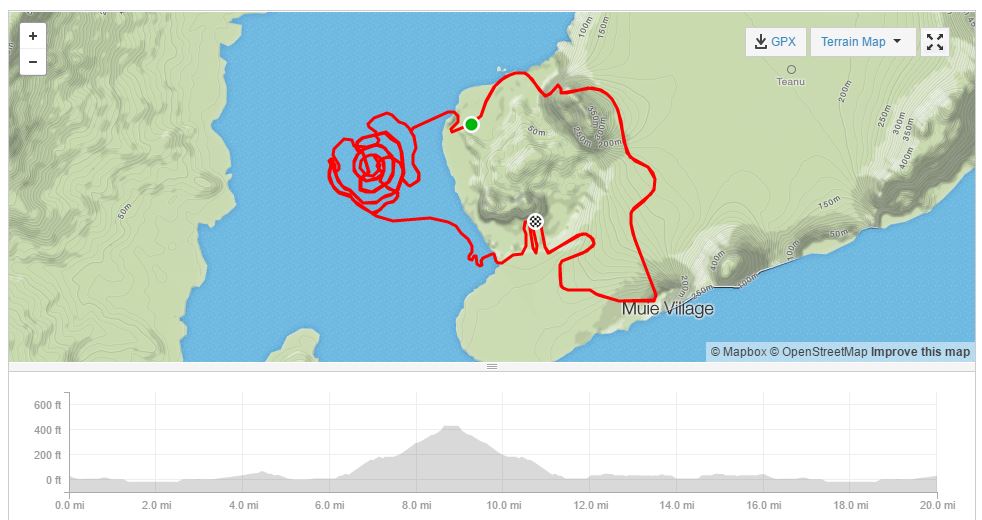 The new climb corkscrews up the volcano on a road which is partially dirt and partly sketchy wooden platform. The climb is approximately 4km (2.5 miles) long and climbs 120m (~400 feet), meaning it roughly matches the London course's Box Hill climb in terms of total length and elevation (although the volcano climb is a more constant ~3% gradient.)
Riders will descend on the same path, but in the opposite direction of course.
Eric Min titled his Strava ride "Watopia Volcano KOM" which would indicate that this climb will be a timed KOM segment like other major climbs on Zwift.
When can we ride it?
Your guess is as good as mine, but I'm betting it gets released Tuesday, March 7th, since ZwiftHQ has scheduled this as an extra Watopia day. But it could be released sooner as well!
UPDATE: the climb has been released!