UPDATE: ZwiftHQ has published the route details for this expansion here. It appears there will be two new routes added to Watopia's list:
Volcano Flat
Distance: 12.4 km (7.7 mi)
Elevation gain: 50.9 m (167 ft)
Volcano Criterium
Distance (per lap): 4.3 km (2.7 mi)
Elevation (per lap): 20.4 m (67 ft)
---
Early this morning Zwift CEO Eric Min posted a ride to Strava which includes the much-anticipated "Volcano Route" expansion of Watopia.
Route Details
Since this the first Strava post showing the new extension, we can extract quite a few details with some basic analysis:
It connects to the existing Watopia roads in two places: the middle of the Italian Village, and 1.5 miles later at the end of the Esses, before the tunnel which leads to the downhill and the start/finish banner.
The course is very flat, alternating between 1-49′ above sea level.
The main portion of the course can be ridden as a loop approximately 2.5 miles (4km) long.
The loop has its own start/finish banner (see it in the background of Eric Min's snapshot), so it can be used for lap races. With its short, flat loops it looks to be just right for criterium racing–perhaps a "Sulfur Series" of crit races is in order?
Part of the loop is inside of the volcano (see Eric's screenshot, which I believe is taken where the loop narrows in the map below).
This doesn't appear to be the entire new route, based on a screenshot from the GCN Zwift tour video (see below). My guess is the new route will include a climb to the top of the volcano–if it does not, then that is a planned route for the future.
Hopefully the new route release will also include the ability to go in reverse direction from the starting pier, so we can quickly get to the volcano loop.
This map shows the new route (red) and where it connects to existing routes (black).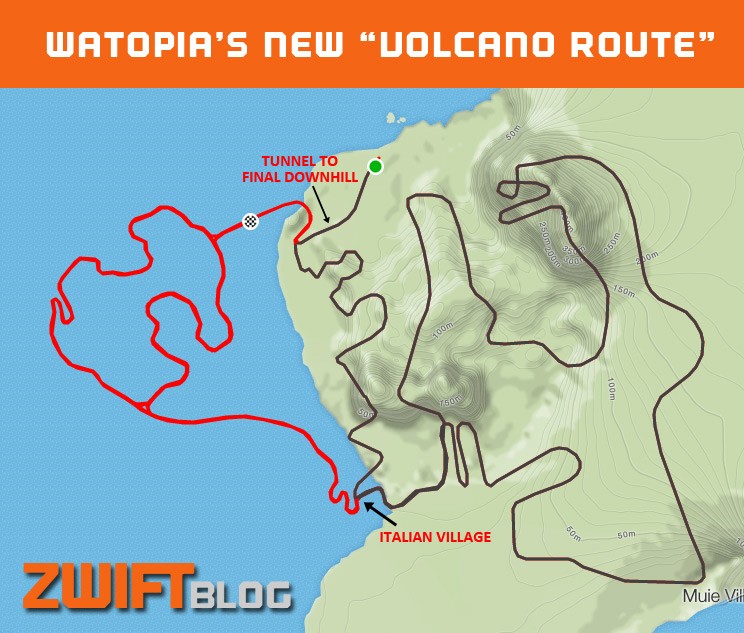 When Can I Ride It?
ZwiftHQ never gives hard dates for new route releases, but my guess would be by the 17th of January. It may even arrive this week! They almost released it at the end of December, but had some fine-tuning to do and decided to push it off a bit.
More
You can see a short glimpse of the new route in the GCN video below (the whole video is fun if you want to look around Zwift's headquarters, but check around the 5:00 mark to see the new route).
Based on the screenshot below it appears there is a climb up the volcano which is not included in Eric Min's Strava ride. Exciting stuff!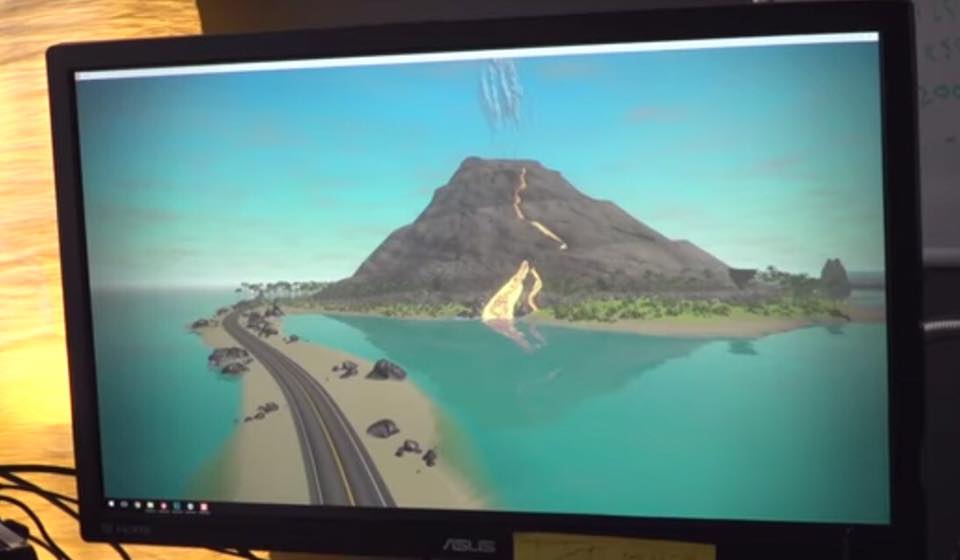 Here is the intersection from the Italian Village to the new route: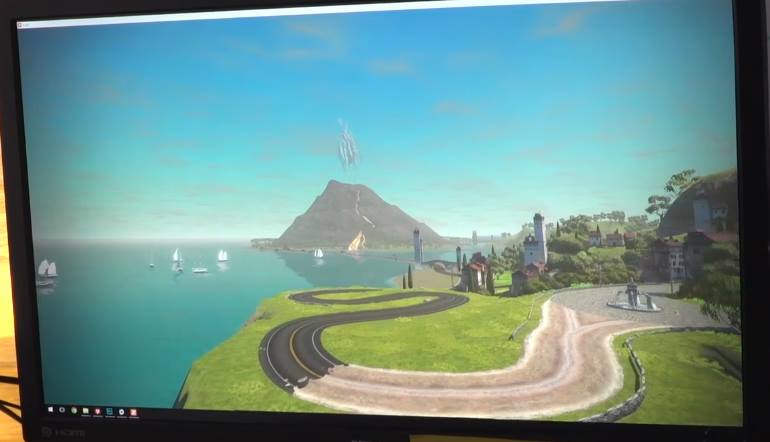 Here's a screenshot from Zwift's VP of Partnerships, Mike McCarthy… running inside the volcano.