The latest Zwift update is now available on all platforms: Mac, PC, Android, iOS, and AppleTV.
Not sure if your Zwift install is up-to-date? Here's how to check >
This month Zwift is releasing a series of updates they consider to be minor based on how they're numbering the game versions. As such, today's update isn't anything earth-shattering… but it does open up Scotland to free riding! Let's dig into the details…
Scotland Opens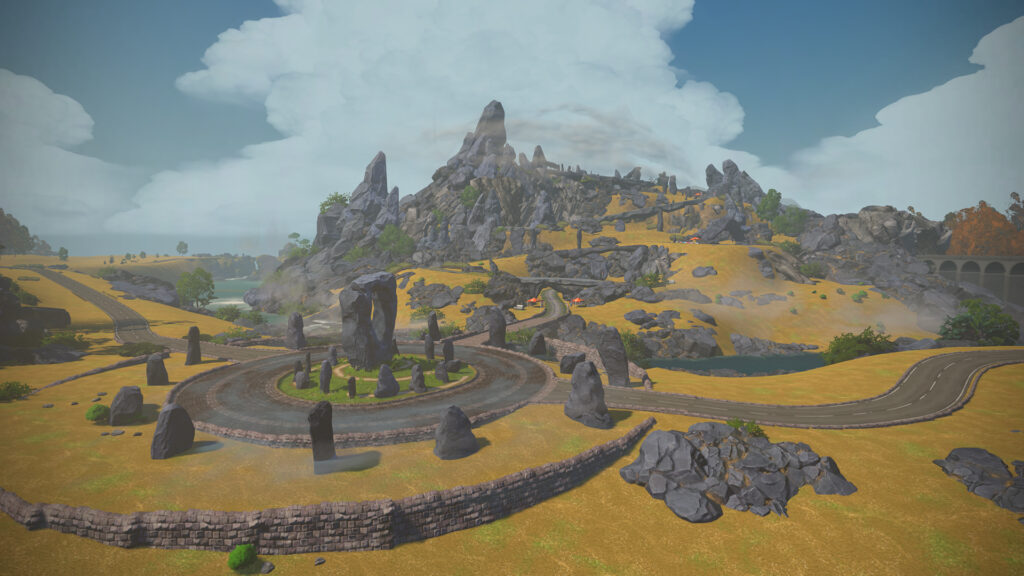 Zwift's Scotland map arrived in game in late January, and was only available for specific events in February, including the 2023 UCI Esports World Championships.
But today, Scotland opens to all, just like any other Zwift world. It's now in the guest world rotation (see the updated schedule), and you can schedule Meetups and Club Events on Scotland routes as well!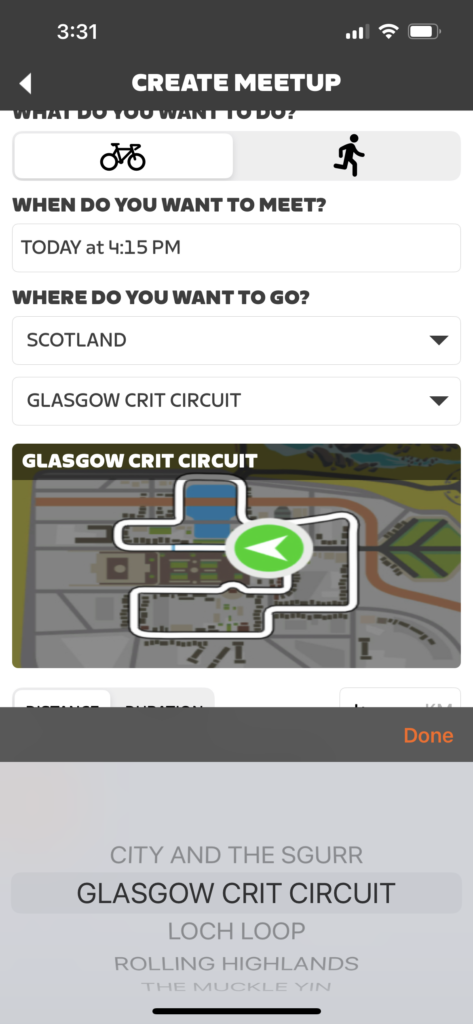 Workout World Hack
Want to free ride in Scotland even when it's not on the calendar? The easiest "hack" is the workout hack. Select a workout from the homescreen, then Zwift will ask you to choose a world and route in which to ride your workout. Select the Scotland route you'd like to ride/run, then Zwift will place you there. You can then exit the workout and ride/run the route freely.
HoloReplay Changes
This update includes two changes to Zwift's HoloReplay feature.
First, every segment and route on Scotland is now HoloReplayable. Every segment and route you complete in Scotland during free rides or events (excluding rubberbanded events) will now be available to you from this date forward to spawn a HoloReplay.
Second, there's a new setting in the main menu called "HoloReplay Type" which allows you to choose if you want HoloReplays only on routes, only on segments, or both on routes and segments (default).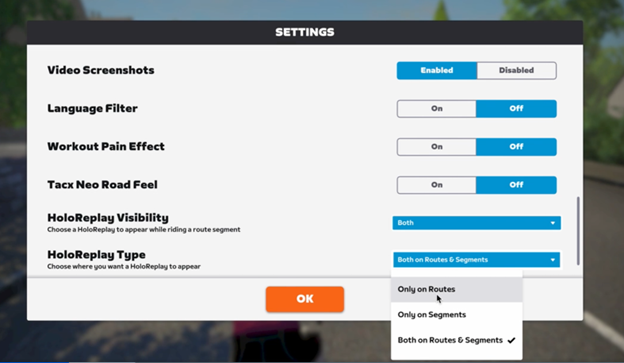 New Route
A new route is showing up for France – the "France Classic Fondo". 145km, 1099m elevation gain. We'll post route details once we've created Strava segments…
More Fixes and Tweaks
A few more fixes were noted in this release:
~50 Leaderboards routes now have corrected segment details. This includes Tick Tock, Road to Ruins, Flatland Loop, Quatch Quest, Uber Pretzel, Road to Sky, and Tour of Fire and Ice.
Fixed an issue when joining a Time Trial event that would cause the start time on the UI to show incorrectly.
See notes on this update release in the Zwift forum >
Bugs in this Release
Here are some bugs the community is finding in this release:
Pairing screen crash: some users on Windows and Mac are seeing Zwift crash just after hitting"OK" on the pairing screen

Temporary workaround: while in the pairing screen, click on the bottom right corner to change the language to anything. Then change the language back to the original, and restart Zwift.

Accelerated XP display broken: some (all?) level 50-59 users who are earning accelerated XP are no longer seeing those accelerated numbers each km/mile, despite the game saying they are still on the accelerated program and accelerated XP being added each mile/km.
Questions or Comments?
If you spotted any other changes or bugs in the update, please comment below!