Have you ever wanted to see Watopia from above? To get a bird's eye view of the place? Thanks to a months-old Zwift bug, it's easy to do.
The Backstory
Over the past several months we've been hearing reports of Zwifters launching their bikes into the sky near Repack Ridge. Some riders said it happened when they finished the route, others said it happened when they chose to quit mid-route.
So we jumped on and gave it a try. Lo and behold, it's easy to go full-ET in Watopia!
How It Works
Getting airborne is simple (at least on a Windows PC, which is the only place we've tested this bug):
Navigate to the Repack Ridge trailhead (instructions here). Make sure your Companion app is paired to your ride session, otherwise the game won't give you the option to turn. (Having a steering device connected may also work, but when we tried it with the KICKR bike's steering enabled it didn't let us fly.)
Click "Let's go" at the trailhead, wait for the countdown, then start riding.
Click "Quit" at the bottom left. This puts you back on the paved road, but at this point it seems your avatar is "off the rails".
Start pedaling, and your rider should travel straight off the road and into the sky!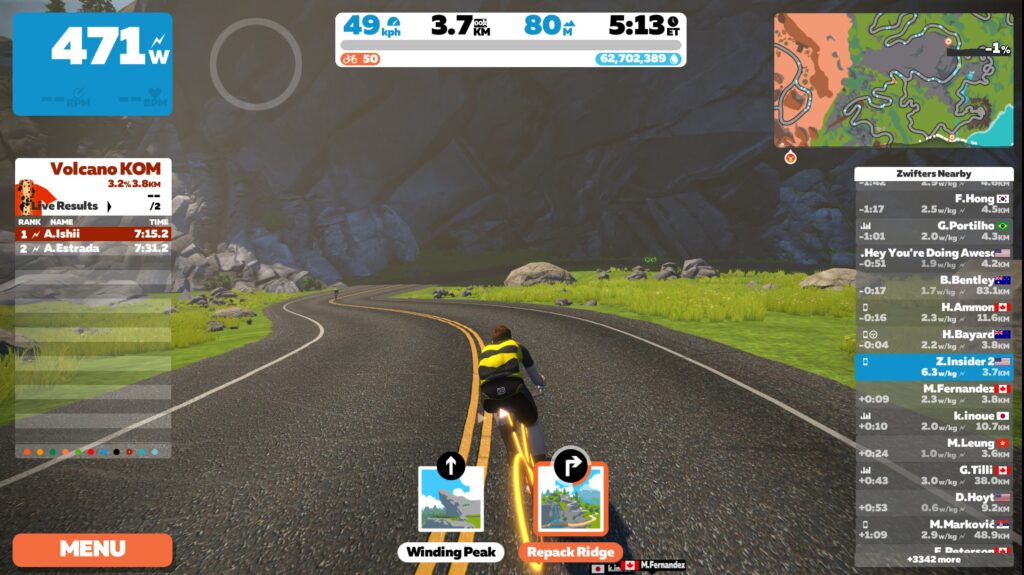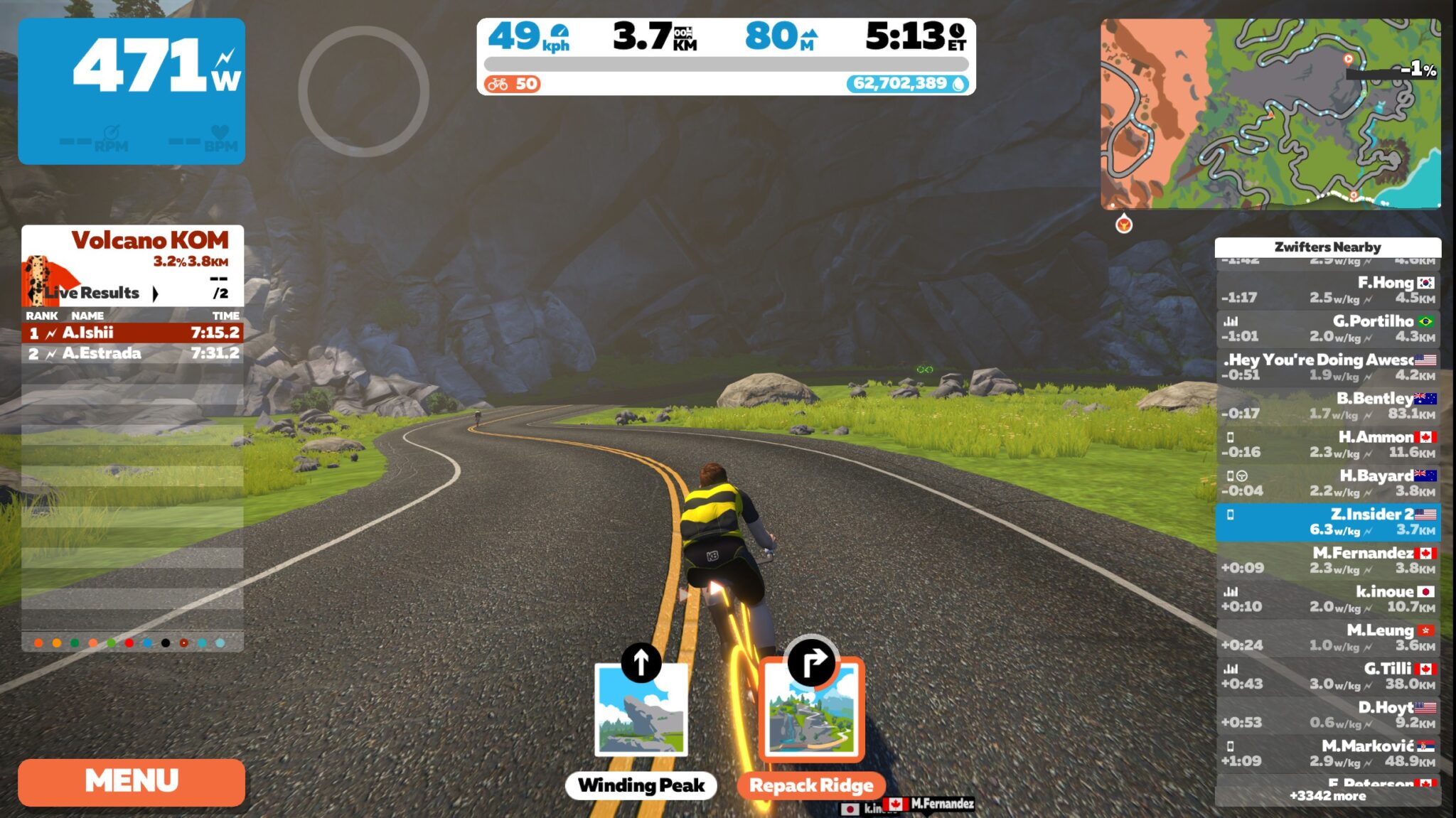 Short test flight video:
Fly At Your Own Risk
We have to put a disclaimer here, of course: any time you purposely "activate" a software bug, unintended consequences may occur. That may include Zwift behaving oddly in terms of the data it records, visuals it shows, or how the game behaves. For example:
You have no control over the direction of your rider once you've quit Repack Ridge. Your avatar just travels straight ahead, with your speed varying based on your power.
Even after saving our ride to Strava and starting a new activity, our avatar was taken off course. We had to start an activity on another map, then go back to Watopia, for things to reset and begin routing properly again.
If you ride far enough, the minimap turns black. Eventually you may get turned around (on the edge of the map?) to ride back toward mapped Watopia.
On one test flight, we were bounced back to Watopia from the edge of the map, then landed on the road in Titans Grove and were locked back onto the tarmac like a typical ride. That's right: we stuck the landing!
Go far enough and you'll see some weird graphics as you ride straight through mountains, etc. Suspended roads, flying trees and rocks… some scenes feel like you're on the set of Avatar.
Any friends trying to fanview you may get an odd view. They may also have odd things happen to their own avatar or Zwifting experience.
Fly at your own risk, ya freakin hacker!
A Safe Bug
We thought about keeping this bug under wraps, but it's a fun bug without any real downside. (That is, it doesn't let people cheat in races, give you unrealistic speeds, or impact other Zwifters' enjoyment of the game.)
So we thought it was worth sharing, for the adventurous few who may want to take to the skies before Zwift fixes this bug.
Your Thoughts
Have you tried this, perhaps on a system other than Windows PC? Share your experience below!