The latest Zwift update is now available on Mac and PC, with Android, iOS, and AppleTV releasing soon.
Not sure if your Zwift install is up-to-date? Here's how to check >
This update is a big deal, because it includes a brand new world. These are our favorite updates!
New World: Makuri Islands
This is the big news in today's update – a brand new world for Zwifters! Today Zwift launches the "Yumezi" map, which is the first map in their new "Makuri Islands" world. (If that's confusing to you, think of it like Zwift launching the Titans Grove map as part of the Watopia world.)
The new map contains approximately 27.6km (17.1 miles) of new roads, and around 1/3 of those roads are dirt singletrack. The map has 8 routes:
Click below for details on each route, including accurate Strava segments, profiles, and written descriptions:
We'll all be able to ride Yumezi beginning tonight when the guest world switches over on May 20 at 4am UTC (May 19 9pm PDT / May 20 Midnight EDT) Until then, Mac and PC users can world hack their way in.
Here are some in-game shots to whet your appetite. Zwift's artists really outdid themselves here – the landscapes and villages look amazing. Especially at night!
New Wheels: Roval Rapide CLX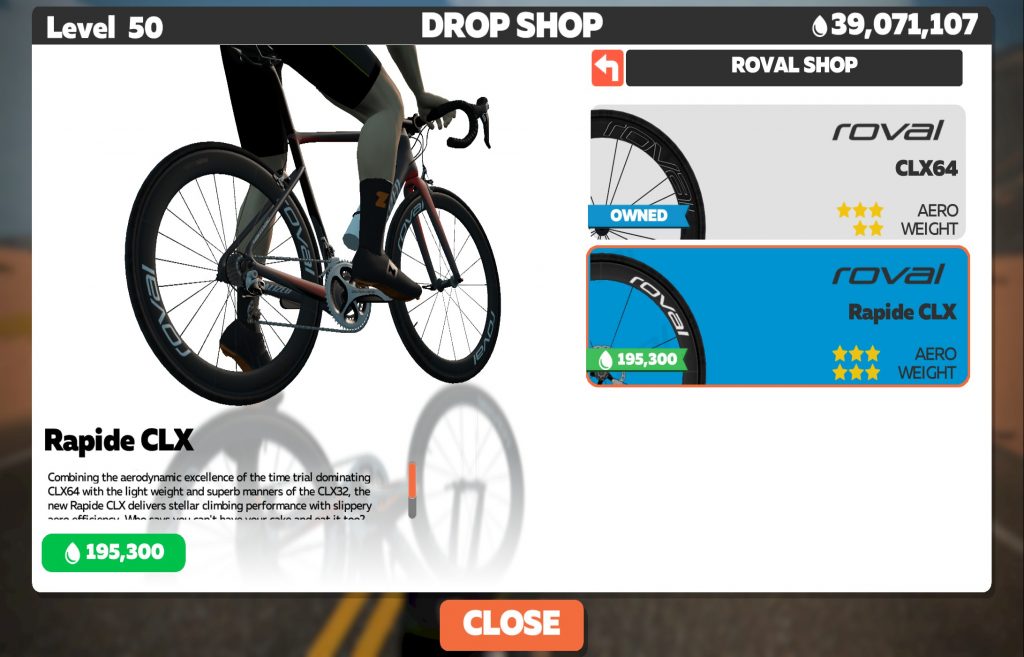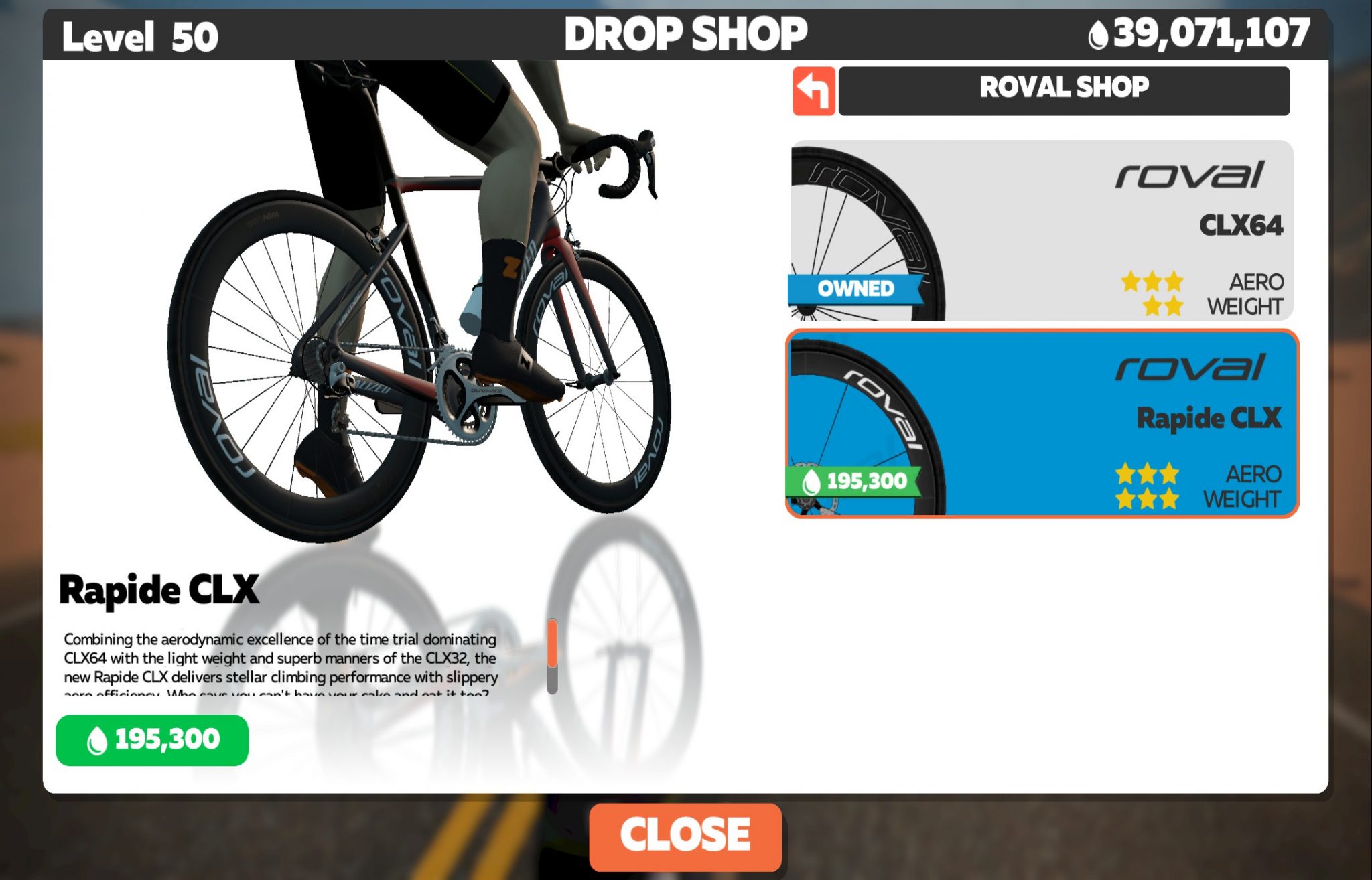 A new set of wheels is always fun! We're testing these now, and will release a post with our findings ASAP.
New Frame: Bridgestone Anchor RS9s
The Bridgestone name isn't well-known as a bike maker to some, but the Japanese company makes some quality stuff! It's fitting that the Anchor RS9s would launch along with the Japan-themed new world.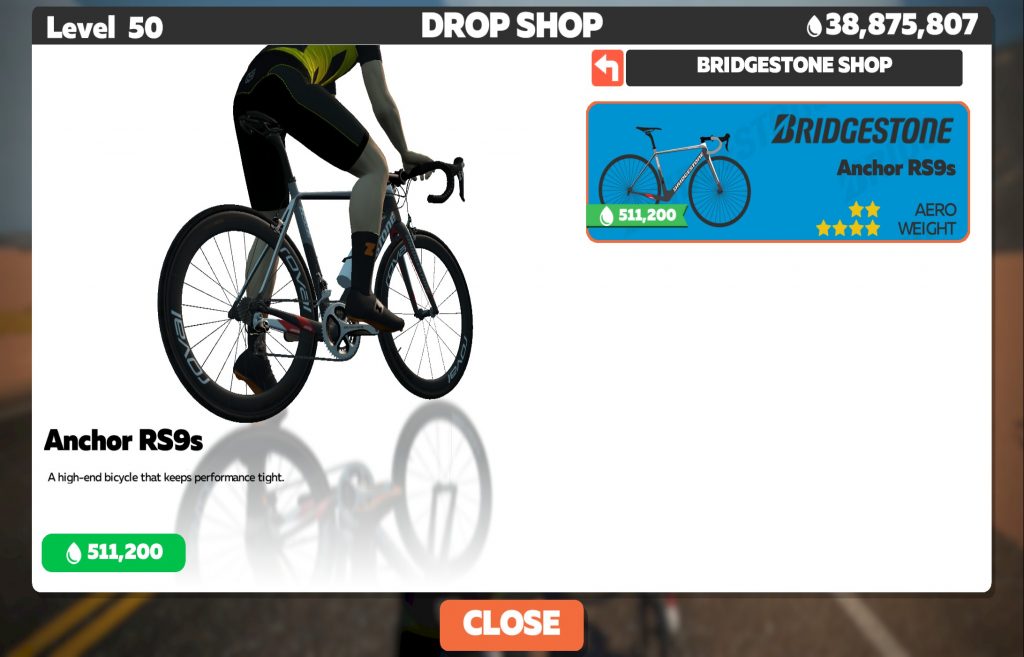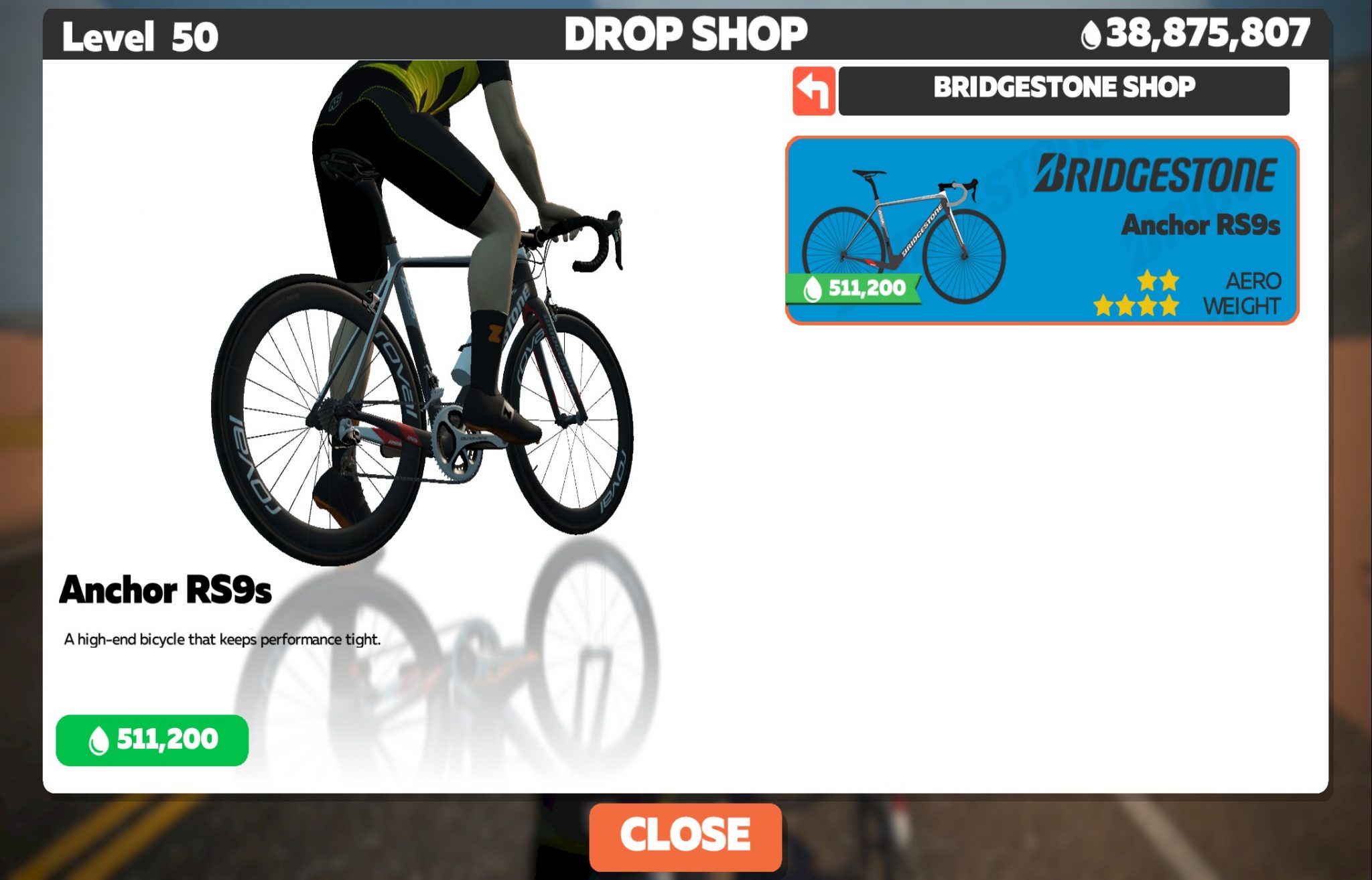 We're testing the frame out now to see how it performs.
New Workout of the Week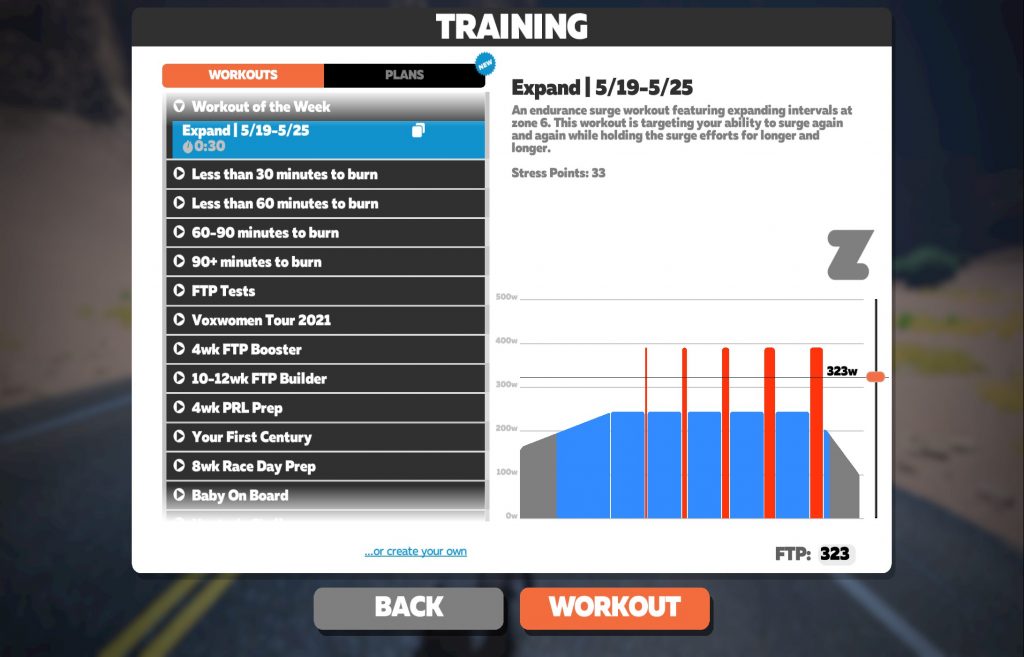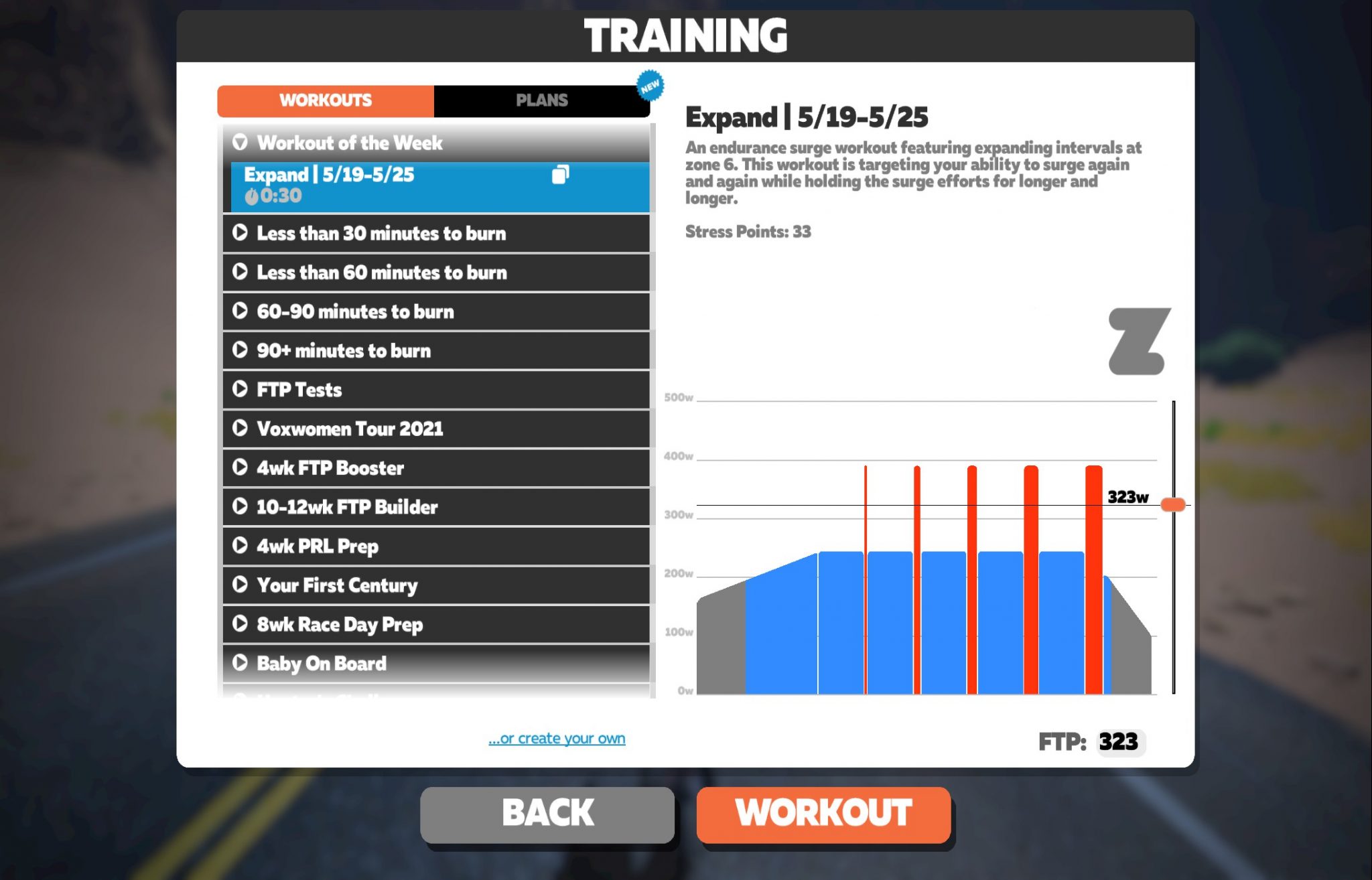 The "Workout of the Week" category was added in the last update, and today's update gives us a new workout for this week.
Workouts of the Week are available as group ride events (several daily, see schedule) or you can tackle them on your own. These are specifically designed for time-crunched athletes, and usually last 30-45 minutes.
Voxwomen Tour 2021 Workouts Added
The three workouts used in the recent Voxwomen Tour 2021 events are now available in your workout library.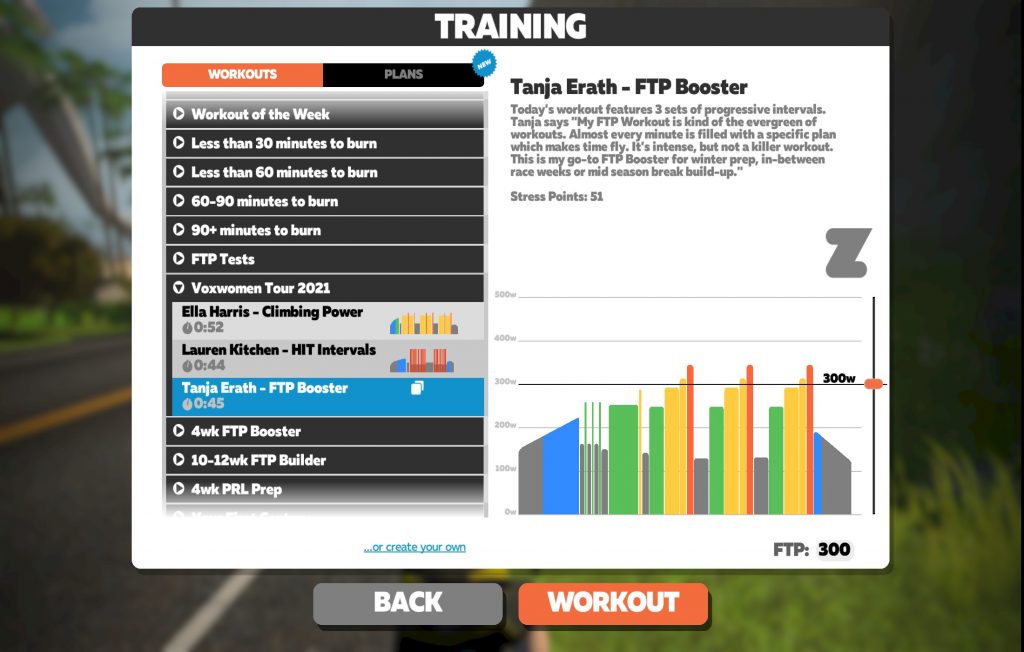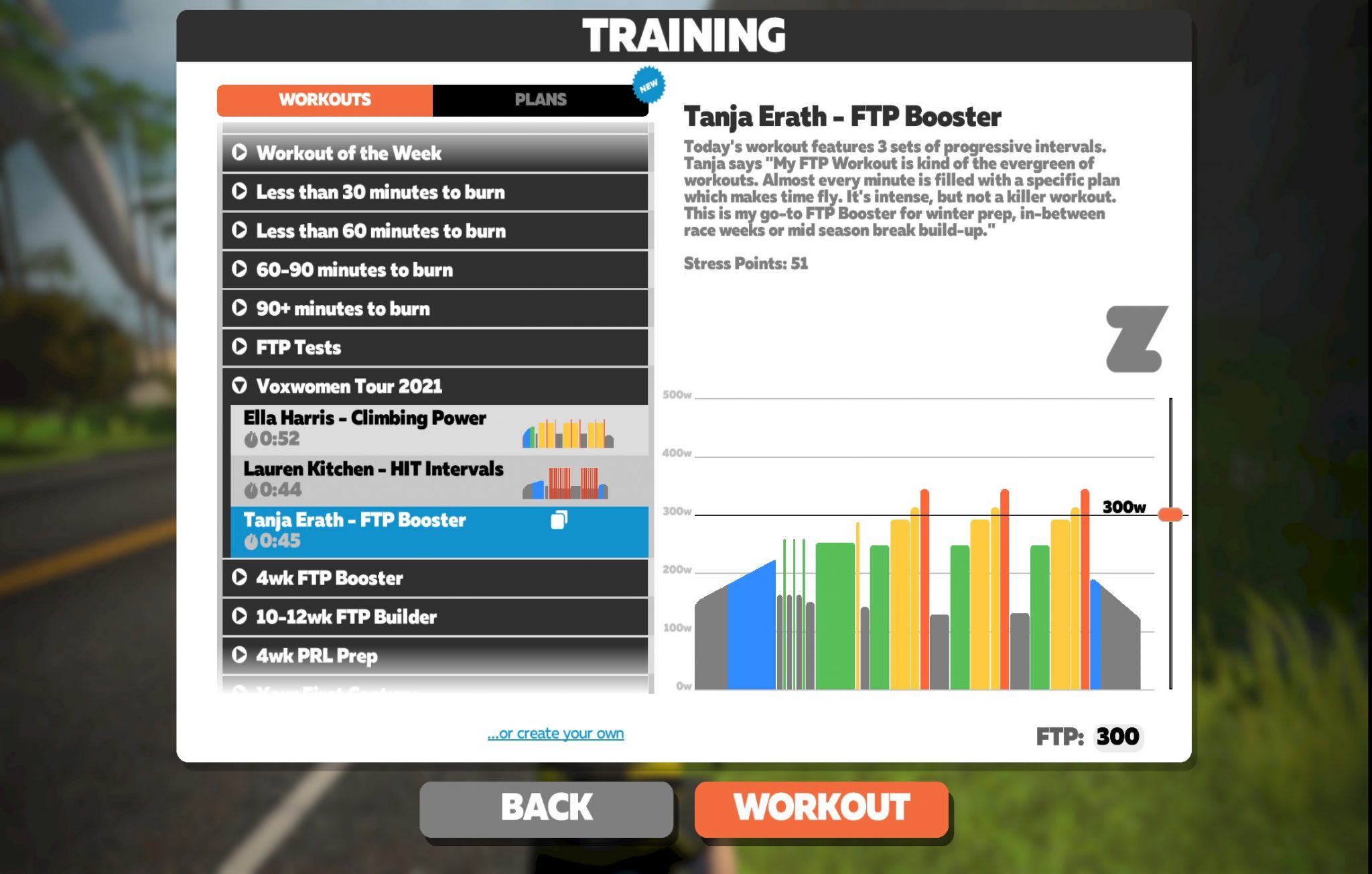 Bug Fixes and Misc Improvements
TrainingPeaks users can now sync workouts built with duration and percentage of threshold pace.
Numerous cycling and running assets (kits, shirts, etc.) have been added or updated.
Fixed a bug which could cause podcast audio to fail to play on iOS / AppleTV devices.
Fixed bugs that would cause workout information to appear in the wrong place when completing multiple activities in a single session.
Fixed a bug that would prevent Wattbike users from seeing the Wattbike kit in game.
Fixed a bug causing UI to not be visible in Repack Ridge when riding a KICKR Bike.
Fixed a naming issue with the ZIPP 353 wheelset in the drop shop and garage.
Fixed typos in workouts for Zwift Academy Tri 2020.
Fixed a bug causing the wrong textures to be used for wheels in the drop shop.
Fixed a bug that would cause misalignment between the rear wheel and the bike frame in the drop shop.
Fixed bugs where "Event is Starting", "CALORIES", and "ADD A TARGET" text was not localized.
Fixed a crash for ANT+ users with Elite devices.
Fixed a bug that allowed users to set their name as a simple space character.
Fixed a bug on Android where some Bluetooth UI text was not properly localized.
Fixed a bug causing some objects to appear in places where they should not.
Fixes a bug causing Road Feel to not work correctly for Tacx Neo 2T trainer users.
Fixed a bug for Zwifters using Zwift Companion device pairing when returning to the home screen.
Fixed a bug causing invisible riders and runners on the Figure 8 route in Watopia.
Reduced the memory usage of in-game leaderboards.
Fixed a crash for Zwifters using a CompuTrainer
See Wes Salmon's notes on this update release in the Zwift forum >
Questions or Comments?
If you spotted any other changes in yesterday's update, please comment below!