And that's a wrap for the inaugural eSports World Championship: Ashleigh Moolman-Pasio, a South African professional cyclist who races for UCI team CCC Liv on the road, secured the World Champion title – on her 35th birthday!
A known supporter of e-racing after winning the Queen's Stage in the virtual Tour de France earlier this year, the newly-crowned world champ told CyclingNews in her post-race interview: "I wasn't a fan of virtual training before the lockdown, but lockdown really converted me. To win the virtual world champion jersey – I'm super proud. I know that virtual cycling, and esports, is something quite new but I think it will become a big thing. I'm proud to be the first-ever esports world champion. Of course, there will be some that say it's not the same and it's not as impressive, but in time more and more will convert, and they will enjoy it. I think the younger generation is really behind esport, so there's plenty more to come in the esports world, and I'm very proud to be part of that movement."
The Start: Fast and Furious
The 50 km race on the Watopia Figure 8 Reverse course started out in Zwift-typical fashion. The fast and furious race start split the field quickly, and some of women's cycling's biggest names, including Dutch stars Anna van der Breggen and Annemiek van Vleuten, got shelled within the first ten miles.
Some experienced Zwifters like Ella Harris (NZL) fell victim to the intense pace as well, and German Tanja Erath was the only one of three competing Zwift Academy winners who made the break. Erath, who had just come back after an injury that sidelined her for much of her 2020 season, noted: "I felt pretty strong going into the race, but I also knew the course profile did not suit my power profile all too well." Joining Team Tibco-Silicon Valley Bank for the upcoming season, she had plenty of future teammates in the powerful pack of around 30 riders – Lauren Stevens, Kristen Faulkner, and Sarah Gigante.


The group also included many community favorites like Lou Bates and Laura Matsen Ko, and stayed together for most of the race.
An Animated Finish
Deserving kudos for their excellent teamwork, the American riders animated the race with frequent attacks, but none had fans holding their breath like Christie Tracy's move just 1.5km out from the finish. Attacking right before the start of the final climb, the e-racer for team Saris + The Pro's Closet visibly caught the field by surprise.
Moolman-Pasio was the quickest to respond and launched her winning move supported by a featherweight powerup with an excruciating 900m to go. Australian prodigy Sarah Gigante, who races on the road for Team Tibco-Silicon Valley Bank, went straight to the chase and was the only racer able to contend the win.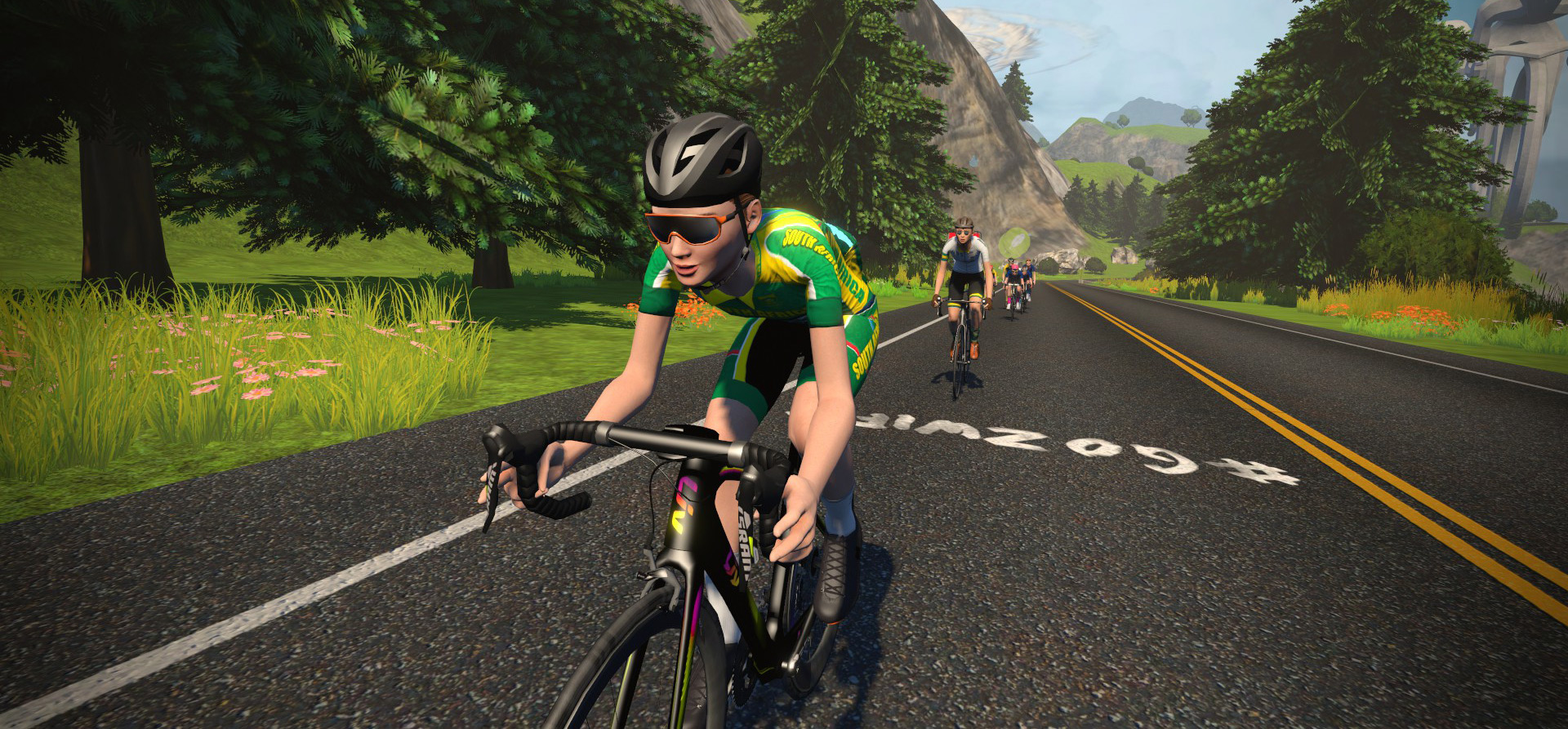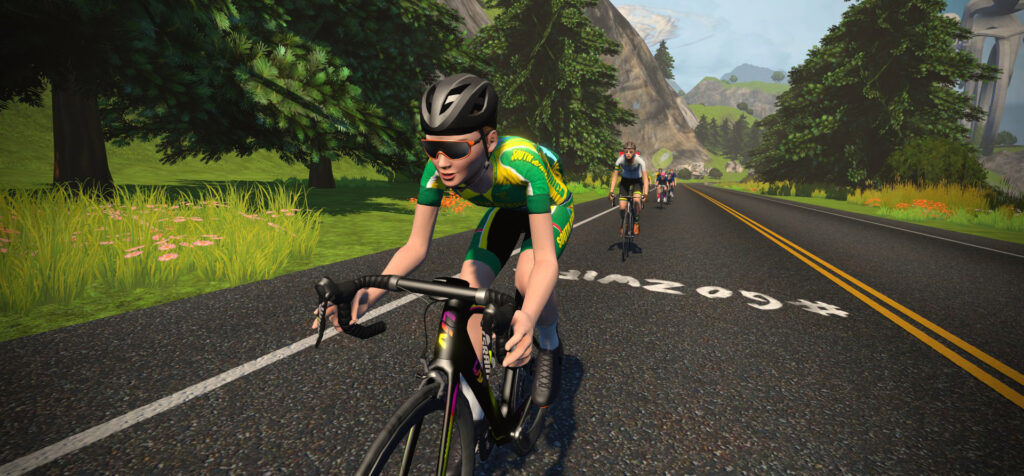 The two women took it straight to line, and Moolman-Pasio secured the win with just half a bike length.
A winner for the Zwift Community, Cecilia Hansen of Sweden finished third to round out the podium. Hansen regularly competes on Zwift for Team Heino, and is a Top 10 ranked racer on the platform.
Final Results

Reflection and Feedback
Reflecting on her most high-profile Zwift race to date Natalia Franco, a young Colombian who competes in road racing for Team Twenty20, says: "It was an amazing experience to be able to ride with the best in the world on Zwift and IRL. I was the only Latin American and that made me feel proud of all the work I have put in this year. It was not the result I wanted since I struggled with altitude and the explosive punchy climbs and fast flats, but I walk away happy with the satisfaction I gave my best to represent my country." Franco finished 41st, leaving behind pros like Kristin Wild (Netherlands) and Lisa Brennauer (Germany). She might well face those big names in the real world soon, as she was selected as one of just five finalists for the 2020 Zwift Academy.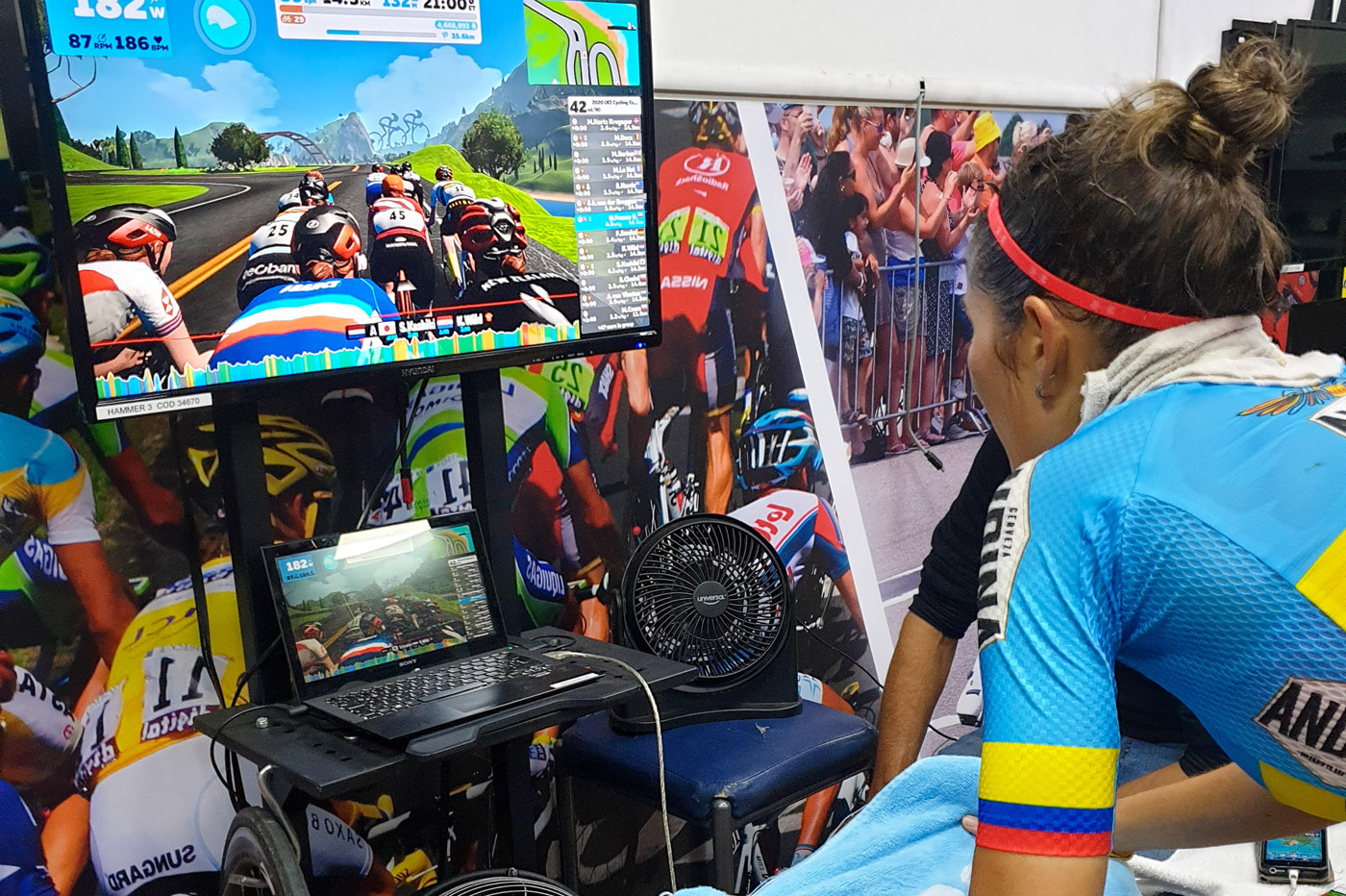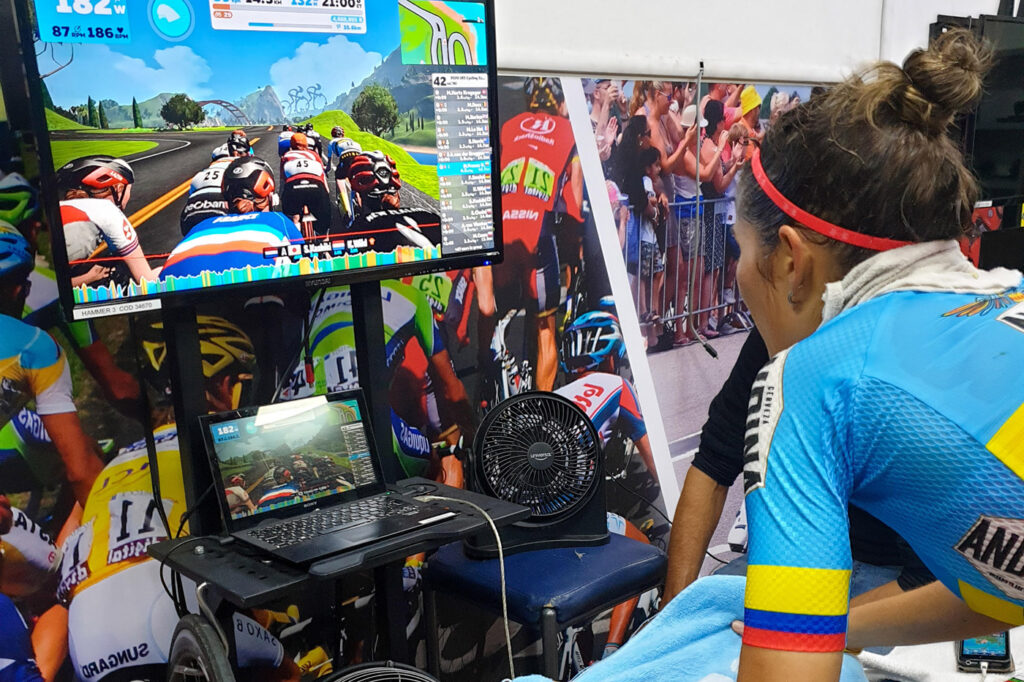 A consistent feedback of professional and community racers alike was the dedication that the national federations took to build and defend their teams for the eSports World Championship. American racers Christie Tracy mentioned: "I am really thankful that USA Cycling (USAC) took e-racing so seriously so quickly. It seemed like Team USA was extremely well prepared in comparison, and we had four racers finish in the Top 10 – that's quite impressive and speaks for our teamwork and direction from USAC through the race. I hope for upcoming events, national federations across the globe will allow and encourage their esports talent to compete alongside their established road racing rosters."


Similar to many viewers, the racers also saw room for improvement on the race coverage: "I think it would have been cool if the livestream had shown other parts of the race such as the beginning or groups outside of the top 10. We worked as hard as the lead group but we were not shown once even though we had big names such as Anna van der Breggen and Annemiek van Vleuten in our group. Moving through the field and showing different angles of the race would have been more interesting for spectators looking for their favorite riders."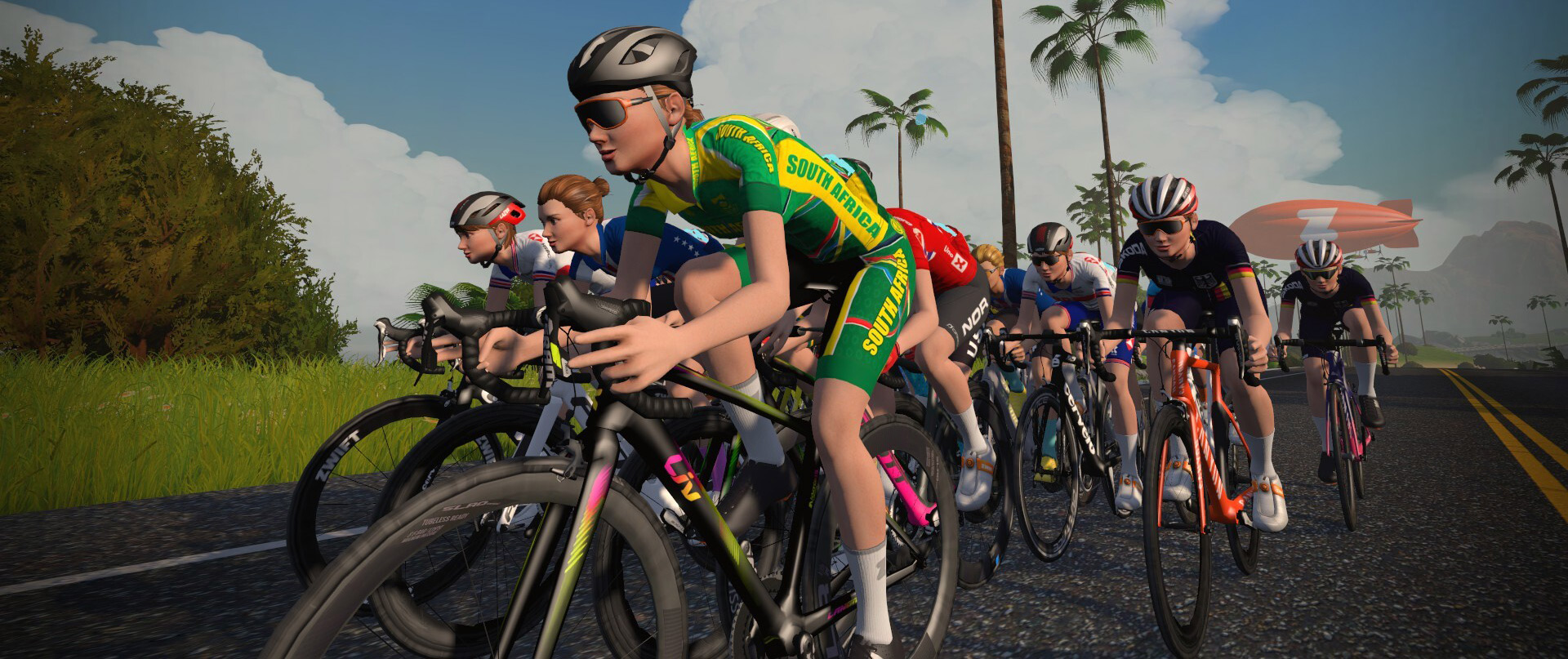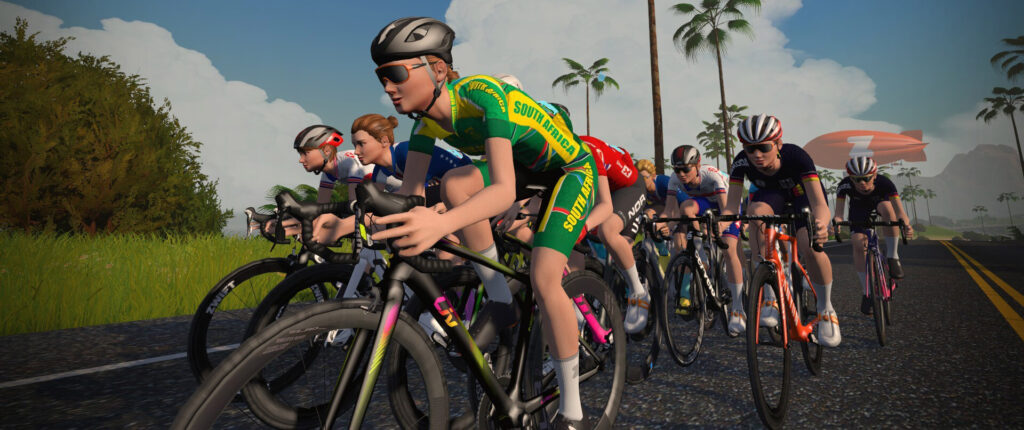 Naturally, this event and the leadup to it have been exciting to anyone who has ever participated in virtual racing. For the women among us however, it's beyond just an innovative way of competing: It means an equal kind of racing, which is so rare in cycling. We are looking forward to more!
Your Thoughts
Share below!