Our Tiny Race series continues to grow in numbers, which means the competition is just getting fiercer each week! This Saturday is our first-ever DIRT DAY, where all four courses include significant stretches of dirt.
Congrats to Last Week's Winners
Overall Podiums
A: Niall Treacy (BNE ice)*
B: Simon Matros (WattFabrik)
C: Paul Smith (ART)
D: John Richardson (HBF)
A: Adrian Alvarado (Wahoo Le Col)
B: Rainer Beckers (WattFabrik)
C: Greg Alexander
D: Michael L10
A: Tim Bradley (BL13)
B: Sam Atkinson (TBR)
C: Steve Schilling (CRYO-GEN)
D: David White (EVO)
*Niall is a speed skater who competed in the 2022 Winter Olympics for Great Britain!
Women's Podiums
A: none
B: Karoline Straßer (CrushPod)
C: Julia Volkmann (Crushpod)
D: Marion Berner (PETA-Z)
A: Gabriela Schumann (Beastmode)
B: Kate Lascelles (CrushPod)
C: Maggie Carden (Drafting Dinos)
D: Linn Björgvik (SZR)
A: Sarah Bishop (OTR)
B: Teleri Rees (NZBRO)
C: Jane Cannan
D: Carrie McBride (HERD)
Watch Zone 2 A winner Adrian Alvarado's race recording:
Dirt Day's Routes
This week we're doing four mostly-dirt routes already raced in past Tiny Races.
Big hint: if you don't pick a gravel or MTB you'll be left in the dust. (Extra hint: spend a few extra Drops to get some name-brand gravel wheels. Read this post for details.)
Here are photos so you can see the precise location of the custom finish lines: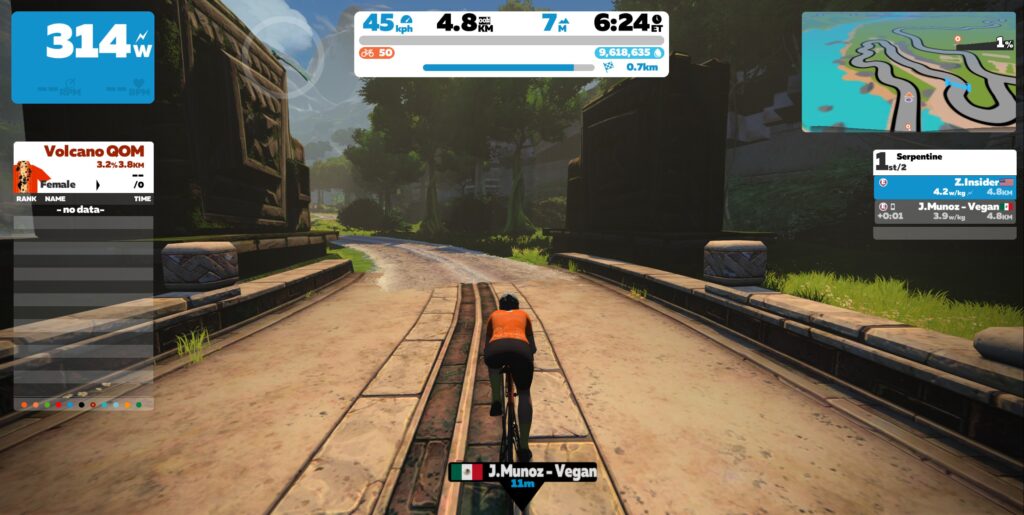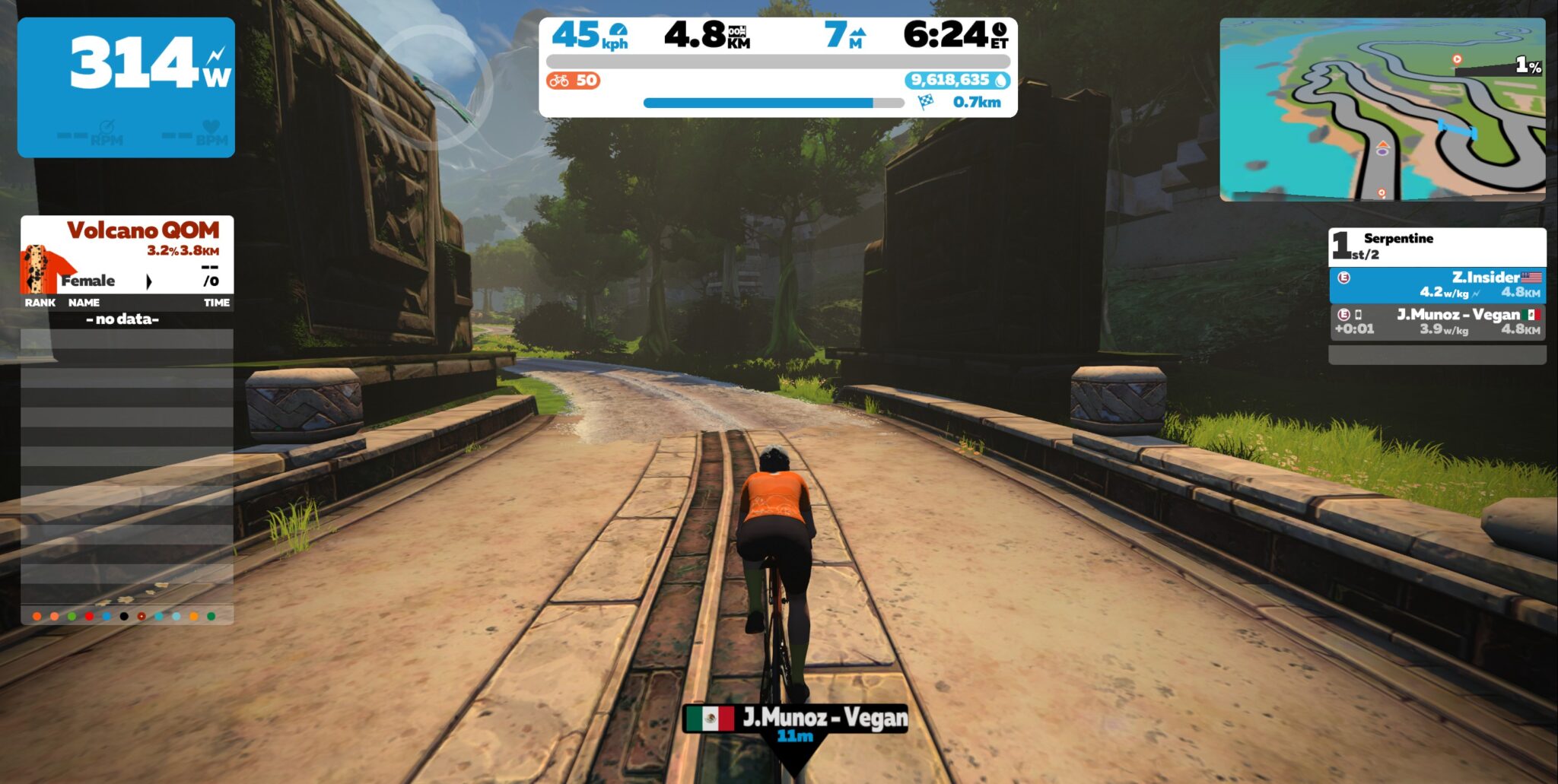 Sign up at zwift.com/events/tag/tinyraces
Join a Chat & Chill Cooldown
Immediately following each hour's racing, we've scheduled 30-minute "Chat & Chill" events where riders from all categories can spin out their legs together and have some fun chatting about how it all went down. Find them at zwift.com/events/tag/tinyraces.
ZwiftPower Results
Zwift displays preliminary race results in game when you cross the line, but points are computed after all four races finish, with final results on ZwiftPower. (We have to press a ZwiftPower button to compute results manually, so if your rankings don't show up right away, just be patient.)
Riders will earn points based on finish position in each of the 4 Tiny Races. The category winner of each week's series is the rider with the most points across their timezone's 4 races. Here are the links for each timezone's results on ZwiftPower:
Questions or Comments
Post below!