The Tiny Races happen every Saturday, and they're all about getting a hard, fun effort done in 1 hour. You race all 4 races back-to-back, with each lasting just 5-10 minutes, giving you a short break in between.
Watch Team DIRT's Sam Crofts take on last week's races (he finished 13th overall on the day – nice work, Sam!)
Got a great YouTube video of your Tiny Race experience? Post it in the comments and we may feature it on Zwift Insider!
Last Week's Results
Overall Winners
A: C. Red (DIRT)
B: Mike Horner
C: Stefan Svelch (Rotella)*
D: Daniel Scharpe (RuhrRiders)
A: Sébastien Meyckeens (BZR)
B: Nathaniel Moore*
C: Greg Wilson (Rowe & King)
D: Martin Björgvik (SZR)
A: Dan Schlieff (KAB)
B: Tim LaBerge (ALPHA)
C: Jim Smith (COALITION)
D: Ed Weadon (HERD)*
Women's Winners
A: –
B: Therese Kjellström [eSRT]
C: Rachel Rodger (ZRScot)
D: Duonporn Daffner (Race3R)
A: Sarah Roach (Synergy)
B: Luis Wu (RZFC)
C: Sonia Jobidon (Synergy)
D: Gem Jackson (KMCC)
A: –
B: –
C: Sarah Fletcher (NZBRO)
D: Jadene White
*Three riders turned in perfect performances last week, taking 1st place in all 4 races. In Zone 2 Nathaniel Moore hadn't raced since May, so his 4 wins brought his ZwiftPower ranking from 505.29 to 90.39! In contrast, Zone 1's Stefan Svelch only had his score go from 176.14 to 173.68, and Ed Weadon in Zone 3 didn't receive any upgrades either. (Stefan and Ed: we can't make you race up a category, but if you aren't getting ranking upgrades while winning first place it's a good sign that it's time to race up a category and challenge yourself!)
This Week's: Unpopular Routes
This week we're featuring routes that are "unpopular" (meaning they haven't been used much in the Tiny Races). Why are they unpopular? No good reason. They're fun routes and deserve to be raced!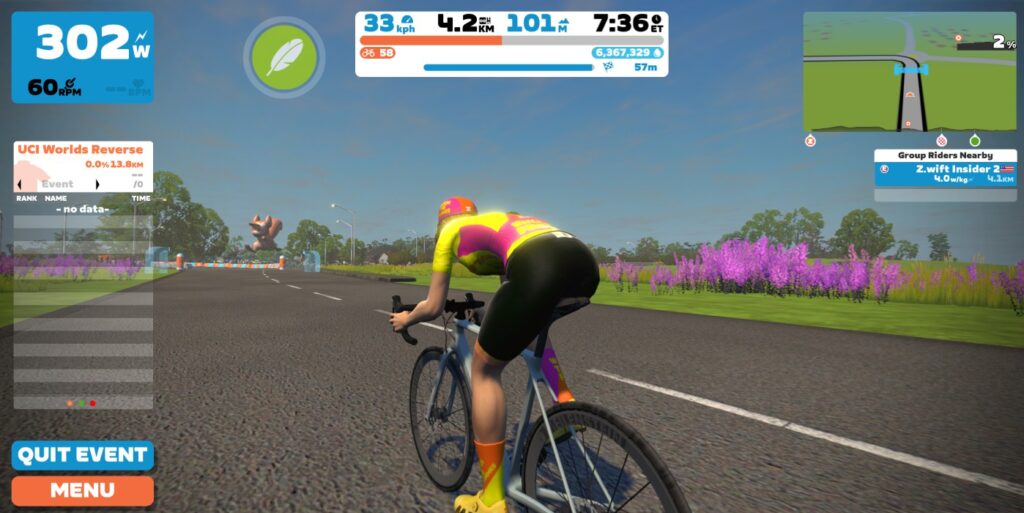 Sign up at zwift.com/events/tag/tinyraces
ZwiftPower Results
Zwift displays preliminary race results in game when you cross the line, but points are computed after all four races are finished, with final results on ZwiftPower. (We have to do some data processing on our side to compute results, so if your rankings don't show up right away, be patient.)
Riders will earn points based on finish position in each of the 4 Tiny Races. The category winner of each week's series is the rider with the most points across their timezone's 4 races. Here are the links for each timezone's results on ZwiftPower:
Rules
Tiny Race rules are simple, but still every week 6-8% of registered ZwiftPower racers get disqualified and removed from the final results. Don't let that be you! Four races, four rules:
You must have a ZwiftPower account, because final results are processed by ZwiftPower (learn how to sign up)
No skipping then returning. These races are meant to be raced as a set of 4. If you need to leave early, that's fine… but once you miss a race in your hour's set of 4, don't come back and race another or you'll be disqualified from that race since you rested while others were racing! (Example: racing only races 1 and 2 is fine. Racing 1, 2, and 4 is not – you will be DQ from race 4. And if you race 2, 3, and 4, you'll be DQ from all those races, since you skipped race 1!)
Heart rate monitors are required.
Smart trainer/smart bike or power meter required. ZPower/Virtual power is not allowed.
Join a Chat & Chill Cooldown
Immediately following each hour's racing, we've scheduled 30-minute "Chat & Chill" events where riders from all categories can spin their legs together and chat about how it all went down. Find them at zwift.com/events/tag/tinyraces.
Zwift Insider Kit Unlock
Finish any Tiny Race or a Chat & Chill ride and unlock the Zwift Insider "Ride Smarter // Ride Harder" in-game kit.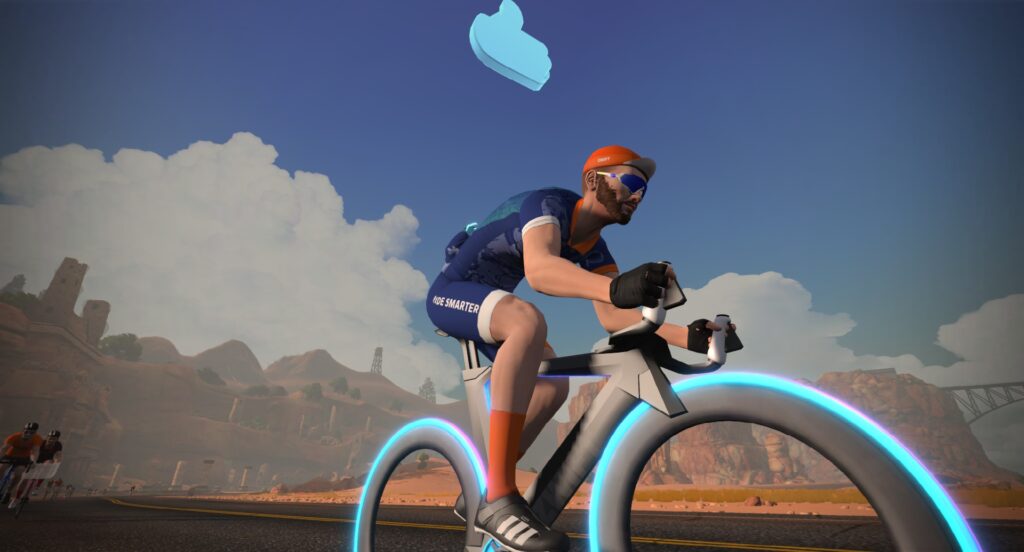 Questions or Comments
Post below!