The Tiny Races happen every Saturday, and they're all about getting a hard, fun effort done in 1 hour. You're meant to race all 4 races back-to-back, with each lasting just 5-10 minutes, giving you a short break in between.
B racer Eric Barnett took on his first-ever Tiny Races last week, and streamed the fun for all to enjoy. "This is some real deal suffering…" He finished 7 overall in Zone 2 – not a bad start:
Got a great YouTube video of your Tiny Race experience? Post it in the comments and we may feature it on Zwift Insider!
Last Week's Results
Overall Winners
A: Jun Kamotora (TMR/J4T)
B: Allan Myhré (OUT)
C: Cyril Breuil (FFZ)
D: BiTo RV Trave Tandem
A: Luca Iberti (Team Italy)
B: Louis Hermans (SPSD)
C: Martin Ward (Titanium)
D: Steve C
A: Thomas Berry (BL13)
B: Eltjo Keijer (TeamNL)
C: K Ruger (RHINO)
D: Andrew Milling
Women's Winners
A: Claire Stringer-Phillips (RWB)
B: Iris Smyth
C: Katie Loker (Burrito)
D: Eunice Alexander (ZRScot)
A: Gabriela Guerra (Beastmode pb ROSE)
B: Nicola Smith (Synergy)
C: Melissa Touma (Synergy)
D: Brigitte (COALITION)
This Week's Routes: Variations on a Loop
This week all four races are on Watopia's Two Bridges Loop route, but each race is longer than the one before. Begin with a short race to the JWB Sprint Reverse line and end with a full loop of the route. Each race's finish varies from the others, appealing to the strengths of different riders!
Pro tip: you'll want to understand how the recently-updated Anvil powerup works, since its use will play a crucial role this weekend.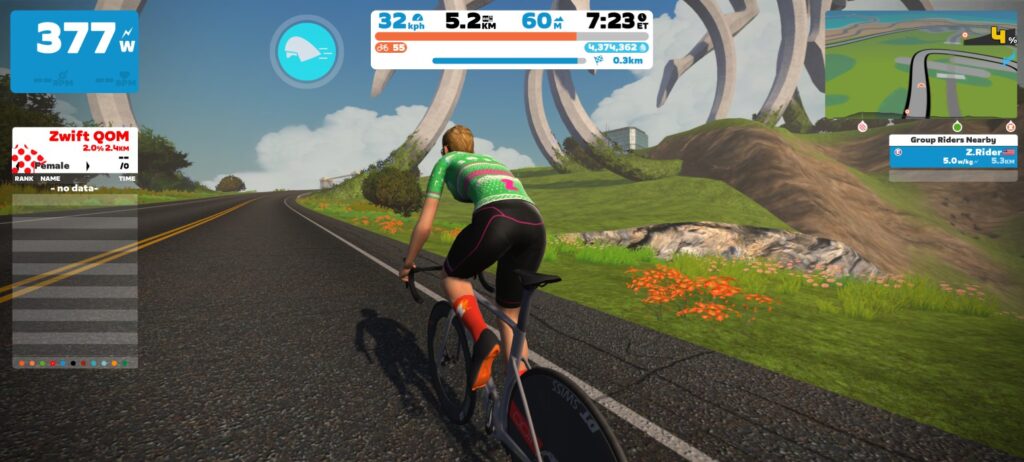 Sign up at zwift.com/events/tag/tinyraces
ZwiftPower Results
Zwift displays preliminary race results in game when you cross the line, but points are computed after all four races are finished, with final results on ZwiftPower. (We have to do some data processing on our side to compute results, so if your rankings don't show up right away, be patient.)
Riders will earn points based on finish position in each of the 4 Tiny Races. The category winner of each week's series is the rider with the most points across their timezone's 4 races. Here are the links for each timezone's results on ZwiftPower:
Rules
Tiny Race rules are simple, but still every week 6-8% of registered ZwiftPower racers get disqualified and removed from the final results. Don't let that be you! Four races, four rules:
You must have a ZwiftPower account, because final results are processed by ZwiftPower (learn how to sign up)
No skipping then returning. These races are meant to be raced as a set of 4. If you need to leave early, that's fine… but once you miss a race in your hour's set of 4, don't come back and race another or you'll be disqualified from that race since you rested while others were racing! (Example: racing only races 1 and 2 is fine. Racing 1, 2, and 4 is not – you will be DQ from race 4. And if you race 2, 3, and 4, you'll be DQ from all those races, since you skipped race 1!)
Heart rate monitors are required.
Smart trainer/smart bike or power meter required. ZPower/Virtual power is not allowed.
Join a Chat & Chill Cooldown
Immediately following each hour's racing, we've scheduled 30-minute "Chat & Chill" events where riders from all categories can spin their legs together and chat about how it all went down. Find them at zwift.com/events/tag/tinyraces.
Zwift Insider Kit Unlock
Finish any Tiny Race or a Chat & Chill ride and unlock the Zwift Insider "Ride Smarter // Ride Harder" in-game kit.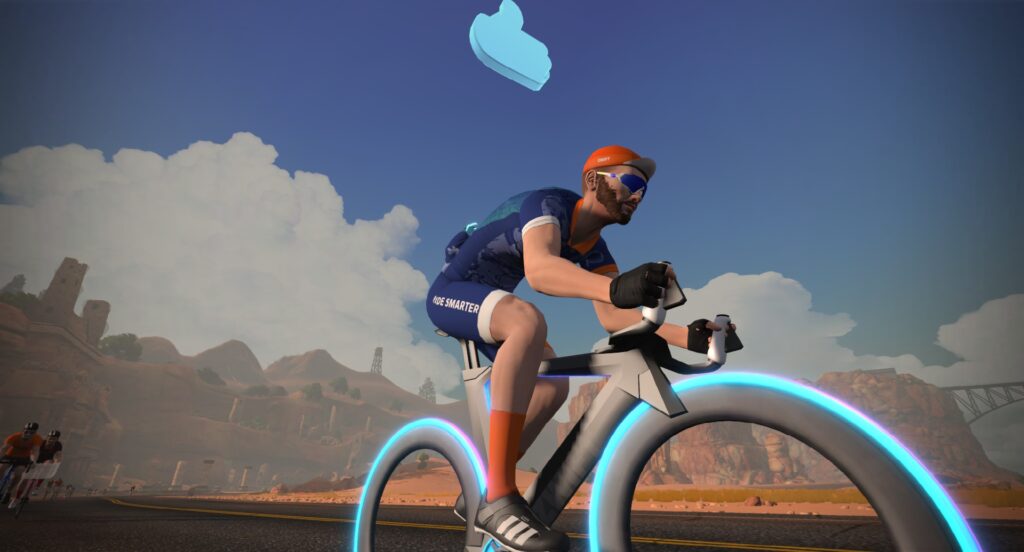 Questions or Comments
Post below!